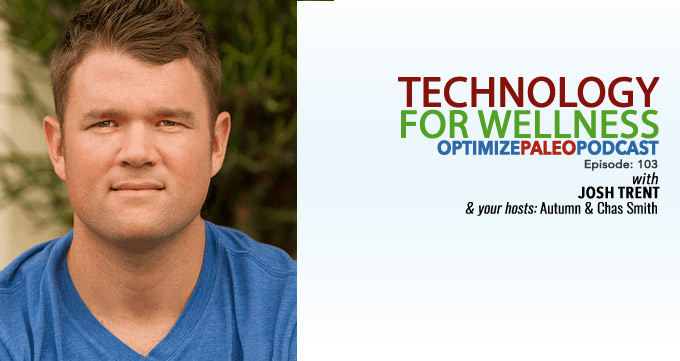 EP103: Technology for Wellness with Josh Trent
Can Technology Really Connect us with our Health? Tune in to Find out!
IN THIS EPISODE:
Josh Trent is the founder of Wellness Force, and a wellness industry influencer and coach specializing in health technology. Josh is a top ranked iTunes podcast host of both Wellness Force Radio and the Fitness + Technology podcast. With over 13 years in the health and wellness industry, he leads the Wellness Force community in discovering physical and emotional intelligence to help men and women live life well. His work has been featured in major health and wellness publications such as WellnessFX, NASM, and FitTech CES.
Josh is a super likeable guy with a heart of gold and a head fullllll of tech (and emotional) wisdom!
So if you're interested in WHY and HOW you should use technology to help you thrive,(and who could benefit from it most) or you'd love to hear about Josh's awesome wellness journey and what makes him laugh from the belly, don't miss this show!
SHOW NOTES:
Thanks for listening!
Thanks so much for joining us this week. Have some feedback you'd like to share or a question you'd like to ask? Leave a note in the comment section below!
If you enjoyed this episode, please share it using the social media buttons you see in this post.
Also, we'd love it if you would leave an honest review for The Optimize Paleo Podcast on iTunes! Ratings and reviews are super helpful and greatly appreciated as it helps us expose this show to a wider audience and spread this information to more people who need to hear it. We read every review so we look forward to hearing from you!
And finally, don't forget to subscribe to the show on iTunes to get automatic updates…see you next time!
Click the button below to subscribe on iTunes: