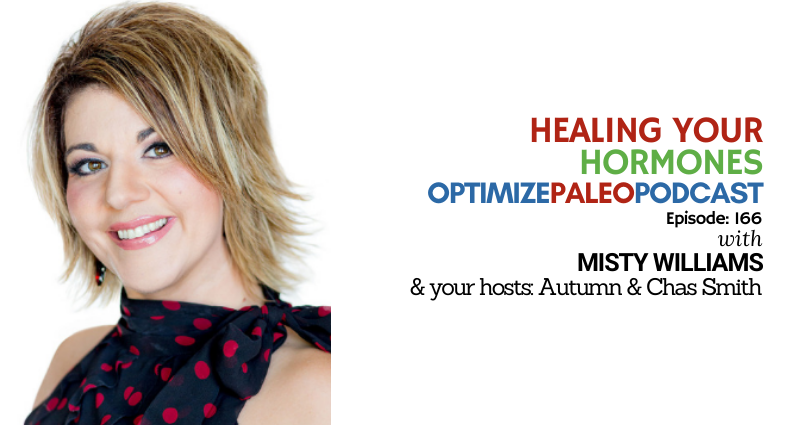 EP166: Healing Your Hormones with Misty Williams
IN THIS EPISODE:
Many people today are told their labs "look normal," even if they present with common signs of hormonal imbalance like fatigue, weight gain, heavy periods, cravings, etc. Why does this happen? Because "normal" ranges according to many labs today are based on sick populations.
Which is why many people suffering from hormonal imbalances don't find solutions.
But don't worry, by listening to today's empowering podcast with the founder of Healing Rosie, Misty Williams, you can learn all about the difference between NORMAL and OPTIMAL. She's even created a lab tracker that you can download for FREE so that you know exactly how your labs should look in order to thrive rather than survive. Don't miss this one, friends!
And please, please, please share this information with anyone you know who may find it helpful.
Show Notes
Lab Tracker: https://healingrosie.com/paleovalley
Thanks for listening!
Thanks so much for joining us this week. Have some feedback you'd like to share or a question you'd like to ask? Email us at [email protected]!
If you enjoyed this episode, please share it using the social media buttons you see in this post.
Also, we'd love it if you would leave an honest review for The Optimize Paleo Podcast on iTunes! Ratings and reviews are super helpful and greatly appreciated as it helps us expose this show to a wider audience and spread this information to more people who need to hear it. We read every review so we look forward to hearing from you!
And finally, don't forget to subscribe to the show on iTunes to get automatic updates…see you next time!
Click the button below to subscribe on iTunes: