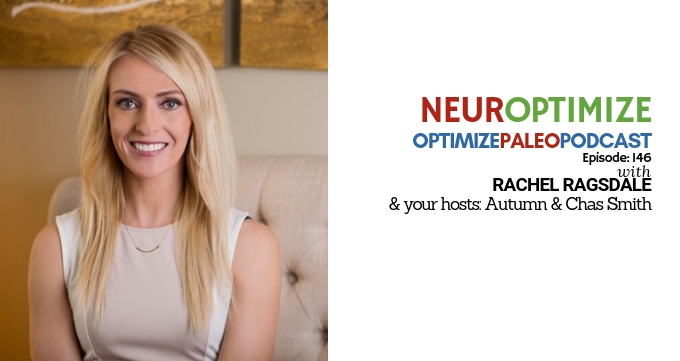 EP146: Neuroptimize with Rachel Ragsdale
IN THIS EPISODE:
Did you know that there is a drug-free therapy for conditions like PTSD, anxiety, depression, addiction, bipolar disorder and ADHD that has ZERO side effects and incredible results?
It's called neurofeedback. And it gave today's podcast guest, founder of Neuroptimize Rachel Ragsdale, her life back after being diagnosed with bipolar disorder over 10 years ago.
Rachel Ragsdale is a licensed professional counselor and board certified neurofeedback specialist. She holds her Masters of Arts in Clinical Mental Health Counseling from Denver Seminary and her undergraduate degree in Psychology from Baylor University. Since her remarkable drug-free transformation, Rachel has dedicated her life to helping kids and adults rewire their brains so they can live their best lives.
In today's chat we cover:
What neurofeedback is
What different brain waves look like and why they matters
What causes dysfunctional brain wave patterns
Whether or not neurofeedback can be an alternative to medication
How to optimize your brain function at home
And much more!
If you want a better brain (and who doesn't?) don't you dare miss today's episode!
You'll also want to comment "neuroptimize" in the comments below to enter a drawing for a FREE brain map! Yes, a $700 value for FREE!
Doooooooo it, friends!
<3
Hope you love the show!

Thanks for listening!
Thanks so much for joining us this week. Have some feedback you'd like to share or a question you'd like to ask? Leave a note in the comment section below!
If you enjoyed this episode, please share it using the social media buttons you see in this post.
Also, we'd love it if you would leave an honest review for The Optimize Paleo Podcast on iTunes! Ratings and reviews are super helpful and greatly appreciated as it helps us expose this show to a wider audience and spread this information to more people who need to hear it. We read every review so we look forward to hearing from you!
And finally, don't forget to subscribe to the show on iTunes to get automatic updates…see you next time!
Click the button below to subscribe on iTunes: