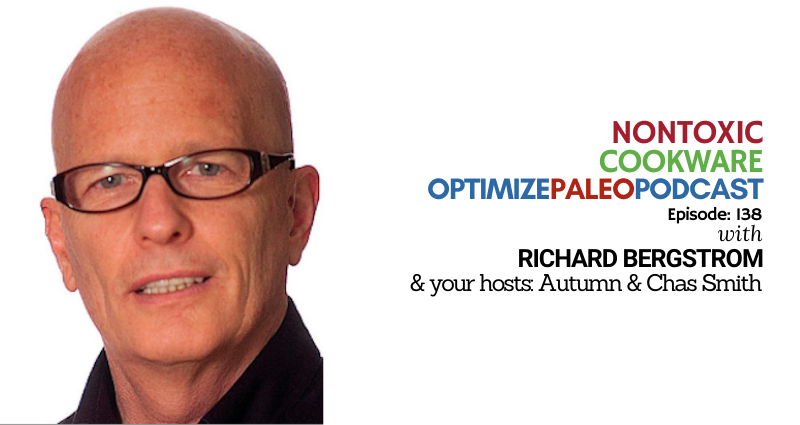 EP138: NonToxic Cookware with Richard Bergstrom
Cookware is everything!
IN THIS EPISODE
Have you ever wondered what the deal is with non-toxic cookware?
Do the metals from cookware actually pose a legitimate health risk?
Should people with low iron levels use cast iron pans?
Will it improve their iron levels?
And what is the absolute SAFEST cookware you can buy?
If so, today's podcast is for you! After diving into the research regarding non-toxic cookware, there is one company that stands out, which is why I invited the founder of Xtrema Cookware onto the podcast to teach you all about how to choose cookware that keeps your family safe and dinner delicious!
I've been using the cookware for a few months and I absolutely love it. It is completely non-toxic, handcrafted (it takes 22 days to make), every batch is tested for heavy metals AND the results are available to the public.
Richard's commitment to quality and health completely aligns with our heart here at Paleovalley and I couldn't be more excited to share his products (and the story behind them) with you! So click the link below, have a listen, and don't forget to use the affiliate link!
RESOURCES
Xtrema Pure Ceramic Cookware
Supercharge Detox with Organic Supergreens
Thanks for listening!
Thanks so much for joining us this week. Have some feedback you'd like to share or a question you'd like to ask? Leave a note in the comment section below!
If you enjoyed this episode, please share it using the social media buttons you see in this post.
Also, we'd love it if you would leave an honest review for The Optimize Paleo Podcast on iTunes! Ratings and reviews are super helpful and greatly appreciated as it helps us expose this show to a wider audience and spread this information to more people who need to hear it. We read every review so we look forward to hearing from you!
And finally, don't forget to subscribe to the show on iTunes to get automatic updates…see you next time!
Click the button below to subscribe on iTunes: