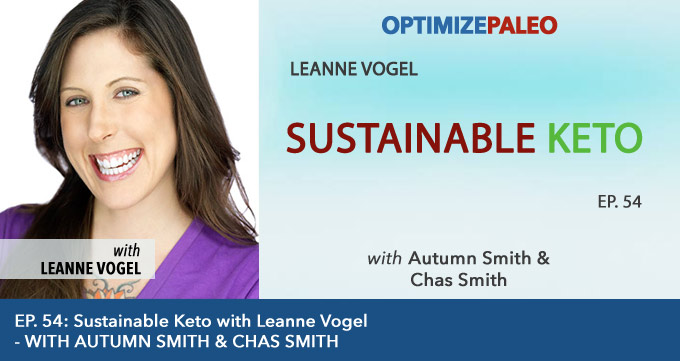 EP. 54: Sustainable Keto With Leanne Vogel
How To Thrive On Ketosis!
IN THIS EPISODE:
Leanne is an ultra passionate Holistic Nutritionist and food blogger in Calgary, Alberta, Canada. Her goal is to help people do away with feeling overpowered and controlled by food by giving them the tools they need to inject their lives with happiness, healthfulness, and a whole lot of dietary fat. She has spent over a decade revolutionizing her own perception of food and wellness by creating a life of kindness and acceptance toward herself!
She is inspiring, honest, experienced, and HILARIOUS!
I know you'll love her liberating and empowering approach almost as much as her innovative recipes (they are truly incredible)!
😊
So have a listen and learn all the ins and outs of a sustainable and empowered high fat lifestyle!
Here are some of the gems you're in for:
A personal fact she's never told anyone on a podcast before

What made her so passionate about a high fat lifestyle

How she felt as a vegan

Why the keto that works for men doesn't always work for women

Who will benefit from a ketogenic diet

Who should not be using a ketogenic diet

What her macronutrient ratios look like

Why she doesn't count her kale...

The one keto-approved food she avoids with GREAT results

Whether or not she thinks it's necessary to stay in ketosis to see results

A day in the life of her meals

How to make salmon cakes (delicious!)

Whether or not supplementing to stay in ketosis is beneficial

The dietary combo that can make cheat days dangerous

What "carb ups" are and why they might change your life

The signs that you might need a carb up

Why eating carbs at night is not always a terrible idea

What she does before every meal to get in touch with her body

How to know when you're in ketosis

The sweet spot for measuring ketones

The best tests for ketosis

How to save lots of money while testing for ketosis

How to get past those nasty cravings in the first 3 weeks

A fat-filled lunch you can make in 2 seconds flat

Her 3 favorite keto recipes

The sugar alternative that doesn't affect her ketones

Two sweeteners to avoid

Her favorite keto sweet treat!

How to make keto whipped cream in just a few minutes!

How to make a keto milkshake

Her 5 favorite supplements for rocking a keto lifestyle

The type of magnesium to take before bed to keep you regular

The supplement that can help you recover from exercise and stress more quickly

And much more!
SHOW NOTES:
Check out Leanne's website here:
https://www.healthfulpursuit.com/
Thanks for listening!
Thanks so much for joining us this week. Have some feedback you'd like to share or a question you'd like to ask? Leave a note in the comment section below!
If you enjoyed this episode, please share it using the social media buttons you see in this post.
Also, we'd love it if you would leave an honest review for The Optimize Paleo Podcast on iTunes! Ratings and reviews are super helpful and greatly appreciated as it helps us expose this show to a wider audience and spread this information to more people who need to hear it. We read every review so we look forward to hearing from you!
And finally, don't forget to subscribe to the show on iTunes to get automatic updates…see you next time!
Click the button below to subscribe on iTunes: