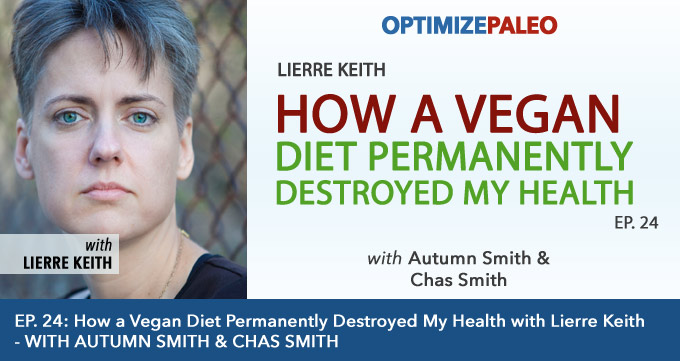 EP. 24: How a Vegan Diet Permanently Destroyed My Health with Lierre Keith
The potential dangers of a vegan diet...
IN THIS EPISODE:
Lierre Keith is an American writer, radical feminist, food activist, and environmentalist. She is the author of the highly acclaimed The Vegetarian Myth: Food, Justice, and Sustainability. She's also been arrested six times.
You'll learn:
How a vegan diet destroyed her health
A negative health consequence of vegan diets that can be permanent
Why hunter gatherers didn't get modern day diseases
Why animal products and choosing grass fed & pasture raised meats is crucial to mental health
Why vegan diets may be harmful for children
Why she believes agriculture is the most destructive thing humans have ever done
How we can eat to support healthy body, mind & environment
SHOW NOTES:
Check out Lierre Keith's website here:
http://www.lierrekeith.com/
Find a sustainable farm near you with this website:
http://www.eatwild.com/
Thanks for listening!
Thanks so much for joining us this week. Have some feedback you'd like to share or a question you'd like to ask? Leave a note in the comment section below!
If you enjoyed this episode, please share it using the social media buttons you see in this post.
Also, we'd love it if you would leave an honest review for The Optimize Paleo Podcast on iTunes! Ratings and reviews are super helpful and greatly appreciated as it helps us expose this show to a wider audience and spread this information to more people who need to hear it. We read every review so we look forward to hearing from you!
And finally, don't forget to subscribe to the show on iTunes to get automatic updates…see you next time!
Click the button below to subscribe on iTunes: