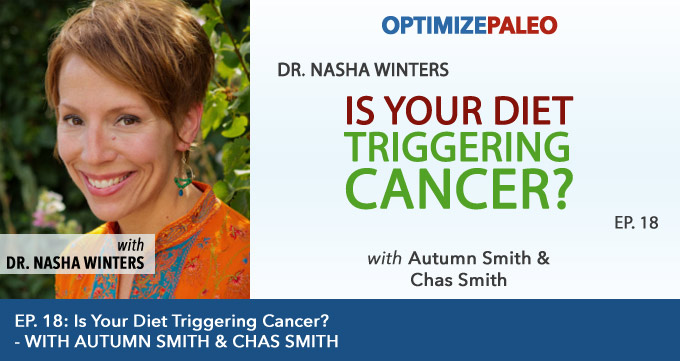 EP. 18: Is Your Diet Triggering Cancer?
Your first step in beating cancer is here...
IN THIS EPISODE:
The guest of our 18th podcast episode entitled Is Your Diet Triggering Cancer? And she's just as lovely as she is effective.
This episode is for anyone who has cancer, has had cancer or who knows or loves someone affected by cancer.
So basically, it's for everyone!
In this action-packed episode you'll learn:
How cancer therapies have changed throughout the years
Why traditional therapies (chemo, radiation, surgery) are NOT your only options
The one incredibly important thing conventional therapies fail to address
Why we should not be waging a war on cancer
What to eat to decrease your risk of cancer
A simple at-home test you can use to prevent your chances of developing cancer
And much more!
SHOW NOTES:
Check out Dr. Nasha Winter's website here:
http://www.optimalterrainconsulting.com/
Thanks for listening!
Thanks so much for joining us this week. Have some feedback you'd like to share or a question you'd like to ask? Leave a note in the comment section below!
If you enjoyed this episode, please share it using the social media buttons you see in this post.
Also, we'd love it if you would leave an honest review for The Optimize Paleo Podcast on iTunes! Ratings and reviews are super helpful and greatly appreciated as it helps us expose this show to a wider audience and spread this information to more people who need to hear it. We read every review so we look forward to hearing from you!
And finally, don't forget to subscribe to the show on iTunes to get automatic updates…see you next time!
Click the button below to subscribe on iTunes: