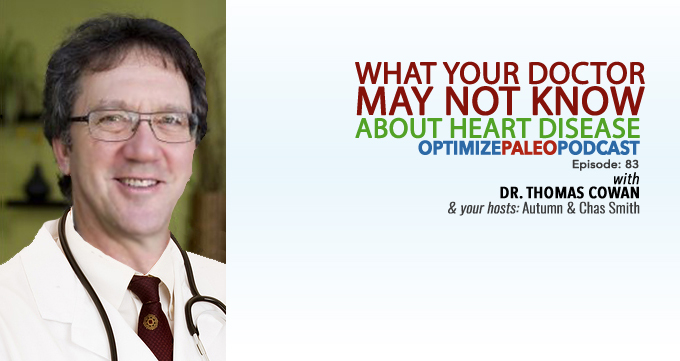 EP83: What Your Doctor May Not Know About Heart Disease
Uncover the Truth about Heart Disease Here!
IN THIS EPISODE:
Fortunately, today you can hear allll what IS actually responsible for most heart attacks and heart disease with a medical doctor, founding board member of the Weston A. Price Foundation and author of Human Heart Cosmic Heart, Dr. Cowan. And trust me, if you love your heart (and the hearts of your family and friends <3) you NEED to hear what he has to say. I've done several podcasts about how to prevent heart disease, but this one is awesomely different.
Here are some of the tantalizing tidbits you're in for...
Why Dr. Cowan became fascinated by the heart
Why he believes plaque buildup does not cause heart disease (in most cases)
What does cause heart attacks 90% of the time
Why diabetes is evidence that we're wrong about heart disease
What we can do to reduce our risk of heart disease
The natural medication that everyone with heart disease (or who wants to prevent it) NEEDS to know about and where to get it
What vagal tone is and why it's important for heart health
Simple ways to improve vagal tone
Why nose breathing is good for your heart
The little-known supplement that can improve heart health
The preferred fuel for the heart
A simple at home test for assessing your heart disease risk
How much work you should do each week for best results
How to eat to prevent or reverse heart disease
A simple dietary trick that improves heart health
Whether or not strict ketosis is necessary for heart health
Why your heart is more than just an organ
The shocking thing that happens to those who have heart transplants
The #1 thing Dr. Cowan thinks you should do to prevent heart disease
And much more!
SPECIAL OFFER:
Try the most potent whole-food vitamin C supplement 100% Risk-Free + Save up to 21% today.
Thanks for listening!
Thanks so much for joining us this week. Have some feedback you'd like to share or a question you'd like to ask? Leave a note in the comment section below!
If you enjoyed this episode, please share it using the social media buttons you see in this post.
Also, we'd love it if you would leave an honest review for The Optimize Paleo Podcast on iTunes! Ratings and reviews are super helpful and greatly appreciated as it helps us expose this show to a wider audience and spread this information to more people who need to hear it. We read every review so we look forward to hearing from you!
And finally, don't forget to subscribe to the show on iTunes to get automatic updates…see you next time!
Click the button below to subscribe on iTunes: