EP135: Herbal Healing with Jane Barlow
Improve yourself naturally!
IN THIS EPISODE:
Jane Barlow is an herbalist who owns and runs Barlow Herbal Specialties. She lives in Salt Lake City where she enjoys hiking all over the mountains of Utah and teaching fitness classes. Jane loves everything natural, holistic, wellness, fitness and nutrition oriented and believes it is our right as humans to be vibrantly healthy and that if given the right tools our body knows how to heal.
Jane is one of my favorite people.
We at a conference a few years ago and her herbs have literally changed my life. They've helped me heal trismus (lockjaw) when nothing else would, they've kicked my 3 year old's cough, cold and flu symptoms on many occasions and they've helped keep my friends, clients and family THRIVING. Her commitment to quality and her heart for herbal medicine is second to none!
So listen in and learn how to empower yourself with the herbal remedies you need to feel your best.

<3
Autumn
SHOW NOTES:
Find Jane here: https://barlowherbal.com/
Connect with her YouTube channel: https://www.youtube.com/channel/UCtq9uAZnU8ay7y2e8Xl2mGQ
Enroll in her herbal course, be sure to write Paleovalley in the comments!: https://barlowherbal.com/products/barlow-herbal-course-for-2018-197-00
Thanks for listening!
Thanks so much for joining us this week. Have some feedback you'd like to share or a question you'd like to ask? Leave a note in the comment section below!
If you enjoyed this episode, please share it using the social media buttons you see in this post.
Also, we'd love it if you would leave an honest review for The Optimize Paleo Podcast on iTunes! Ratings and reviews are super helpful and greatly appreciated as it helps us expose this show to a wider audience and spread this information to more people who need to hear it. We read every review so we look forward to hearing from you!
And finally, don't forget to subscribe to the show on iTunes to get automatic updates…see you next time!
Click the button below to subscribe on iTunes: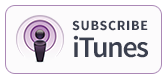 Happy Paleo-ing!
Autumn Smith & The Paleovalley Team