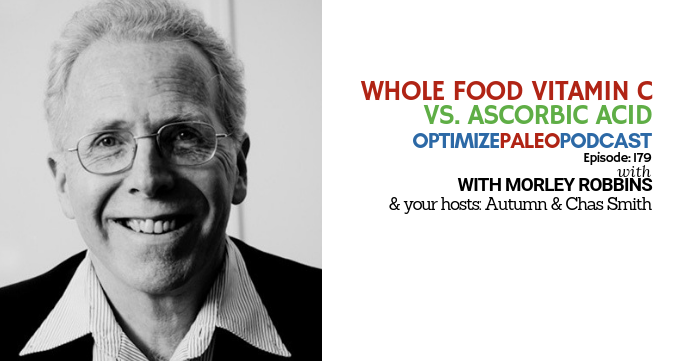 EP179: Whole Food Vitamin C vs. Ascorbic Acid With Morley Robbins
IN THIS EPISODE:
I was shocked when I learned over 90% of the vitamin C on the market today is NOT true vitamin C, but a synthetic form called ascorbic acid.
And that most of the time, ascorbic acid is derived from GMO corn in China and processed using volatile acids.
How do you know the difference between real vitamin C and the synthetic kind?
All you have to do is check the ingredient label on your vitamin C supplement. If it says "ascorbic acid" you're definitely going to want to learn the important differences from the founder of the Root Cause Protocol, Morely Robbins in this podcast!
Ascorbic acid is NOT the same as vitamin C.
There are important differences that you need to know about!
So listen in and share this podcast so we can spread the good word!
P.S. Don't let the big words at the beginning of the podcast scare you, it's critically important to understand the nuances and we get to the suuuper practical take-home message at the end. You're not going to want to miss it! <3
Show Notes
The Root Cause Protocol Instruction Manual
Thanks for listening!
Thanks so much for joining us this week. Have some feedback you'd like to share or a question you'd like to ask? Email us at [email protected]!
If you enjoyed this episode, please share it using the social media buttons you see in this post.
Also, we'd love it if you would leave an honest review for The Optimize Paleo Podcast on iTunes! Ratings and reviews are super helpful and greatly appreciated as it helps us expose this show to a wider audience and spread this information to more people who need to hear it. We read every review so we look forward to hearing from you!
And finally, don't forget to subscribe to the show on iTunes to get automatic updates…see you next time!
Click the button below to subscribe on iTunes: