Sausage-Stuffed Zucchini Boats Recipe
A day of remembrance should also have memorable flavors. These veggie-and-sausage packed zucchini boats please everyone's palate this Memorial Day.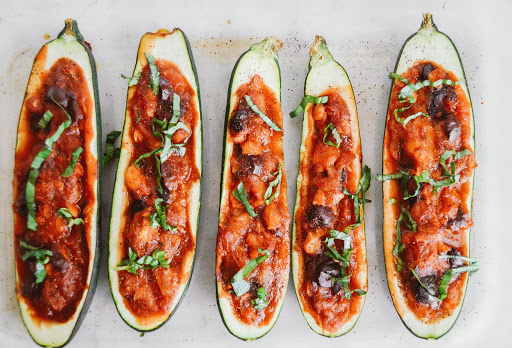 With the addition of smoky 100% Grass Fed Beef Sticks, they make a great side or main dish, and also complement grilled meats (what's a gathering without them) perfectly.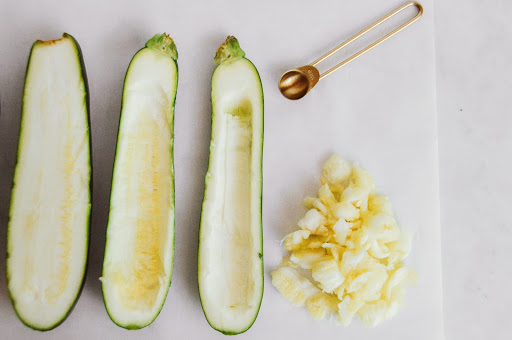 Best of all, these boats take minimal prep and can fill in for a regular tossed salad in a pinch, dressing up your dining table.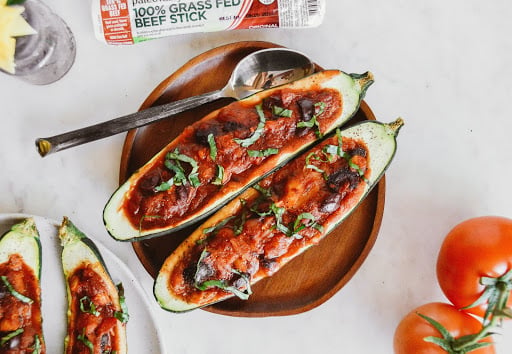 Before we send you off with the recipe, we want to give a huge "thank you" to honor everyone who has served our beautiful country. Happy Memorial Day everyone!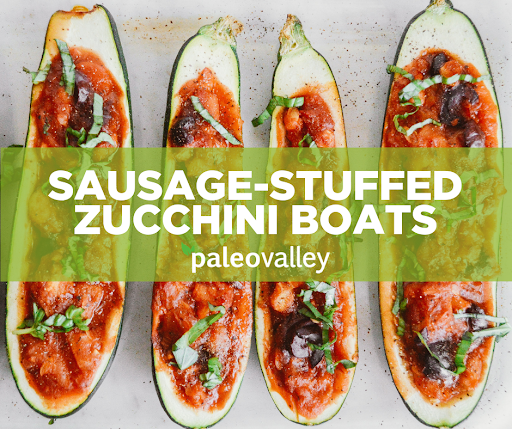 Sausage-Stuffed Zucchini Boats
Prep time: 15 minutes
Total time: 55 minutes
Serves: 6
Ingredients:
3 medium zucchini
2 Tbsp olive oil
4 Paleovalley Grass Fed Beef Sticks, sliced
½ tsp dried thyme
¼ tsp dried oregano
½ tsp dried parsley
1 sweet onion, diced
1 red bell pepper, diced
1 cup organic marinara sauce
1 Tbsp sliced black olives
Sea salt and pepper to taste
1-2 Tbsp chopped fresh basil for garnish
Equipment:
Directions:
Preheat oven to 350ºF
Slice zucchini lengthwise and remove the pulp with a spoon. Set the pulp aside and rub the halves with olive oil, then sprinkle with salt and pepper. Lay cut side up in a baking dish.
Heat a saute pan over medium heat, adding the rest of your oil. Chop the zucchini pulp into even pieces and add it, along with your sausage, onion, spices, and red pepper to the pan. Saute for about 5 minutes, then remove from heat and stir in the marinara sauce and olives.
Spoon the marinara and sausage into the zucchini boats, then bake for 20 minutes.
Remove and garnish with fresh basil before serving.
We sub regular sausage in these boats with our smoky-flavored Grass Fed Beef Sticks! They make the perfect quick sausage since they're fully cooked, and also make amazing snacks for on-the-go. Check them out!