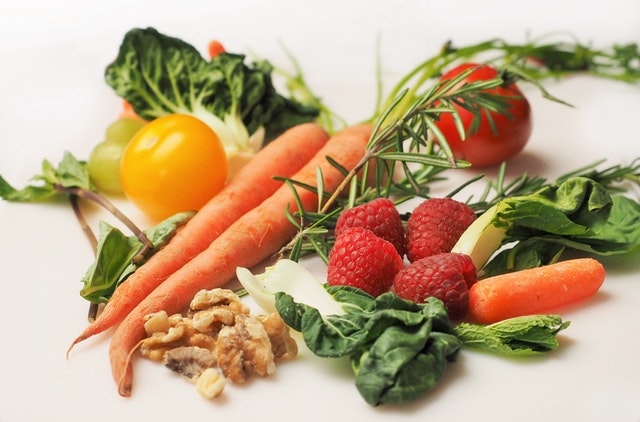 My 5 Favorite Snacks!
Some Snacks to Make YOUR Health Journey That Much Easier!
In case you haven't noticed, eating healthfully takes TIME.
Time well spent, indeed, but it can definitely be a shock to the system at first.
This was a major hurdle for me in the beginning. So much so, that it prompted my husband and I to become "snack designers," as we like to call it. 😊
And while there truly is no better meal than a home-cooked one, busy modern life requires that we have high-quality alternatives. Which is why today's friendly post is dedicated to my favorite Radiate in 28-approved snacks that you can grab in a pinch and still feel like you ate a home-cooked meal.
Life can be crazy sometimes, but that doesn't mean your diet has to be.
And keeping high-quality snacks with you at all times exponentially increases your chances of success AND guarantees you can still have a life outside the kitchen.
So here are my top 5 all-time favorites:
1. Alive & Radiant Foods Cheesy Kale Chips
Alive & Radiant Cheesy Kale chips are delicious, nutritious and easy to pack in your purse or satchel. They are made from kale, cashews, red bell peppers, nutritional yeast, Himalayan Crystal Salts, chia seeds and blessings (awwww). They are also raw, gluten-free, made with 90% organic fruits, nuts and vegetables, and delicious! You can find them here.
2. U.S. Wellness Meats Pork Rinds
I am obsessed with these tasty little treats. They're like a healthy version of Funyuns (well, kind of! 😊 They are crunchy, salty, peppery and make you feel like you're cheating. Check out their site here and search for their delicious pork rinds!
3. Goodonya Hydrate
This is one of my absolute favorite products! It's an organic, non-GMO sports drink that is sweetened with organic stevia and contains beneficial electrolytes. Did I mention it tastes amazing? Well, it does and staying hydrated is an amazing way to reduce the amount you have to eat so drink up!
FUN TIDBIT: Hydrate was created by former Olympian, Kris Buchanan (formerly Kris Fillat) after she developed a thyroid condition as a result of the overconsumption of sugar-laden sports drinks. It is devoid of artificial colors/flavors, sugar alcohols, and questionable "natural flavors" and uses completely natural, sun-dried minerals from the Great Salt Lakes. A perfect hydration, now in three flavors, it's ideal for athletes, children and weekend warriors. Hydrate comes in three thirst-quenching flavors: Organic Berries, Organic Oranges & Pineapples, and Organic Lemons. You can find them in local health foods stores or their website here.
4. Paleovalley 100% grass-fed, grass-finished naturally fermented beef sticks!
Of course, our 100% grass-fed, grass-finished beef sticks are on our list. With the highest quality beef available and 1 billion naturally-occurring probiotics per stick. No refined sugar, no GMOs, no gluten, no soy, no dairy. Just unadulterated 100% grass-fed, grass-finished beef that is brimming with omega-3's, vitamins, minerals, and antioxidants. The new summer sausage and garlic summer sausage flavors will knock your socks off if you haven't tried them, so check them out here!
5. Paleovalley Superfood Bars with Grass-fed Collagen
You are officially some of the first people EVER to be able to try our updated, reformulated, superfood-packed and delicious superfood bars with grass-fed collagen (think healthy skin, nails, hair, joints, and gut!) with only 3 or 4 grams of sugar all from whole foods. They contain spirulina, coconut oil, organic cashew butter, organic ginger, organic turmeric, organic acerola cherry, organic dates and organic blueberries, and other superfoods that will fill you up and give you energy for days!
Finding healthy snacks today is quite the chore as the food manufacturing business is like the wild west! So keep processed-ish foods to a minimum please unless they're on this list.
And if you have some delicious and nutritious suggestions let me know.
Hope they help make your healthy life easier!