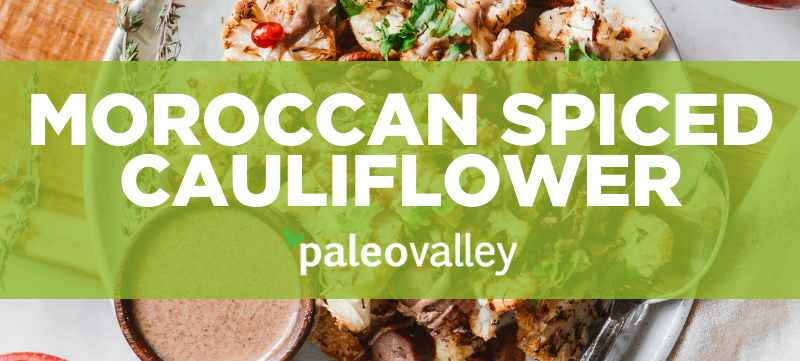 Moroccan Spiced Cauliflower Recipe
You know those times when you want it all? Savory, sweet, spicy, crunchy, creamy - and wish you didn't have to choose?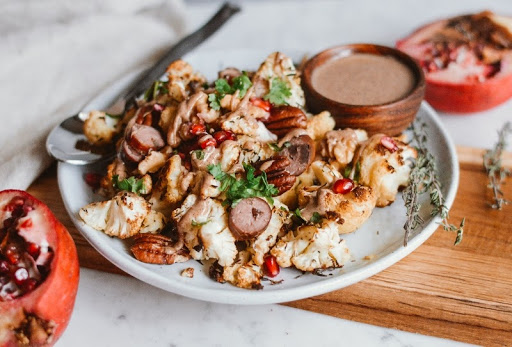 Welcome to the beauty of Moroccan dishes. Most feature expertly-blended spices that satisfy that sweet and savory craving simultaneously. And when it comes to texture, well, this dish has it all.
Soft roasted cauliflower with crispy edges, complemented by tender sausage and crunchy pomegranate seeds, then drizzled in smooth almond butter sauce, it hits every texture and flavor profile.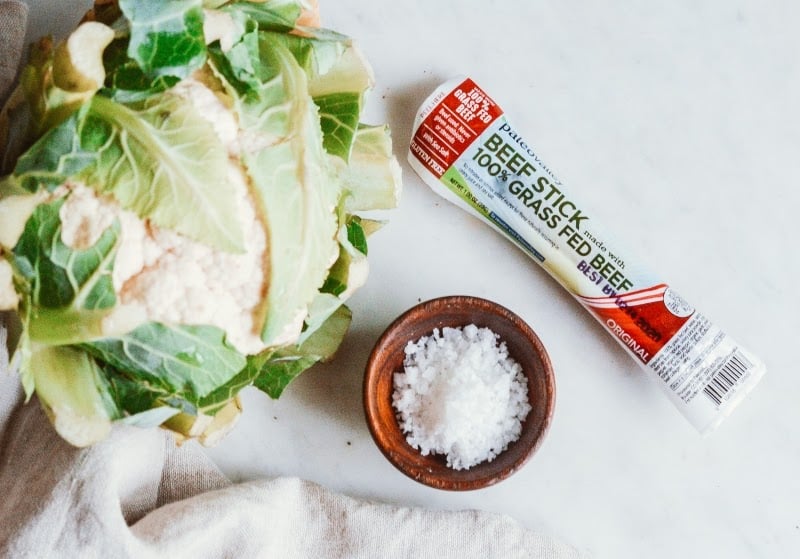 And best of all: even though the rich sweet and spiciness of this dish tastes like it took hours to prepare…it only takes less than 30 minutes. We save significant time using Paleovalley Grass Fed Beef Sticks instead of cooking up the sausage from scratch.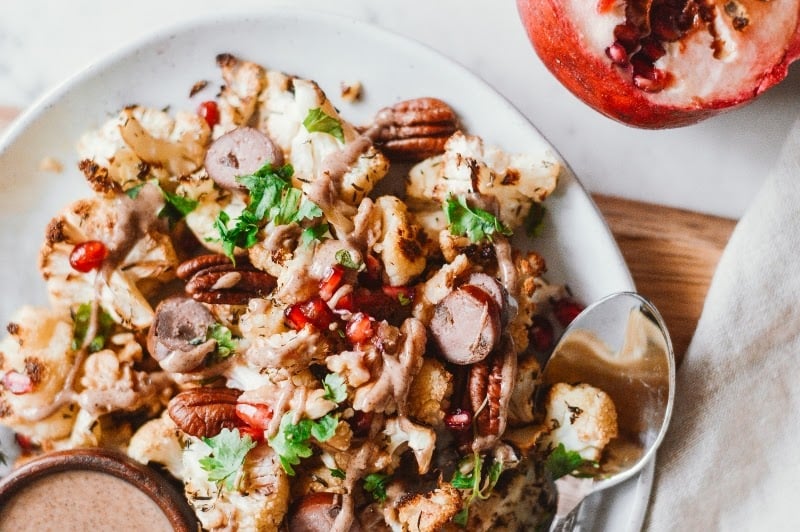 Whip up this flavor explosion any day of the week when you just can't choose your flavor. This one will please every exotic craving.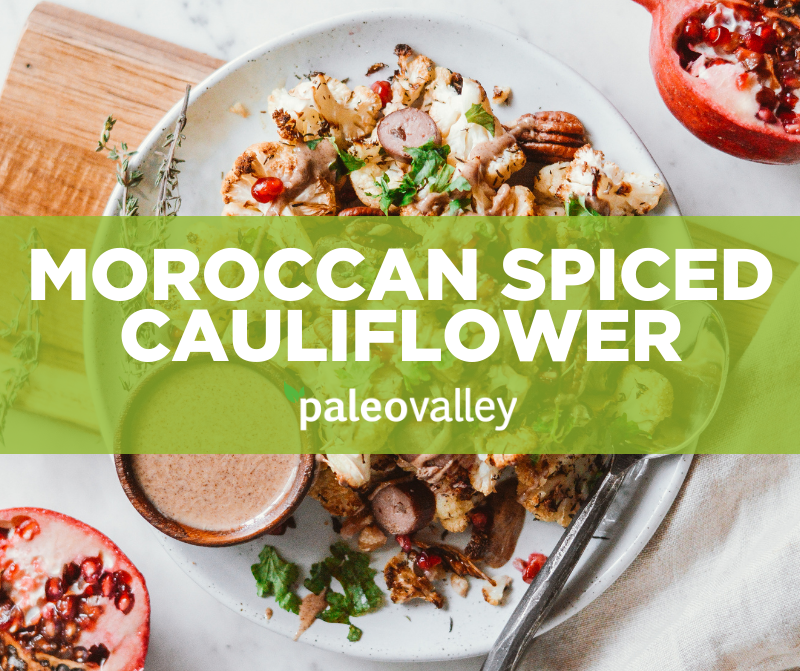 Moroccan Spiced Cauliflower
Prep time: 5 minutes
Total time: 25 minutes
Serves: 2-3
Ingredients
1 head cauliflower, cored and cut into bite-sized florets
2 Paleovalley Beef Sticks, sliced into thin disks
¼ cup sweet onion, sliced into thin slivers
½ tsp ground cinnamon
¼ tsp ground black pepper
½ tsp ground cumin
½ tsp dried thyme
½ tsp sea salt
½ tsp turmeric
1 Tbsp extra-virgin olive oil
½ cup fresh pomegranate seeds
¼ cup fresh parsley or cilantro to garnish
Almond butter sauce:
½ cup creamy almond butter
1 tsp smoked paprika
1 tsp cinnamon
¼ tsp sea salt
Equipment
Baking sheet
Small mixing bowl
Directions
Preheat oven to 425ºF.
On a large baking sheet, toss all cauliflower ingredients minus the pomegranate seeds until florets and sausage are evenly coated.
Roast for 18 to 20 minutes until cauliflower is tender and begins to brown on the bottom.
While cauliflower and sausage are roasting, combine almond butter and spices in a small mixing bowl.
Remove pan from oven when done and place on a serving plate. Add almond butter sauce to a serving dish.
Garnished with fresh cilantro or parsley and serve.
While you can use regular sausage in this recipe, Paleovalley Beef Sticks make the perfect "shortcut" -- they're pre-cooked and already infused with a natural smoky flavor. And they're great to keep on hand for an easy on-the-go snack too!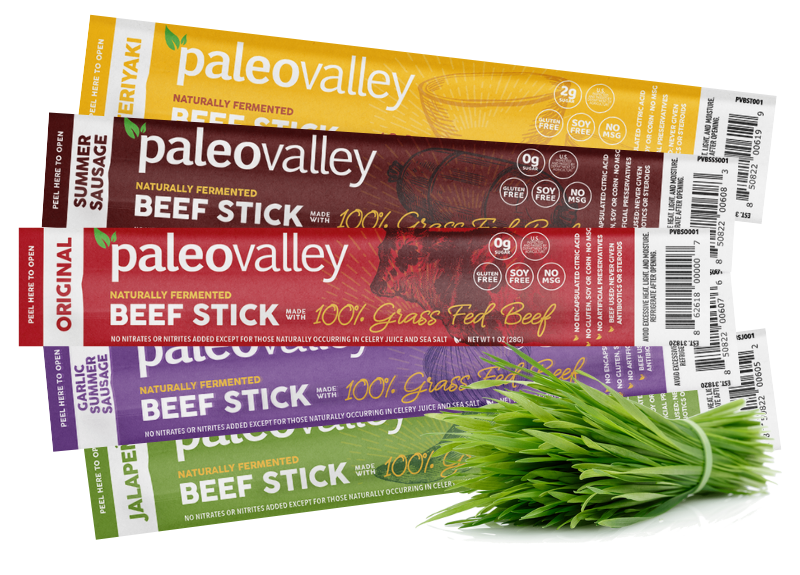 >>> Click HERE to Try Paleovalley Beef Sticks RISK-FREE + Get up to 20% Off TODAY!