Keto Cauliflower Risotto with Sausage Recipe
Ah, risotto. One of the classic comfort foods that's, sadly, not-so-paleo … until now.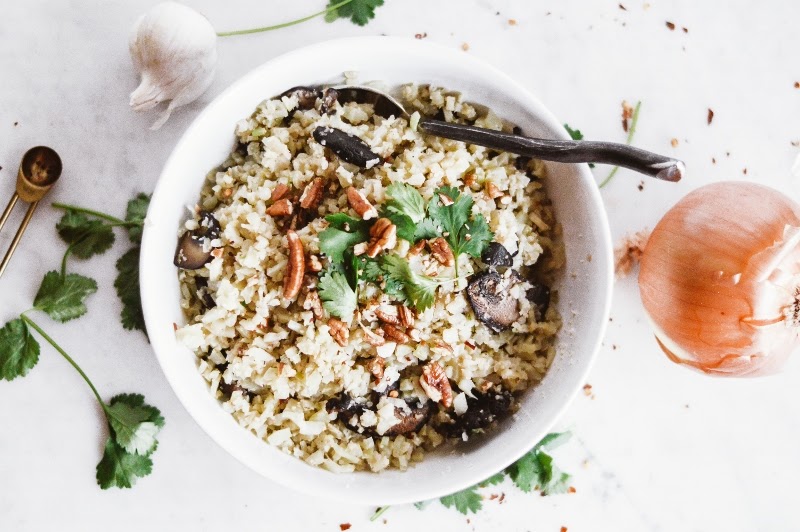 And the added bonus? It's also keto!
It turns out with just a few simple swaps, such as cauliflower for the rice, and rich and thick coconut milk for the cream, you can have a very low carb risotto with a flavor reminiscent of "true" rice.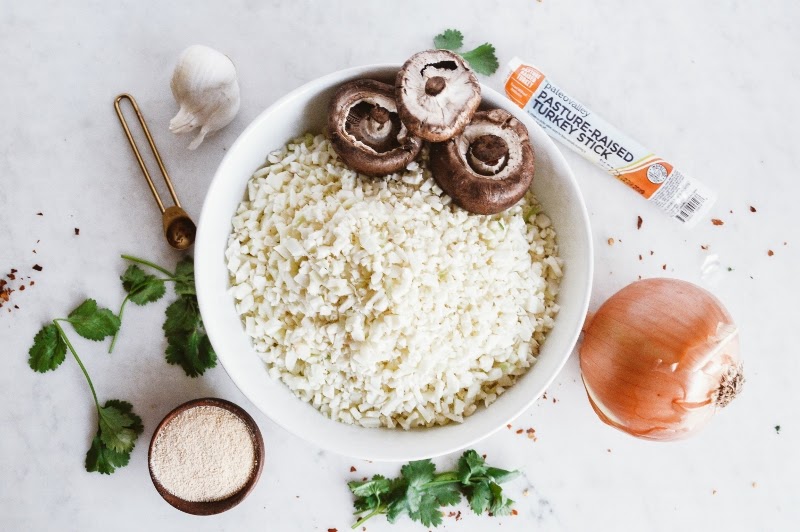 Add in savory mushrooms and smoky turkey sausage, and you'll have a unique twist on traditional risotto that satisfies as either a side or main dish.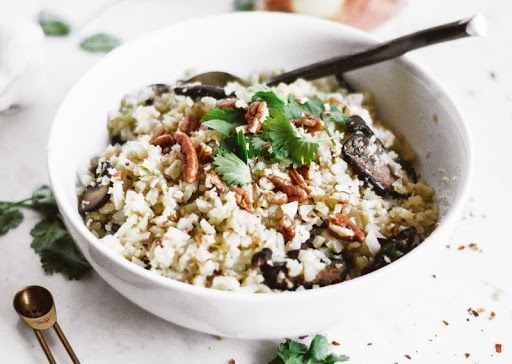 Another bonus? Cauliflower cooks in ¼ of the time as rice, so you also save time in the kitchen. Voila!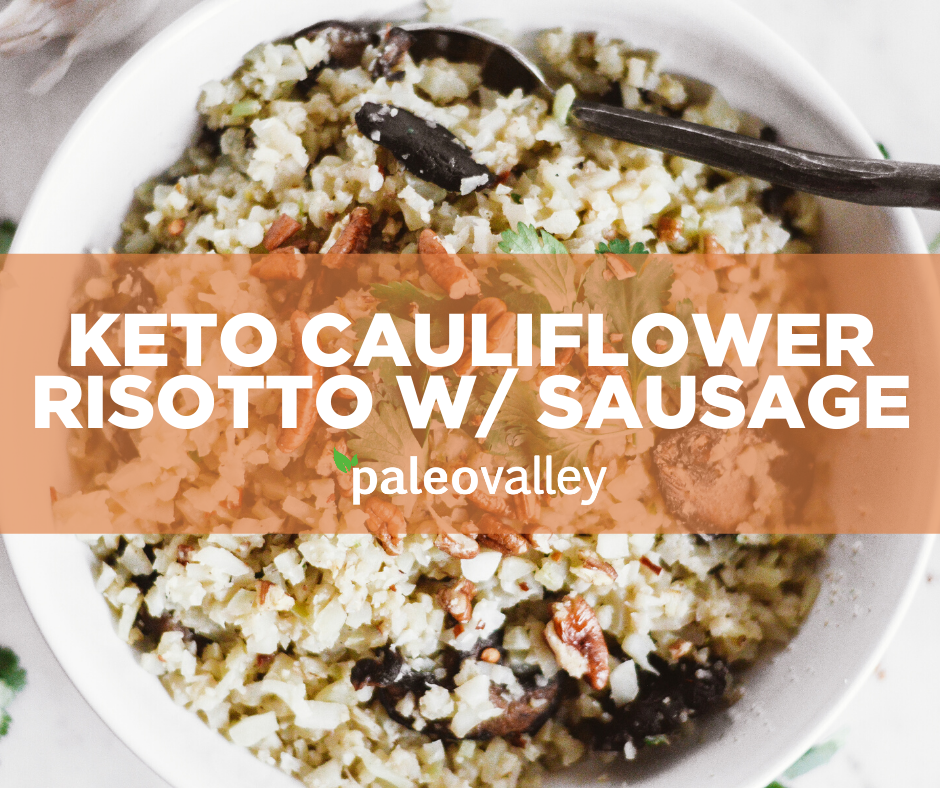 Keto Cauliflower Risotto with Sausage
Prep time: 5 minutes
Total time: 12 minutes
Serves: 4 as side, 2 as main
Ingredients:
1 Tbsp olive oil
12 oz cauliflower rice, fresh or frozen
4 Paleovalley Pasture-Raised Turkey Sticks, sliced thin
1 cup cremini mushrooms, sliced thin
1/4 cup coconut milk
1 tsp garlic powder
1 tsp onion powder
1/2 tsp dried chives
1/2 tsp dried dill
Sea salt & pepper to taste
chopped fresh parsley or chives optional garnish
Equipment:
Directions:
In a medium saucepan, heat the olive oil over medium heat. Add the cauliflower rice, mushrooms, and turkey sticks and sauté for about 5 minutes.
Stir in coconut milk and spices, simmering until the cauliflower is fully cooked and liquid is absorbed, about 5 to 7 more minutes.
Garnish with fresh herbs and serve as a side or main!
This risotto is made with our smoky Pasture-Raised Turkey Sticks: a quick and easy (yet no less flavorful) substitute for uncooked sausage. Slice up a few for a dish, or even eat them on the go! Try them 100% Risk-Free HERE!