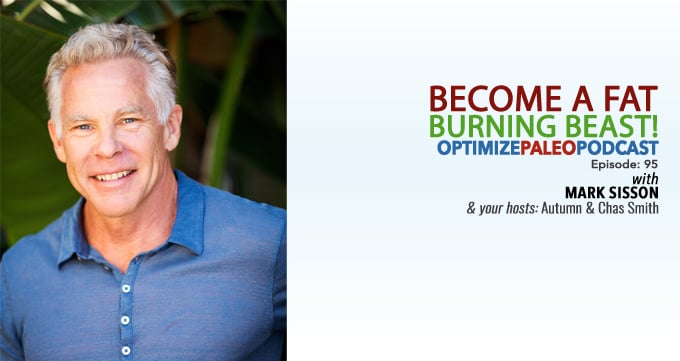 EP95: Become a Fat Burning Beast With Mark Sisson
Restart your Metabolism in 21 days! Find out how on today's Podcast.
IN THIS EPISODE:
Mark Sisson is the bestselling author of The Primal Blueprint, a former world-class endurance athlete, and one of the leading voices of the Evolutionary Health Movement. His blog, MarksDailyApple.com, has paved the way for Primal enthusiasts to challenge conventional wisdom's diet and exercise principles while taking personal responsibility for their health and well-being.
Here are some of the fascinating nuggets you're in for:
The many benefits of nutritional ketosis
His favorite side effect of ketosis
Why you don't need to be in ketosis forever
How often you need to be in ketosis to see benefits
How often you should be exercising
What HRV is and why it matters
What he eats in a typical day
And much more!
SHOW NOTES:
Thanks for listening!
Thanks so much for joining us this week. Have some feedback you'd like to share or a question you'd like to ask? Leave a note in the comment section below!
If you enjoyed this episode, please share it using the social media buttons you see in this post.
Also, we'd love it if you would leave an honest review for The Optimize Paleo Podcast on iTunes! Ratings and reviews are super helpful and greatly appreciated as it helps us expose this show to a wider audience and spread this information to more people who need to hear it. We read every review so we look forward to hearing from you!
And finally, don't forget to subscribe to the show on iTunes to get automatic updates…see you next time!
Click the button below to subscribe on iTunes: