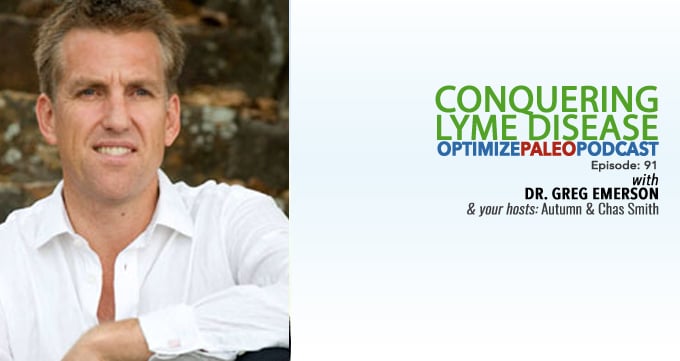 EP91: Conquering Lyme Disease with Dr. Emerson
The More you KNOW, the Healthier you can be!
IN THIS EPISODE:
Dr. Emerson was recommended by one of our subscribers and he did NOT disappoint (Thank you, Kate). He's a Senior Specialist in Emergency Medicine a Specialist in Diving and Hyperbaric Medicine and a Specialist in Nutritional and Environmental Medicine who founded the Treat The Cause Clinic, a former professional basketball player, and a farmer. Needless to say, he's got a lot of wisdom to share.
On today's show we talk about:
Why Lyme disease is often mistakenly diagnosed as Fibromyalgia (and other pain/joint disorders)
Why conventional treatments often don't work
His 12 step process for kicking Lyme disease
Why he's giving up his farm to become a nomad
How to be awesome at LIFE
Aaaand SO much more!
SHOW NOTES:
Thanks for listening!
Thanks so much for joining us this week. Have some feedback you'd like to share or a question you'd like to ask? Leave a note in the comment section below!
If you enjoyed this episode, please share it using the social media buttons you see in this post.
Also, we'd love it if you would leave an honest review for The Optimize Paleo Podcast on iTunes! Ratings and reviews are super helpful and greatly appreciated as it helps us expose this show to a wider audience and spread this information to more people who need to hear it. We read every review so we look forward to hearing from you!
And finally, don't forget to subscribe to the show on iTunes to get automatic updates…see you next time!
Click the button below to subscribe on iTunes: