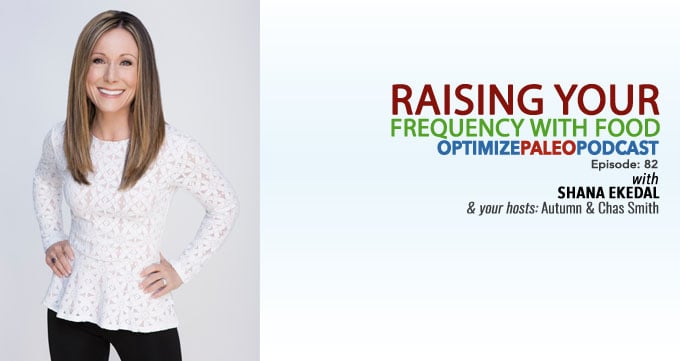 EP82: Raising Your FREQUENCY with Food with Shana Ekedal
What is your Intuition trying to tell YOU? Find out more Here…
IN THIS EPISODE:
Shana Ekedal is an educator and a trailblazer in the area of mind, body, and spirit wellness. Her deepest purpose is to release women from the fears, doubts, and insecurities that hold them back, so they can be fully present to their own vibrant energy, access their gifts, and share them powerfully with the world. She is the creator of the acclaimed program The Frequency Cleanse, a 30-day experience that shows women how to have the body, self-love, and abundance they want by simply raising their personal energy vibration to align with the lifestyle and experiences they desire
Here's what you'll learn:
What energy is and why it matters
What creates our frequency
Why we're compelled to meet and befriend walk up to certain people
What high and low-frequency emotions are
The different kinds of truth
How we find our personal truth and why it's ESSENTIAL
Why pleasure is BENEFICIAL for your health
Scientific evidence that our negative thoughts have biochemical realities
The 4 step process we ALL use to create our reality
FOODS we can use to raise our frequency
Foods that LOWER frequency
Why food is an access point
The dietary mistake many people make that prevents them from using energy purposefully
Three supplements that raise frequency
Three steps you can take to raise your frequency today
And much more!
SHOW NOTES:
Connect With Shana Ekedal: www.shanaekedal.com
Get Her Cleanse Program & So Much More: www.shanaekedal.com/programs
Check Out Her Supplements Here: www.shanaekedal.ehealthpro.com
Follow Shana on Facebook! www.facebook.com/shanaekedalinc
Thanks for listening!
Thanks so much for joining us this week. Have some feedback you'd like to share or a question you'd like to ask? Leave a note in the comment section below!
If you enjoyed this episode, please share it using the social media buttons you see in this post.
Also, we'd love it if you would leave an honest review for The Optimize Paleo Podcast on iTunes! Ratings and reviews are super helpful and greatly appreciated as it helps us expose this show to a wider audience and spread this information to more people who need to hear it. We read every review so we look forward to hearing from you!
And finally, don't forget to subscribe to the show on iTunes to get automatic updates…see you next time!
Click the button below to subscribe on iTunes: