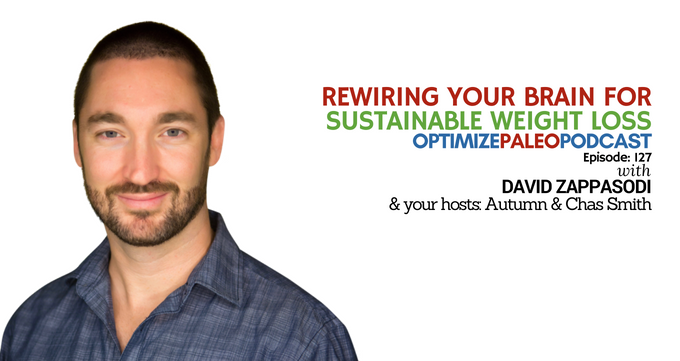 EP127: Rewiring Your Brain for Sustainable Weight Loss With David Zappasodi
Need help getting out of a slump?
IN THIS EPISODE:
Your life is about to change because one of the more effective practitioners (and soulful people) I've ever met, David Zappasodi, is live in today's podcast to teach us exactly what we need to do, to finally achieve sustainable weight loss.
So if you're beating your head against a wall trying every diet you can get your hands on to no avail, just stop. Right now. And listen to this life-changing podcast
His strategies will surprise you, but most importantly, they WORK.
So have a listen, change your life and spread the good word by sharing this valuable information with anyone you think it could help!
Autumn
SHOW NOTES:
Want to Empower your Health? Sign up at: www.empoweredhealthnow.com/talk
Thanks for listening!
Thanks so much for joining us this week. Have some feedback you'd like to share or a question you'd like to ask? Leave a note in the comment section below!
If you enjoyed this episode, please share it using the social media buttons you see in this post.
Also, we'd love it if you would leave an honest review for The Optimize Paleo Podcast on iTunes! Ratings and reviews are super helpful and greatly appreciated as it helps us expose this show to a wider audience and spread this information to more people who need to hear it. We read every review so we look forward to hearing from you!
And finally, don't forget to subscribe to the show on iTunes to get automatic updates…see you next time!
Click the button below to subscribe on iTunes: