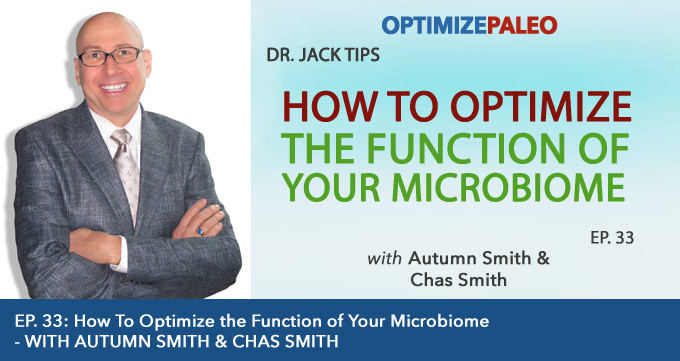 EP. 33: How To Optimize the Function of Your Microbiome
Here's Why The Gut Is The Most Important Part For Lasting Health...
IN THIS EPISODE:
Dr. Jack Tips, aka the WellnessWiz has dedicated his career to advancing the application of natural health practices and bringing to bear the latest research in his own clinic as well as passing on his vast knowledge to others. As a natural health practitioner, WellnessWiz Tips has touched the lives of thousands of people with his keen insights and foundational belief that he stands in service to the body's innate vitality from which optimal health originates.
Here's what you'll learn:
How to determine if you are suffering from suboptimal gut function
How to optimize the function of your microbiome and bolster your immune system
Why probiotics aren't always enough for optimal gut function
How to choose the perfect probiotic
SHOW NOTES:
Check out Dr. Jack Tips aka The Wellness Wiz' website below:
http://www.wellnesswiz.com/
Thanks for listening!
Thanks so much for joining us this week. Have some feedback you'd like to share or a question you'd like to ask? Leave a note in the comment section below!
If you enjoyed this episode, please share it using the social media buttons you see in this post.
Also, we'd love it if you would leave an honest review for The Optimize Paleo Podcast on iTunes! Ratings and reviews are super helpful and greatly appreciated as it helps us expose this show to a wider audience and spread this information to more people who need to hear it. We read every review so we look forward to hearing from you!
And finally, don't forget to subscribe to the show on iTunes to get automatic updates…see you next time!
Click the button below to subscribe on iTunes: