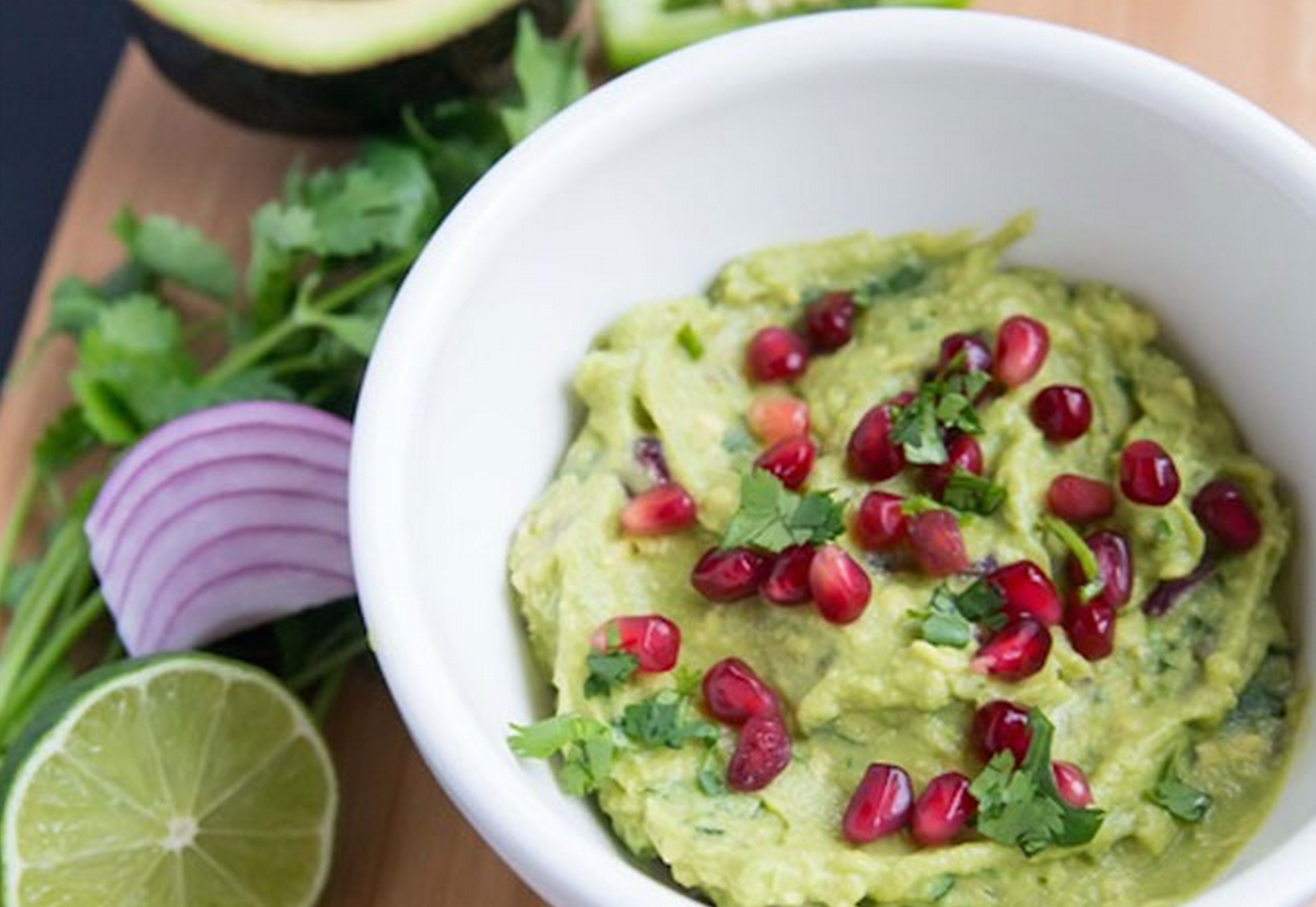 8 Must-Have Guacamole Recipes For Parties
Everybody loves a great guacamole! These recipes are sure to make your appetizers truly stand out at your next party. Try whipping up one of these 8 recipes and really take it to the next level!
1. Simple Guacamole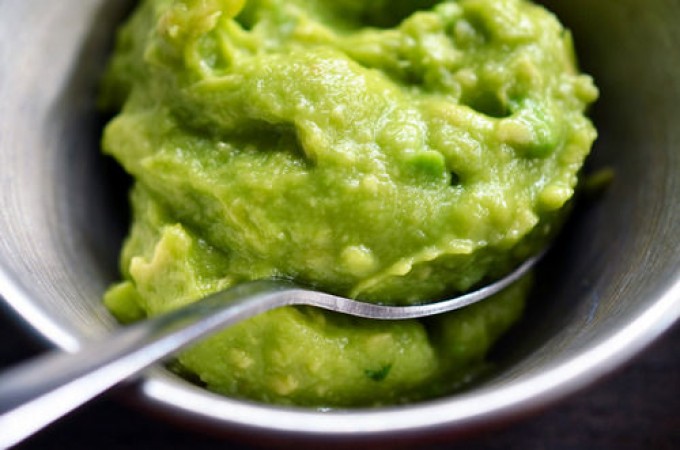 OK! To start off, we had to begin with a simple, yet tried and true recipe, and this one is creamy and flawless. Grab the full recipe here.
2. Smoky Chipotle Guacamole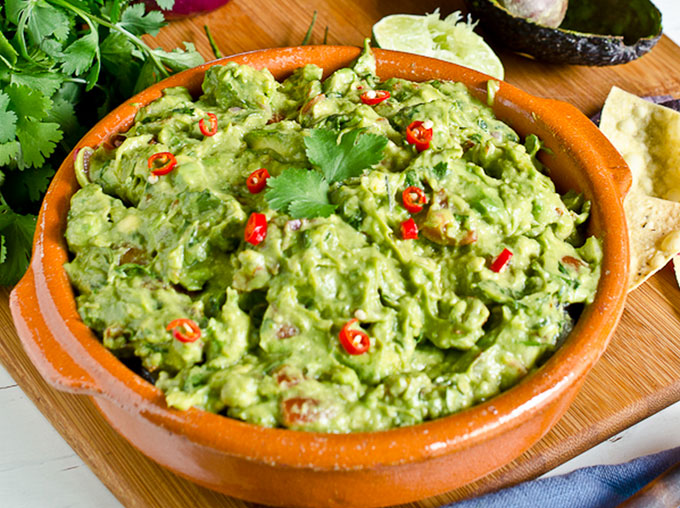 Here's a great twist on an amazingly simple recipe. The smokiness from the chili gives it some heat. and the subtle, smoky flavor blends really well with the creamy avocado texture. Liquid smoke is one of my favorite ingredients, but most people seldom use it! It does wonders creating that hickory finish. Definitely, give this one a shot! You'll have everyone begging you to find out what that special ingredient is! Check this recipe out here.
3. Pomegranate Guacamole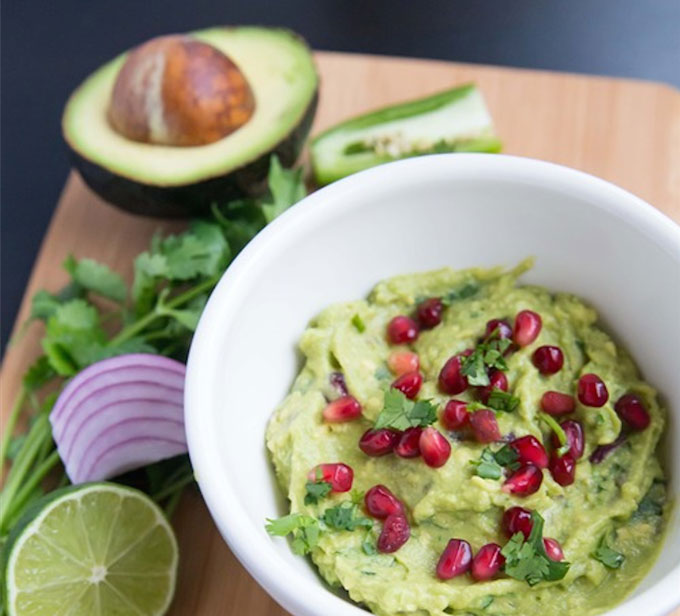 Dare I say, this one will have people hovering around the table! Pomegranates really pack a flavorful punch andare wildly becoming a more commonly utilized flavor in guacamoles around southwest California. That burst of juicy sweetness really enhances the whole experience. You'll be surprised at how many people have never had pomegranate seeds, so this will be an amazing first time experience for them. The time it takes to the seeds out of the pomegranate fruit will be well worth the praise you get after you serve this dip. Here's the full recipe.
4. Grapefruit Guacamole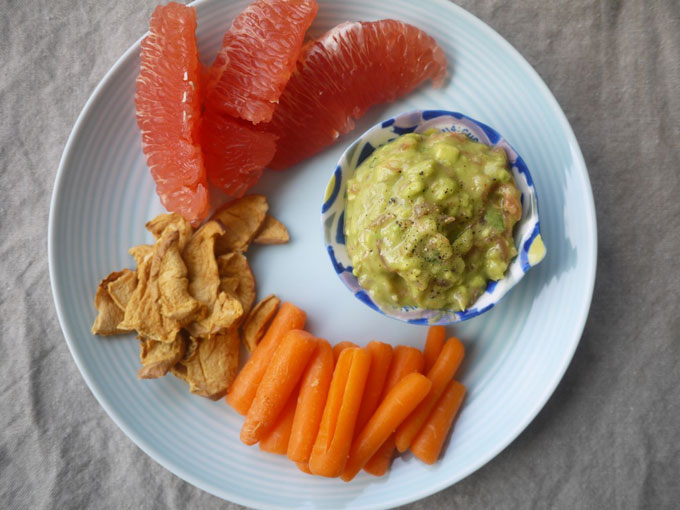 This savory guacamole is a personal favorite of mine, because I am addicted to grapefruit. While it may seem somewhat odd, sometimes the best ingredients are the ones you would never expect. The grapefruit brings out tart notes while your taste buds get a burst of heat at the end from the cayenne. It's quite a cacophony of flavors. Grab this recipe here.
5. Game Day Guacamole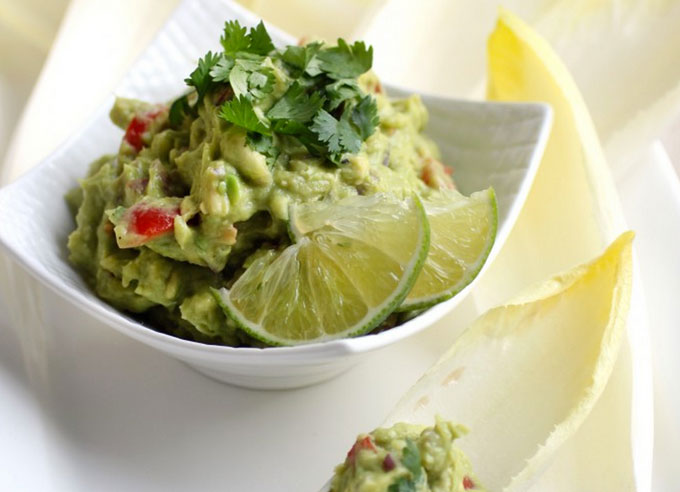 Everybody needs that go-to guacamole for the big game. Whether it be the Superbowl party or game 7 of your favorite team vying for a playoff win, this is the simple, yet elegant guacamole recipe for you.
6. Mini Bacon Guacamole Cups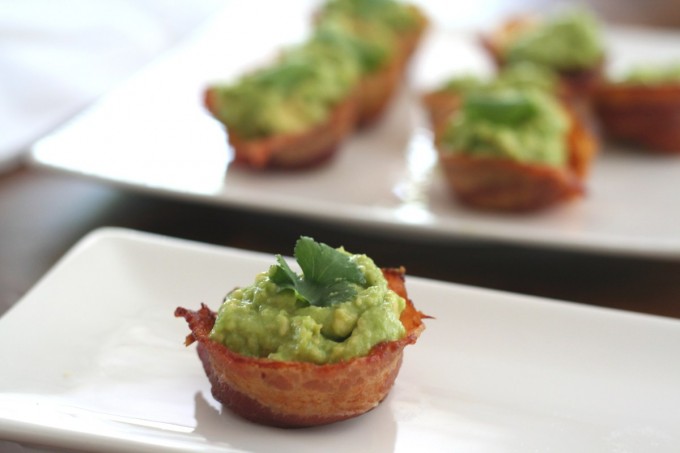 This is by far the most creative guacamole recipe I have ever seen, and I'm excited to share with you. Guacamole + Bacon = Heaven. Not many people would disagree with that statement. Here's a great way to serve classy hors d'oeuvres that look extremely elegant and are bite size. Have this recipe handy, because everybody will be asking for it! Grab this deliciously creative recipe here.
7. Chunky Pineapple Guacamole with Grilled Sweet Potato Chips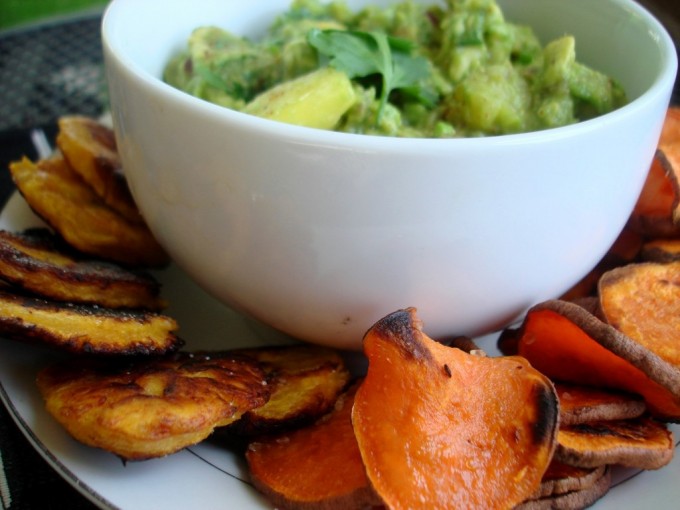 What's better than a great guacamole? Having delicious healthy grilled sweet potato chips to dip into it! You get that great crunch along with the unexpected, tropical sweetness of pineapple. Grab this recipe here.
8. Spicy Guacamole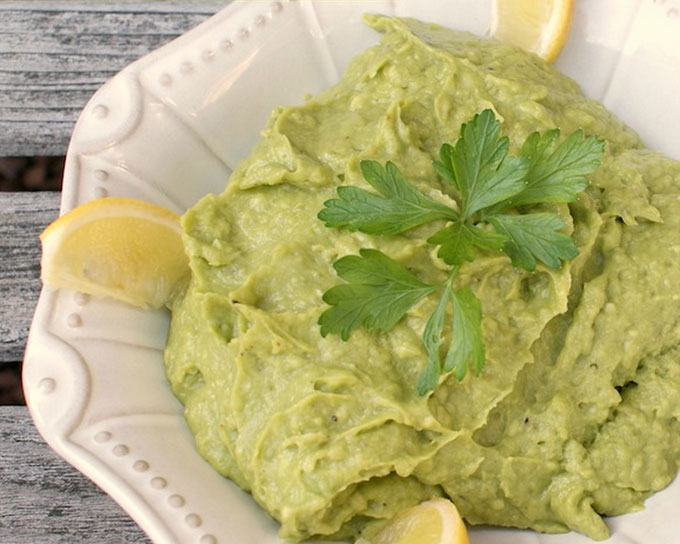 Some people love sweet, while others love spicy! This recipe add a kick to that guacamole and get those sinuses cleared up. The cayenne or chili powder will create some real heat that doesn't linger. You can also add minced jalapeño, if you're feeling daring. This truly is a dish you can make as spicy as you want. Get this guacamole recipe here.
Well, there you have it! 8 creative and delicious Paleo guacamole recipes that range from sweet to spicy to flat out creative.
I'm guessing there was a handful of recipes you may have never even thought to add to your collection of party appetizers. I'd love to hear in the comments section which one you're going to try next i! Enjoy.