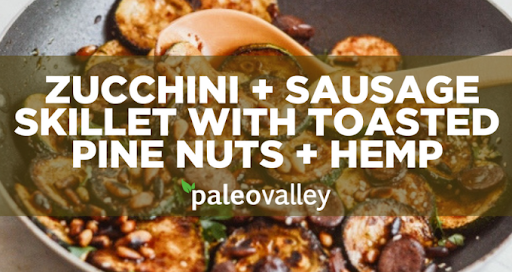 Zucchini + Sausage Skillet with Toasted Pine Nuts + Hemp Recipe
Sometimes simple combines in a way that tastes, well … delightfully complex.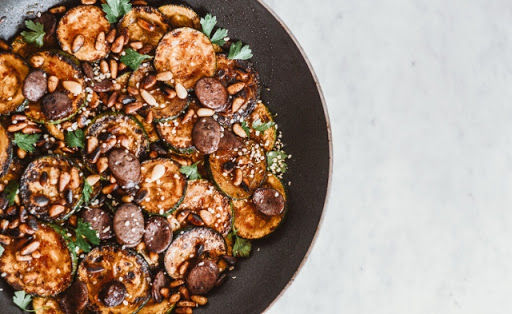 Often, all you need to whip up an easy, delicious meal is an all-star veggie (in this case, fresh zucchini), a high-quality protein, healthy fats, a dash of spices, and voila! Dinner is served.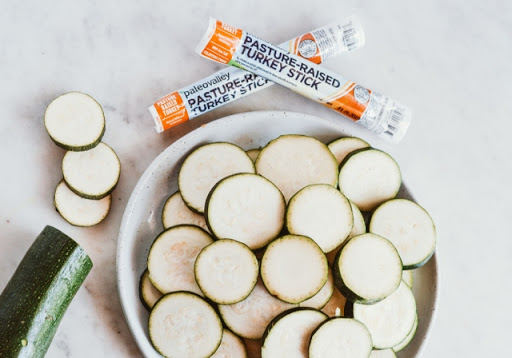 Sliced zucchini pairs with our 100% Pasture-Raised Turkey Sticks to make this recipe quick and easy, with a rich smokiness reminiscent of meat fresh off the grill.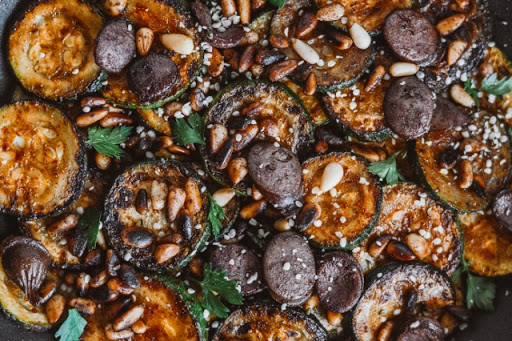 We've also added a dash of maple and chili-seasoned pine nuts for a crunchy texture with a buttery finish, plus hemp seeds for added minerals and amino acids.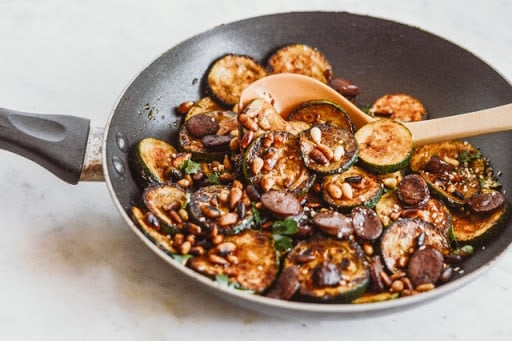 This one-skillet dish also makes for an easy cleanup - a perfect round out for a speedy weeknight dish that's still filled with nutrient-dense goodness.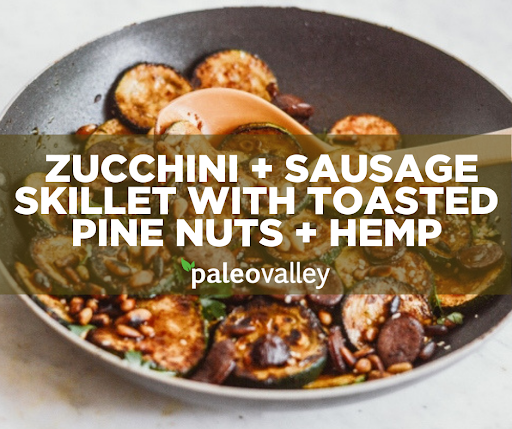 Zucchini + Sausage Skillet with Toasted Pine Nuts + Hemp
Prep time: 15 minutes
Total time: 25 minutes
Serves: 2
Ingredients
Equipment
Large skillet
Mixing bowl
Directions
Add pine nuts and hemp seeds to your mixing bowl with your ½ tsp olive oil, chili powder, and maple syrup.
Heat your skillet over medium-high heat, then add the nuts and seeds. Lightly toast until golden brown, about 3 minutes (keep stirring them so they don't burn!) then remove from the skillet and set aside.
Add remaining 1 Tbsp olive oil to the pan over medium-high heat, then follow with your sliced zucchini and sliced sausage. Cook for about 10 minutes, stirring occasionally until the sides of the zucchini are soft and a nice golden brown.
Remove from the skillet and place in a serving bowl (or serve directly from your skillet) and top with your pine nuts and hemp seeds. Garnish with fresh herbs like rosemary or parsley, and serve!
Paleovalley Turkey Sticks are great for any occasion. Whether you need a quick weeknight meal, like this skillet, or a tasty snack on the go… they hit the spot.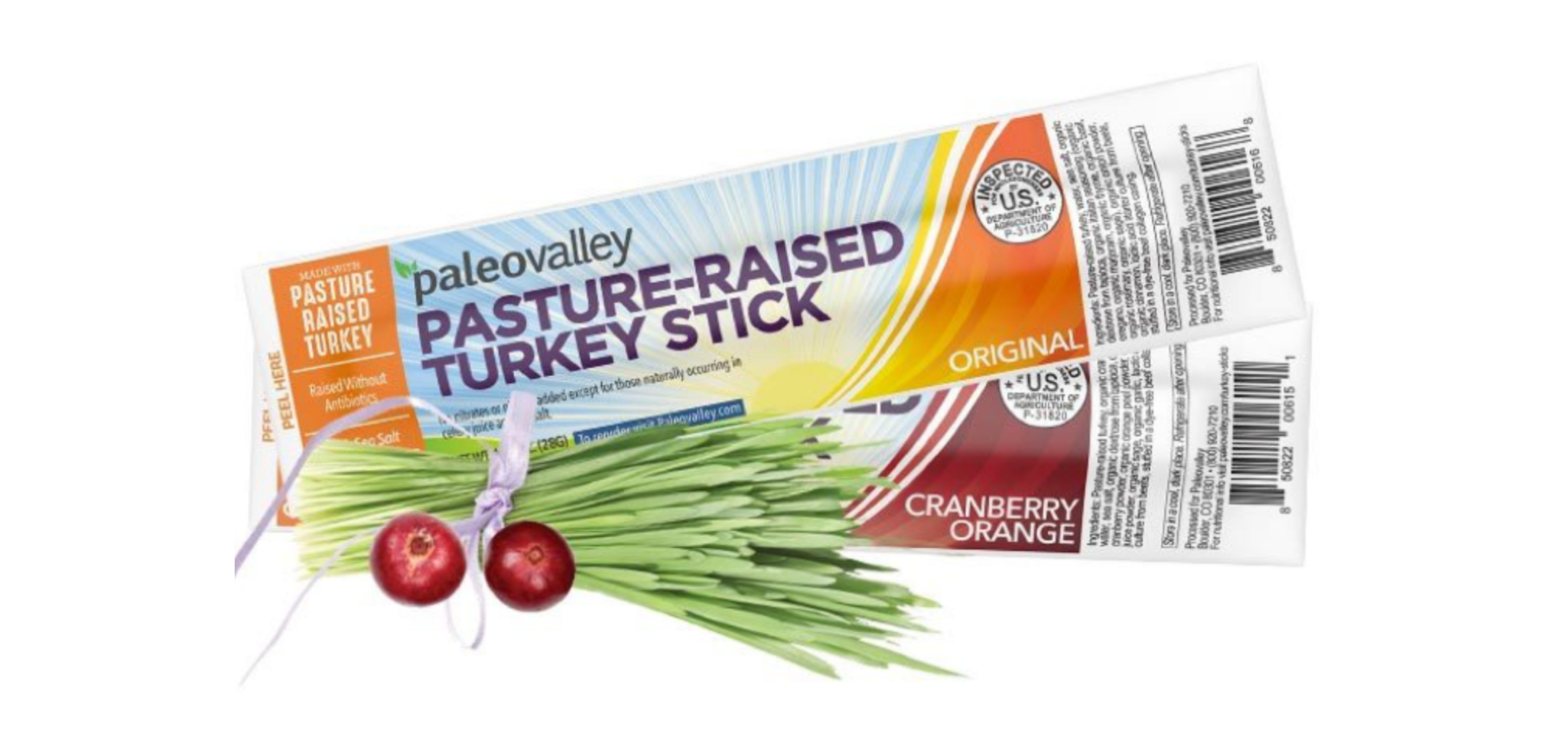 Try Pastured-Raised Turkey Sticks 100% RISK-FREE + Get up to 20% Off TODAY!