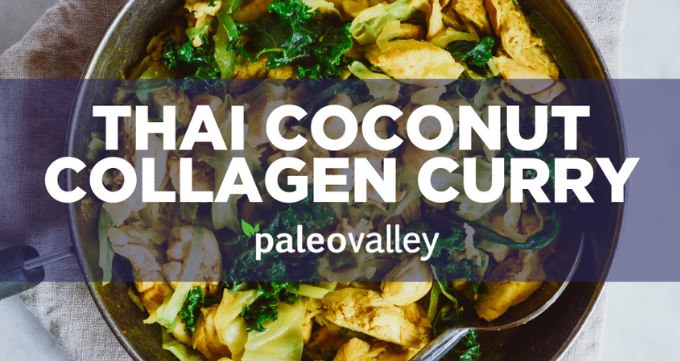 Thai Coconut Collagen Curry
Most of us are familiar with curry. Savory, sweet, spicy, umami, and all the flavors in between, we may traditionally have eaten it with rice and beans or lentils in our pre-paleo days.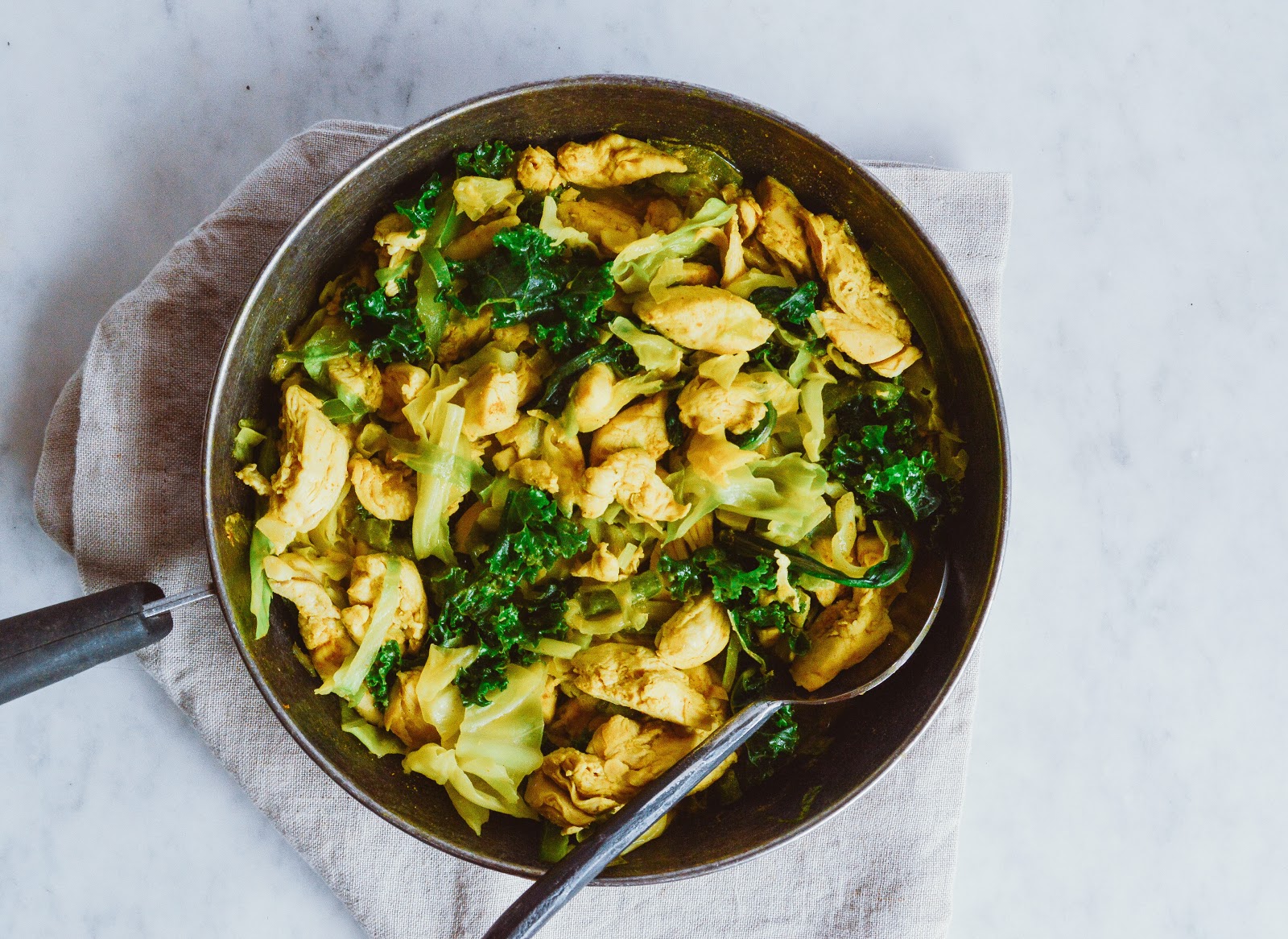 Now, we're bringing back this exotic flavor sans legumes and grains, and adding a special ingredient: collagen-rich bone broth protein.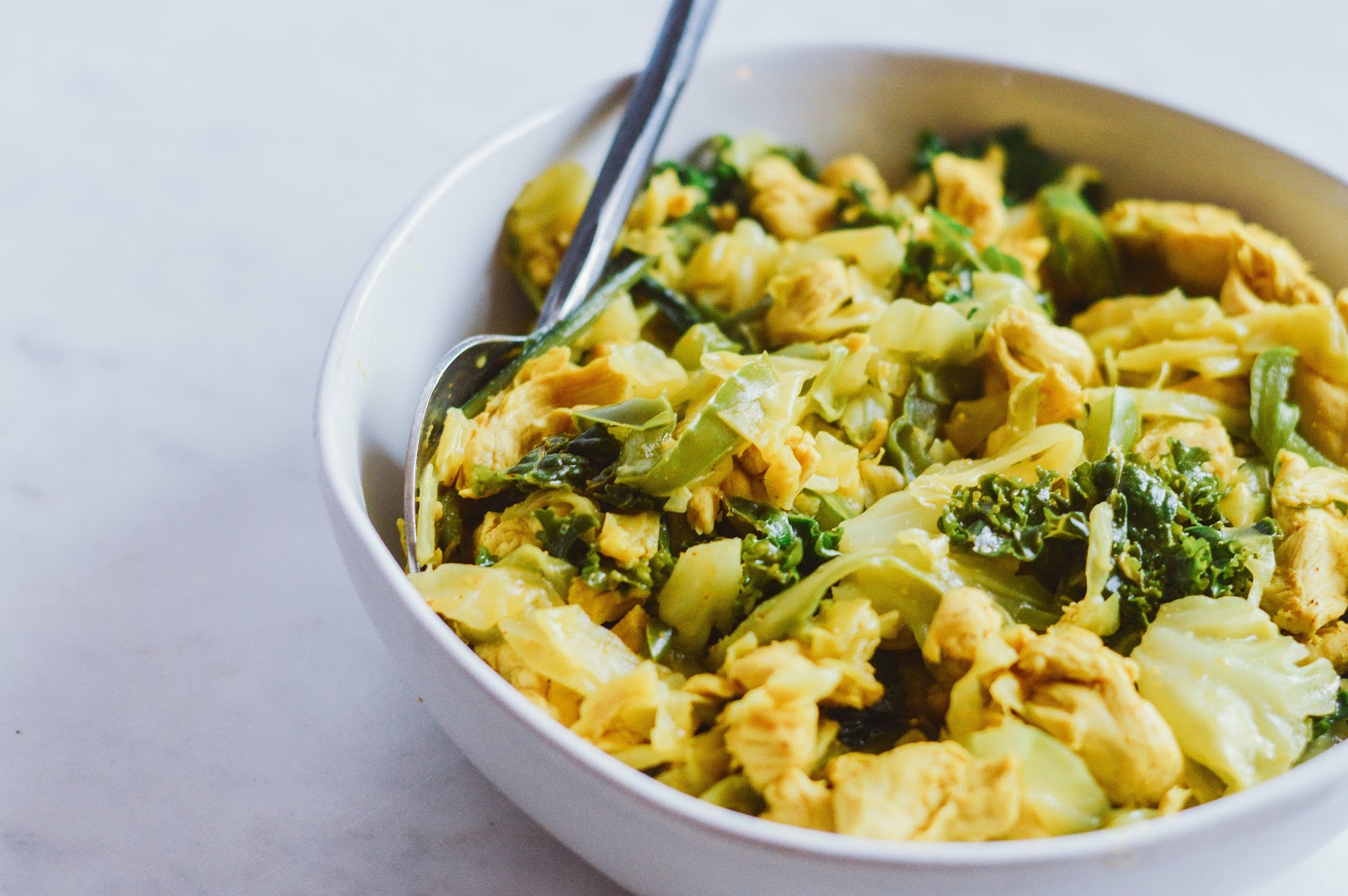 Instead of using rice as a base, we're loading this curry up with free range chicken, heaps of green veggies and kale, and rich coconut milk infused with bone broth protein.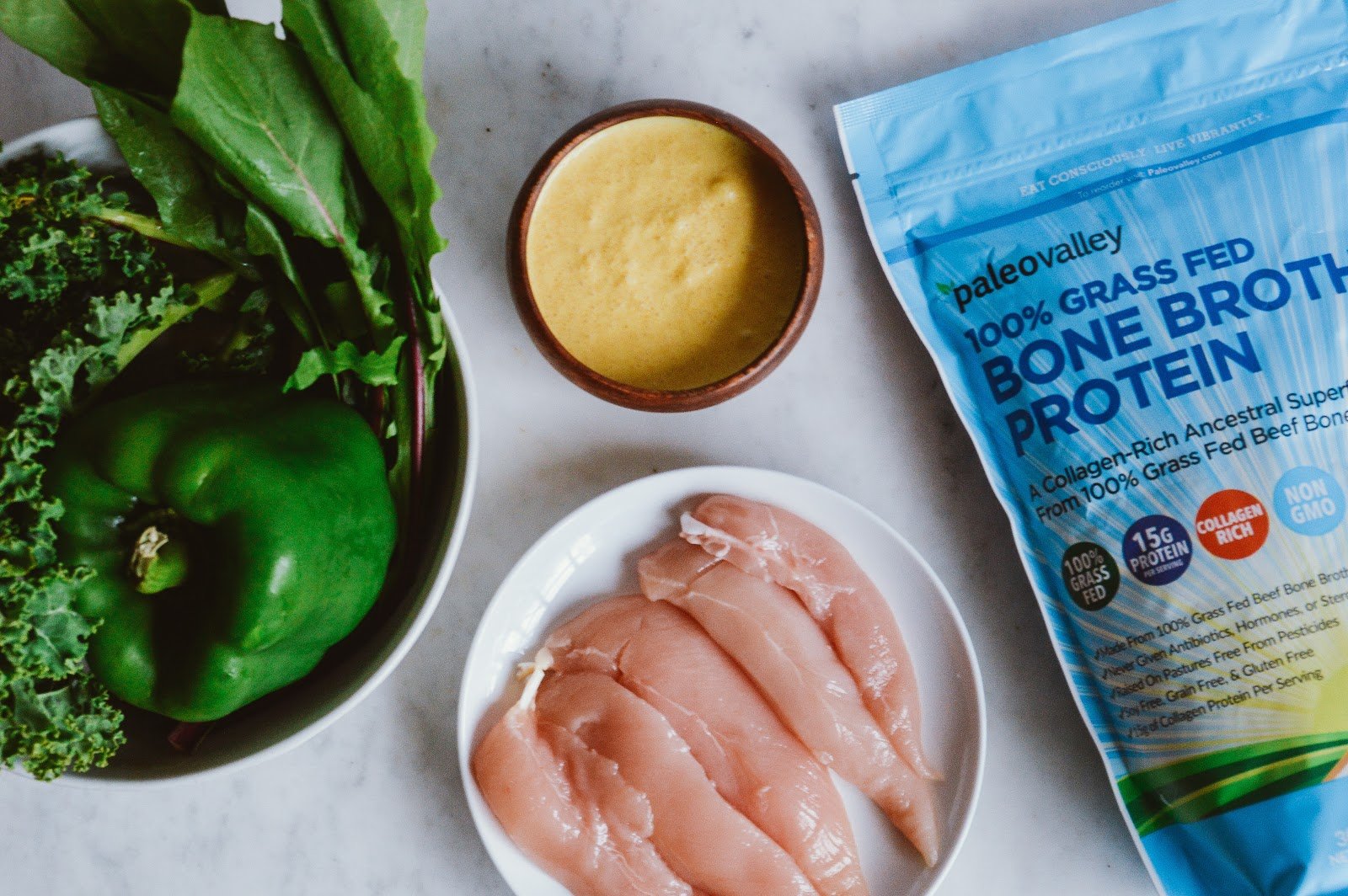 Bone broth is bursting with collagen, which as we know helps prevent signs of aging like wrinkles and sagging skin. But did you also know it can help protect your brain from Alzheimer's disease and ease joint pain? (1, 2)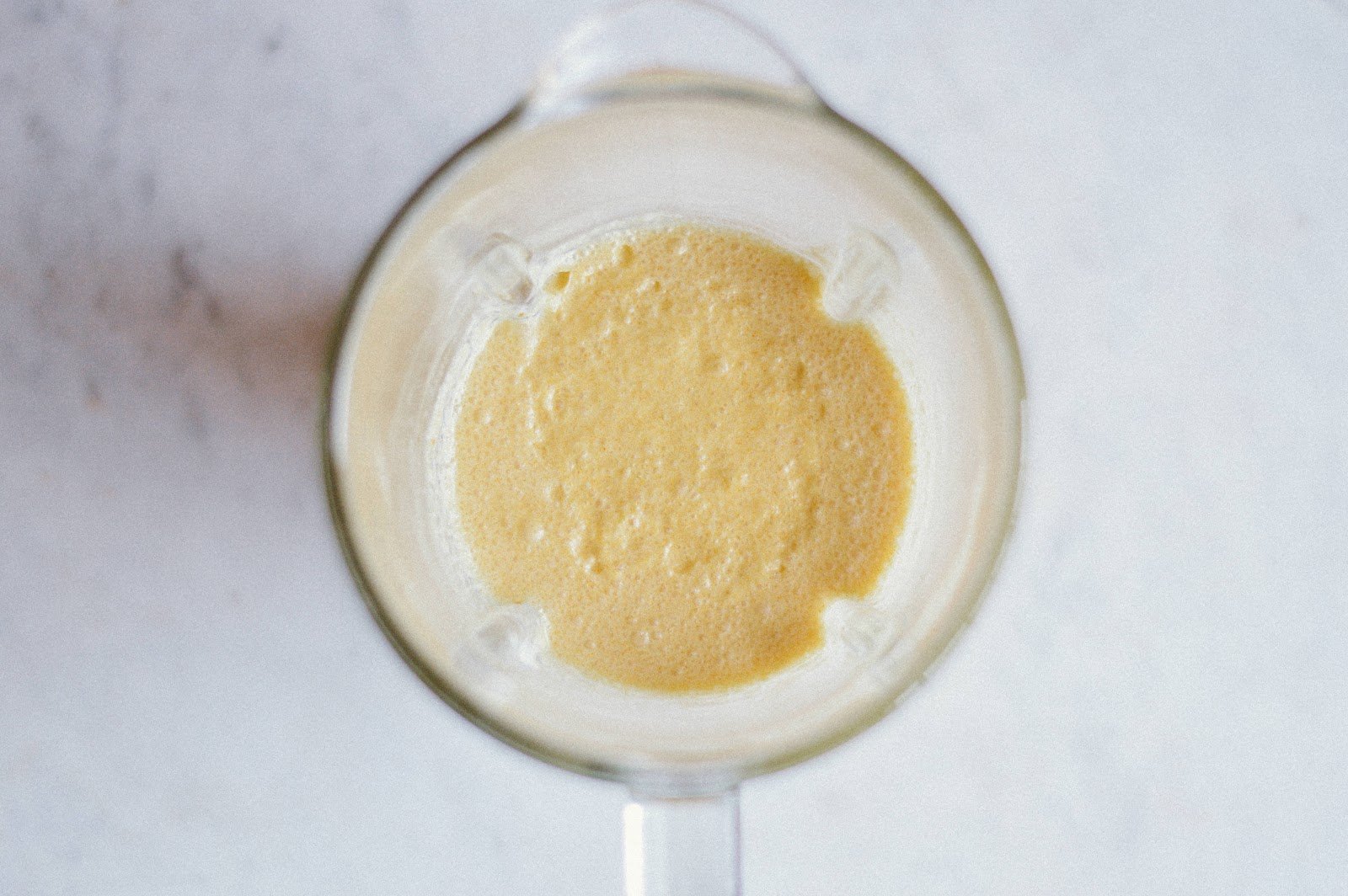 Getting a dose of these benefits is super easy AND super creamy. Check out the recipe to see how.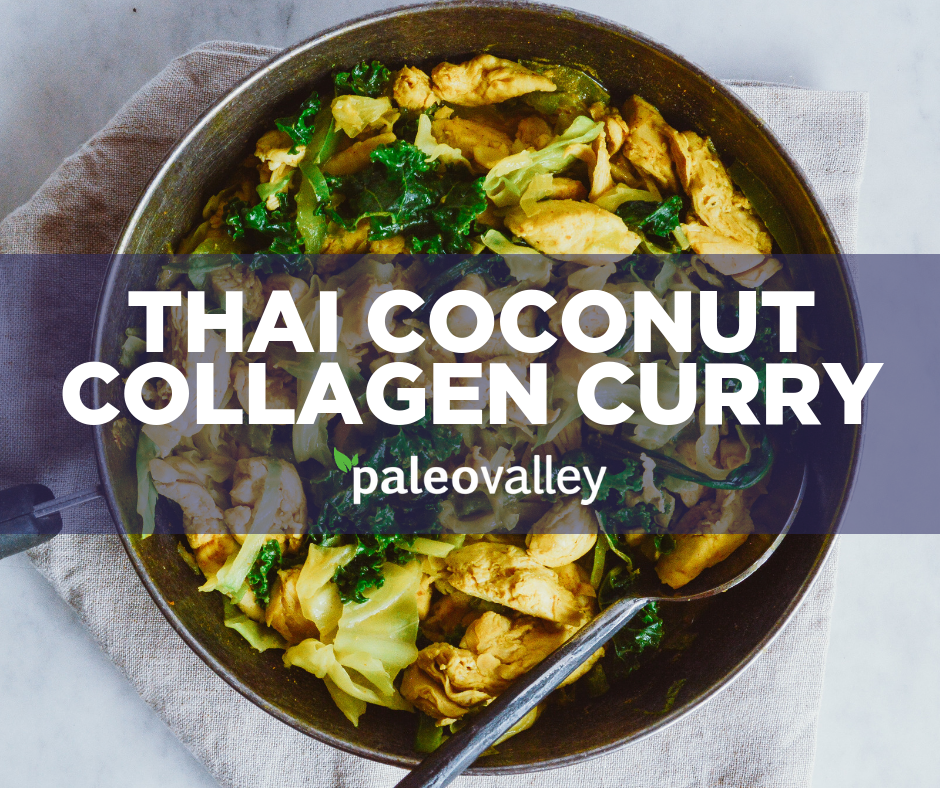 Thai Coconut Collagen Curry
Prep time: 15 minutes
Total time: 40 minutes
Serves: 2
Ingredients:
3/4 cup or can full-fat coconut milk
1/2 onion, diced
2 cloves garlic, chopped
1 bell pepper, sliced into strips
2 cups kale, roughly chopped
1 Tbsp curry powder or 1.5 Tbsp red curry paste
2 Tbsp olive oil
1 scoop Paleovalley Bone Broth Protein
Fresh parsley
1/4 water or chicken or beef broth
Salt to taste
Equipment:
Blender
Skillet
Parchment paper
Directions:
After slicing your peppers, onions, and garlic, wrap your chicken breasts in a piece of parchment paper and pound them until they're at roughly the same thickness.
Slice the chicken into strips.
Heat the skillet over medium heat, adding olive oil. Add the chicken and let cook for 3-4 minutes on one side, then flip and cook for 3-4 minutes on the other side.
Remove the chicken from the skillet once it's cooked through and set aside, then add your veggies to the pan (add more olive oil if needed).
Saute the veggies until they're translucent, then add your curry powder or paste until mixed well.
As the veggies are sauteing, add your coconut milk and broth or water to a blender, along with your scoop of bone broth protein, and blend thoroughly.
Add the coconut milk and bone broth protein sauce and chicken back to the skillet. Simmer for 5 minutes.
Add the kale once the mixture has reduced for a few minutes until wilted.
Scoop onto plates and sprinkle fresh parsley and salt to taste.
Adding 100% Grass Fed Bone Broth Powder to any stew or sauce is a sure fire way to boost the nutrient density of any meal. Pick up a bag today and experience the benefits risk free for 60 days.