Stuffed Peppers with Pepperoni Recipe
Stuffed peppers are a classic dish to whip up for a quick, veggie-loaded meal.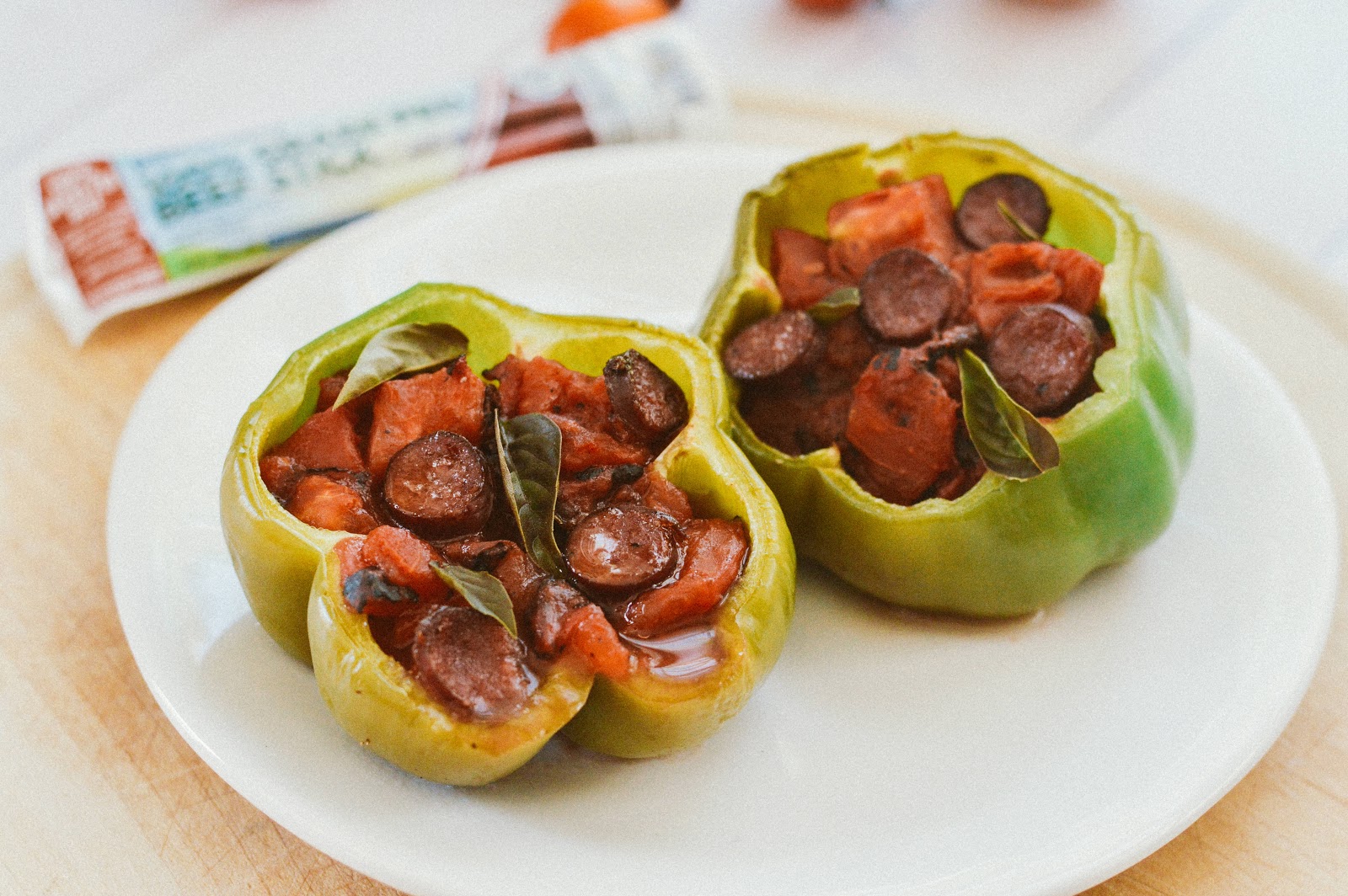 While most recipes incorporate rice into the pepper "stuffing," we keep it simple with fresh veggies while adding a smoky flavor kick with our 100% Grass Fed Beef Sticks.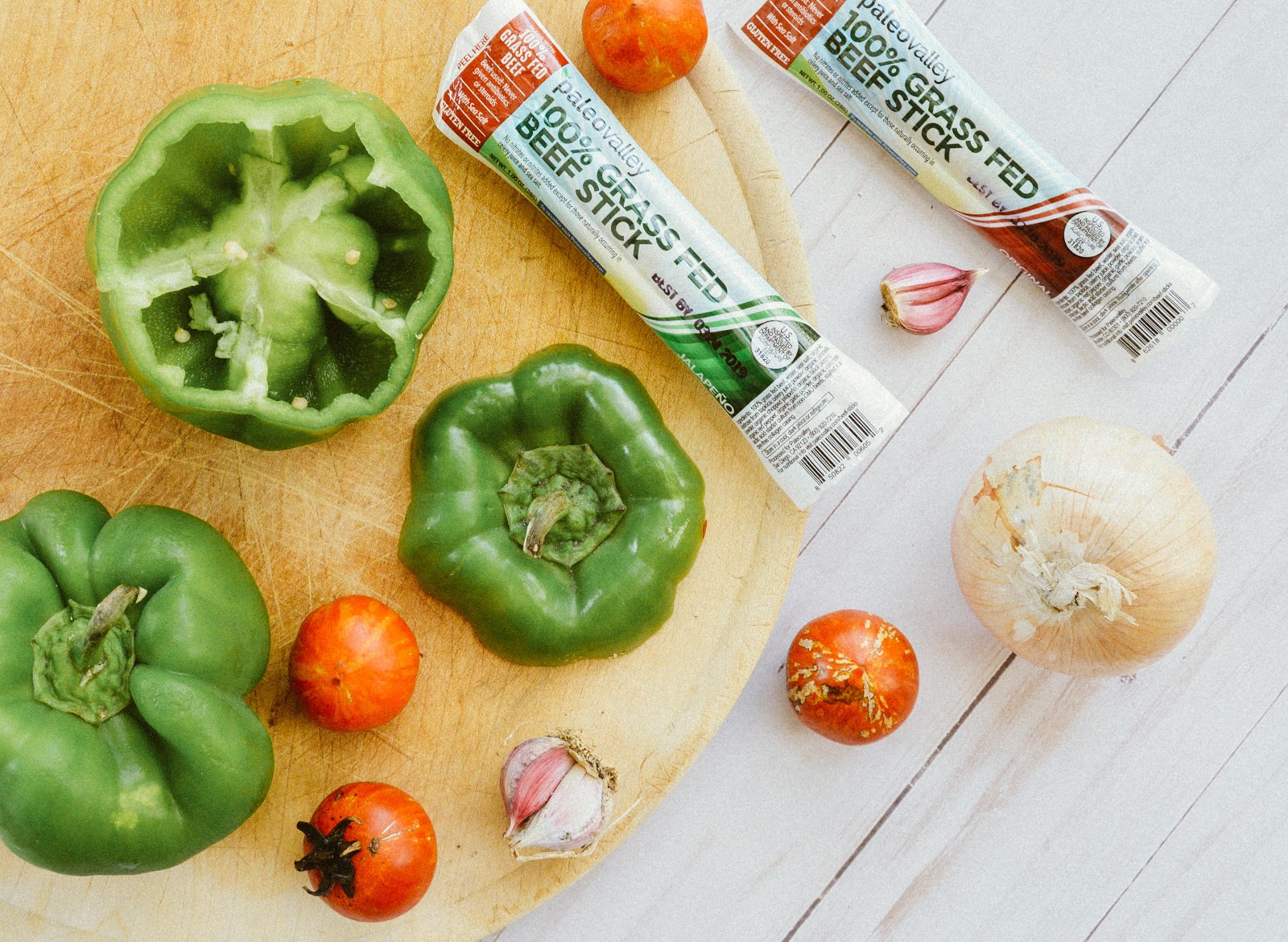 Here we double up on the tomatoes for a dose of anti-aging lycopene, vitamin C and vitamin A, as well as antioxidant-rich chili peppers and immune-boosting garlic.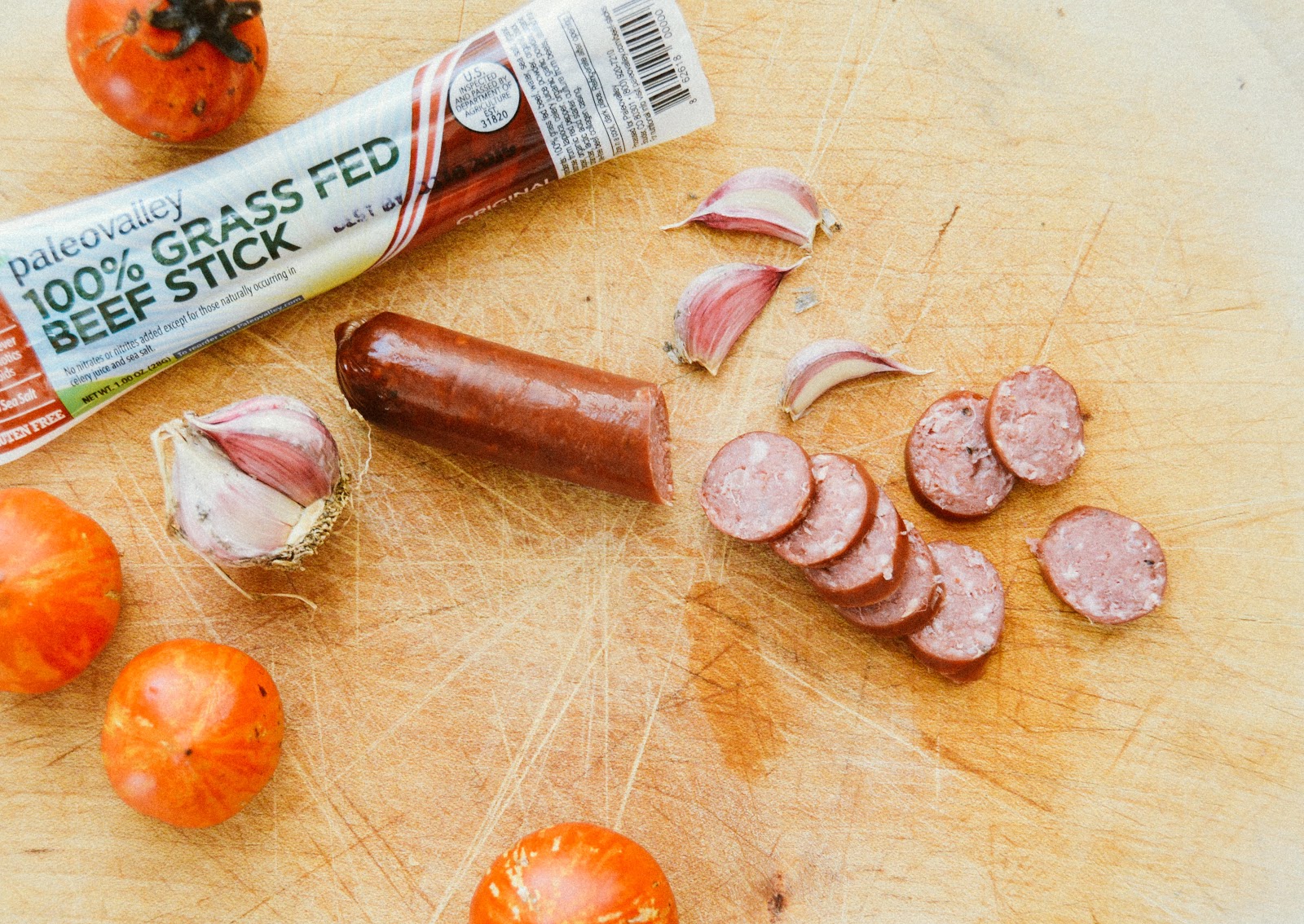 We then top and infuse the stuffing our 100% Grass Fed Beef Sticks, which are naturally fermented to contain beneficial gut bacteria to help improve digestion.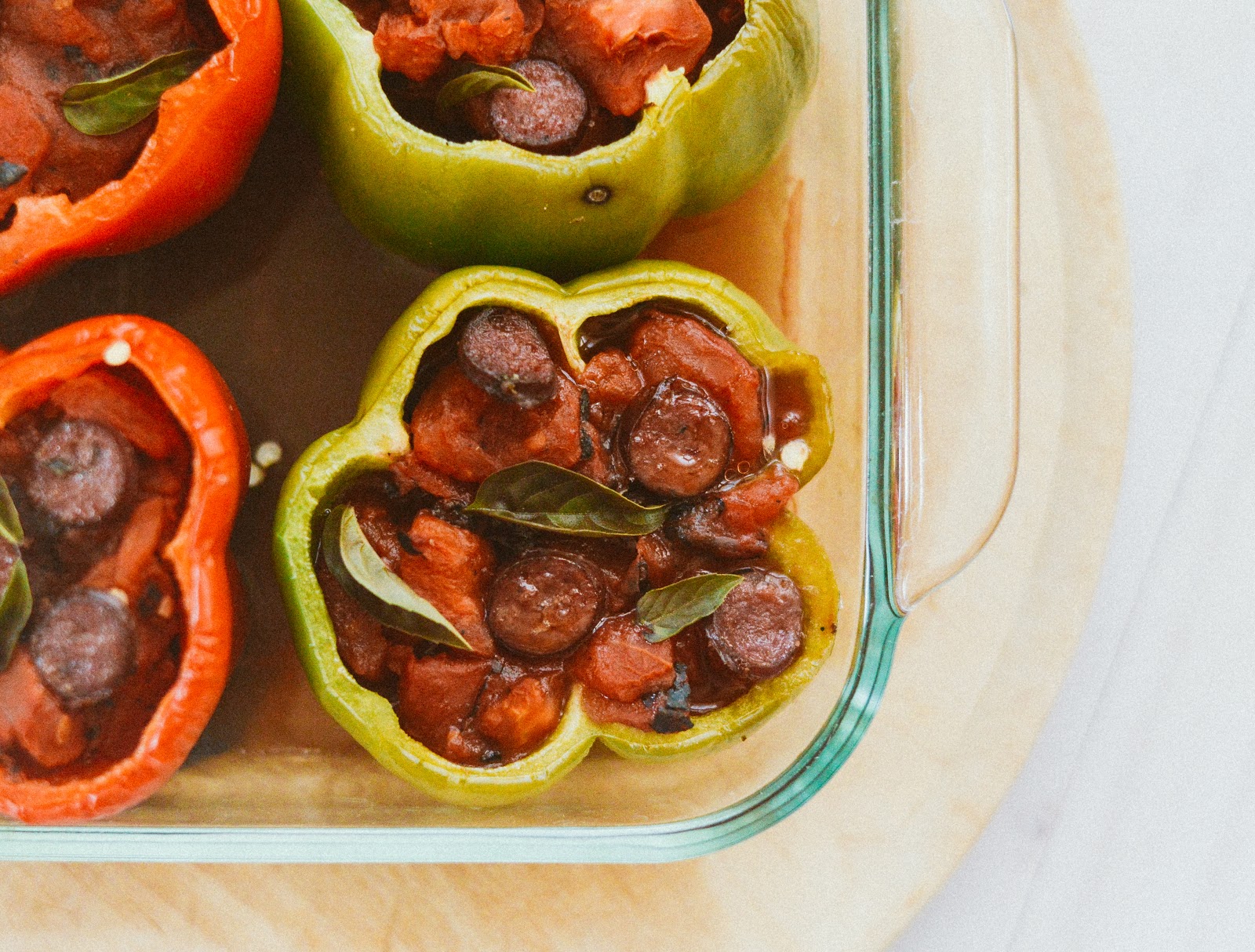 Try out this twist on a classic for a simple yet complexly-flavored dinner (or even as a side!).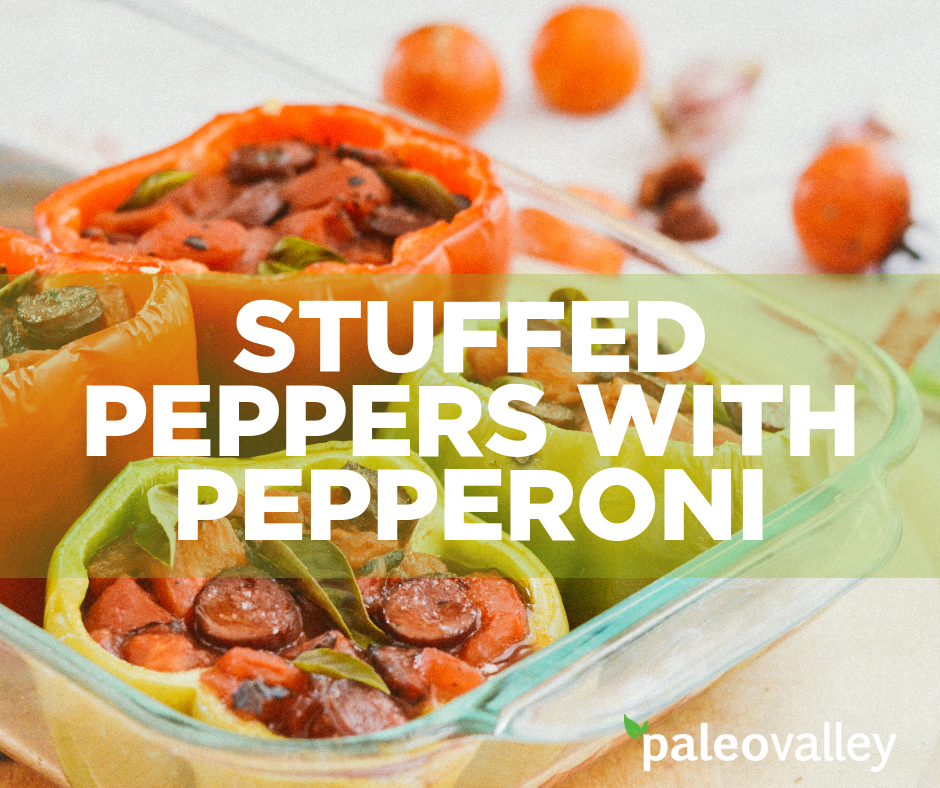 Stuffed Peppers with Pepperoni
Prep time: 10 minutes
Total time: 45 minutes
Serves: 2-4
Ingredients:
4 bell peppers, red or green
½ medium onion, chopped
1 clove of garlic, chopped
2 tbsp Italian seasoning
1 jar of fire-roasted tomatoes
1 jar of tomato sauce (basil or plain)
Fresh basil leaves
Pinch of chili flakes
Dash of olive oil
Sea Salt to taste (get a free bag of our favorite salt here)
Black Pepper to taste
Equipment:
Directions:
Preheat oven to 350º F
Cut tops off peppers and remove the seeds.
Chop and your onion and garlic cloves, and slice your Paleovalley beef sticks into thin slices.
In a saucepan, over medium heat, sauté onion and chopped garlic in olive oil for about 5 minutes until onions are tender.
Next add the fire roasted tomatoes, beef sticks, and can of tomato sauce to the same saucepan, and stir.
Add your seasonings, then parboil the pepper shells in a pan with a little water for 3-4 mins until slightly softened.
Now add your pepper shells to a glass baking dish.
Add salt and pepper to your tomato sauce to taste.
Spoon stuffing mixture into peppers.
Thinly slice another beef stick and top each pepper with the slices.
Bake 30-40 minutes at 350º F uncovered to heat through.
Remove from dish and serve.
Have enough 100% Grass Fed Beef Sticks for this recipe? If not, go here and save up to 30% on them now.
We used the Original and Jalapeño flavors for this recipe, but feel free to use your favorites including Pasture-Raised Turkey Sticks!