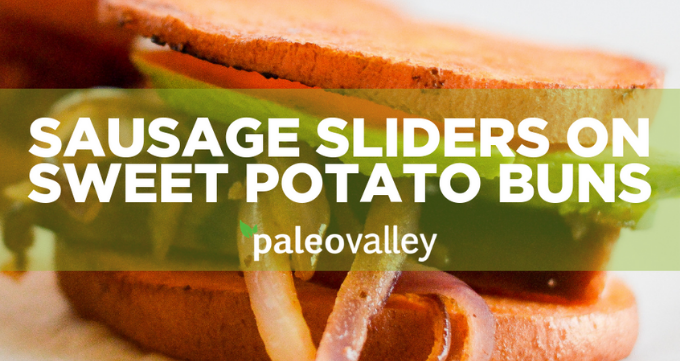 Sausage Sliders on Sweet Potato Buns Recipe
There are many gluten-free breads and buns available today, and while it's great to have options, many of these are still made with high-carb rice and other processed flours that offer very little in the way of nutrition.
And of course, there's always the option of baking your own almond or coconut flour breads, but this can often take some time and preparation.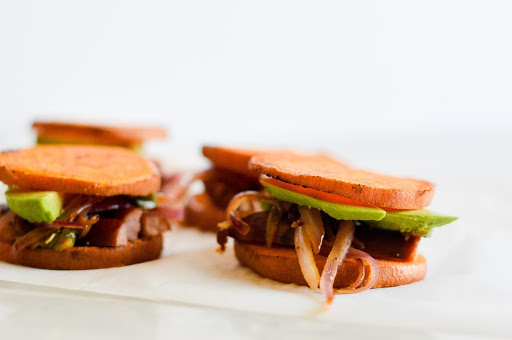 In this recipe, we take the guesswork out of crafting up a paleo "bun" in favor of using a simpler alternative: sweet potatoes.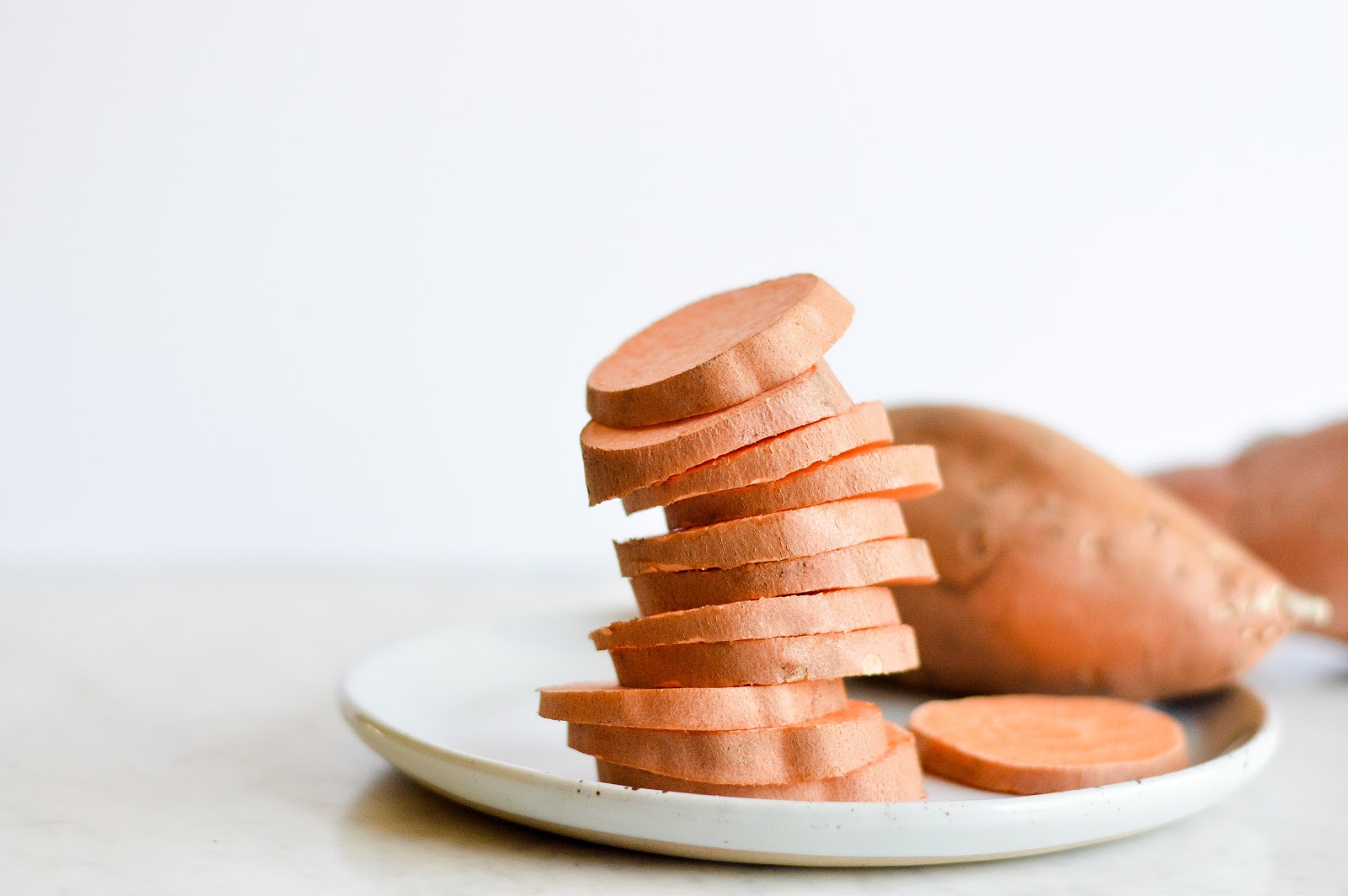 By slicing sweet potatoes into rounds, we can effectively create a sturdy "bun" to place all kinds of delicious ingredients between.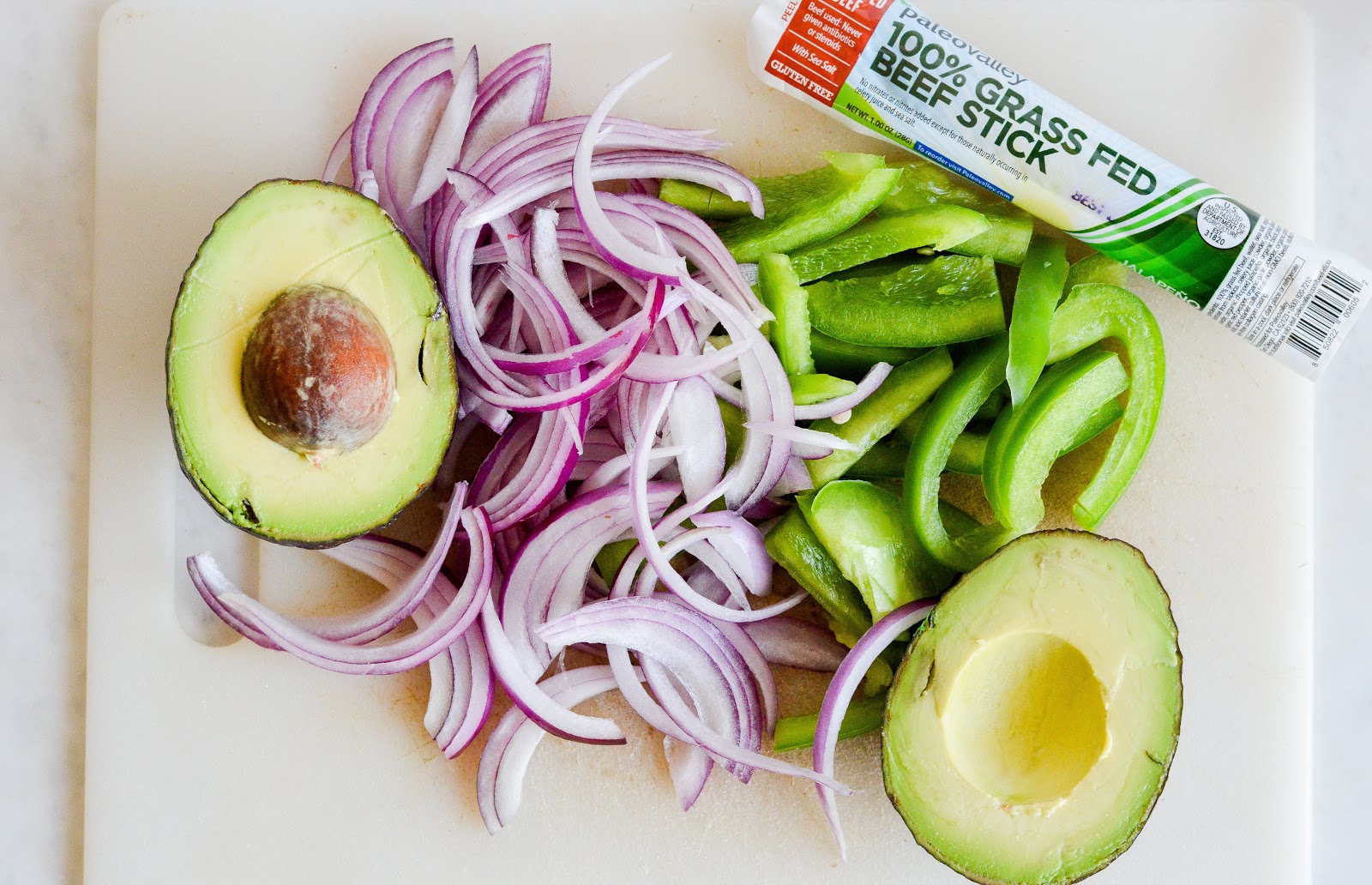 Because of their size, these sweet potato buns make the perfect base for sliders of any kind. For inspiration, we've whipped up a sausage variety infused with fragrant onions and creamy avocado.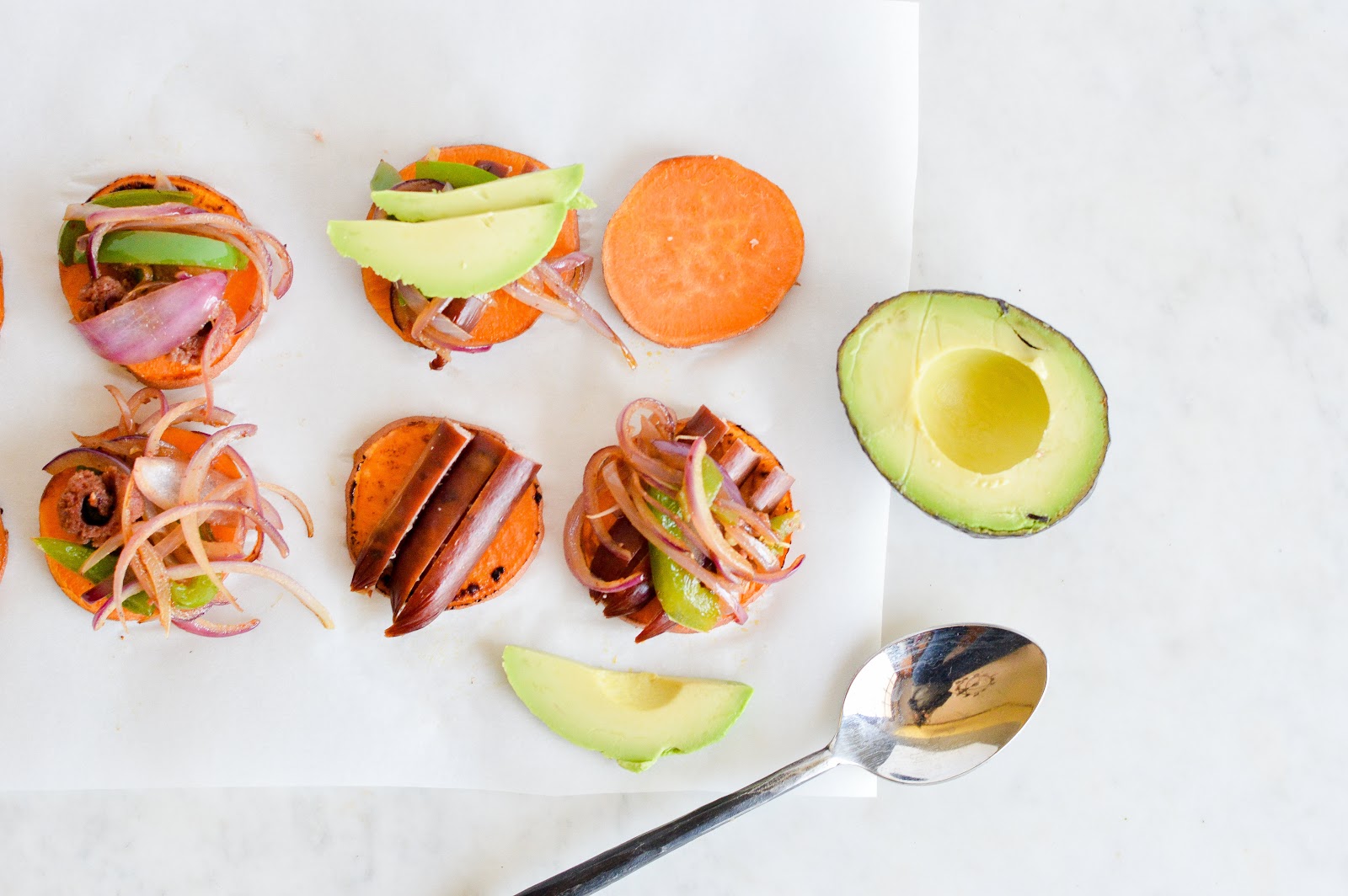 Have these babies ready to serve in under 30 minutes when you slice up a few of our 100% Grass Fed Beef Sticks. Top with your favorite sauce (we love a natural barbeque on these) and slide into an easy meal.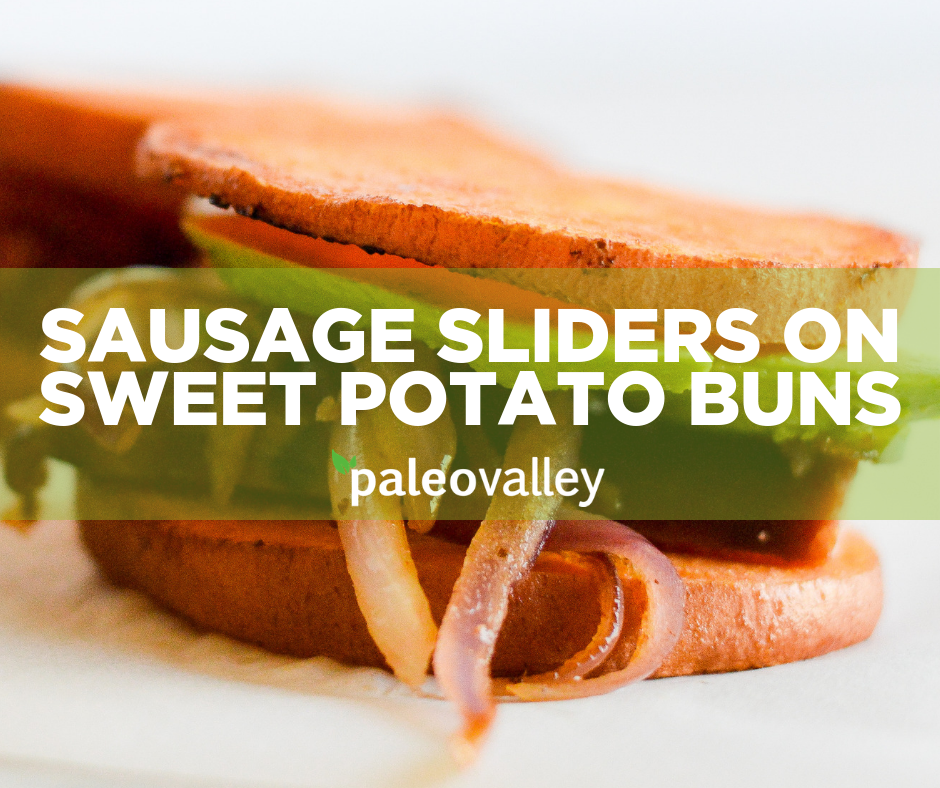 Sausage Sliders on Sweet Potato Buns
Prep time: 10 minutes
Total time: 25 minutes
Serves: 4-6 sliders
Ingredients
4 Paleovalley 100% Grass Fed Beef Sticks, sliced in half vertically
2 large sweet potatoes
1 Tbsp coconut oil
½ thinly sliced red onion
1 thinly sliced green or red bell pepper
1-2 avocados (depending on how much you want as a topping)
2 tsp chili powder
½ tsp cinnamon
Salt and pepper to taste
Optional: barbeque or other sauce for topping
Equipment
Directions
Slice your sweet potato into ¼ to ½ inch thick rounds (use mostly the middle of the sweet potatoes, as they are the "widest" area to be used for "buns").
Heat a skillet to medium heat, adding ½ Tbsp coconut oil.
Add the sweet potatoes and cook for 4 minutes on each side. Remove and set aside.
Add your onions, peppers, chili powder, cinnamon, and salt and pepper to the skillet, along with the other ½ Tbsp coconut oil.
Saute until the onions and peppers are soft and brown, about 5-8 minutes.
While those are cooking, add your sliced beef sticks to a separate skillet over low heat, face down. This will gently warm them.
Once warm and the onions and peppers are cooked, place 3-4 sausages on a bottom sweet potato bun, then top with onions and peppers.
Slice your avocado, then add to the sausage "pile."
Add barbeque sauce if you desire, then top each slider with another bun.
Voila - bunless sliders! Serve immediately.
While you can use regular sausage for this recipe, Paleovalley Beef Sticks make the perfect "shortcut" - they're pre-cooked and already infused with a natural smoky flavor.