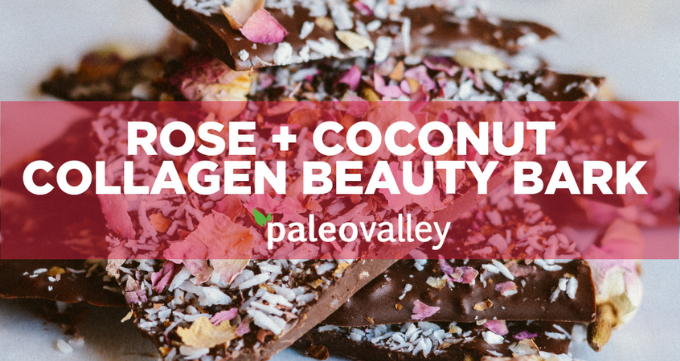 Rose + Coconut Collagen Beauty Bark Recipe
To ring in the New Year, we're bringing you an anti-aging, beautifying twist on a classic.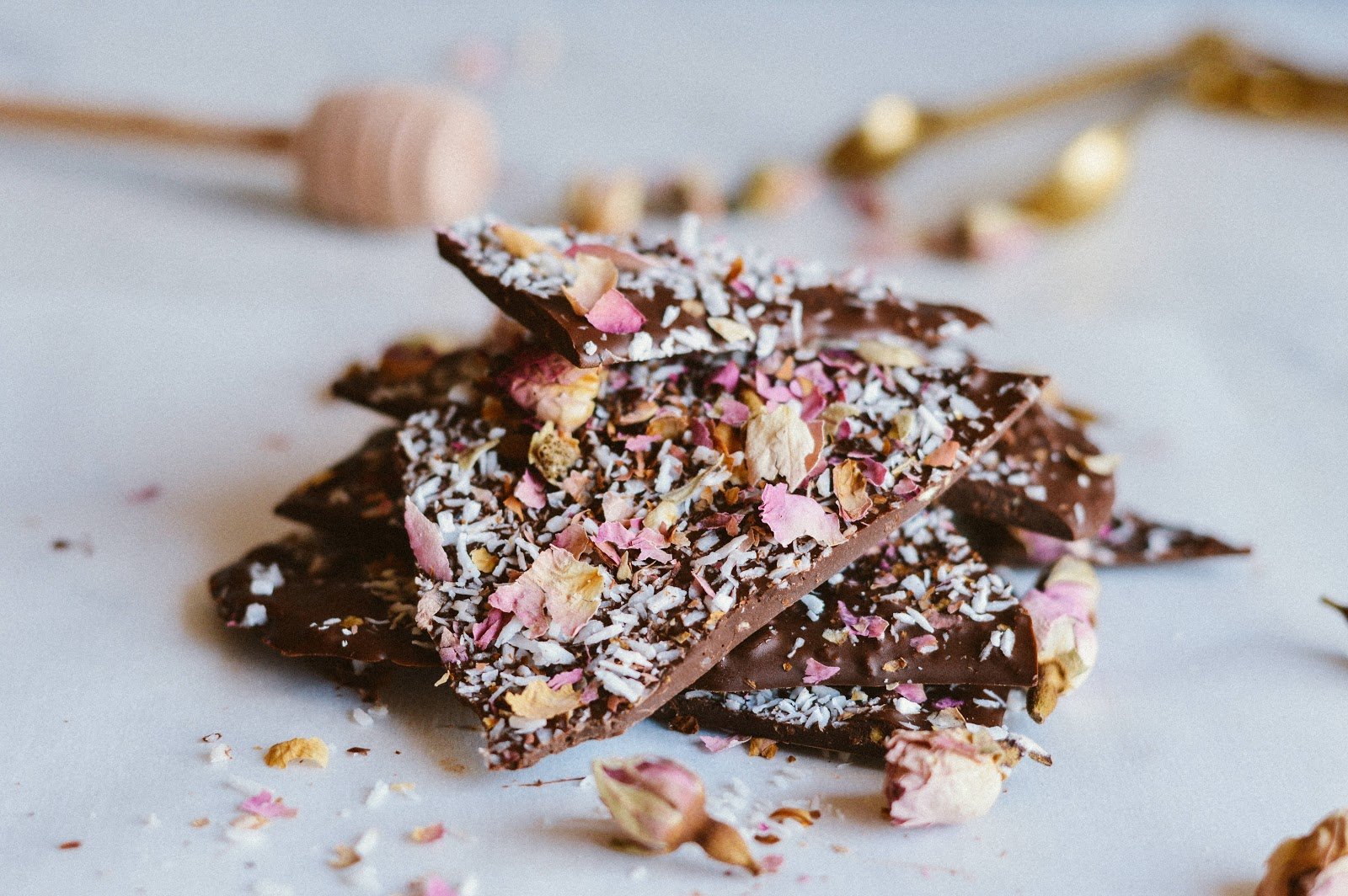 This chocolate bark is infused with our 100% Grass Fed Bone Broth Protein, which is rich in bioavailable collagen.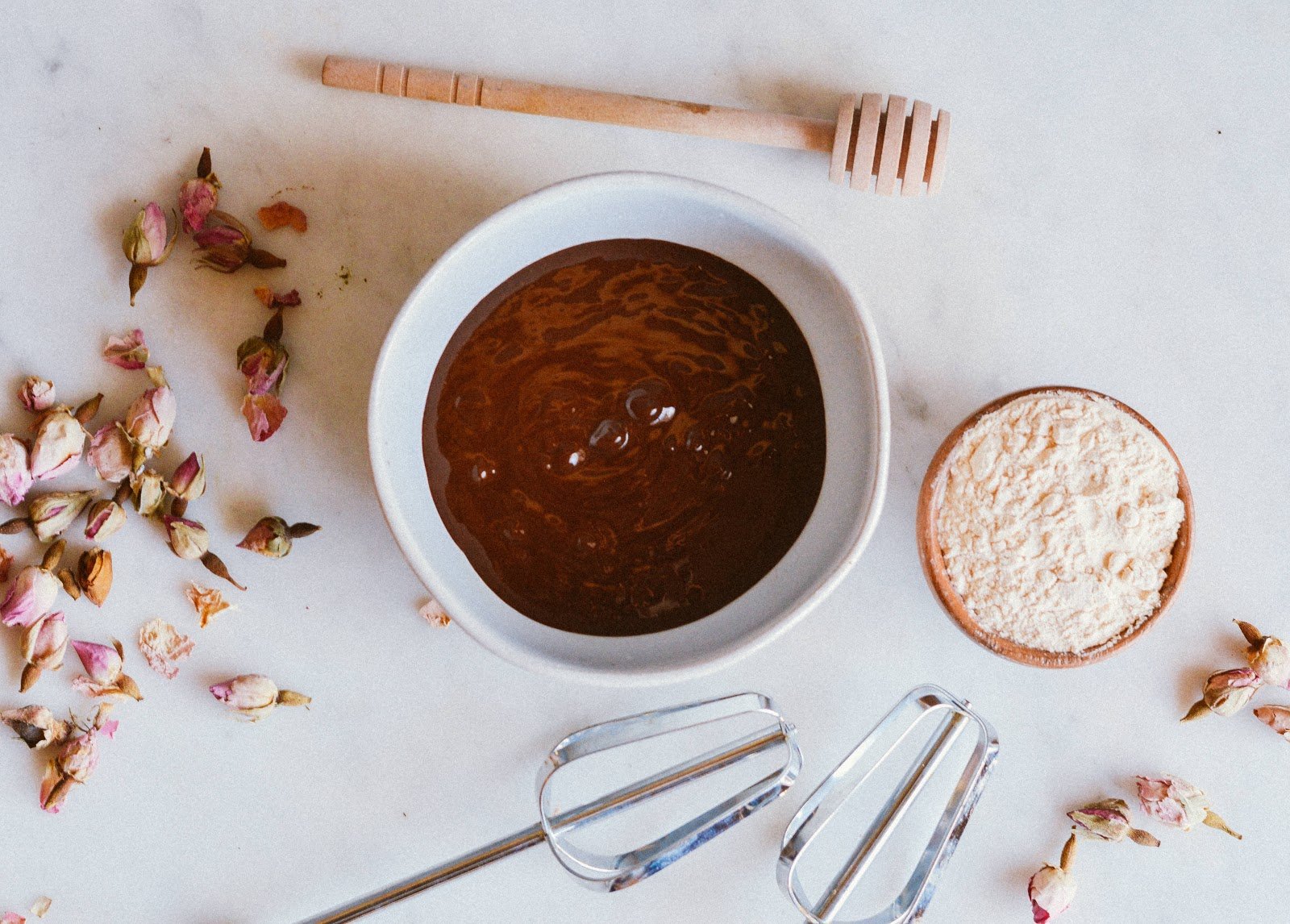 Collagen has been shown in several studies to help delay signs of aging like wrinkles and sagging skin, increase skin hydration (hello, glow) as well as improve joint health.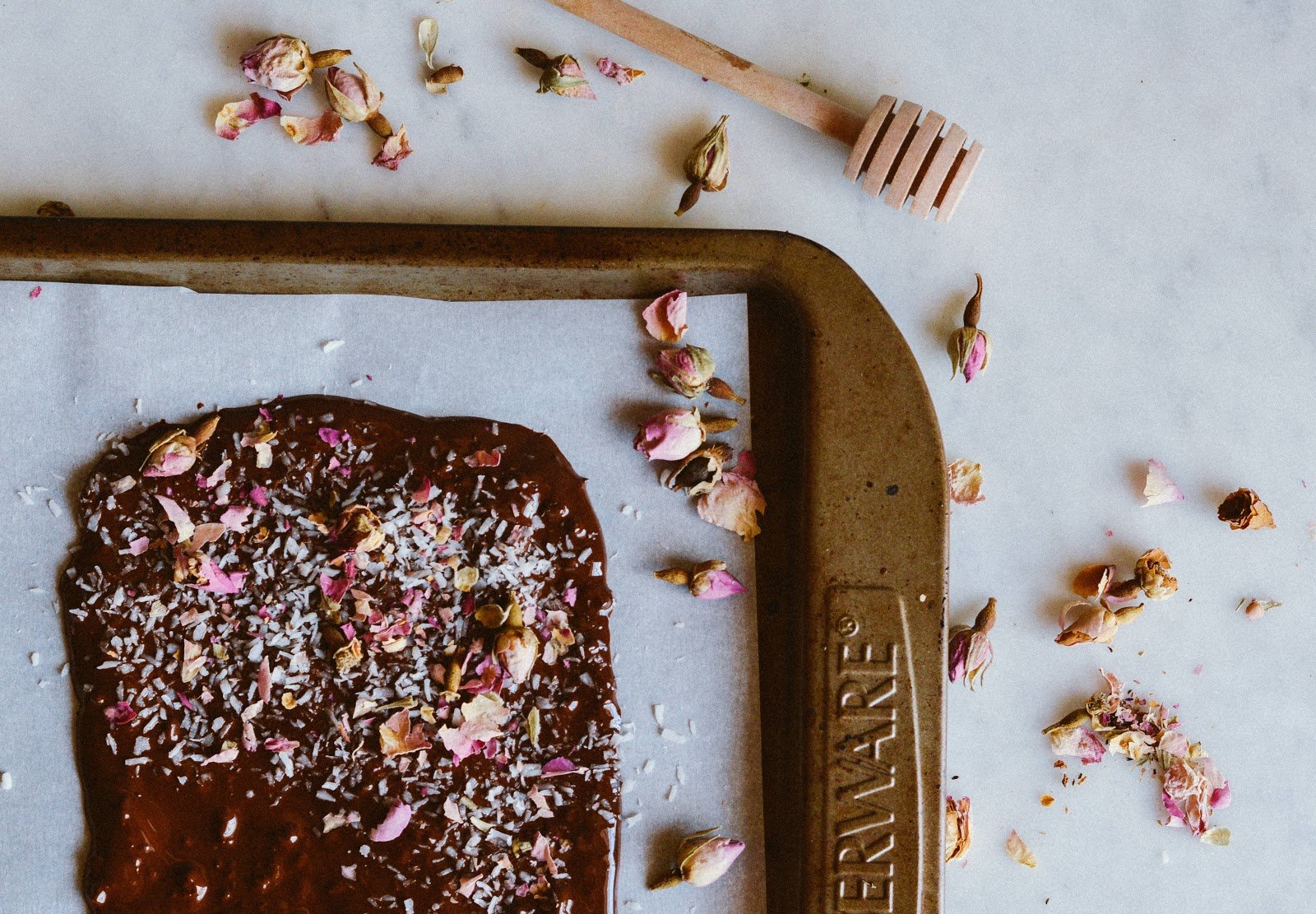 To top this chocolate off, we've added rose petals and shredded coconut that not only add a unique, floral taste profile, but also make this bark eye-catching for your next celebration.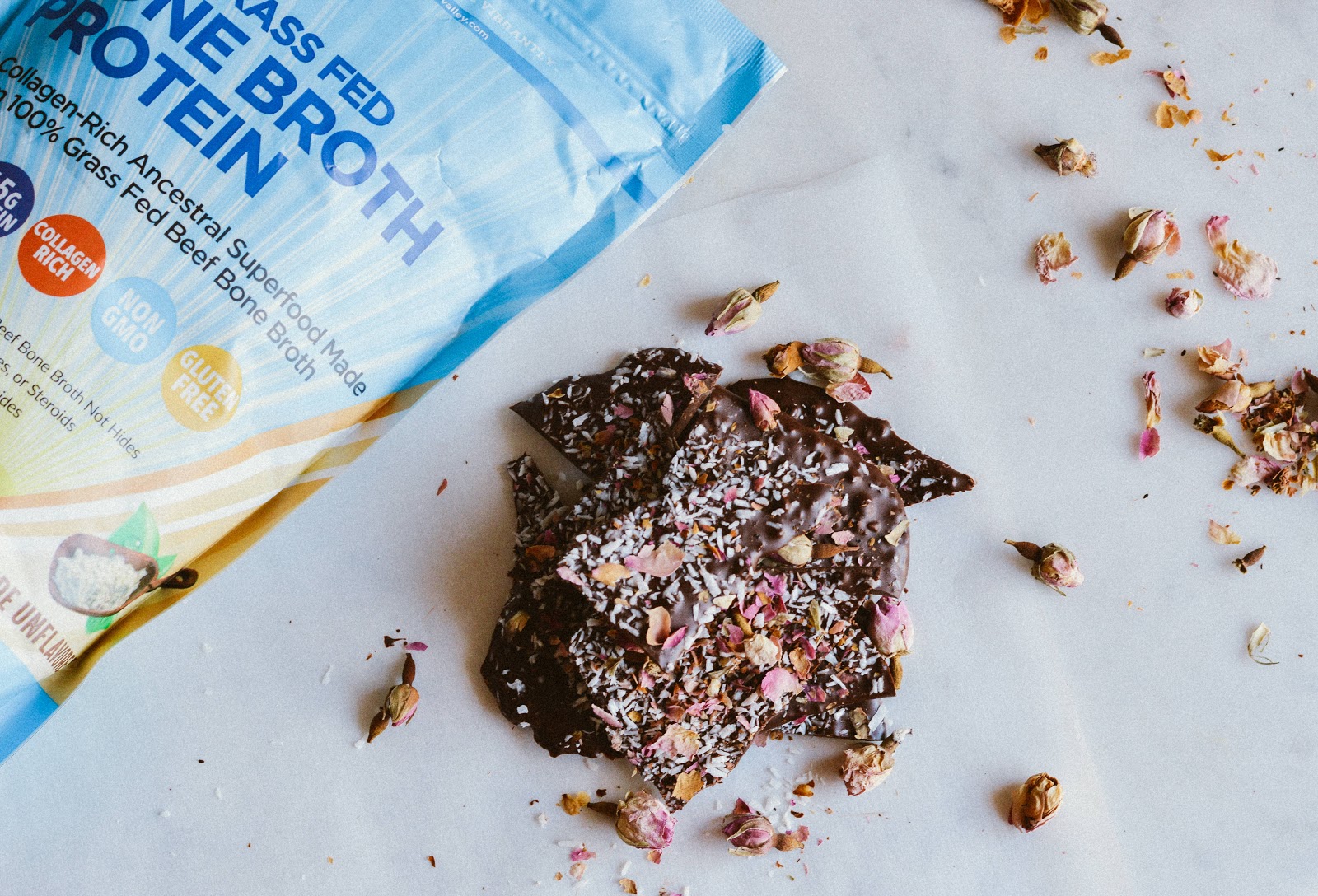 Bonus: it takes less than an hour to whip up this delicious anti-aging treat!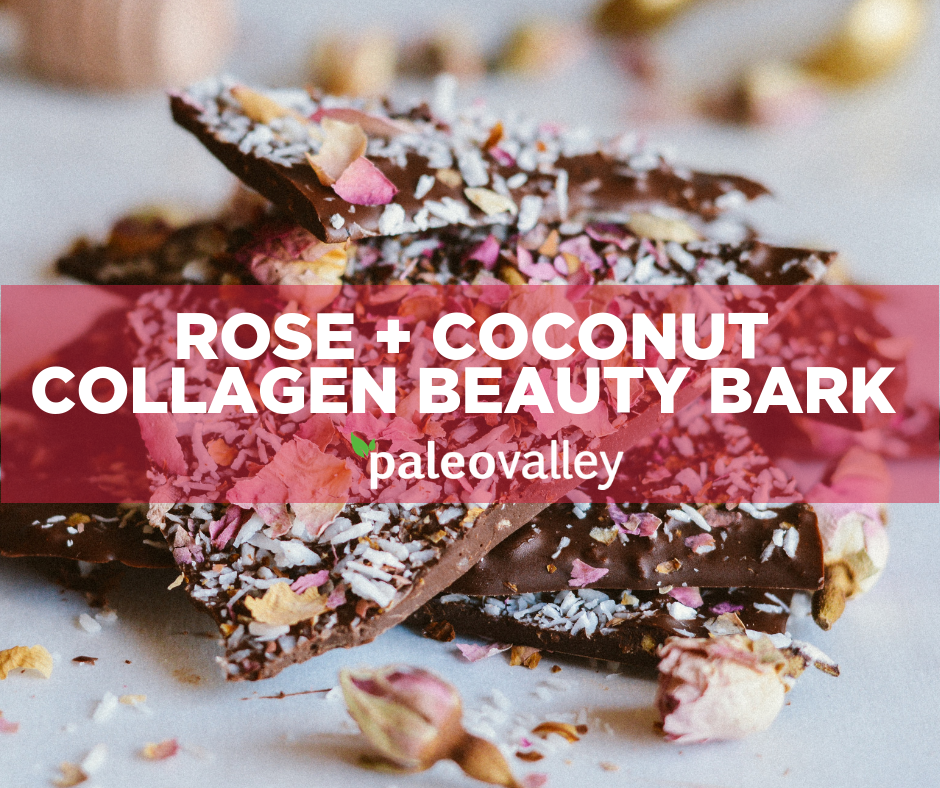 Rose + Coconut Collagen Beauty Bark
Prep time: 10 minutes
Total time: 40 minutes
Serves: Varies (can double or triple)
Ingredients:
5 Tbsp coconut oil
4 Tbsp cacao powder
2-3 Tbsp maple syrup or raw honey
1 Tbsp cacao nibs
Edible rose petals and shredded coconut for topping
Equipment:
Parchment lined pan
Double boiler or small pot for chocolate
Whisk or electric beater
Bowl for whisking
Directions:
Melt coconut oil in double boiler or pot. Add cacao powder and stir until a sauce forms.
Stir in maple syrup or raw honey.
Remove from heat and add chocolate to a bowl. Add ½ scoop of bone broth protein and whisk either by hand (this may take a bit of elbow grease!) or with an electric beater until smooth. If you find the chocolate is too thick (doesn't pour very well), try adding a Tbsp of almond milk. Sometimes the texture will vary depending on the brand of cacao powder.
Pour the chocolate on a parchment-lined baking sheet and top with edible rose petals and shredded coconut.
Place in the freezer for 30 minutes to harden, then remove and break into chunks.
Paleovalley Bone Broth Protein is an easy way to increase the nutrient-density of any recipe! Turn everything from smoothies to baked goods into anti-aging, gut-healing superfoods with just one flavor-free scoop.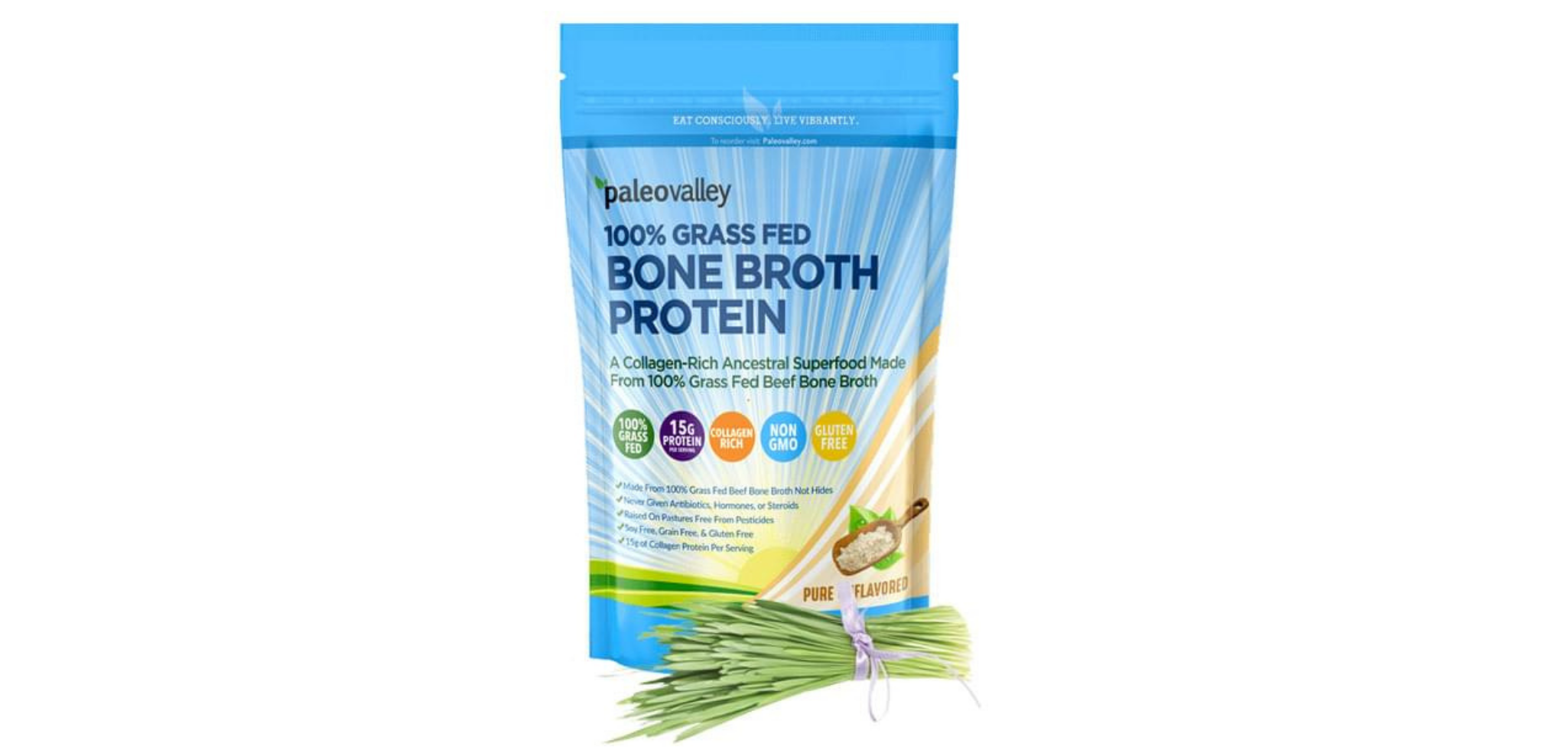 >>> Try Grass Fed Bone Broth Protein Powder 100% Risk-Free + Get up to 20% OFF Today!