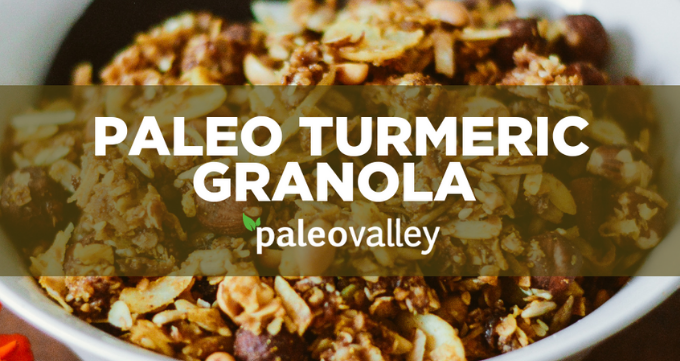 Paleo Turmeric Granola Recipe
It can be easy to miss the pre-paleo days of reaching for cereal or granola for a quick breakfast or snack. It was light, slightly sweet, and had a satisfying crunch that is hard to beat.
Well, we think we've gotten pretty close to granola that tastes like your favorite … but also has superfood benefits.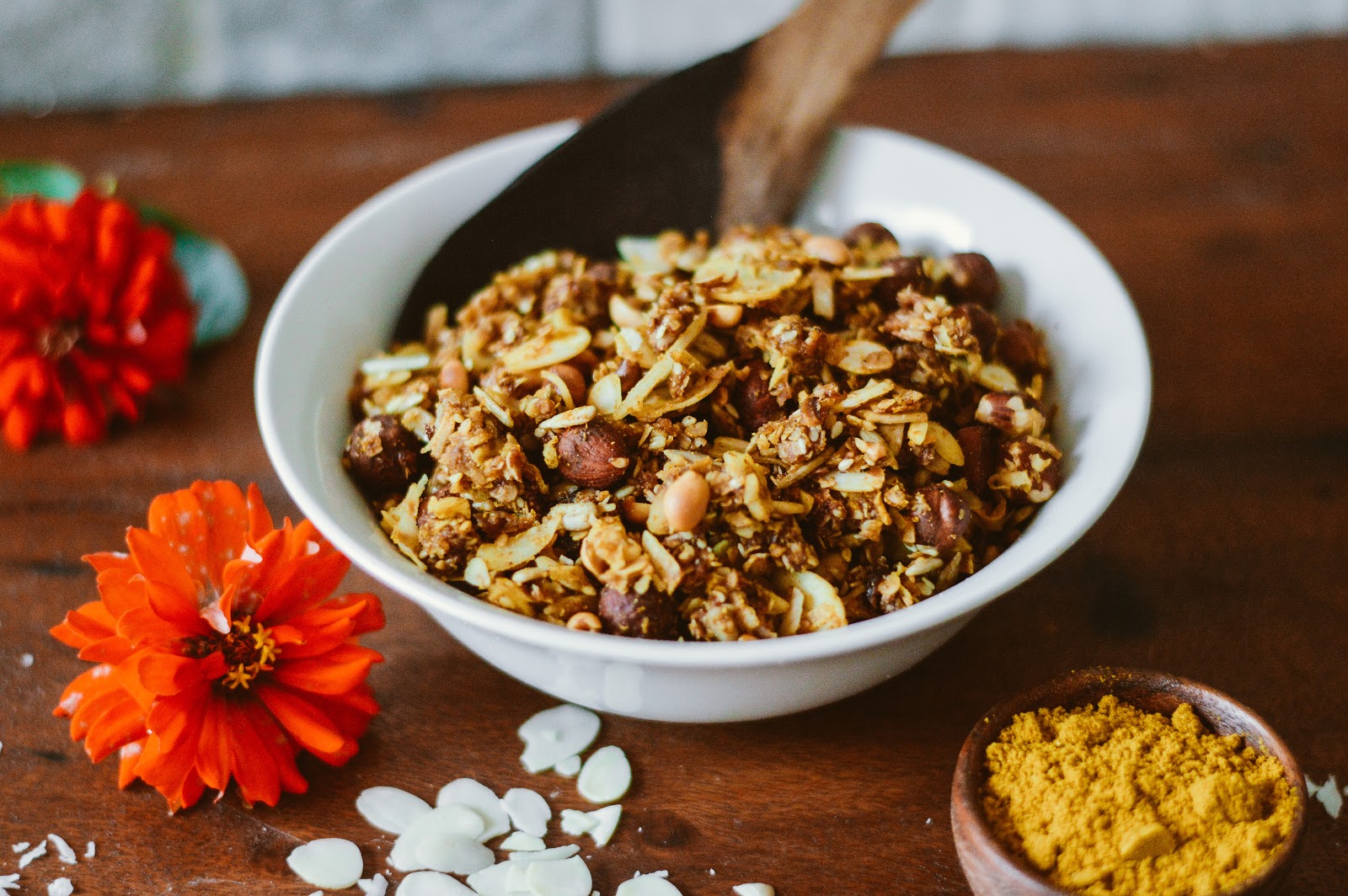 This paleo granola contains no oats, minimal natural sugar, and is loaded with one of the most medicinal spices on earth: turmeric.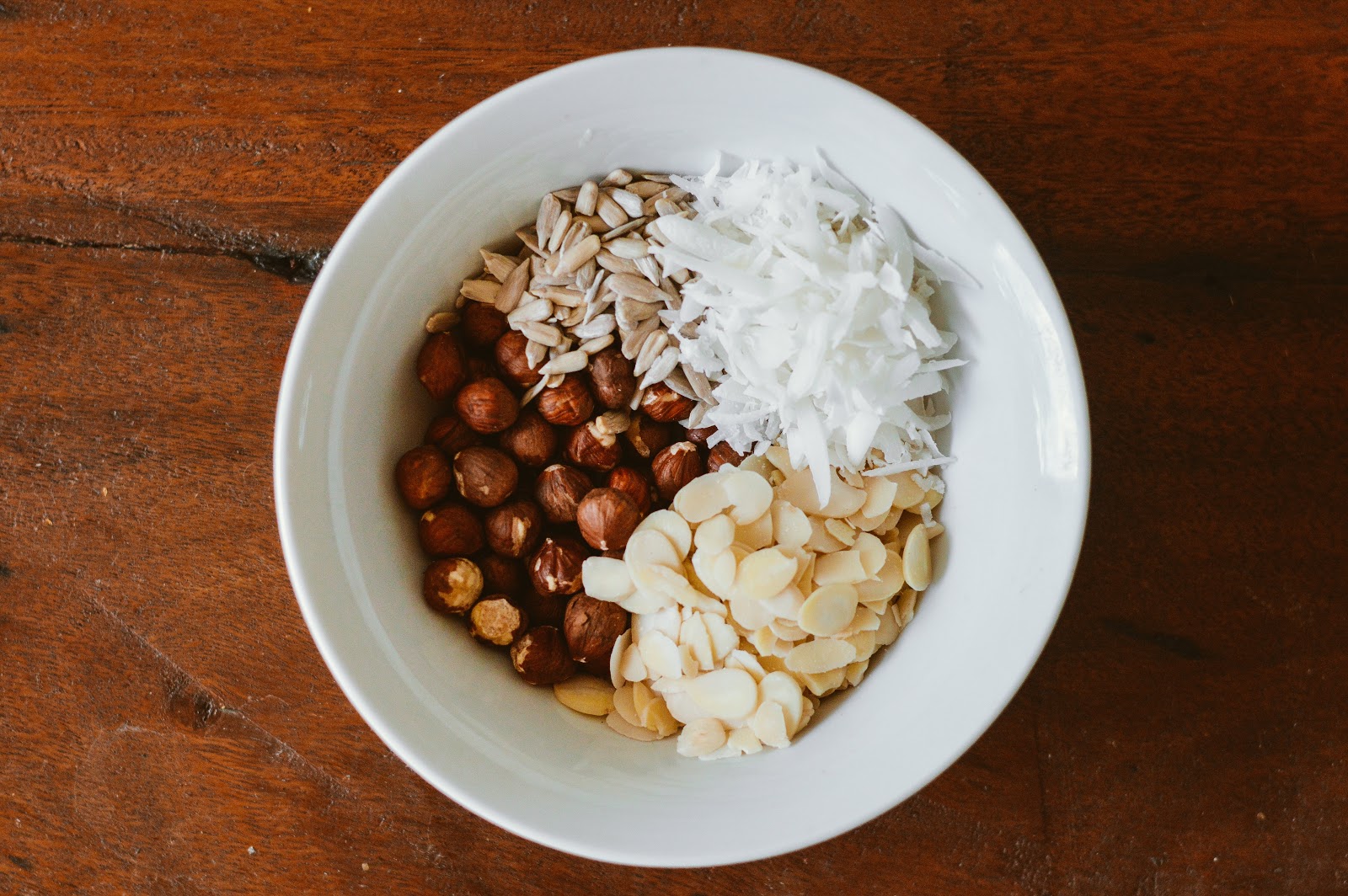 Turmeric is well-known for its anti-inflammatory benefits, where it has shown in studies to be just as effective as some prescription anti-inflammatories. [*]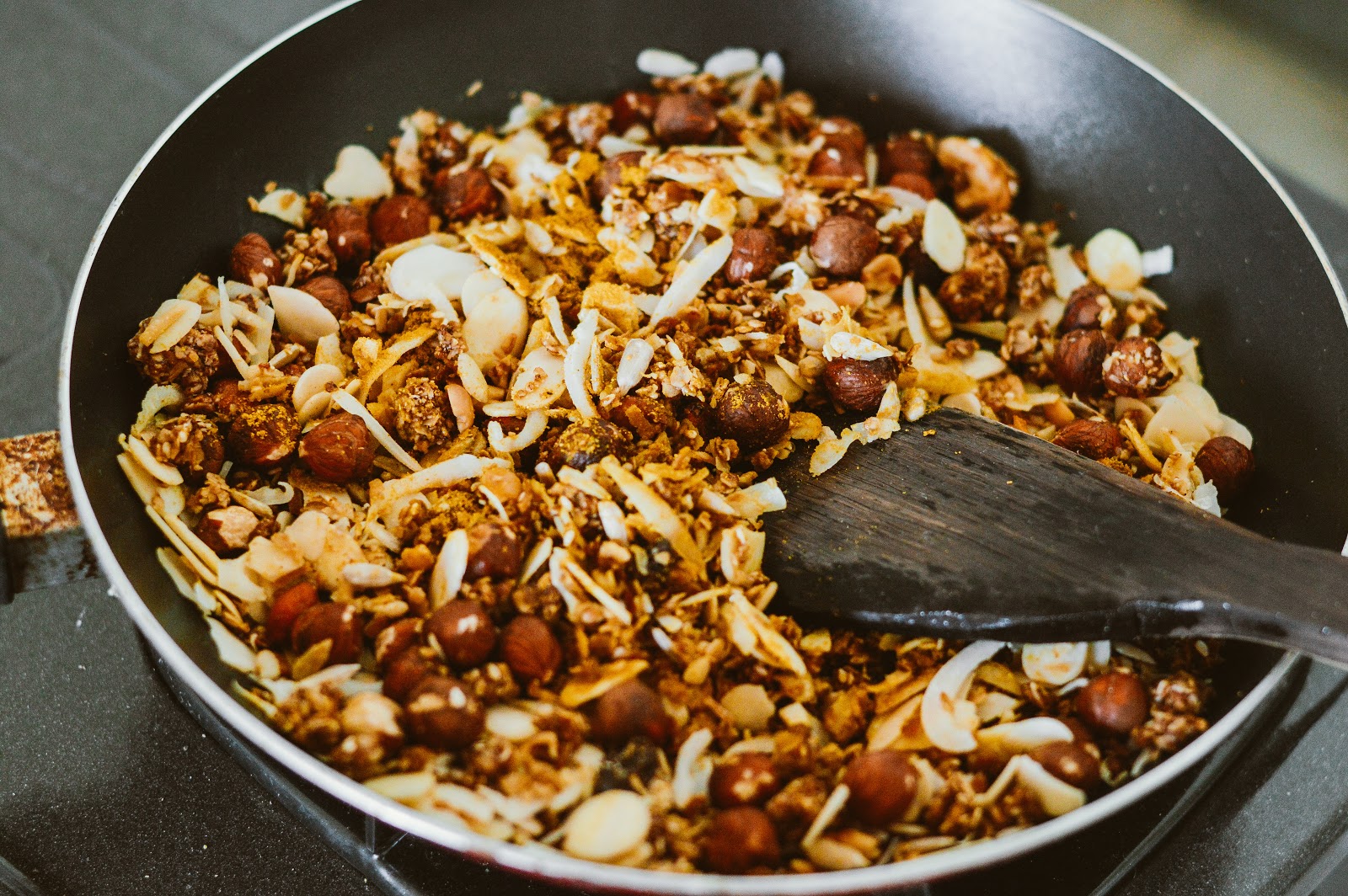 Turmeric has also been shown to dramatically boost antioxidant activity in your body, which can help prevent aging and disease, as well as help boost brain function. [*][*]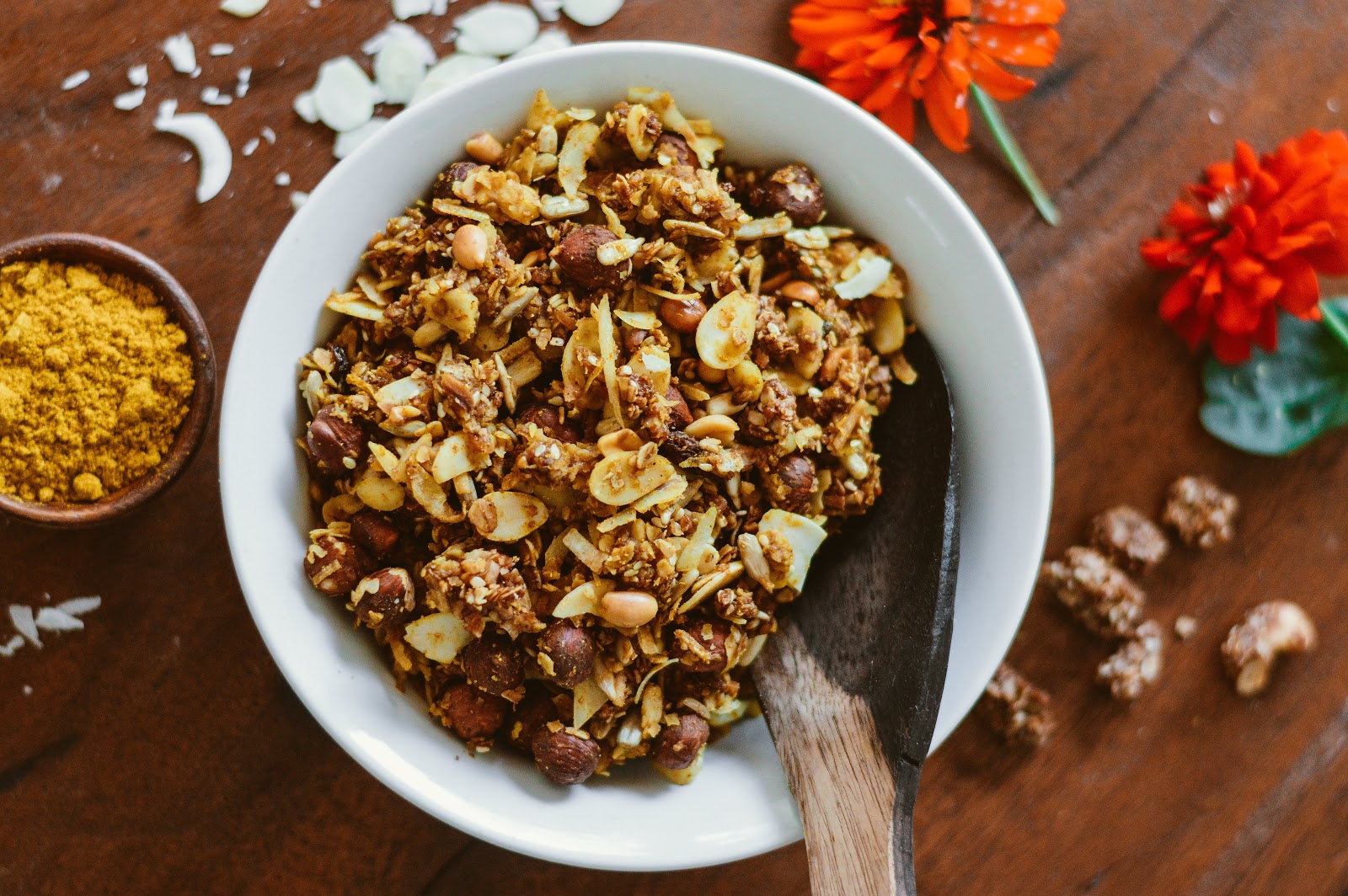 In this recipe, you get a dose of turmeric's powerful benefits, alongside a blend of cinnamon, hearty nuts, crunchy chia seeds, and a dash of sweet maple syrup.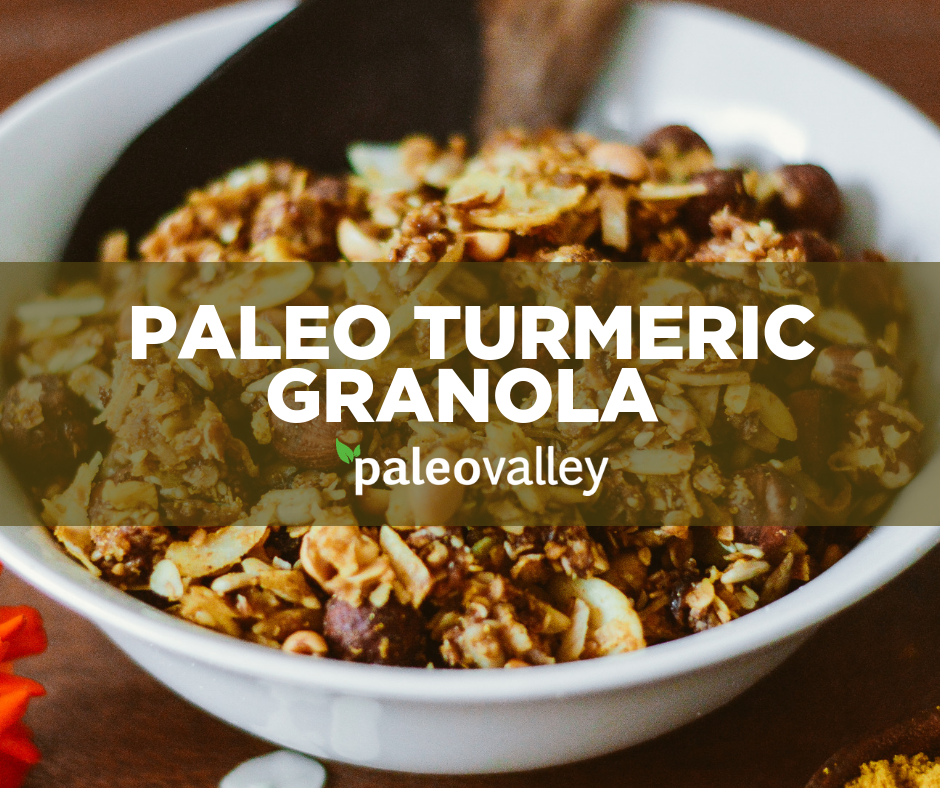 Paleo Turmeric Granola
Prep time: 5 minutes
Total time: 15 minutes
Serves: 3-4 cups
Ingredients:
2 cups unsweetened coconut flakes
1 Tablespoon coconut oil
¼ cup sunflower seeds
¼ cup pumpkin seeds
2 Tablespoons chia seeds
2 Tablespoons sesame seeds
½ cup hazelnuts
½ cup cashews
1 teaspoon ground turmeric
1 teaspoon ground cinnamon
1 teaspoon pure organic vanilla extract
3 Tablespoons maple syrup
Equipment:
Skillet
Large mixing bowl
Directions:
In a mixing bowl, combine the coconut, seeds, nuts, cinnamon, and turmeric.
Heat the coconut oil on medium-low heat in a skillet, then add the nut and seed mixture.
Stirring the mixture consistently for 5 minutes until the granola is toasted.
Add in the vanilla extract and maple and cook for another 3-4 minutes, or until the granola turns golden brown and fragrant.
When finished, remove from heat and transfer to a large plate or baking sheet to cool completely.
Store in an airtight container for 2-3 weeks, and nibble as you please!
Turmeric is well known for its status as a superfood. It remains one of the top natural remedies to help fight inflammation, improve brain function, and protect your cells from the effects of aging. Luckily, even if you don't have time to cook with it every day, you can still get all the benefits with Paleovalley Turmeric Complex! Learn more HERE!