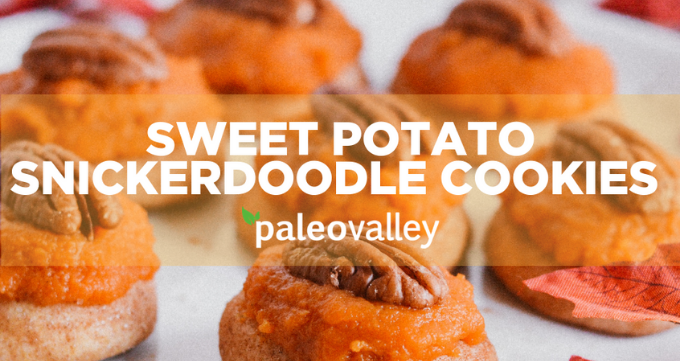 Paleo Sweet Potato Snickerdoodle Cookies Recipe
Christmas time equals cookie time, at least for many of us who have little ones (and Santa) to feed this time of year.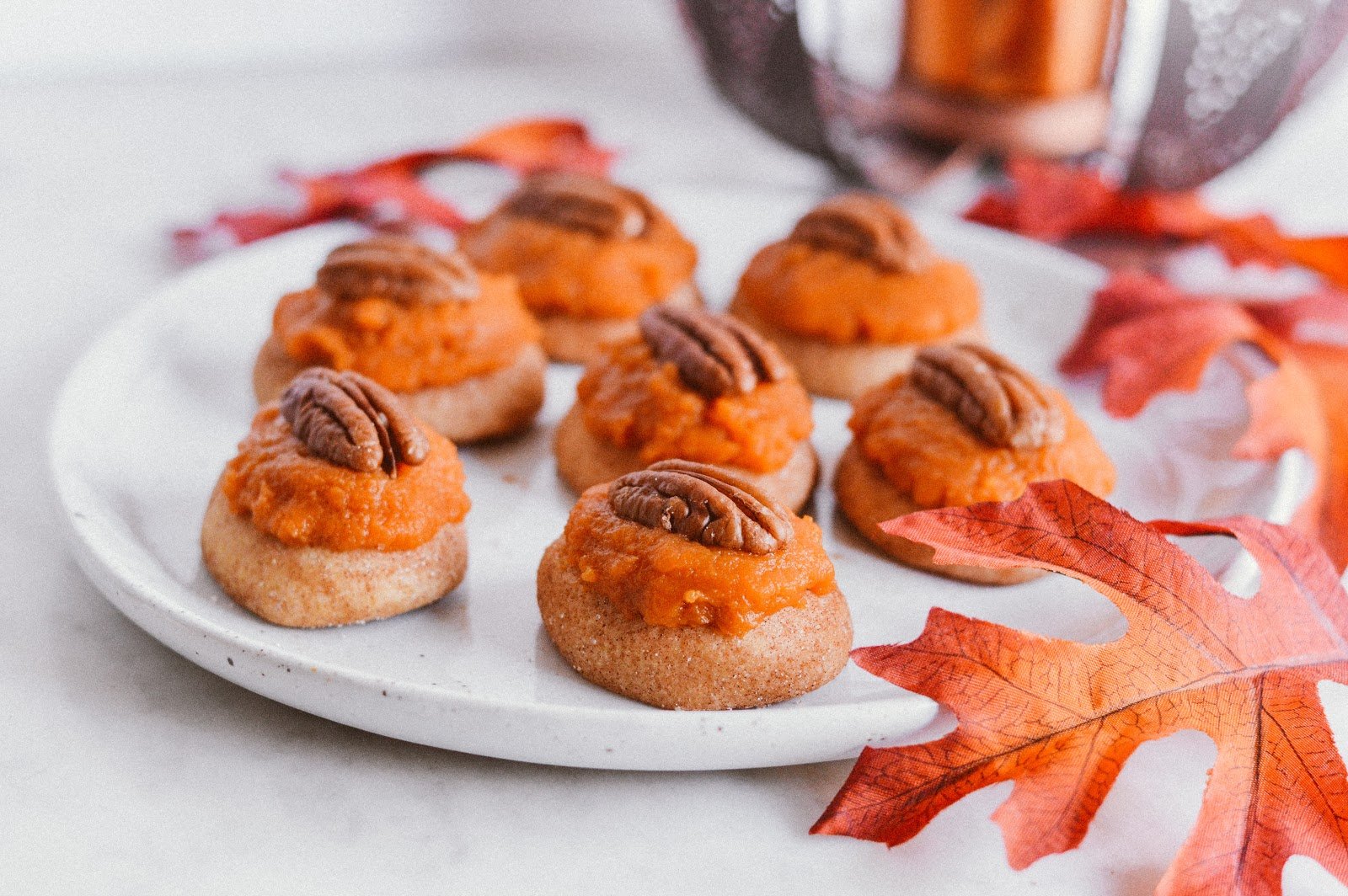 This classic snickerdoodle cookie lets everyone join in on the cookie festivities, while also avoiding gluten and excess sugar. As a bonus, they're infused with anti-aging and gut supporting collagen Bone Broth Protein, and topped with vitamin-rich and filling sweet potato-maple puree.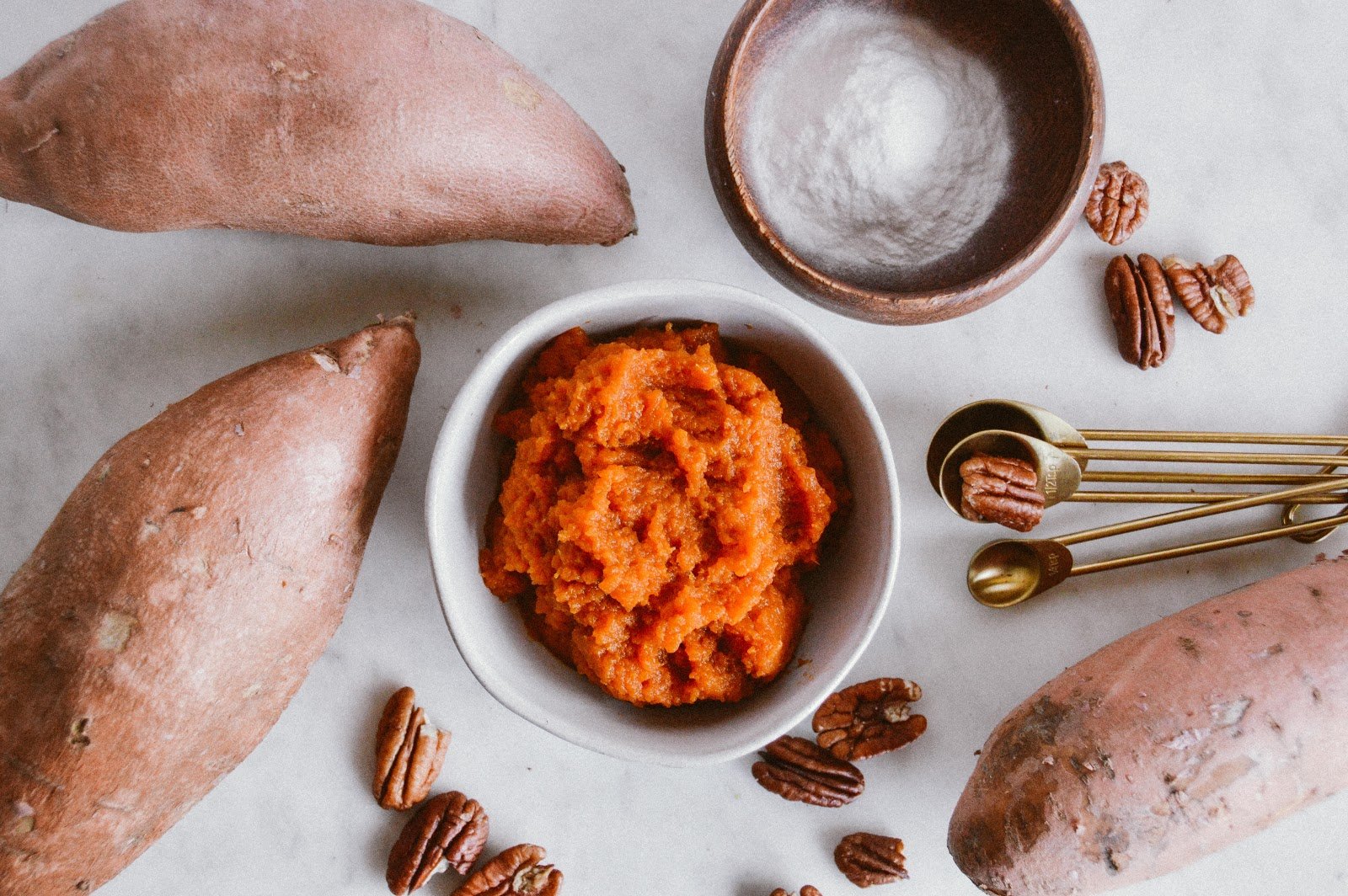 Studies show collagen is also great for reducing inflammation and keeping your skin moisturized and supple. Combining this with high levels of vitamin A found in sweet potatoes, you can combat dry winter skin and cultivate an inner glow.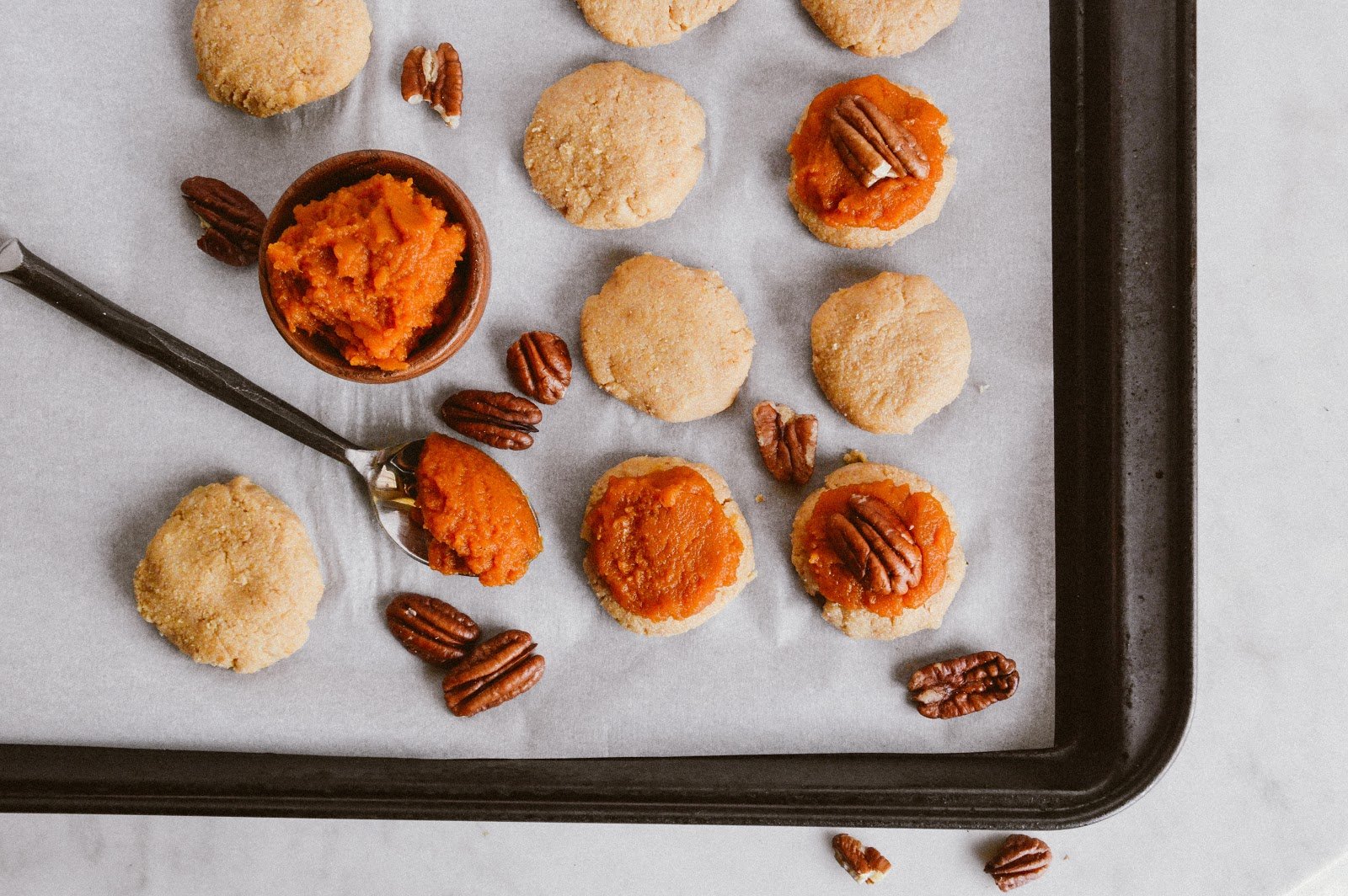 Of course, we can't forget the fact that these cookies are sweetened with only natural sugars, and contain an abundance of healthy fats to keep you from indulging in other not-so-healthy holiday treats.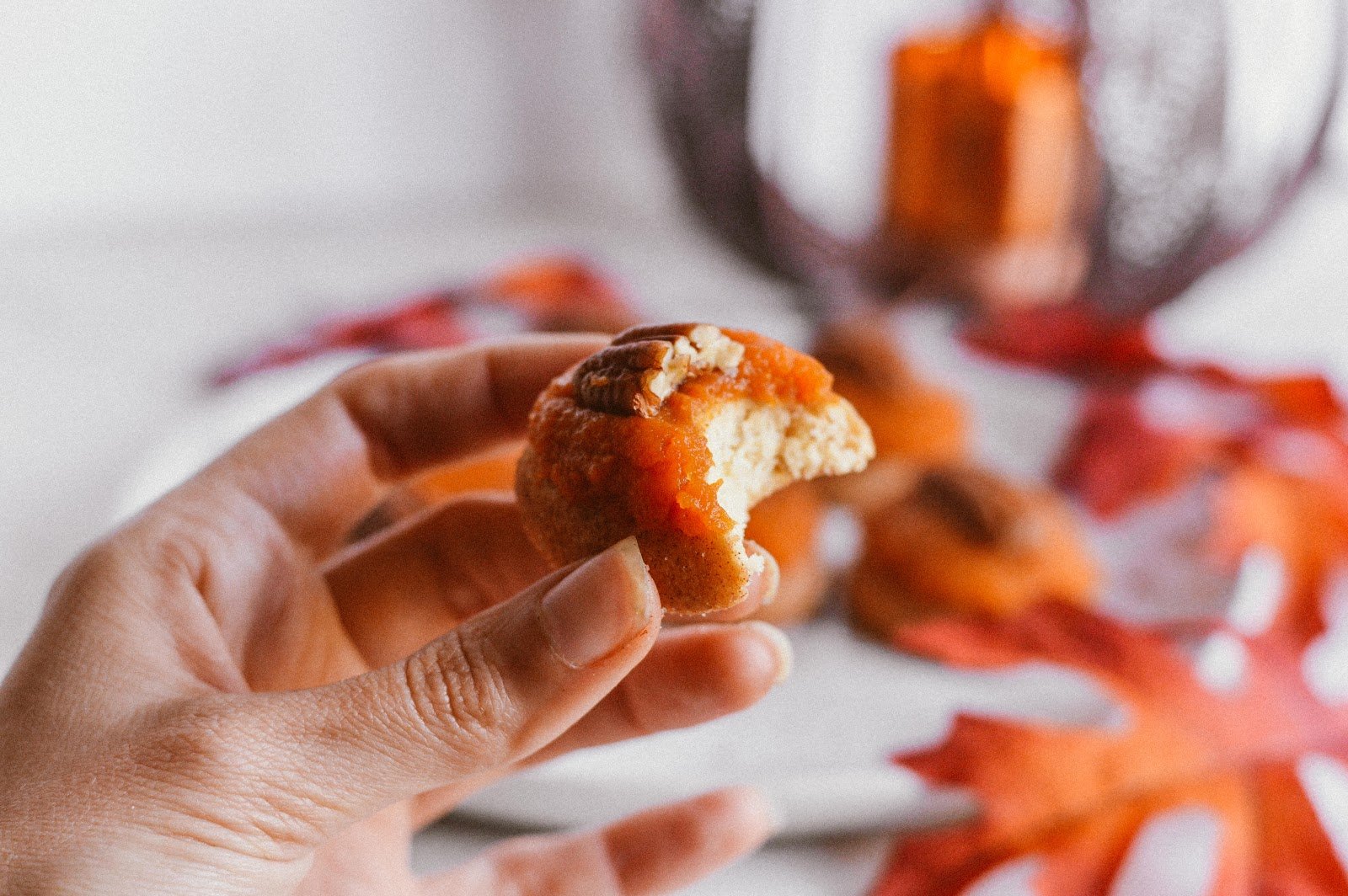 Whip up these snickerdoodles for a pretty post-dinner treat, or even keep them handy as a filling and convenient breakfast cookie.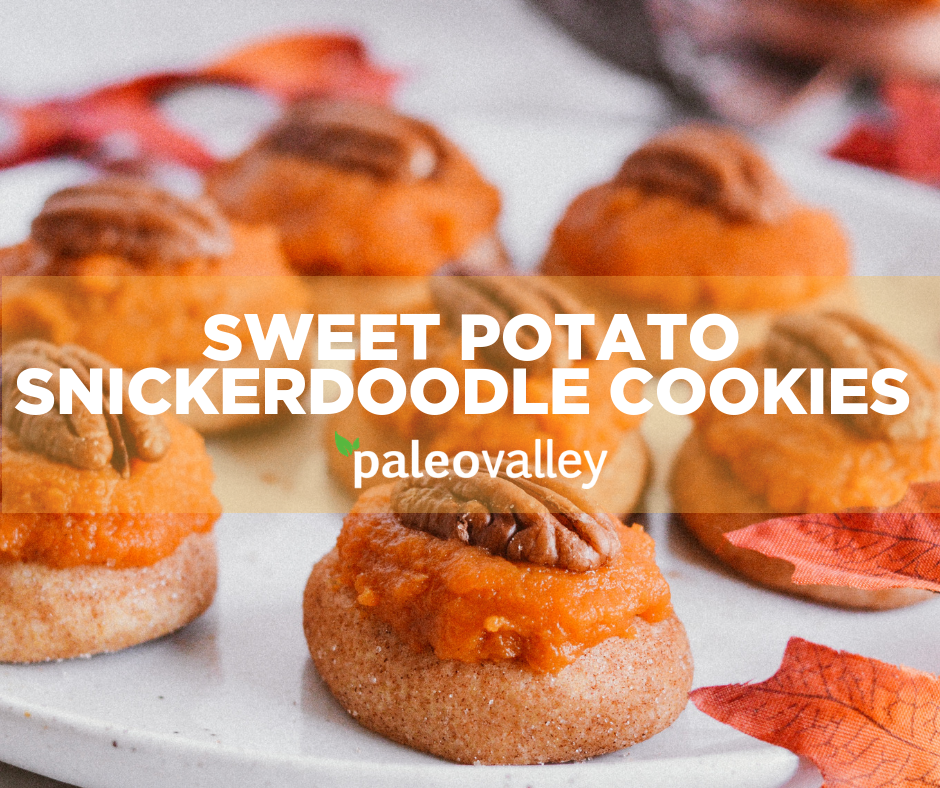 Sweet Potato Snickerdoodle Cookies
Prep time: 10-15 minutes (not including pureeing sweet potatoes)
Total time: 20-30 minutes
Serves: 15-20
Ingredients
Snickerdoodles
1 1/4 cup blanched almond flour
6 Tbsp cashew or almond butter
1/4 cup maple syrup
1/4 cup coconut sugar
1/3 cup softened coconut oil
1 egg, whipped
3/4 tsp cinnamon
1 tsp baking powder
1/4 tsp sea salt
Sweet Potato Topping
1 large sweet potato, cooked, peeled, and pureed (or one can of sweet potato puree)
2 Tbsp maple syrup
1 tsp cinnamon
3 Tbsp crushed pecans (plus whole for topping)
Equipment:
Electric mixer
Baking sheet
Mixing bowl
Small plate/bowl for rolling
Directions
Preheat oven to 350ºF.
In a large mixing bowl, thoroughly sift and combine almond flour, Bone Broth Protein, and baking powder.
Add the rest of the snickerdoodle ingredients minus the coconut sugar and cinnamon and beat until a sticky dough forms.
Combine the cinnamon and coconut sugar in a small bowl for rolling.
Form 15-20 balls and gently roll each ball until covered.
Flatten on a baking sheet, making a small indentation with your thumb in the top.
Whisk together your pureed sweet potato, maple syrup, cinnamon, and pecans. Spoon the puree into the indentation in each cookie (you can use a little or a lot).
Top each cookie with a pecan half and bake for 11-13 minutes. Let cool for at least 5 minutes before serving.
Want a cookie that will make you glow? Grab our 100% Grass Fed Bone Broth Protein Powder and whip these up today! Our products are totally risk-free. Don't love them? Send them back for a full refund within 60 days.