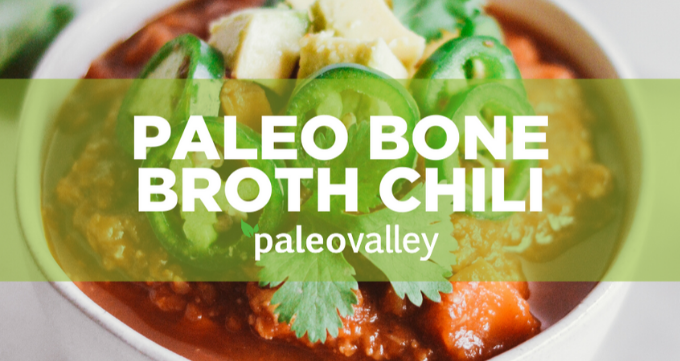 Paleo Bone Broth Chili Recipe
With winter in full swing, and the Super Bowl kicking off shortly, we couldn't help but break out this traditional, hearty cold-weather all-star.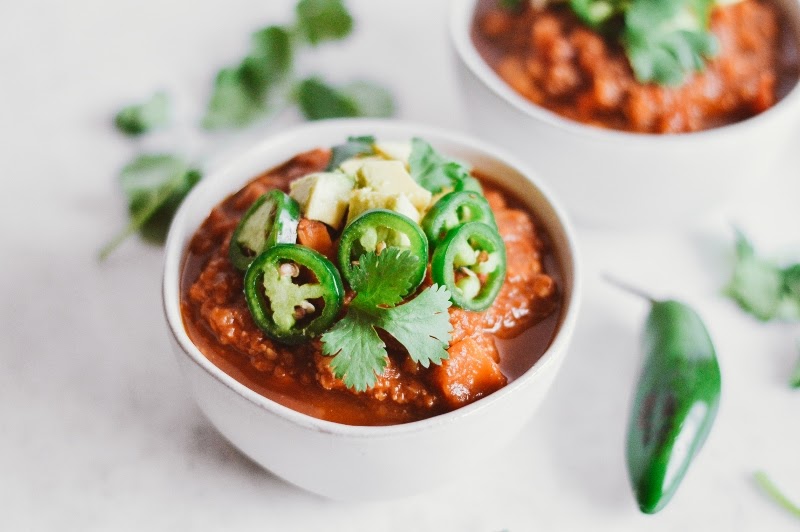 Enter paleo chili. It's thick, it's creamy, it's filling … but this version is also a bit unique. Aside from containing a wide array of veggies that add to its heartiness, like cauliflower and pumpkin, we also infused it with our collagen-rich Grass Fed Bone Broth Protein!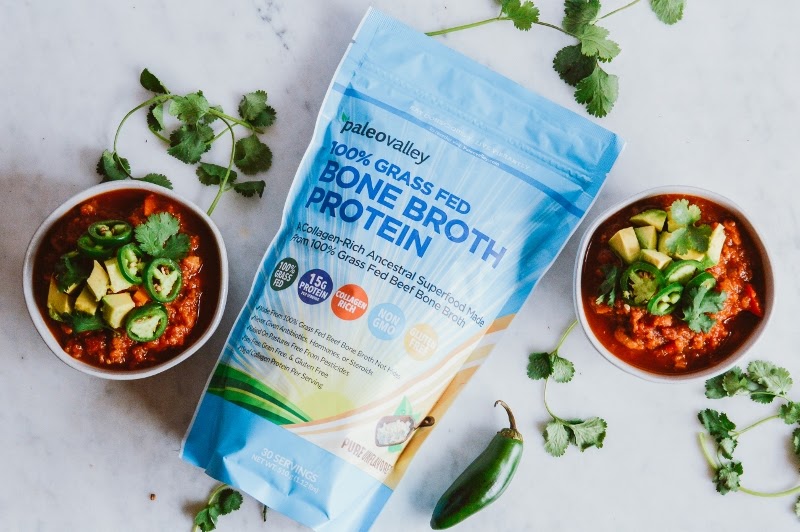 As you've probably heard, collagen protein can help keep your skin supple and wrinkle-free (a definite bonus during these cold, dry weather months that can take a toll on your skin).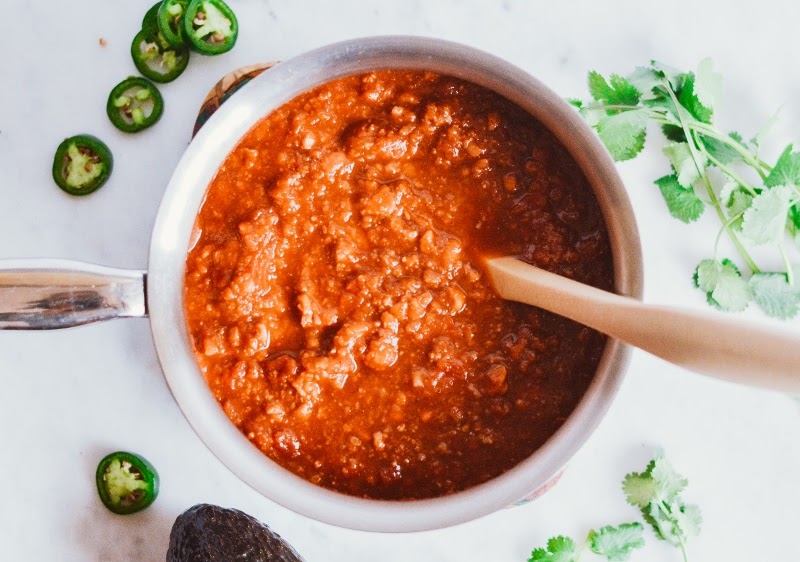 However, you may not be aware that collagen can boost your immune system, making it excellent to whip up during cold season. (1)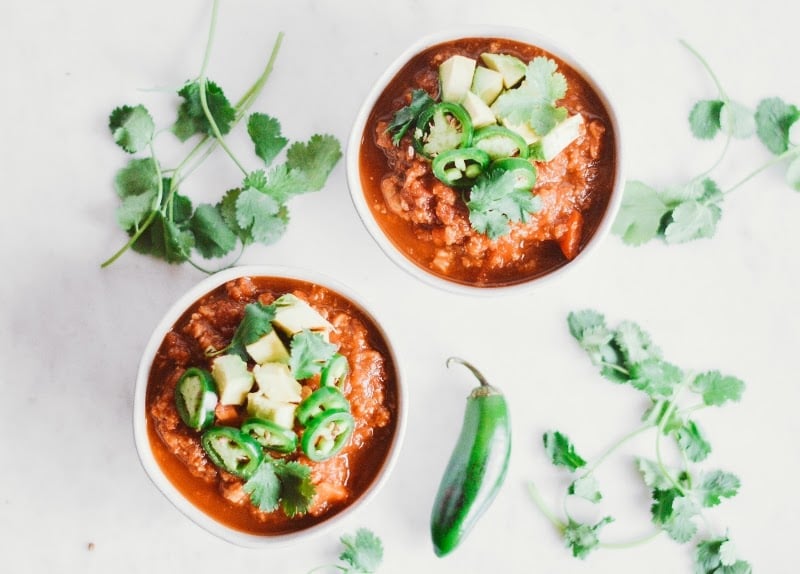 We've also added sweet potato to this recipe, but feel free to experiment and add carrots, or even some greens! If you or your guests like extra spice, don't be afraid to add another dash of cayenne as well.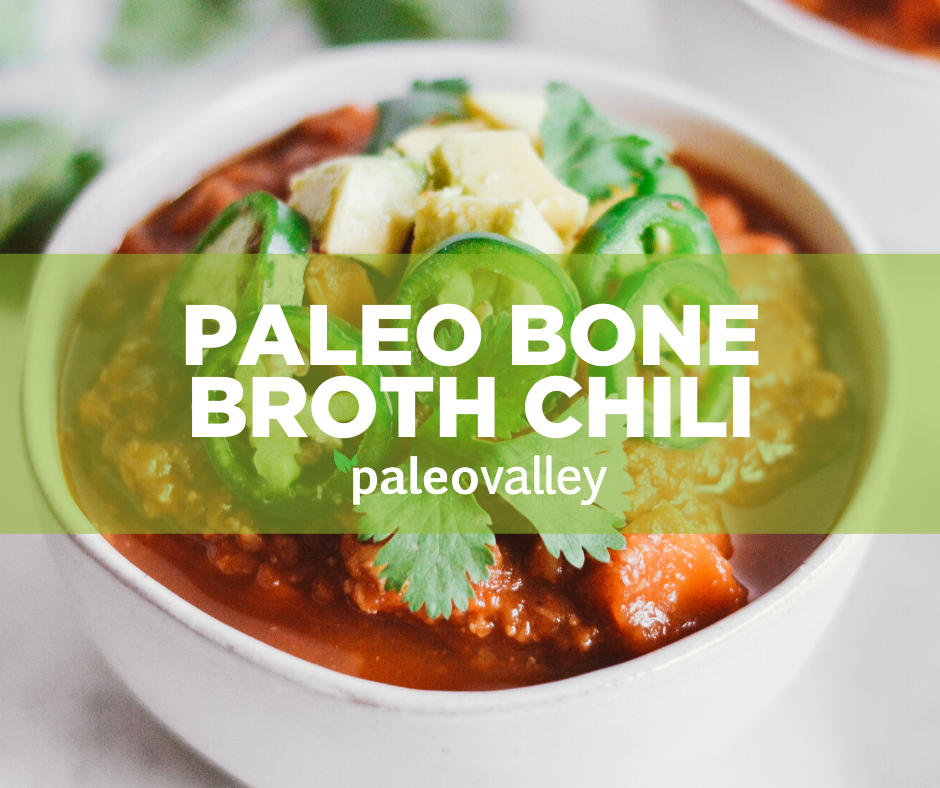 Paleo Bone Broth Chili
Prep time: 15 minutes
Total time: 60 minutes
Serves: 6
Ingredients:
1 pound grass fed ground beef (or turkey, if you prefer)
½ Tbsp coconut oil
2 scoops Paleovalley Bone Broth Protein
1 large sweet potato
1 green bell pepper, chopped
1 red bell pepper, chopped
1 head of cauliflower, chopped into "rice" in blender
1 can pureed pumpkin
1 can diced tomatoes
1 small onion, chopped
1 chopped garlic clove
3 Tbsp chili powder
1 Tbsp oregano
1½ tsp sea salt
½ tsp black pepper
2 Tbsp paprika
2 tsp ground cumin
¼ tsp cayenne
1 tsp cinnamon
2-3 cups water
Toppings: sliced jalapeno, avocado, cilantro, or parsley
Equipment:
Directions:
Pulse chopped cauliflower into "rice" in a high-speed blender or food processor. Remove and set aside.
Add chopped onion, garlic, and coconut oil to your pot over medium-high heat. Saute for two minutes until translucent.
Add ground beef, cooking until it's no longer pink inside, about 5 minutes. Stir in all of your spices, including salt and pepper.
Add the bell peppers, sweet potato, diced tomatoes, pumpkin, cauliflower, water, and Bone Broth Protein. Stir until thoroughly combined.
Bring to a simmer then cover and cook for 45 minutes, or until sweet potatoes are soft.
Serve immediately with desired toppings.
Paleovalley Bone Broth Protein gives you a dose of anti-aging collagen to any recipe, without spending hours prepping a pot of broth.