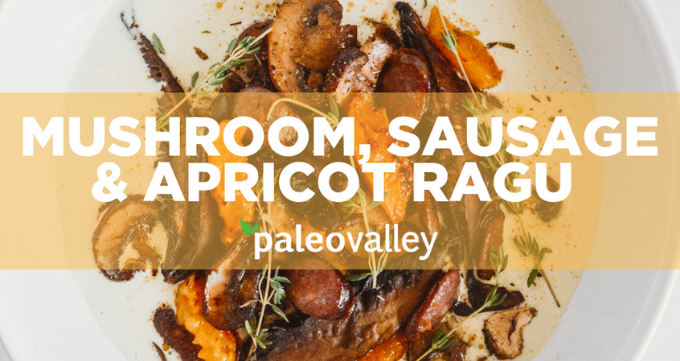 Mushroom, Sausage & Apricot Ragu Recipe
As summer ripens, so does some of our favorite stone fruits, like apricots. We've been searching for ways to pair the sweetness of summer produce with the smoky flavors we've always loved.
Enter mushrooms, combined with sausage, topped with sauteed apricots, in a pale "ragu."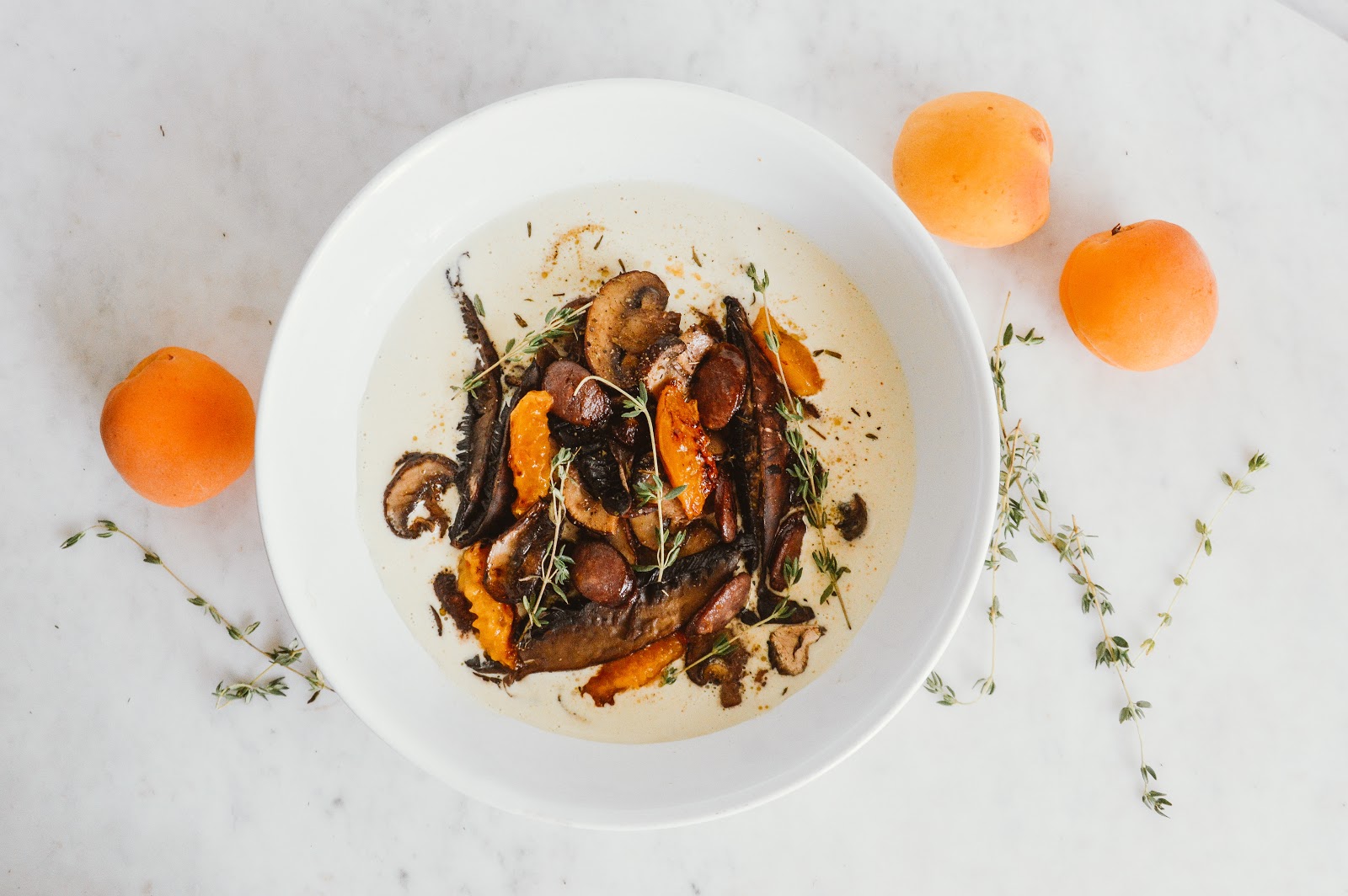 Ragu is a meat-based sauce hailing from Italy, where it is traditionally used as a pasta sauce. We decided to create a "pale" summer version using coconut milk and beef broth in lieu of cream and tomato sauce for a fully paleo-fied version.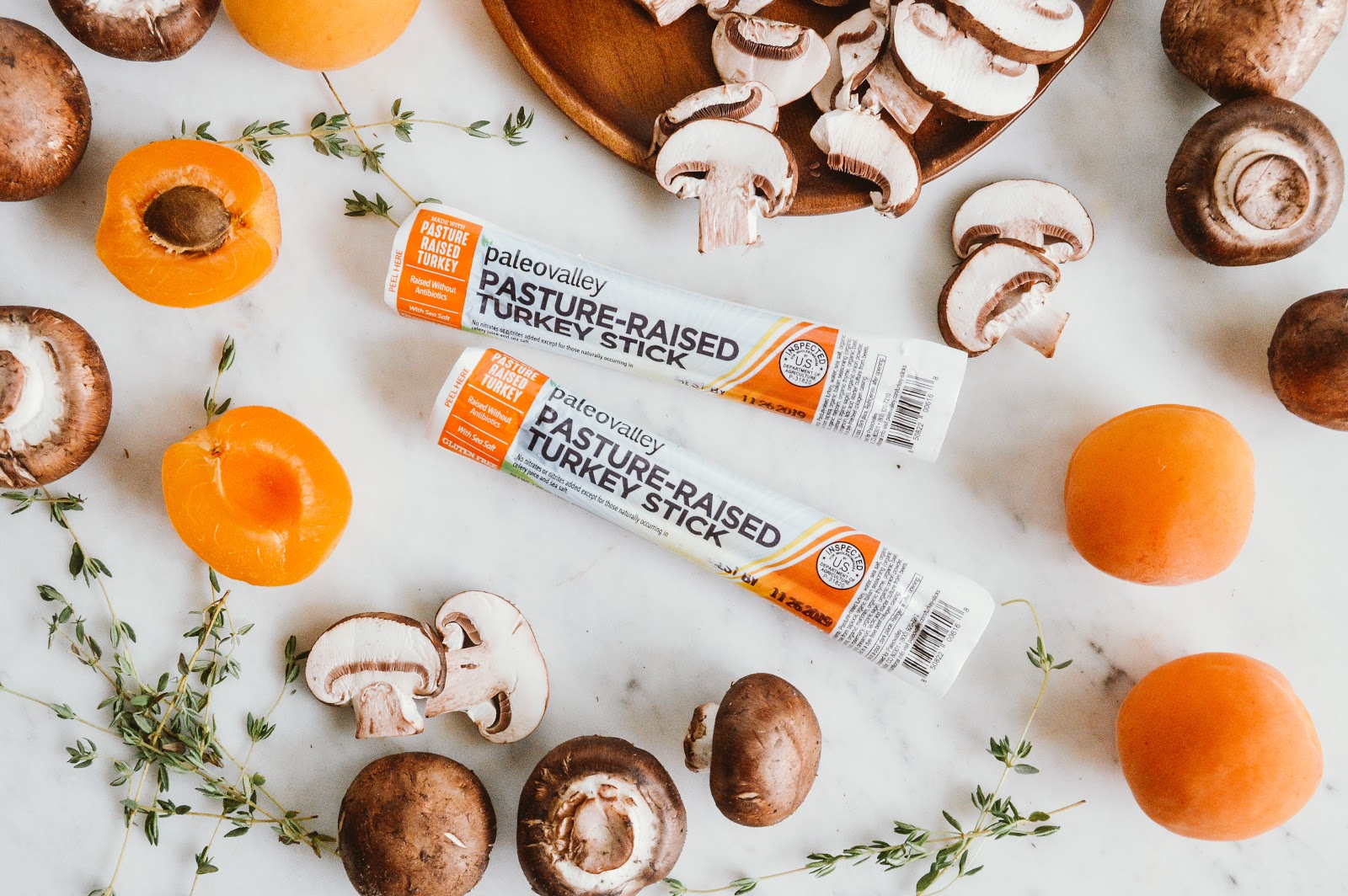 Atop this sauce sits savory mushrooms, turkey sausage sauteed in olive oil, and sauteed apricot slices to add just a hint of sweetness.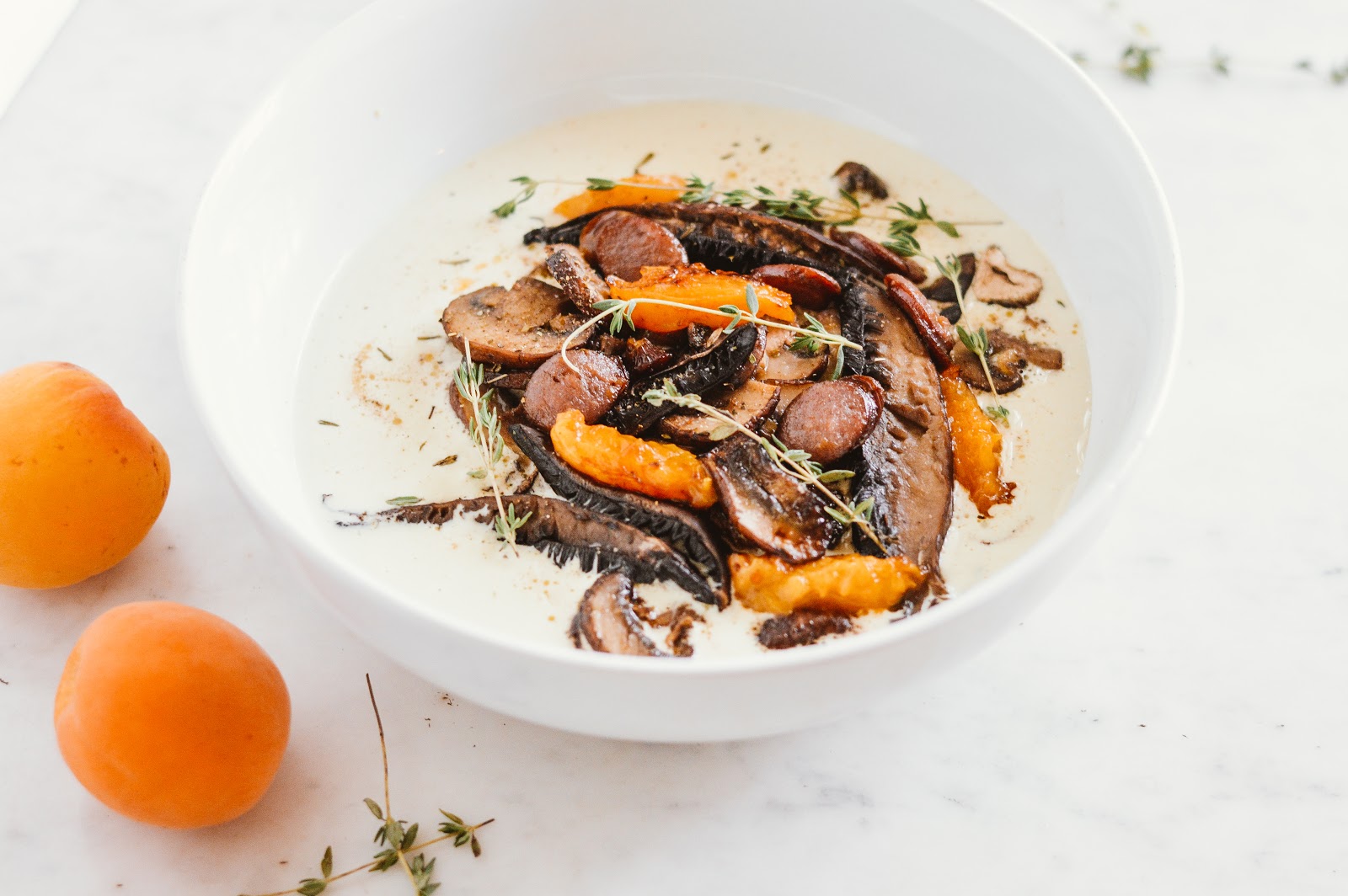 The complexity of flavors and textures in this simple dish is sure to wow. Serve it up as a quick, yet elegant, dinner option at your next summer gathering.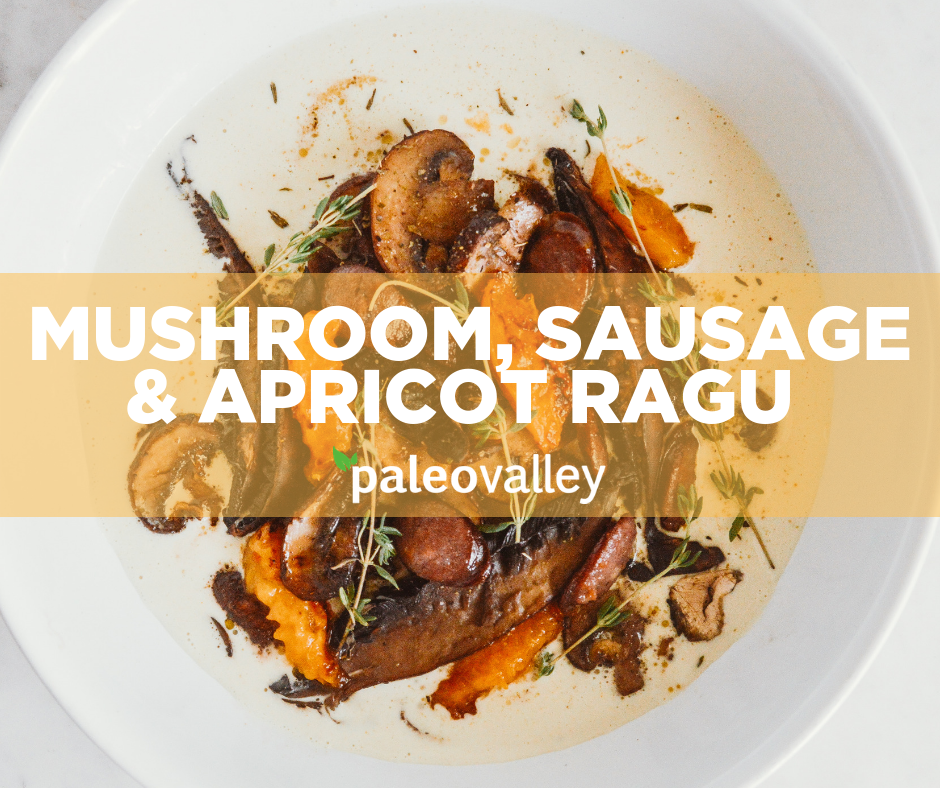 Mushroom, Sausage & Apricot Ragu
Prep time: 5 minutes
Total time: 20 minutes
Serves: 2-3
Ingredients
2 tbsp olive oil, divided
1 cup canned coconut milk
1 Tbsp tomato paste
½ cup beef bone broth
1 Tbsp Italian seasoning
½ cup chopped onion
1 Tbsp minced garlic
1 cup cremini mushrooms, sliced
2 large portobello mushroom, sliced
2-3 Paleovalley Pasture-Raised Turkey Sticks, thinly sliced
2 apricots, pitted and sliced
Fresh thyme for garnish
Sea salt and pepper to taste
Equipment
Directions
Heat 1 Tbsp of olive oil in a saute pan over medium-high heat. Add coconut milk, whisking in tomato paste until thoroughly combined. Pour in beef broth, sprinkle on Italian seasoning and salt, and stir.
Let simmer for 3-4 minutes, until slightly thickened.
Heat remaining olive oil in a separate saute pan over medium-high heat. Add garlic and onion and saute until translucent.
Add mushrooms and sausage and saute for roughly five minutes until browned and fragrant.
Stir in apricot slices and saute for a few more minutes, until the apricots soften.
Remove the coconut milk sauce and pour into a large serving bowl.
Add the mushrooms and sausage saute to the bowl, then garnish with fresh thyme. Sprinkle with more salt, pepper, and Italian seasoning, if desired.
Serve.
While you can use regular sausage in this recipe, Paleovalley Turkey Sticks make the perfect "shortcut" - they're pre-cooked and naturally add the perfect smoky flavor to any dish. And they're great to keep on hand for an easy on-the-go snack too!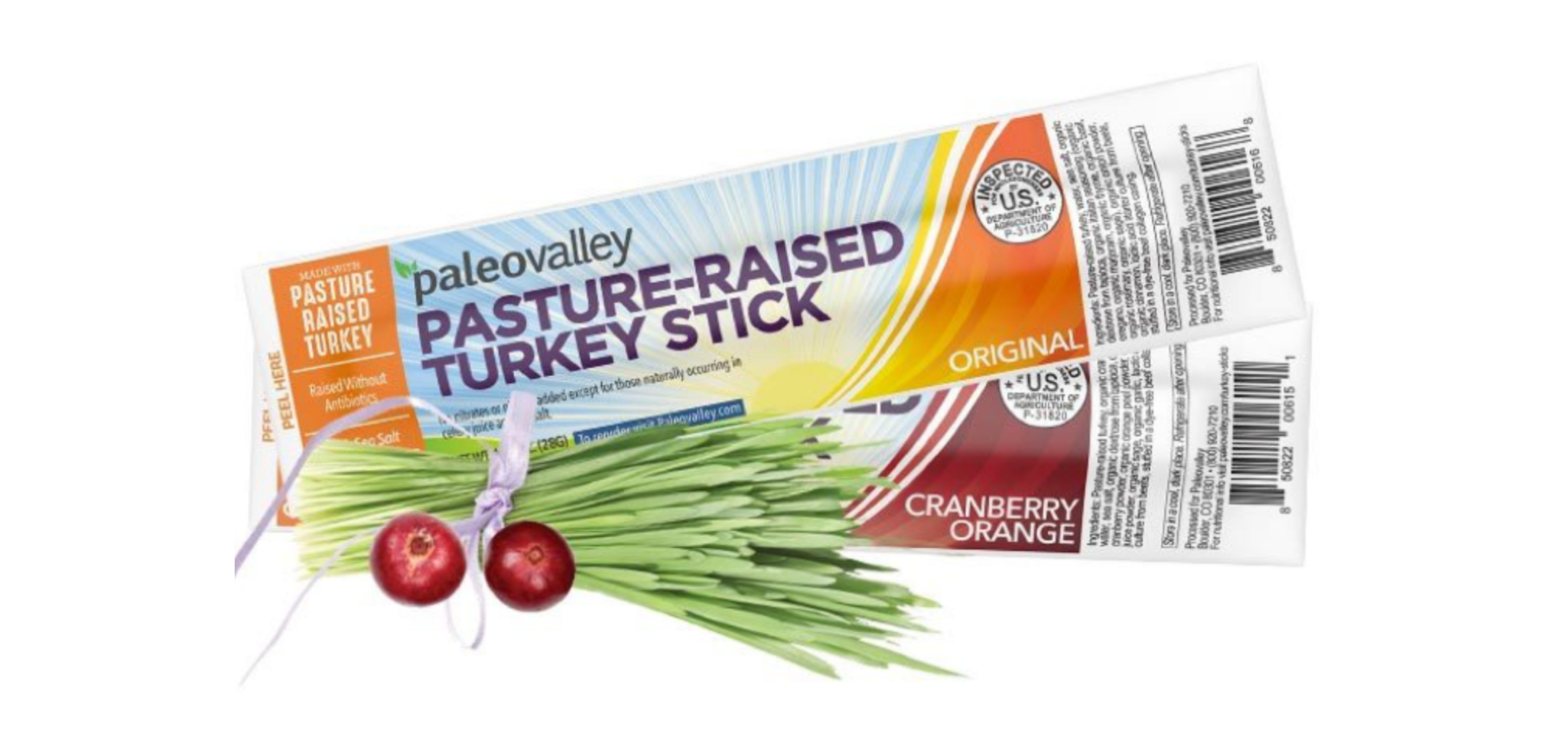 Click HERE to Try Pasture-Raised Turkey Sticks RISK-FREE + SAVE Up to 20% TODAY!