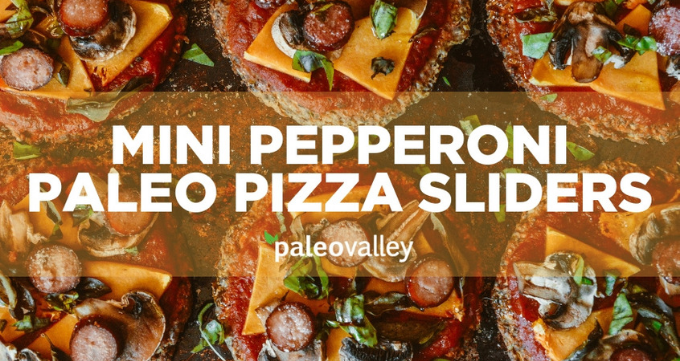 Mini Pepperoni Paleo Pizza Sliders Recipe
Indulging in pizza doesn't have to equal cheese, wheat, and processed meat.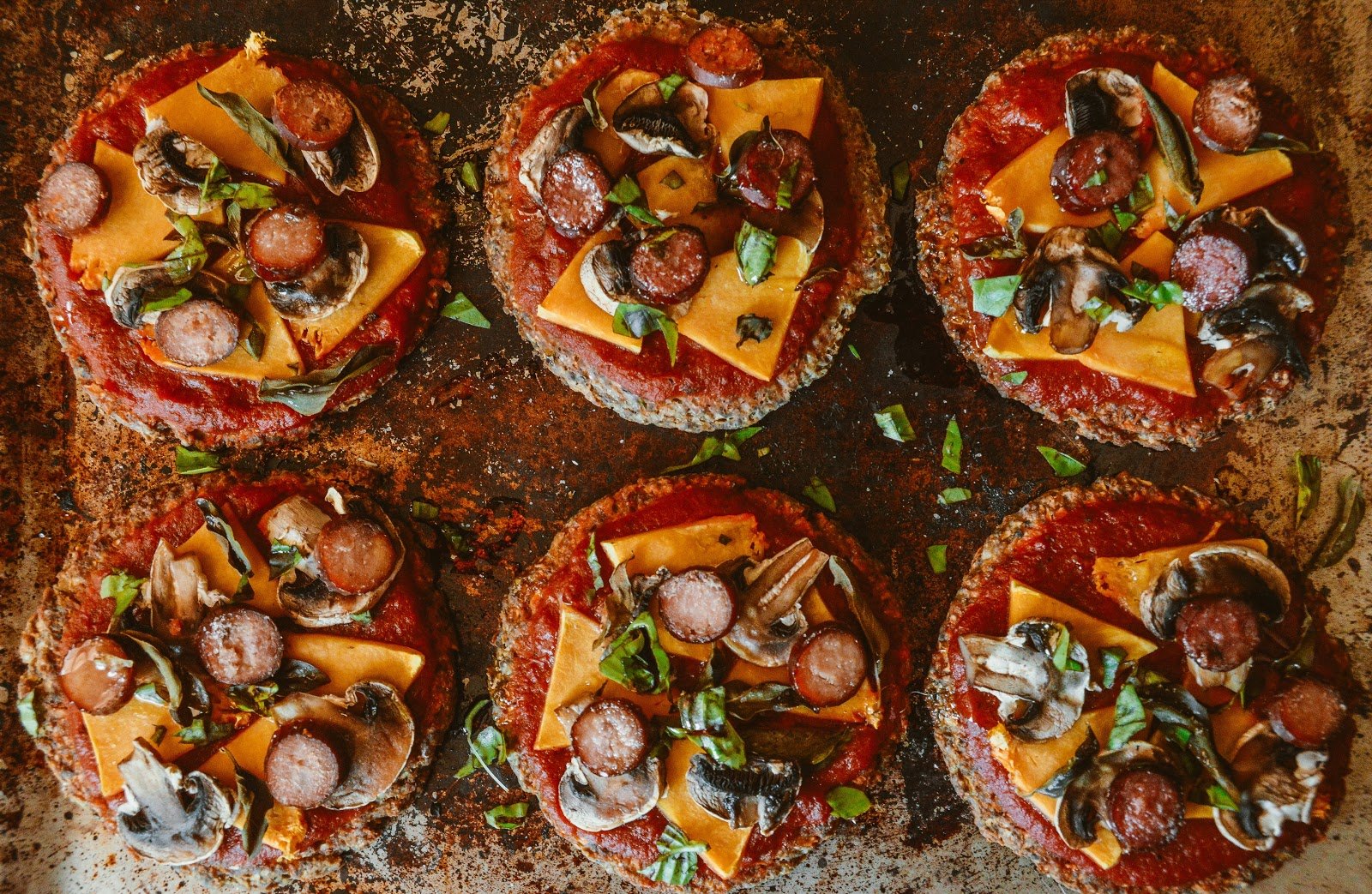 This healthier and gluten free version of pepperoni pizza sliders replaces non-paleo ingredients with succulent veggies, rich herbs, a low carb almond crust, and our 100% Grass Fed Beef Sticks as pepperoni.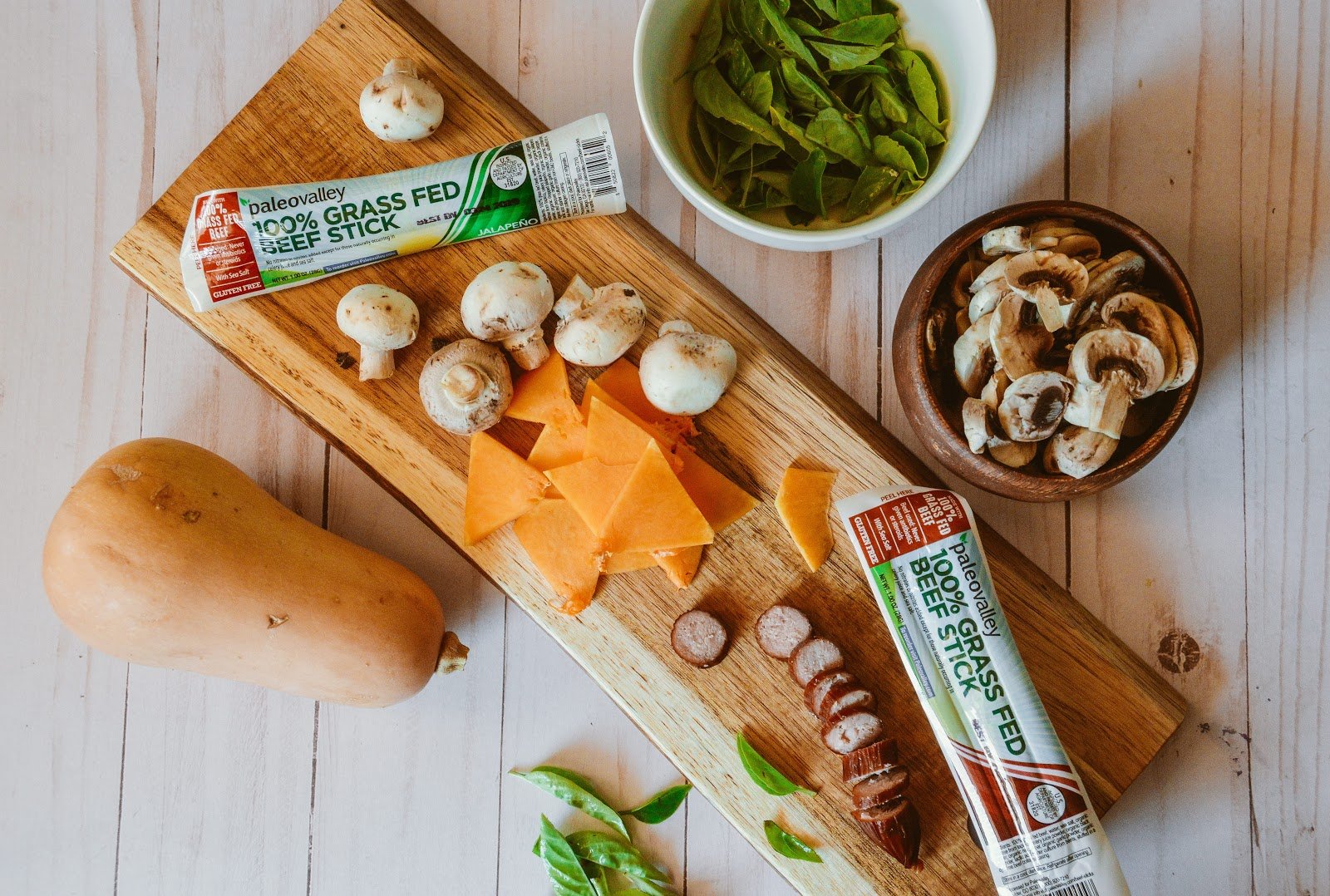 In swapping out wheat flour for almond flour in these mini crusts, you can also indulge knowing you aren't in for a blood sugar spike and crash.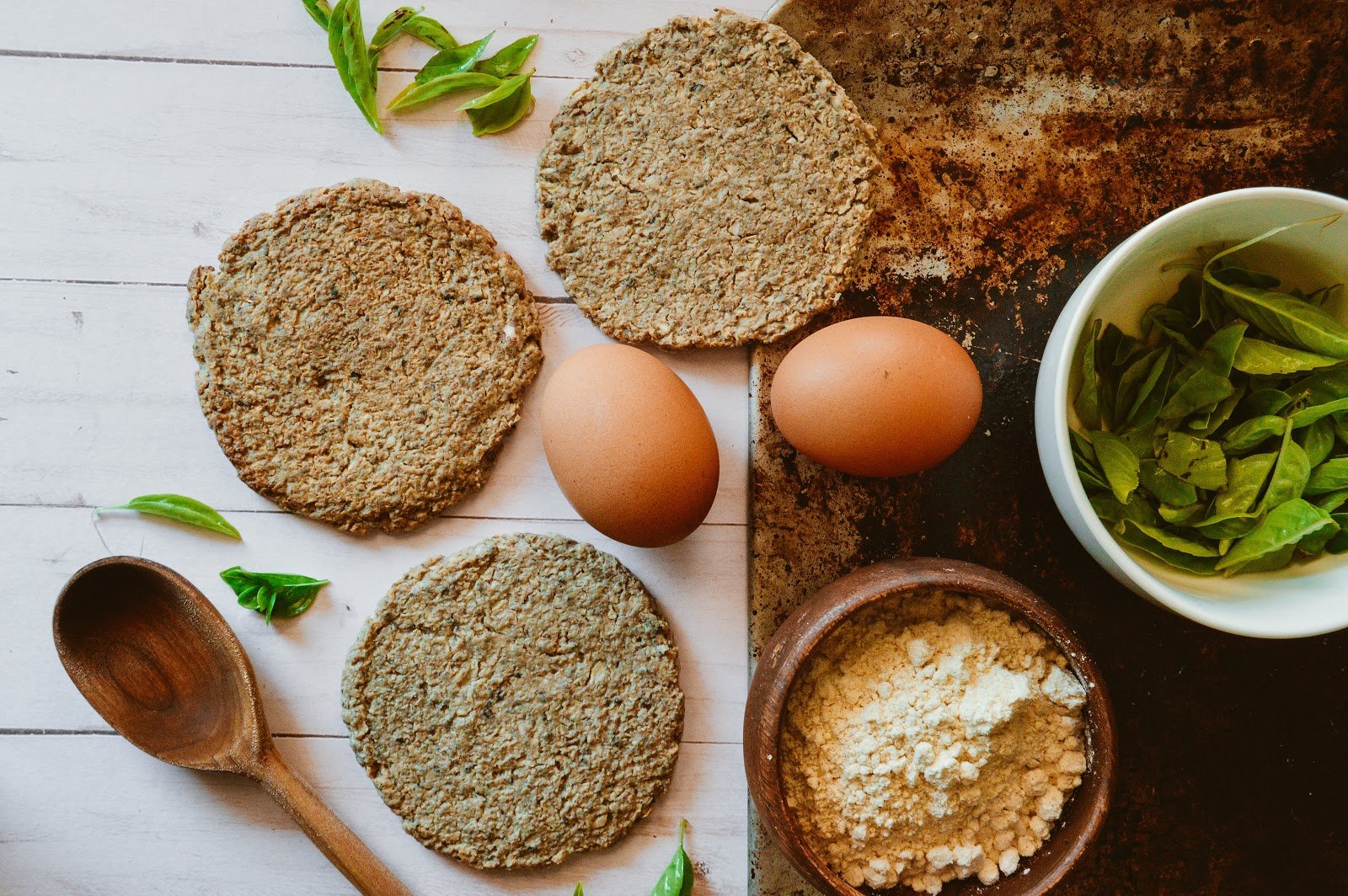 Add in nutrient-rich butternut squash to sub for cheese, plus 100% grass fed beef that came from healthy, happy cows and contains no artificial hormones, and you have a meal you can repeat as many nights of the week your pizza-loving heart desires.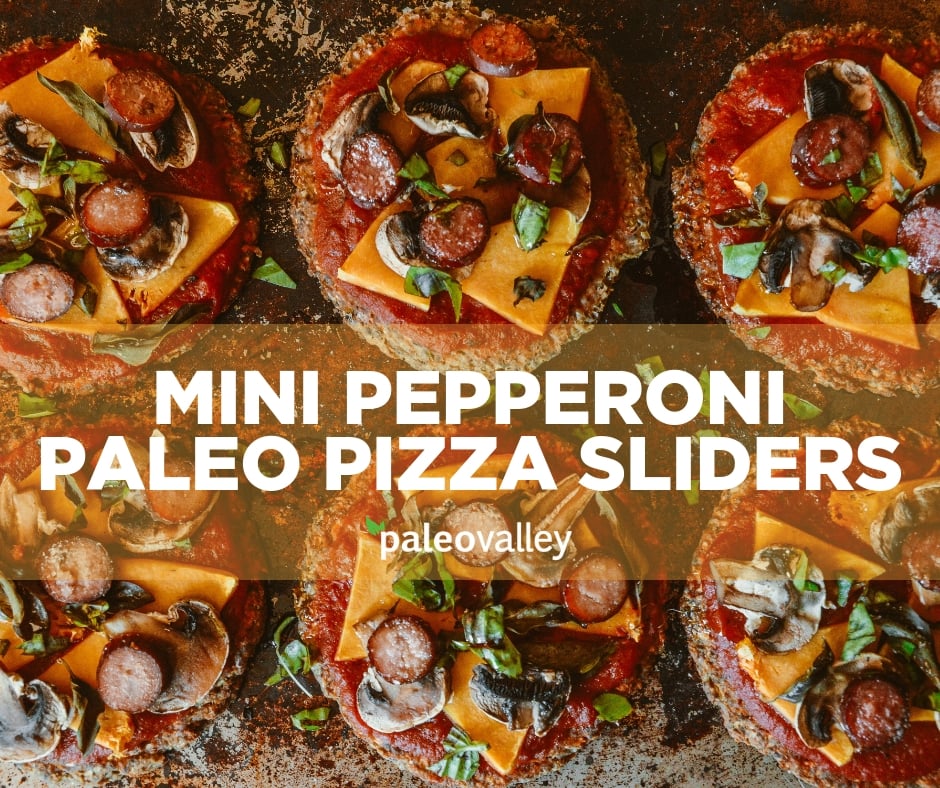 Mini Pepperoni Paleo Pizza Sliders
Prep time: 20 minutes
Total time: 45 minutes
Serves: 3-6
Ingredients
Mini Pizza Crusts
2 1/4 cups blanched almond flour
2 Tbsp coconut flour
½ teaspoon baking powder
3 tsp dried Italian herbs
½ tsp sea salt
3 large eggs
2 Tbsp olive oil
Toppings
1 cup sliced butternut squash
2 thinly sliced Paleovalley 100% Grass Fed Beef Sticks (this is your "pepperoni")
1 cup thinly sliced mushrooms
1 cup gluten free, organic pizza sauce
Chopped fresh basil, divided
Equipment
Large mixing bowl
Cutting board and knife
Baking pan and sheet
Dough roller (optional)
Directions
Preheat your oven to 350ºF and line a baking sheet with parchment paper.
Add all of your dry ingredients to your large mixing bowl and combine.
In a separate bowl, whisk your eggs and oil until a frothy mixture develops.
Now combine the wet and dry ingredients until your dough forms.
Now shape a small piece of dough (you should have enough dough for roughly 6 mini crusts) into a ball and either shape and flatten it into a small crust with your hands, or place another piece of parchment paper on top of your dough ball and roll it flat with your dough roller.
Repeat until all of your crusts are formed.
Bake the crusts for 15-20 minutes until they darken slightly.
While the crust is baking, thinly slice your butternut squash into small squares.
Chop your mushrooms, and thinly slice your Beef Sticks.
When your crusts are done, remove them from the oven and top with your pizza sauce, then layer on your veggies, starting with your sliced butternut squash.
Sprinkle half of your fresh basil on top, then bake for another 10 to 15 minutes.
In the mood for Hawaiian?! Try this recipe with our Teriyaki Flavor Beef Sticks. Just sub the mushrooms for pineapple….and you're in for a sweet and tangy treat!