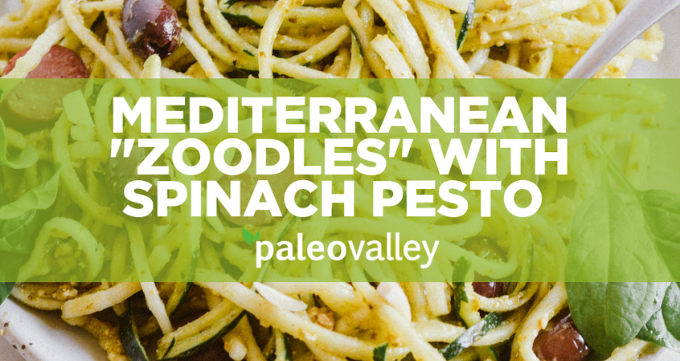 Mediterranean Zoodles with Spinach Pesto Recipe
We don't know about you, but the invention of the spiralizer has changed our lives. With so many zucchinis and other veggies in the world, we never have to worry about a lack of "pasta" in our lives.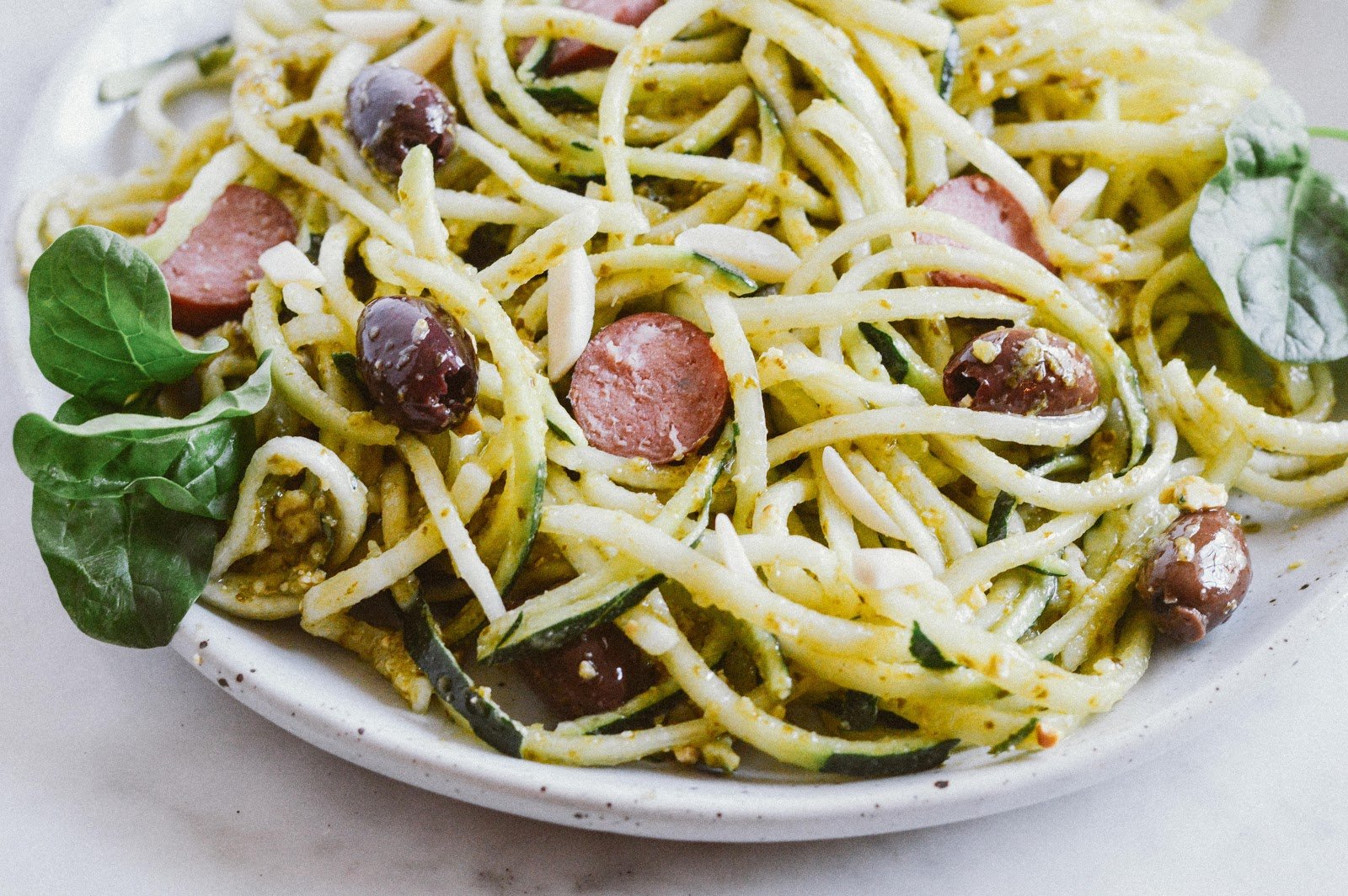 This Mediterranean "zoodle" recipe (if you've never heard of "zoodles," they're shorthand for "zucchini noodles") capitalizes on using zucchini noodles as a hearty base for a quick and exotic weeknight dinner. Paired with a dairy-free variation on traditional pesto (which often includes Romano or other cheeses) that includes more greens, we've put a heavy veggie focus on this dish.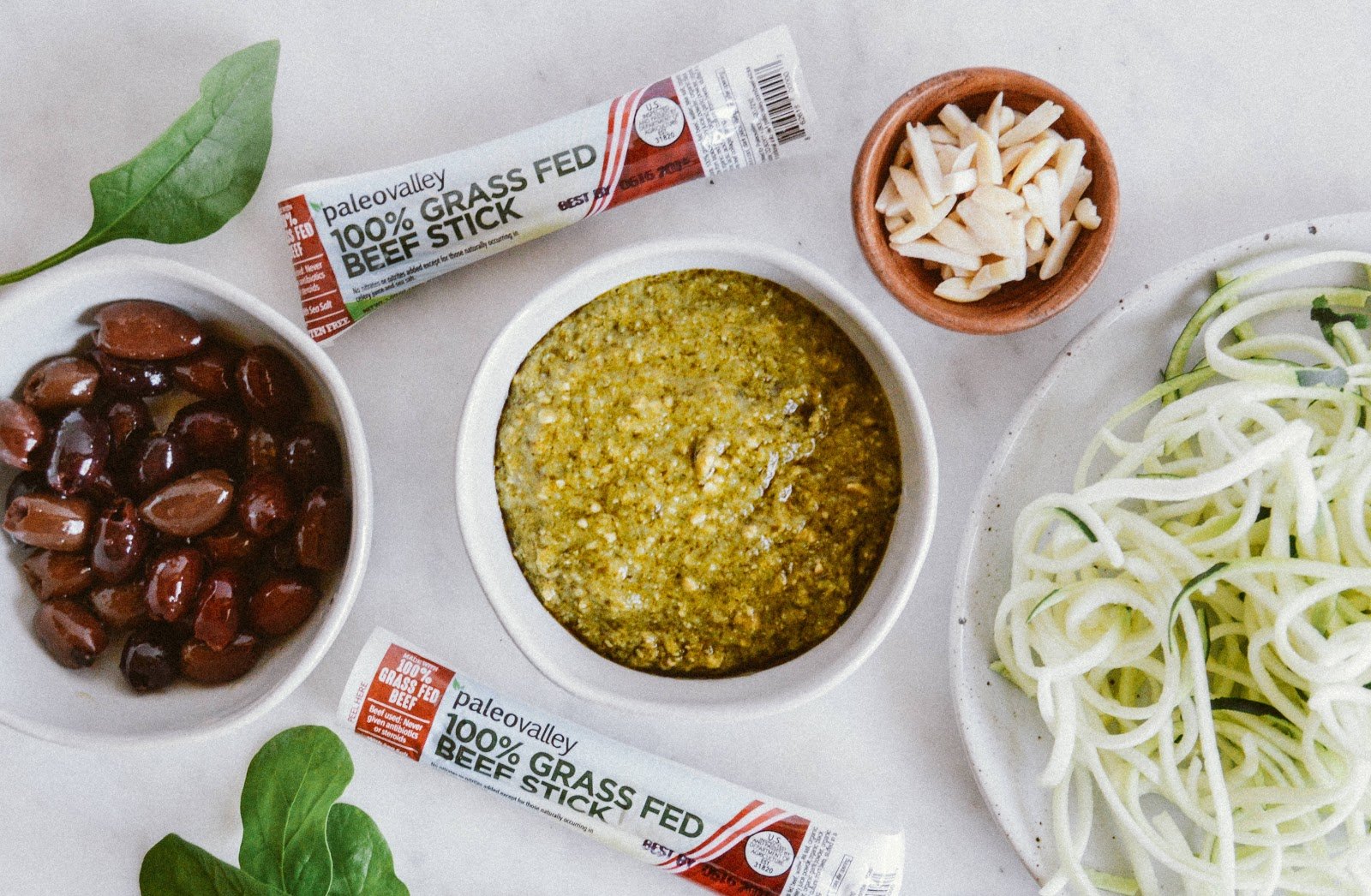 To add another layer of heartiness, we've included out 100% Grass Fed Beef Sticks sliced thin to use as "pepperoni," which saves you additional time trying to find (or make) a pepperoni without preservatives and added fillers.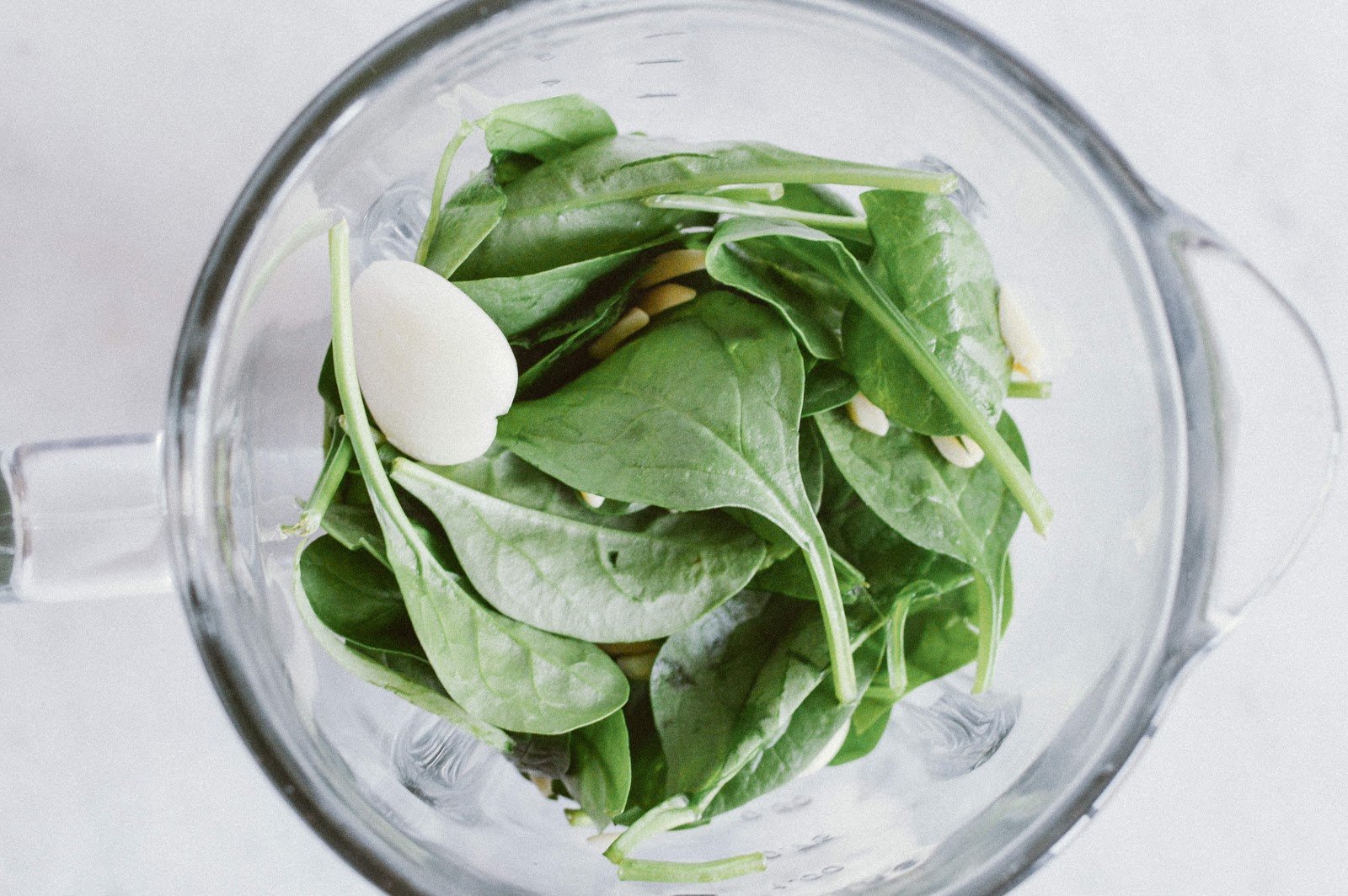 Indulge in this creamy "pasta," fully rounded out with Kalamata olives, without pasta-guilt and without spending hours in the kitchen.


Mediterranean Zoodles with Spinach Pesto + Grass Fed Pepperoni
Prep time: 15 min
Total time: 20-25 min
Serves: 4
Ingredients
2 large zucchini, spiralized in noodles
2 garlic cloves, chopped
1 cup fresh basil
1 cup fresh spinach
½ cup pine nuts
½ cup olive oil
1 tsp fresh lemon juice
½ cup Kalamata olives
Sea salt to taste (optional)
Dried oregano to taste
Equipment
Spiralizer
Blender or food processor
Saute pan
Large serving bowl
Directions
To prepare your pesto, place the pine nuts, garlic, basil, spinach, and lemon juice in your food processor or blender and pulse until finely chopped.
Keep pulsing, gradually adding the olive oil until thoroughly combined. If the pesto is too thick, you can add another 1-2 tablespoons of olive oil. Add sea salt to taste and set aside.
Add your zucchini noodles to a shallow saute pan with a dash of olive and about a tablespoon of water. Saute for 5 minutes until soft, but not mushy. Remove from heat and place in your large serving bowl.
Slice your olives in half (if you prefer) and add them to your zoodles.
Slice your Grass Fed Beef Sticks (aka, "pepperoni") into thin slices and add to your zoodles.
Remove your pesto from your blender or food processor and place in a small serving dish: from here, you can let the family add as much pesto as they want, or your can mix it into the zoodles yourself and serve it ready-to-go.
Paleovalley Beef Sticks are great for any occasion. Whether you need a quick weeknight meal, like this dish, or a tasty snack on the go… they hit the spot.

Click HERE to Try Grass Fed Beef Sticks RISK-FREE + Get up to 24% Off TODAY!