Garlic-Herb Mushroom Spaghetti Squash Recipe
If you haven't made spaghetti squash yet, be prepared for it to open up a whole new world in your kitchen. Not only does spaghetti squash have the look and texture of thin pasta, but is also low in calories and carbs, gluten-free, and rich in vitamins and minerals.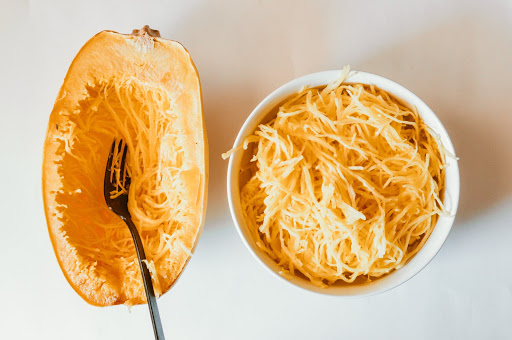 We hope to get you started on a love affair with spaghetti squash with this Garlic-Herb Mushroom "Spaghetti," featuring cremini mushrooms and our signature, 100% Grass Fed Beef Sticks.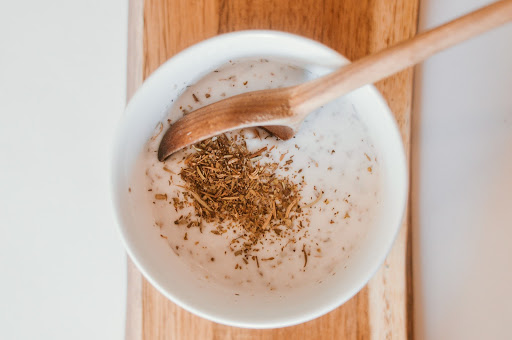 The creaminess of this dish is thanks to full-fat coconut milk, while our garlic summer beef sticks add a robustness and smokiness to accent a blend of Italian herbs.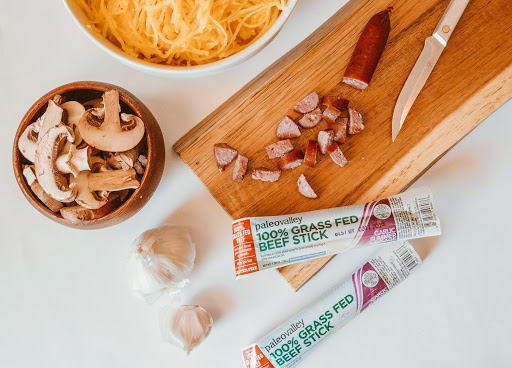 While this recipe sounds extra-decadent, don't worry: it's easy to whip up any night of the week!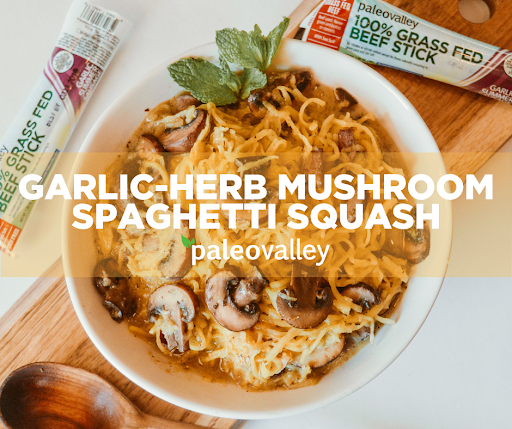 Garlic-Herb Mushroom Spaghetti
Prep Time: 10 minutes (not including roasting time for spaghetti squash)
Cook Time: 15 minutes
Servings: 2
Ingredients:
3-4 cups cooked spaghetti squash
2 cups cremini or button mushrooms, sliced
1-2 tablespoons olive oil for sauteing
1 clove garlic
1 cup full-fat coconut milk (the canned variety)
1 teaspoon sea salt or more to taste
Herb blend: 1 1/2 teaspoons dried oregano, 1 teaspoon dried marjoram, 1 teaspoon dried thyme, 1/2 teaspoon dried basil, 1/2 teaspoon dried rosemary, 1/2 teaspoon dried sage.
Directions:
If you haven't already cooked your spaghetti squash, slice it in half and place each half face-down on a baking sheet. Roast at 375º for 30-45 minutes depending on the size. Once the squash is roasted, scoop out the seeds, then run a fork along the inner flesh. Scrap the squash "noodles" into a bowl and set aside.
In a saute pan, add olive oil, chopped garlic, beef sticks, and mushrooms. Saute until browned and soft.
Whisk your herb blend and sea salt into your coconut milk until thoroughly combined.
Add squash and sauce to the mushroom and beef stick blend and saute over medium heat until creamy.
Remove from your pan and garnish with more herbs.
Savor pasta … without the pasta!
Running low on 100% Grass Fed Beef Sticks? Click here and pick some up today!