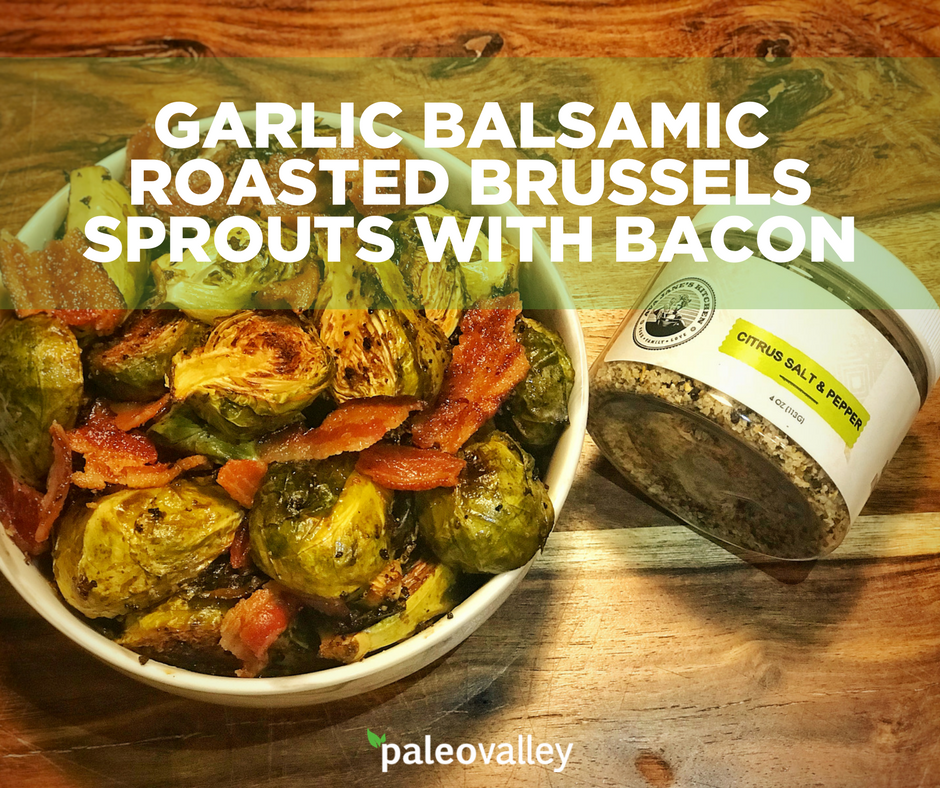 Garlic Balsamic Roasted Brussels Sprouts with Bacon!
Jazz up your recipe with this AMAZING secret weapon!
Garlic Balsamic Roasted Brussels Sprouts with Bacon!
Yields 4 Servings
Prep Time: 5 Minutes
Cooking Time: 30-35 minutes
Ingredients:
1 lb Brussels sprouts halved (or quartered for larger ones)
4-6 slices of bacon
4 garlic cloves, minced
2-3 Tbsp Balsamic Vinegar
1-2 tsp of Ava Jane's Citrus Salt and Pepper (if you don't have this use sea salt, pepper, and a little bit of orange zest)
Equipment:
Directions:
Preheat oven to 425°F. Evenly spread the Brussels sprouts on the baking sheet. Cut bacon into pieces, and add them on top of the Brussels sprouts.
Roast in the oven for 15 mins, then mix everything up so they cook evenly. Return to a single layer and continue to roast another 5-10 mins until the bacon is crispy.
Drizzle all over with vinegar and sprinkle with the garlic and add the Ava Jane's seasoning.
Continue to roast another 5-7 mins or until browned and crispy.
I hope you enjoy this incredible, delectable side dish that is extremely simple to make.
P.S. - If you skimmed to the bottom, here's a handy little link to check out Ava Jane's Spices too.
P.P.S - Ava Jane is the same company that I'm always recommending their coarse Colima Sea Salt in all of our recipes too. It's the best I've ever tried and currently the only salt I'll use in my kitchen. If you need to stock up grab some of their sea salt here.