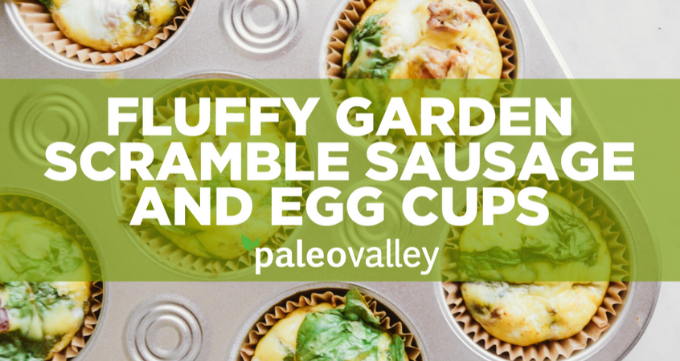 Fluffy Garden Scramble Sausage and Egg Cup Recipe
Ah, mornings. When all we really want to do is sit down to a slow, hot breakfast while sipping our coffee, perhaps scrolling through our favorite blogs or even reading a book… we most often end up in the complete opposite of this scene.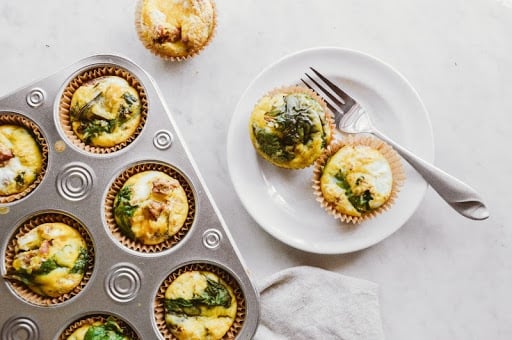 After all, the kids have to get ready for school, lunches have to be prepared, dogs need to be fed… and the list goes on.
So what gives for breakfast?
Go ahead and set down the packaged nut bar (not a bad option, but trust us: you can easily have better). Grab a carton of eggs: you're about to make sausage and eggs with a side of veggies once, and it will last you at least the next few days.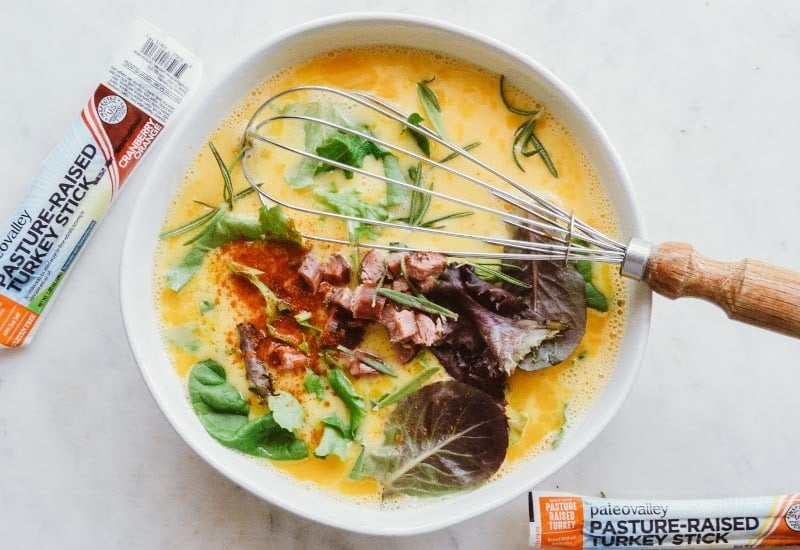 Enter sausage and eggs cups with garden veggies.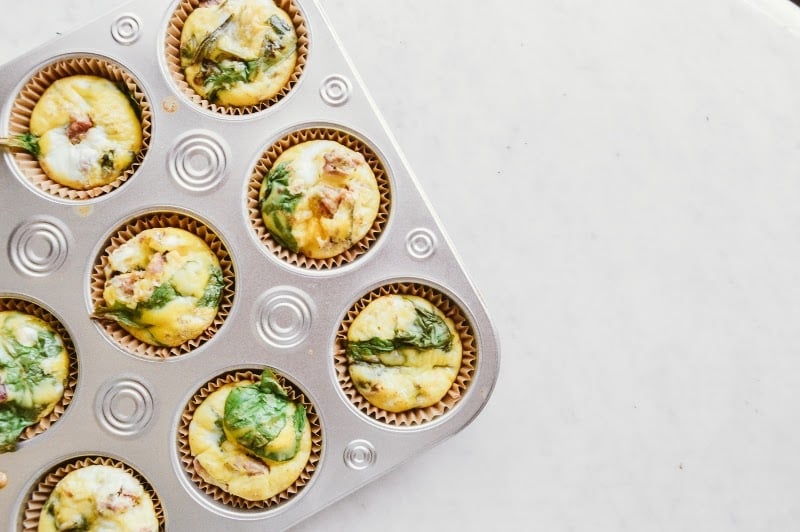 These egg cups take less than 30 minutes to whip up, and once you do, you'll have smoky eggs and sausage in muffin form, making them easily tote-able and grab-able for those rushed sunrises.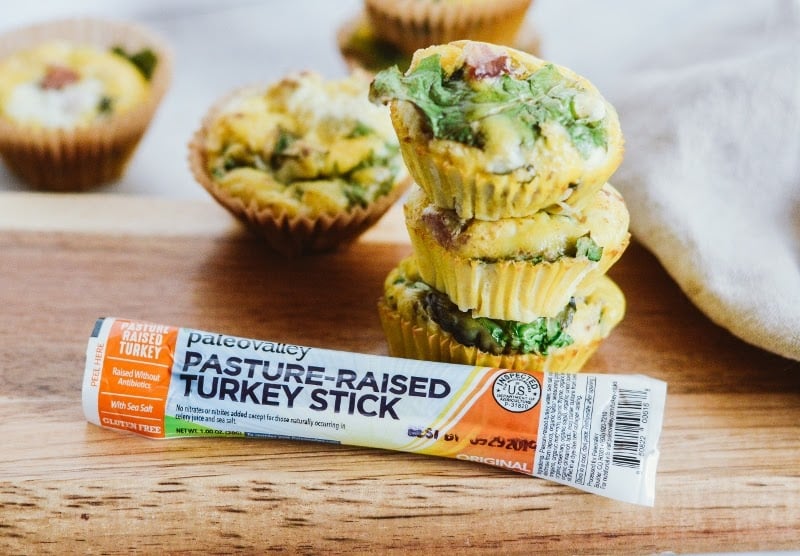 No plate required!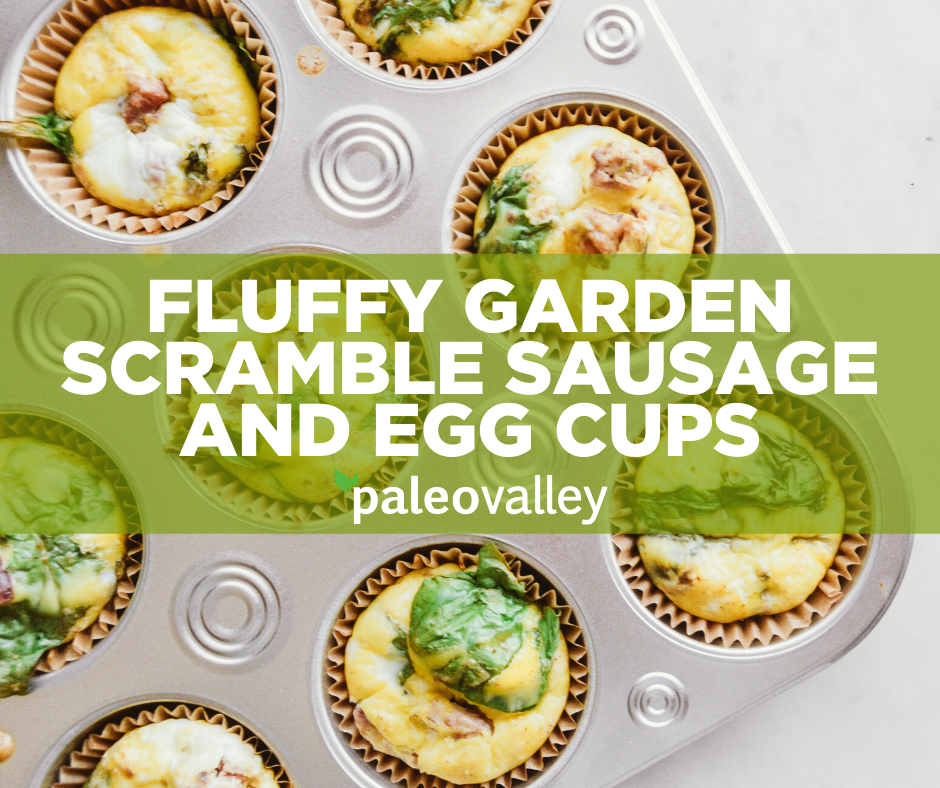 Fluffy Garden Scramble Sausage and Egg Cups
Prep time: 10 minutes
Total time: 30 minutes
Serves: 6 servings of two cups
Ingredients
Equipment
Muffin liners
Muffin pan
Small mixing bowl
Directions
Preheat oven to 350ºF.
Heat olive oil in a large skillet on the stove and add onions. Saute until lightly browned and fragrant.
Add thinly sliced Paleovalley Turkey Sticks and saute for 3 minutes. Set aside.
Line a 12-cup muffin tray with paper muffin liners.
Add eggs, almond milk, mustard, salt, pepper, and paprika to a large bowl and whisk until smooth.
Combine greens, onions, and sausage in a small bowl, then spoon into the bottom of each muffin liner.
Now, pour eggs over each muffin cup, dividing evenly.
Bake the egg cups until puffy and cooked through, about 20-23 minutes.
Remove and let cool for 5 minutes, then serve or store in the refrigerator for the rest of the week.
Our smoky Turkey Sticks add a layer of rich, fresh-off-the-grill flavor to any dish, quickly. Since they're pre-cooked, they can easily be swapped in for other types of sausage in any recipe.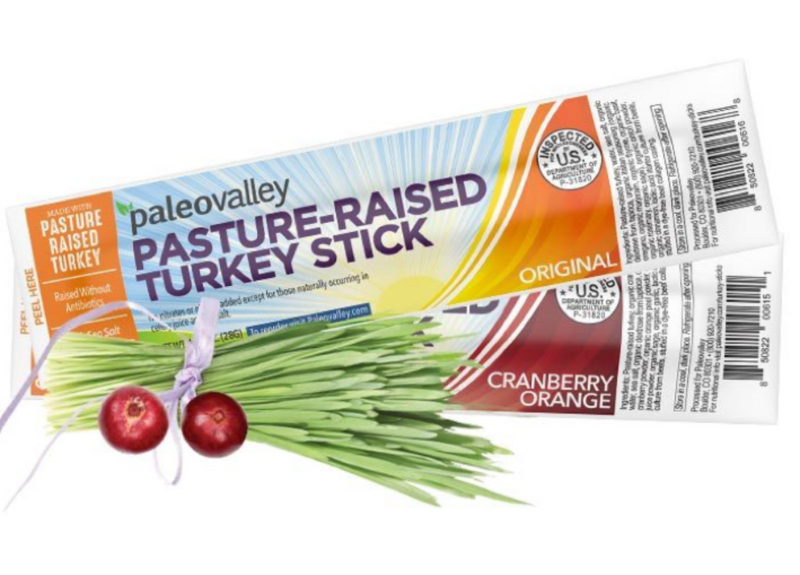 Click HERE to Try Paleovalley Turkey Sticks RISK-FREE + Get up to 20% Off TODAY!