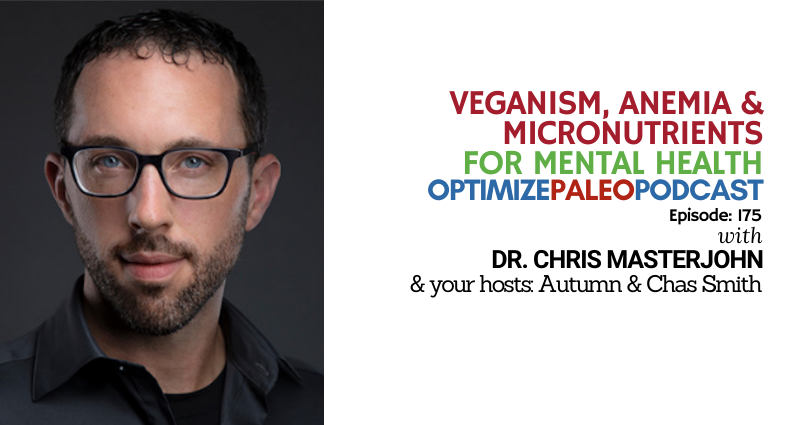 EP175: Veganism, Anemia & Micronutrients for Mental Health With Dr. Chris Masterjohn
IN THIS EPISODE:
You wouldn't know it today given all of the lives Dr. Masterjohn has powerfully transformed via the healing power of food, but there was a time he did not feel well. In fact, according to Dr. Masterjohn…
"My experience with veganism was pretty bad...terrible anxiety, borderline psychotic, teeth fell apart, digestion fell apart… 6 or 7 times I ended up in the emergency room at the height of a panic attack."
It wasn't pretty. But today Dr. Masterjohn is one of the most respected minds in the wellness space and one of my all-time favorite podcast guests.
(Which is why we've had him on 3 times).
So if you're wondering how he made his remarkable recovery, whether or not veganism can be done safely, the truth about anemia and how to improve mental health via food, don't you dare miss this chat!
And share this with anyone you know who may benefit pretty please…<3
Show Notes
The Ultimate Nutritional Cheat Sheet
Thanks for listening!
Thanks so much for joining us this week. Have some feedback you'd like to share or a question you'd like to ask? Email us at [email protected]!
If you enjoyed this episode, please share it using the social media buttons you see in this post.
Also, we'd love it if you would leave an honest review for The Optimize Paleo Podcast on iTunes! Ratings and reviews are super helpful and greatly appreciated as it helps us expose this show to a wider audience and spread this information to more people who need to hear it. We read every review so we look forward to hearing from you!
And finally, don't forget to subscribe to the show on iTunes to get automatic updates…see you next time!
Click the button below to subscribe on iTunes: