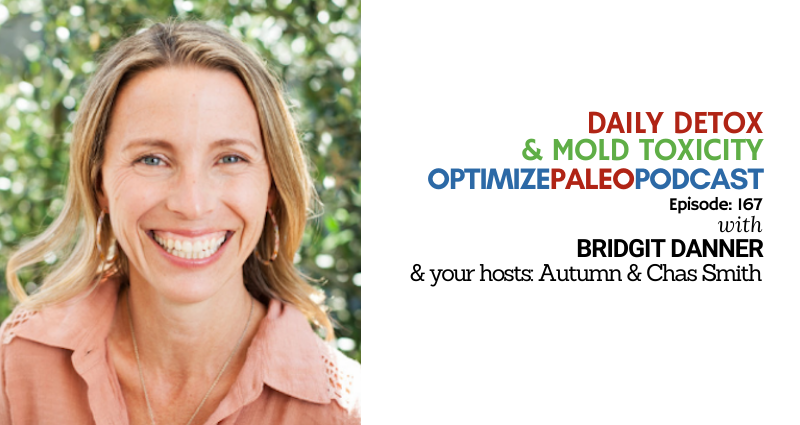 EP167: Daily Detox & Mold Toxicity with Bridgit Danner
IN THIS EPISODE:
Spring and detox go hand in hand.
Healthy habits seem easier to cultivate for some reason and swimsuit season is just around the corner!
But before you start the Master Cleanse or grab a generic box of detox pills I urge you to listen to this week's podcast, Daily Detox & Mold Toxicity with Bridgit Danner!
There are many better ways to detox than others and we'll teach you the right way AND how to keep it practical. We also cover how to identify and heal mold poisoning (which is at the root of many lingering and unexplainable health issues today).
So listen in, ask questions in the comments below and share this important information before any of your loved ones detox the WRONG way or miss the little known signs of mold issues.
Valuable Resources:
>>> Register for the Detox Summit Here!
Thanks for listening!
Thanks so much for joining us this week. Have some feedback you'd like to share or a question you'd like to ask? Email us at [email protected]!
If you enjoyed this episode, please share it using the social media buttons you see in this post.
Also, we'd love it if you would leave an honest review for The Optimize Paleo Podcast on iTunes! Ratings and reviews are super helpful and greatly appreciated as it helps us expose this show to a wider audience and spread this information to more people who need to hear it. We read every review so we look forward to hearing from you!
And finally, don't forget to subscribe to the show on iTunes to get automatic updates…see you next time!
Click the button below to subscribe on iTunes: