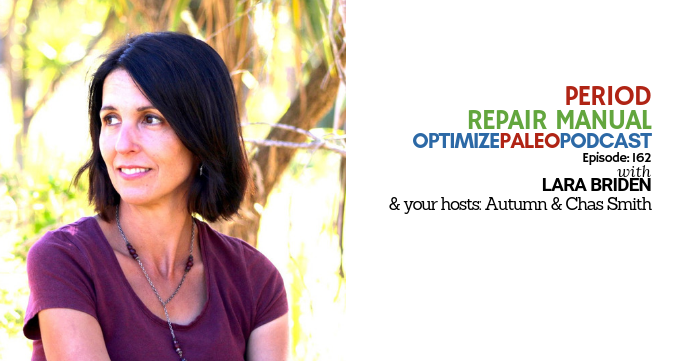 EP162: Period Repair Manual With Lara Briden
IN THIS EPISODE:
I used to be one of those girls who couldn't do ANYTHING before or during her period.
Cramps
Irritability
Fatigue
Bloating
Cravings
I was basically out of commission for 10 days a month. Then, through my holistic health studies, I learned that PMS is NOT normal. My crazy period was basically my monthly "report card" telling me something wasn't right.
After a ton of research into how to balance my hormones, I found Lara Briden, author of Period Repair Manual. Dr. Briden has been working in women's health for over 20 years.
Her tips and tricks have helped thousands of women finally find hormonal peace. After implementing her strategies I barely even notice my cycle every month! Tune in to this week's podcast to find out exactly what Dr. Briden recommends.
Valuable Resources:
The Period Manual - Download the first 2 chapters FREE here!
Learn natural treatments for better hormones and periods from Author, Lara Briden.
Get up to 20% OFF Paleovalley Organ Complex HERE!
Balance hormones and increase energy levels effortlessly with this Organ Complex.
Thanks for listening!
Thanks so much for joining us this week. Have some feedback you'd like to share or a question you'd like to ask? Email us at [email protected]!
If you enjoyed this episode, please share it using the social media buttons you see in this post.
Also, we'd love it if you would leave an honest review for The Optimize Paleo Podcast on iTunes! Ratings and reviews are super helpful and greatly appreciated as it helps us expose this show to a wider audience and spread this information to more people who need to hear it. We read every review so we look forward to hearing from you!
And finally, don't forget to subscribe to the show on iTunes to get automatic updates…see you next time!
Click the button below to subscribe on iTunes: