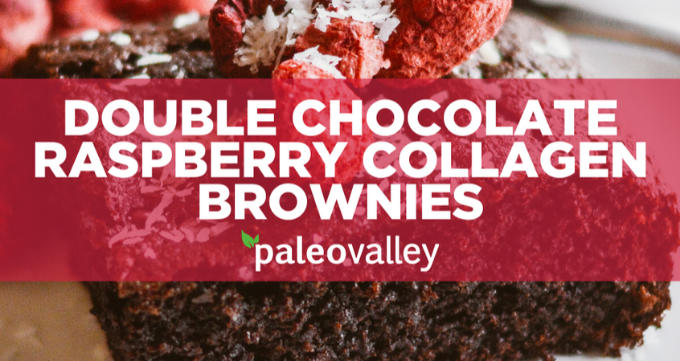 Double Chocolate Raspberry Collagen Brownie Recipe
Toss that box of chocolates and prepare for a … very simple Valentine's Day recipe that only looks and tastes like it took hours in the kitchen.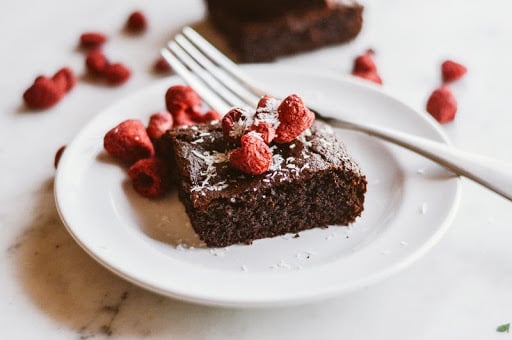 Brownies are a hit no matter the season, but we've added a few twists: raspberries for a dash of passionate red and flavorful antioxidants, a double dose of chocolate chips to complement rich cacao, and a scoop of collagen-rich Bone Broth Protein.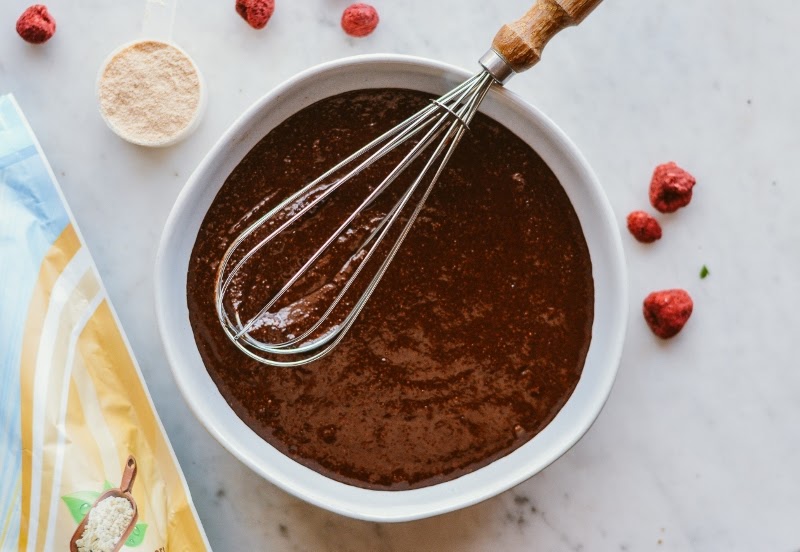 Collagen is all the rage for its ability to help keep your skin supple and glowing (always a bonus on Valentine's Day) as well as helping to reduce inflammation.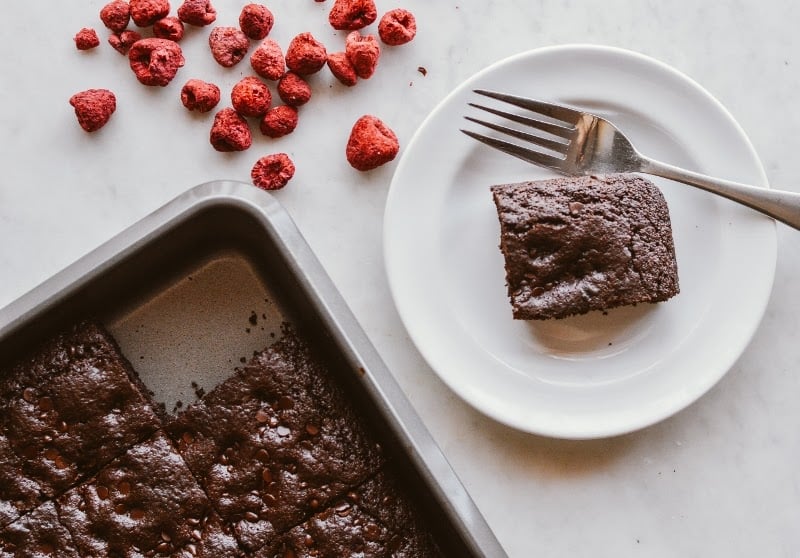 And by adding collagen to these already gluten and dairy-free morsels, you can pretty much label these a superfood, regardless of the double chocolate.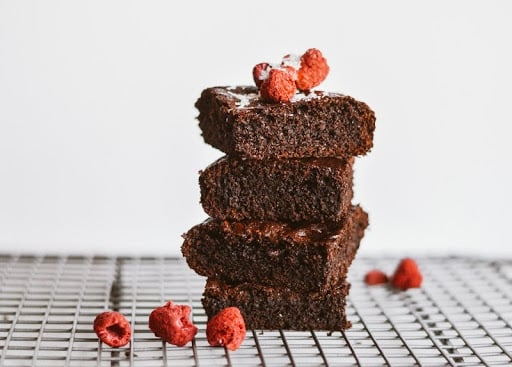 Share the chocolate love this season and go for seconds (or thirds, we're totally with you).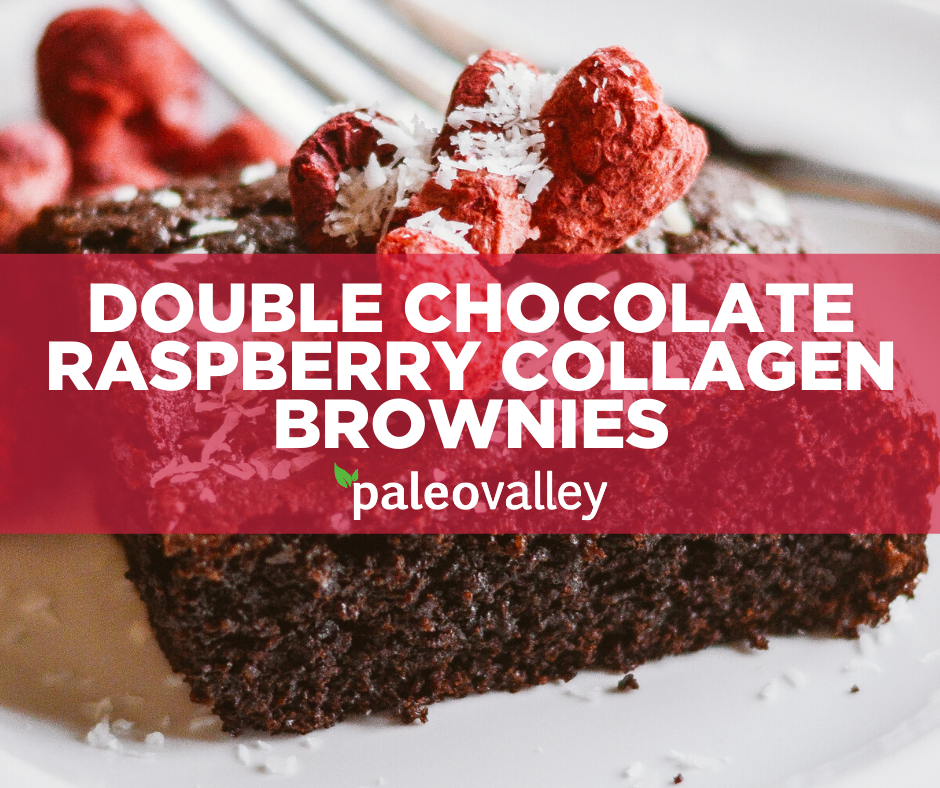 Double Chocolate Raspberry Collagen Brownies
Prep time: 15 minutes
Total time: 35 minutes
Serves: 12 brownies
Ingredients
1 scoop Paleovalley Bone Broth Protein
⅓ cup coconut oil, melted and cooled
3 large eggs
½ cup coconut sugar
⅓ cup unsweetened cacao powder
½ cup almond flour
pinch of sea salt
½ tsp baking soda
½ cup chocolate chips, divided (we love these stevia-sweetened ones!)
1 cup freeze-dried raspberries, divided (can use fresh, we found a more enhanced raspberry flavor with freeze-dried)
Shredded coconut to taste
Equipment
8x8" Baking pan
Two medium-sized mixing bowls
Directions
Preheat your oven to 350°F and line a baking pan with parchment paper.
In a medium sized bowl, whisk the eggs, then add in the cooled coconut oil, coconut sugar, and vanilla. Mix together well.
In a separate bowl, mix together dry ingredients.
Add the dry ingredients to the wet and stir until well combined. Fold in half of the chocolate chips.
Finely chop half of your freeze-dried (or fresh) raspberries into tiny bits. Fold into batter.
Pour the batter into your prepared baking pan and sprinkle the remaining chocolate chips on top.
Cook for 20-25 min. (20 if you prefer your brownies more fudgy, 25 if you prefer firmer).
Let cool for 10 min, then slice and top with the remaining raspberries and a dash of shredded coconut.
Serve with love.
There's nothing Paleovalley Bone Broth Protein powder can't do. From turning brownies into a superfood, to adding a dose of anti-aging collagen and protein to your daily smoothies, it's my go-to way to get a dose of bone broth without hours in the kitchen.