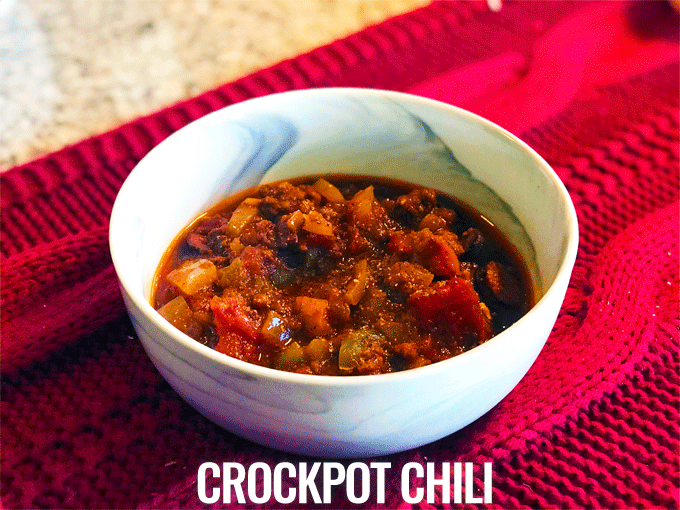 Crockpot Chili
Time to Dust off Your Crockpot!
By cooking a low and slow method, you also let the flavors meld together and intensify as the liquid is reduced over time. This creates more concentrated flavors that make your taste buds go wild, and leaves you with a super flavorful meal you'll love far after your last bite! This recipe is no different either because everyone loves chili.
Whether it's a Superbowl Party or a cold, winter day - chili is perfect for the occasion. For those of you who want a milder chili with less kick, the recipe is perfect as is. If you want a little more spice, feel free to add more red hot chili flakes or your favorite hot sauce. Franks red hot sauce is my absolute favorite!
Plus you can add our 100% grass-fed beef sticks in there for some extra flavor and protein! 😊
If you haven't tried our 100% grass-fed, award-winning beef sticks, here's a link where you can get up to 30% OFF.
Ok, let's get to this savory Crockpot favorite!
Crockpot Chili!
Yields 4 + Servings
Prep Time: 15 Minutes
Cooking Time: 4 Hours
Ingredients:
1 lb ground bison or beef
3 strips uncured bacon, diced
1 green bell pepper, diced
2 bell peppers, any color, diced
1 medium garnet yam, peeled and cubed small (optional)
1 white onion, minced or diced
5 tomatoes, diced OR 1 - 28oz can crushed tomatoes
1 - 6oz can tomato paste
Seasonings:
3 tsp smoked paprika
3 tsp cumin
1 tsp chipotle powder
1 tsp turmeric
1 tsp liquid smoke
¾ tsp ground mustard
¼ tsp + pinch cinnamon
¼ tsp + pinch allspice
pinch coriander
pinch red pepper flakes
Equipment:
Directions:
Dice and brown the bacon in a skillet until crispy and golden, drain excess fat.
Add bacon, raw ground meat, onions, bell peppers, yam, tomatoes, and tomato paste to crockpot.
Stir to combine.
Add all seasonings and stir to combine. Simmer on a stovetop for about 30 minutes, or in a crockpot on low for 4 hours or so.
***Always opt for organic for any of the ingredients above when possible and always 100% grass fed/grass finished for the meat.
With the holiday season around the corner, junk food inevitably tends to find us right? More often than not we gain a bunch of weight, feel bad and the cycle continues. It's my goal that if this is a pattern for you, we break that this year! 😊
The two sure-fire ways to keep yourself healthy over the holiday season are to follow simple, Paleo recipes (like this one) that are full of nutrient-rich, whole foods and contain zero refined sugars and carbs.
The second is to understand HOW and WHICH problematic foods can really be affecting your body and how to correct that quickly.
One of the greatest resources I've found (although she's far too humble to admit it) is Autumn's Radiate in 28 Quickstart Guide. It's having a profound impact on hundreds of people lives, including myself. It's helped eradicate my digestive issues I've had for the last 15 years AND I lost 12 pounds too, which was such an added bonus!
So don't let the holidays wreck your health this year! Instead, let's be prepared and intentional. Here's a link if you want to pick up a copy of Autumn's Radiate in 28 Quickstart Guide now - it's even free, we just kindly ask you cover the small S/H cost. Here's to looking and feeling your best ever!