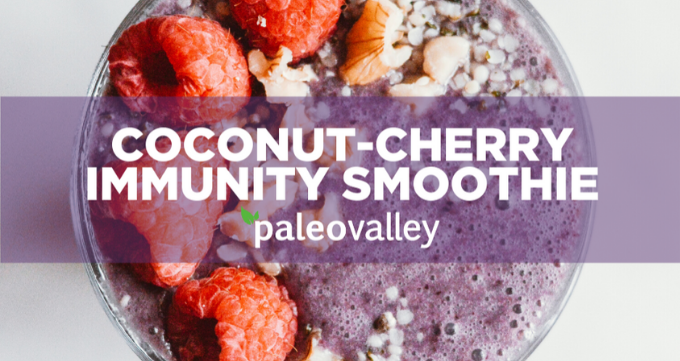 Coconut-Cherry Immunity Smoothie Recipe
Smoothies. They're convenient, the flavor possibilities are endless, and they're one of the best ways to get in a concentrated source of fruits and veggies. This cherry-coconut version not only offers a uniquely rich taste, but is also packed with even more veggies (but don't worry - you can't even taste them).
Aside from handfuls of dark sweet cherries and luscious coconut, this smoothie is loaded with raw, whole-food veggies and superfruits in the form of our Organic Supergreens Powder. You'll get everything from kale and broccoli to spirulina, turmeric, berries, and more.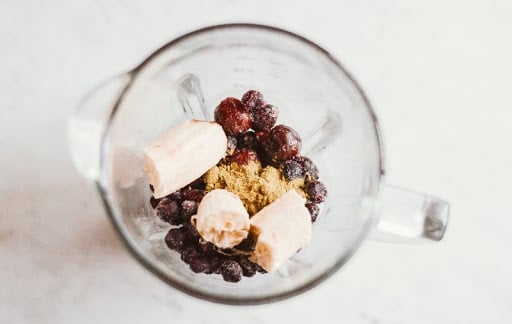 And another bonus: all ingredients are organic and non-GMO, with no cereal grasses that can cause digestive issues (and create that bitter flavor other green powders have).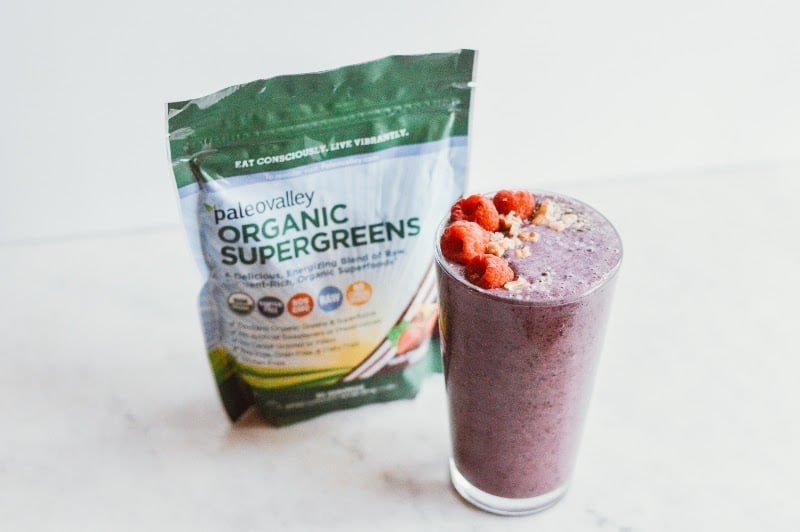 Right now we are all trying to super charge our immune system in any way we can. This smoothie does just that. With it's deep purple color and full spectrum of vitamins and minerals.
Top it with more superfood goodies and healthy fats like hemp seeds or other nuts, and you'll have yourself a full meal.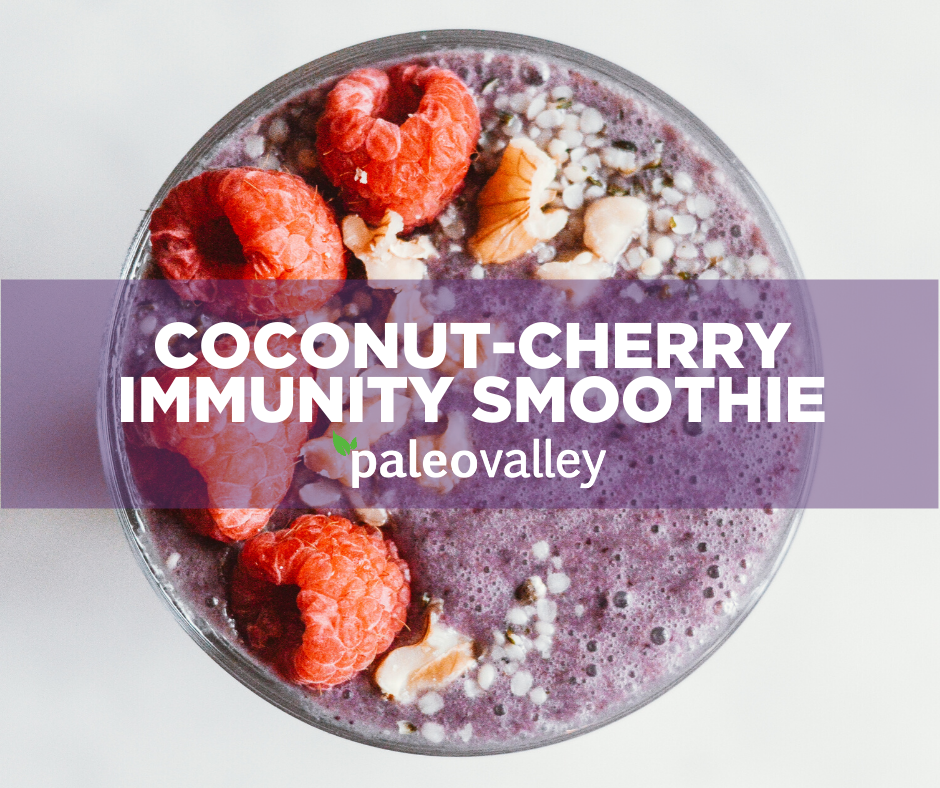 Coconut-Cherry Immunity Smoothie
Prep time: 2 minutes
Total time: 2 minutes
Serves: 1-2
Ingredients:
1 scoop Paleovalley Organic Supergreens Powder
⅓ cup full-fat canned coconut milk
½ frozen banana
¾ cup water
1 tsp pure organic vanilla extract
3 oz frozen sweet cherries
1 oz frozen blueberries
7 ice cubes
Dash cinnamon
Optional: Hemp seeds, nuts, raspberries, or extra blueberries for topping
Equipment:
Directions:
Place frozen banana, coconut milk, and water into a blender and blend. Once blended, add in remaining ingredients and pulse until smooth and creamy.
Top with hemp seeds and other chosen toppings and serve.
This smoothie is infused with our Organic Supergreens Powder: a whole food, raw greens and superfruits powder that only tastes like fruit (no bitter earthy flavor here!). Just mix in water, add it to smoothies, or even use it in baked goods for an immune boost any time. Check it out HERE!