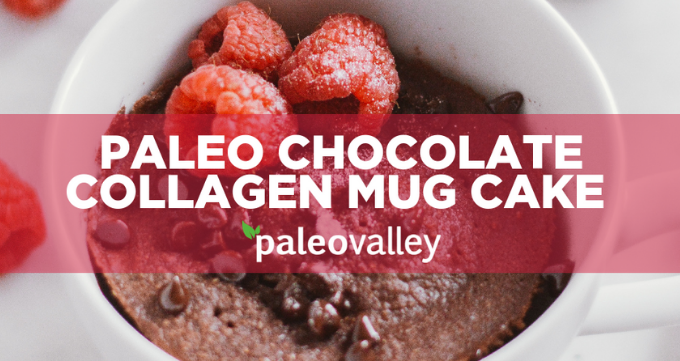 Chocolate Collagen Mug Cake Recipe
Chocolate season (aka: Valentine's Day) is just around the corner, and while most of us can agree we love a couple squares of pure dark chocolate a few times a week … we can also agree that following a healthy diet during any type of holiday can seem "slightly" complicated.
But, take it from us chocolate lovers (who also happen to be hardcore paleo): it doesn't have to be.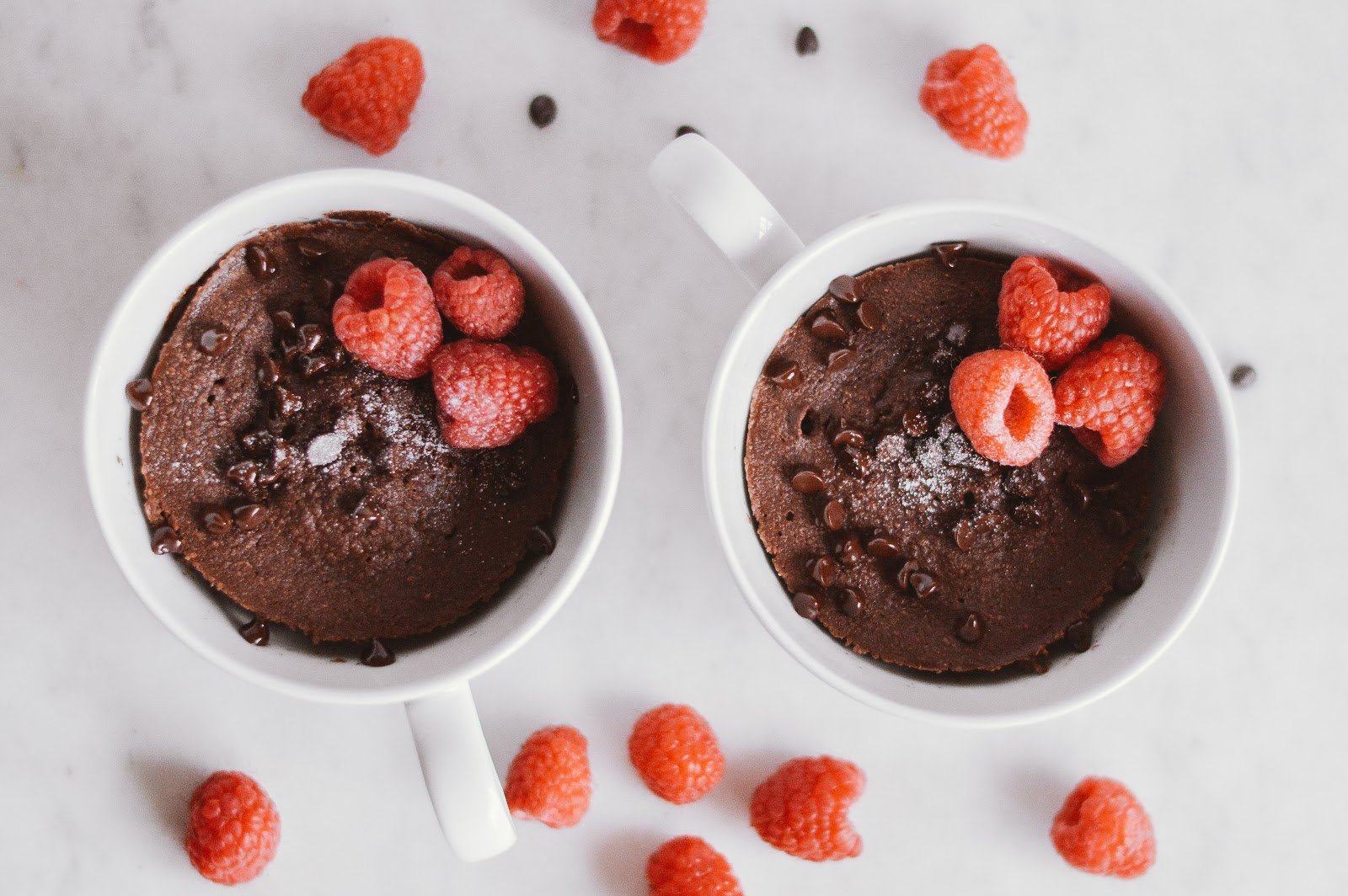 For example, this mug cake? It's filled to the brim with rich cacao, melted chocolate chips, and enough sweetness to have you craving another bite. Yet, it's also dairy free, gluten free, low carb, and takes under 10 minutes to make.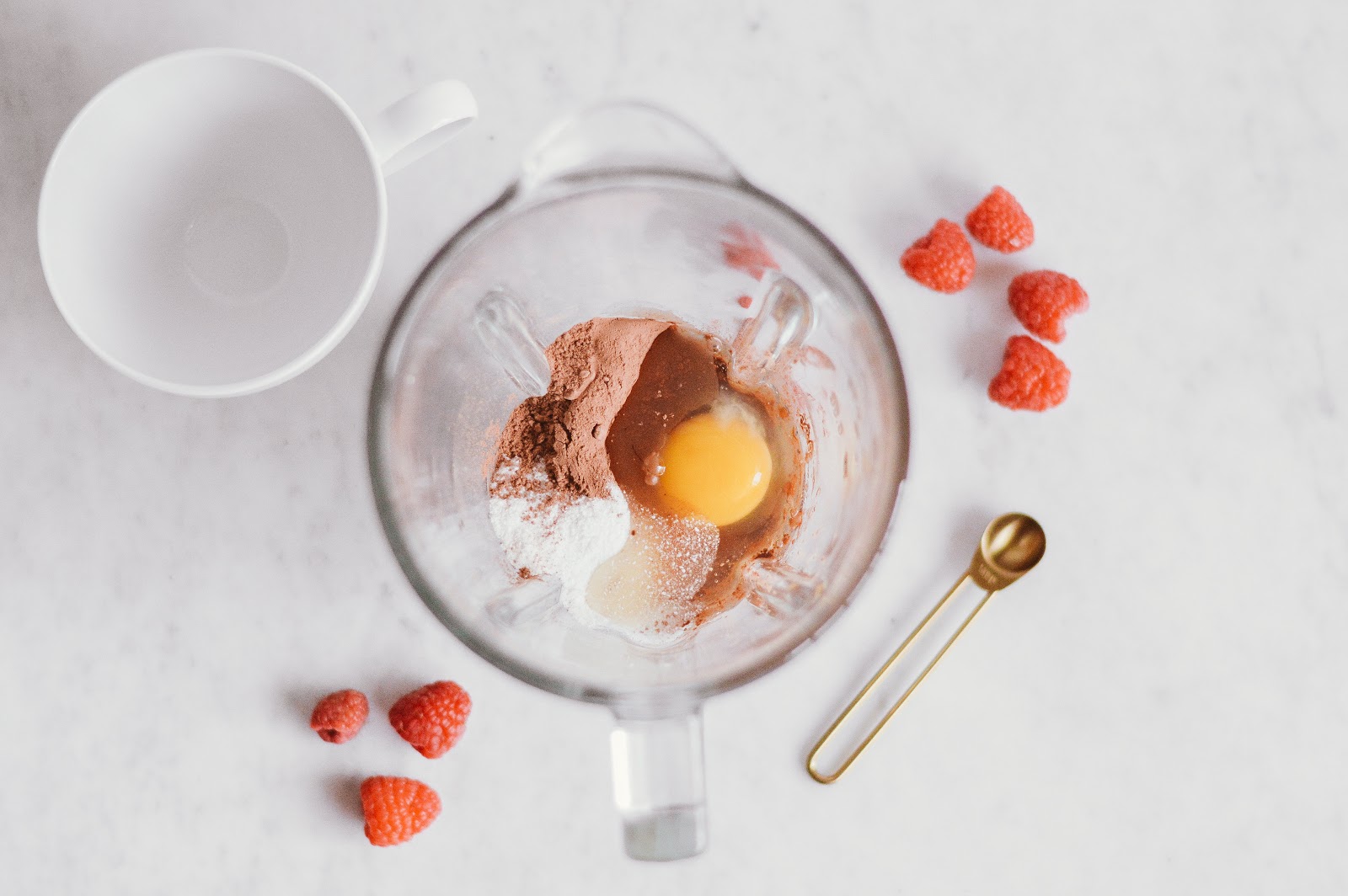 Not to mention, we've infused this particular version with our Grass Fed Bone Broth Protein, which contains abundant amounts of collagen that can help keep your skin supple and glowing (and who doesn't want to glow on Valentine's Day?).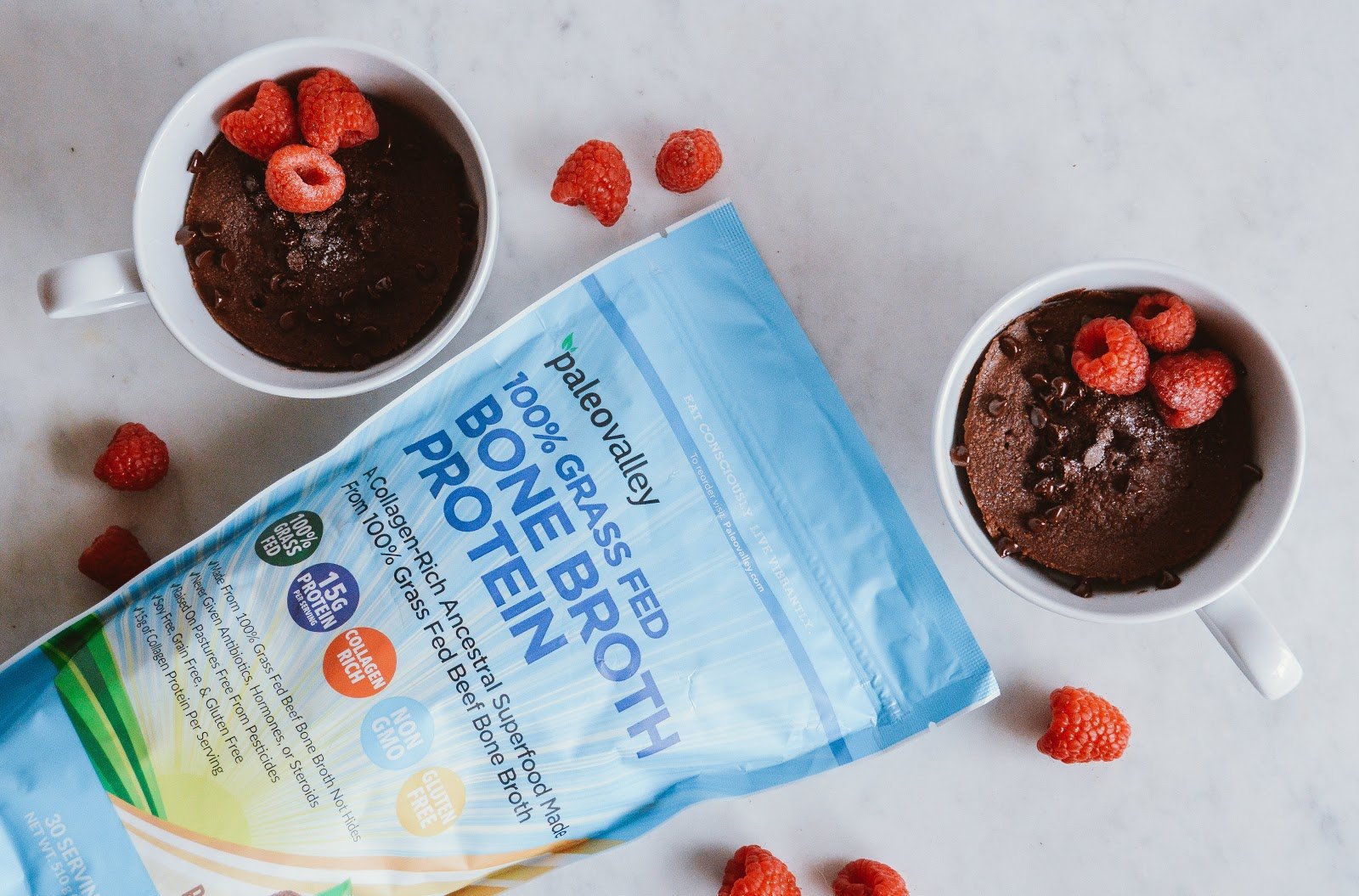 Treat you and your honey, or even yourself any day of the week, to this simple cake in a mug.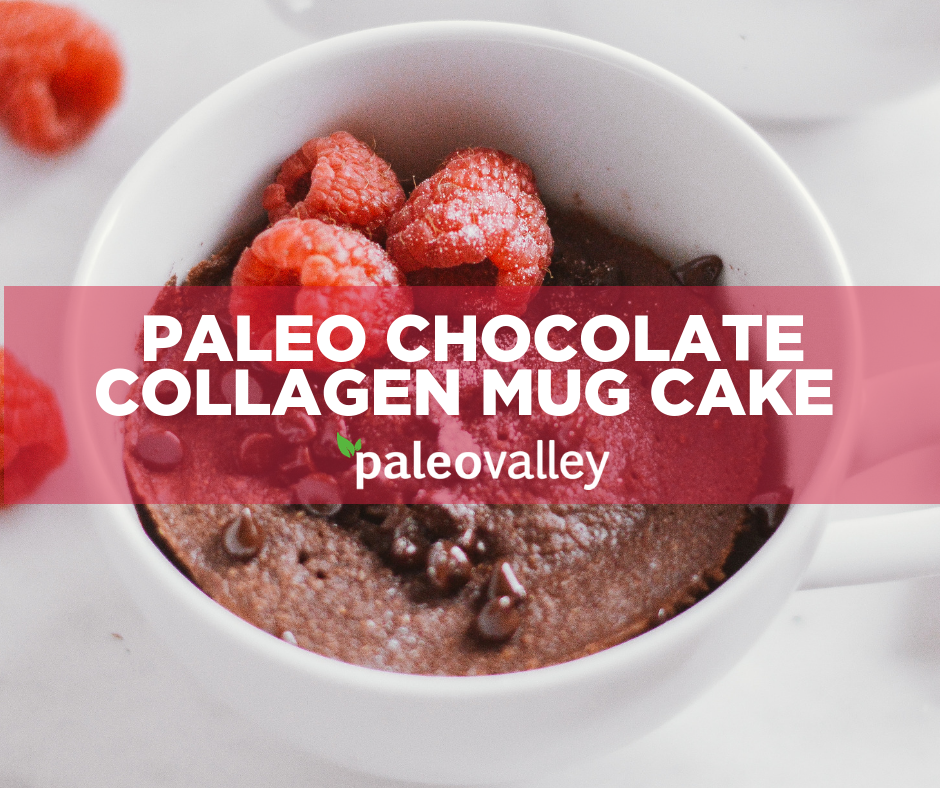 Chocolate Collagen Mug Cake
Prep time: 5 minutes
Total time: 7 minutes
Serves: 1 cake (double for 2)
Ingredients:
1/4 cup almond flour
2 Tbsp cacao powder
2 ½ Tbsp maple syrup
1/2 scoop Paleovalley Bone Broth Protein
1 tsp coconut oil
1 large egg
1/8 tsp baking powder
Optional toppings: Strawberries, raspberries, coconut milk whipped cream, chocolate chips, organic powdered sugar
Equipment:
Food processor or blender
Coffee mug
Directions:
Add bone broth protein, egg, maple syrup, coconut oil, and vanilla extract to food processor and pulse until smooth.
Add almond flour, cacao powder, and baking powder. Blend again.
Pour batter into your mug and microwave for 1-2 minutes, or until risen and cooked through.
Serve with choice of toppings.
Have your cake and be Paleo too! Blend our tasteless Paleovalley Bone Broth Protein into this, or any other gluten-free recipe, for a nutrient dense treat that's sure to please!