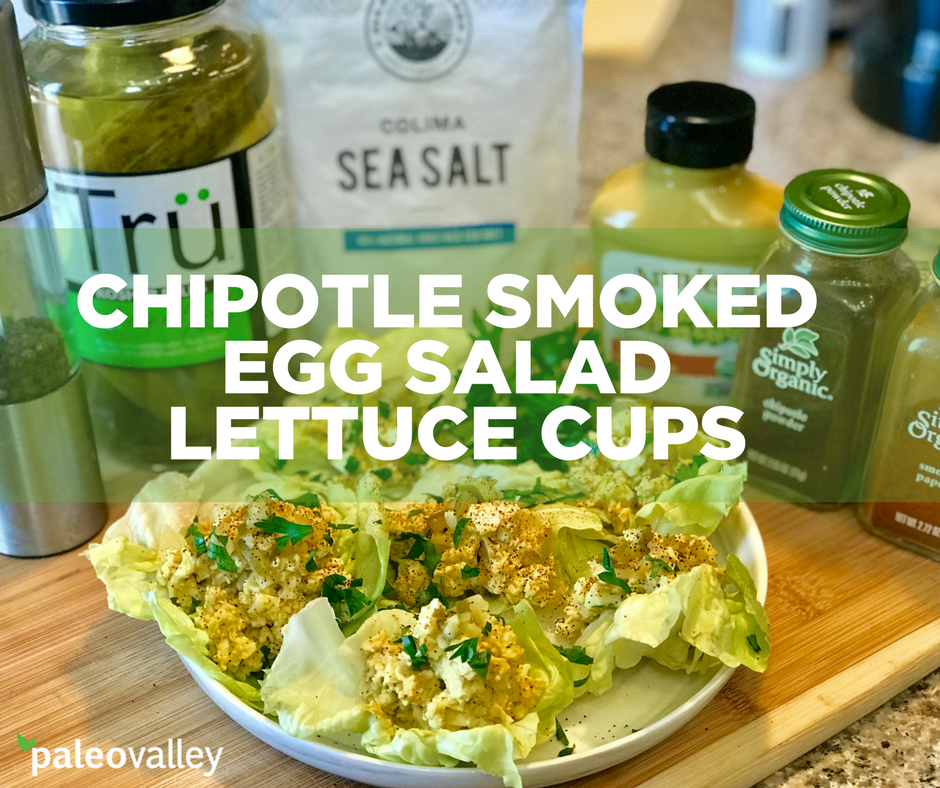 Chipotle Smoked Egg Salad Lettuce Cups
A Smokey Twist on an Great Classic!
These are so fun and simple to make, so if you're crunched for time, give this recipe a shot because it will not disappoint.
The smoked chipotle powder helps to kick the flavor up a few notches too so be sure to make enough for seconds or thirds because it's THAT tasty. 😊
Chipotle Smoked Egg Salad Lettuce Cups
Yields 4 Servings
Cooking Time: 20 minutes
Ingredients:
8 eggs, hard-boiled
2-3 dill pickles, minced
2 heads of Butter lettuce
1 Tbsp Primal Kitchen avocado mayo
1 tsp yellow mustard
1/8 tsp smoked chipotle powder
1/4 tsp smoked paprika
Sea salt and ground pepper to taste
Optional garnishes: Italian Parsley
Directions:
To make hard-boiled eggs: In a pot of room temperature water add the eggs. Make sure there's at least 1" of water above the tops of the eggs. Bring to a rolling boil for 1-2 minutes. Once boiling, cover and turn off the heat, letting the eggs continue to cook in the water for 13-15 minutes. Remove eggs and place them in a cold ice-water bath. Once they're cool to the touch, peel, and place into a bowl.
Add the rest of the ingredients (minus the Butter lettuce) and mix together well.
Serve the mixture in lettuce cups and garnish with Italian parsley.
This recipe is a wonderful dish the perfect dish to use as delicious party hors-d'oeuvres.
P.S. - Speaking of hors-d'oeuvres and delicious, healthy snacks, don't forget to stock up on some of our 100% Grass Fed Beef Sticks and Pasture Raised Turkey Sticks today! 😉