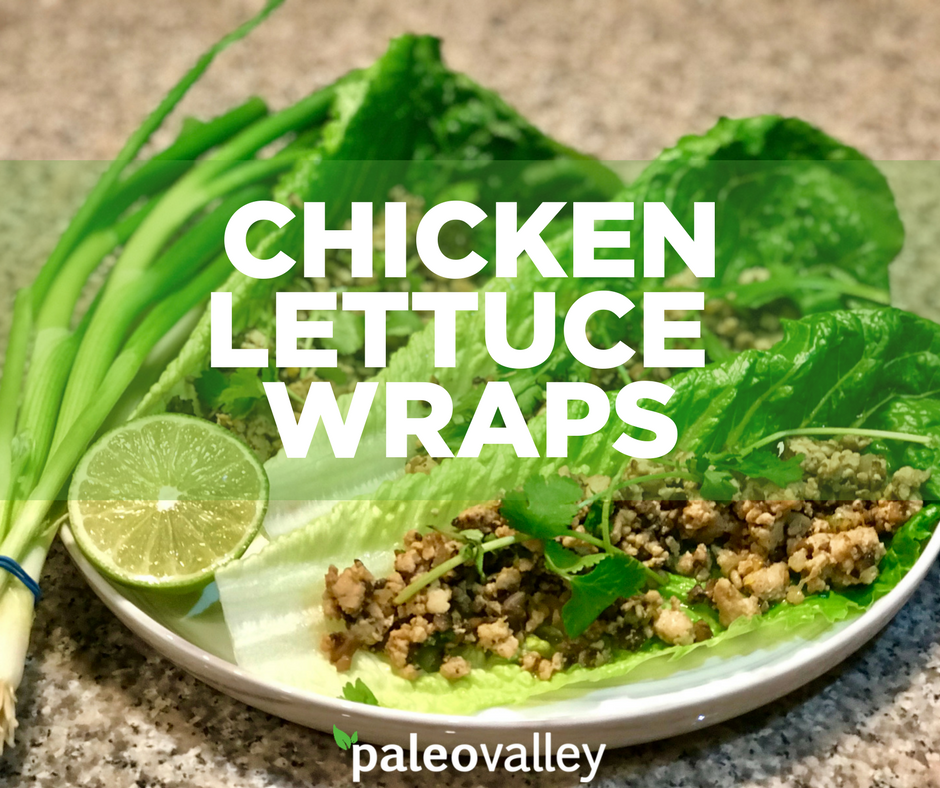 Chicken Lettuce Wraps
Chicken Lettuce Wraps
Yields 4 + Servings
Cooking Time: 15 Minutes

Ingredients:
1 lb ground chicken
6-8 oz. button or baby bella mushrooms, finely minced
2 green onions, sliced
1 garlic clove, minced
2 tsp fresh ginger, minced
1/3 cup coconut aminos
Lettuce leaves (romaine hearts or iceberg lettuce work well)
Cilantro
Optional garnishes: avocado, lime, scallion, cilantro
Dipping Sauce:
Equal parts dijon mustard and coconut aminos
Directions:
Prepare the filling by heating the oil in a medium sauté pan over medium heat. Add chicken and cook until lightly browned and cooked all the way through.
Add mushrooms, green onions, ginger, and garlic. Cook until fragrant and cooked through. Add 4 Tbsp coconut aminos and stir to coat chicken mixture.
Add any additional sauce as desired but try and avoid too much so your lettuce wraps don't get too soggy.
Scoop mixture onto lettuce leaves. top with cilantro, if desired and serve.
P.S. - Have you heard about our NEWEST product yet? I'm so excited to share this with you!
Our AIP friendy Paleovalley Pasture-Raised Turkey Sticks are finally here and they taste phenomenal!
Be sure to check out our 2 flavors here and stock up on these probiotic filled snack sticks now.
Do not miss out on tasting these! Grab some now and save.