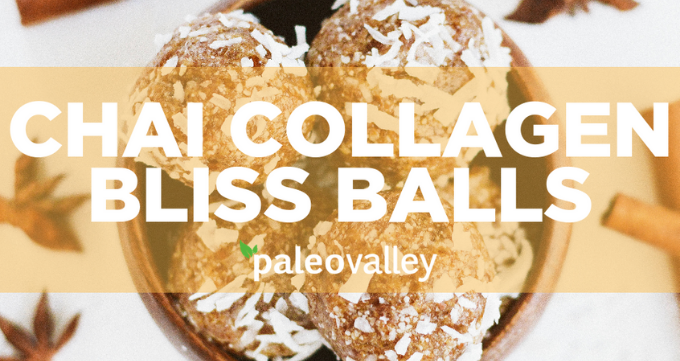 Chai Collagen Bliss Balls Recipe
Bliss balls are referred to as blissful for a reason….
They're essentially a bite of heaven in a ball. But what if they could become even more blissful, with fall spices and health benefits to boot?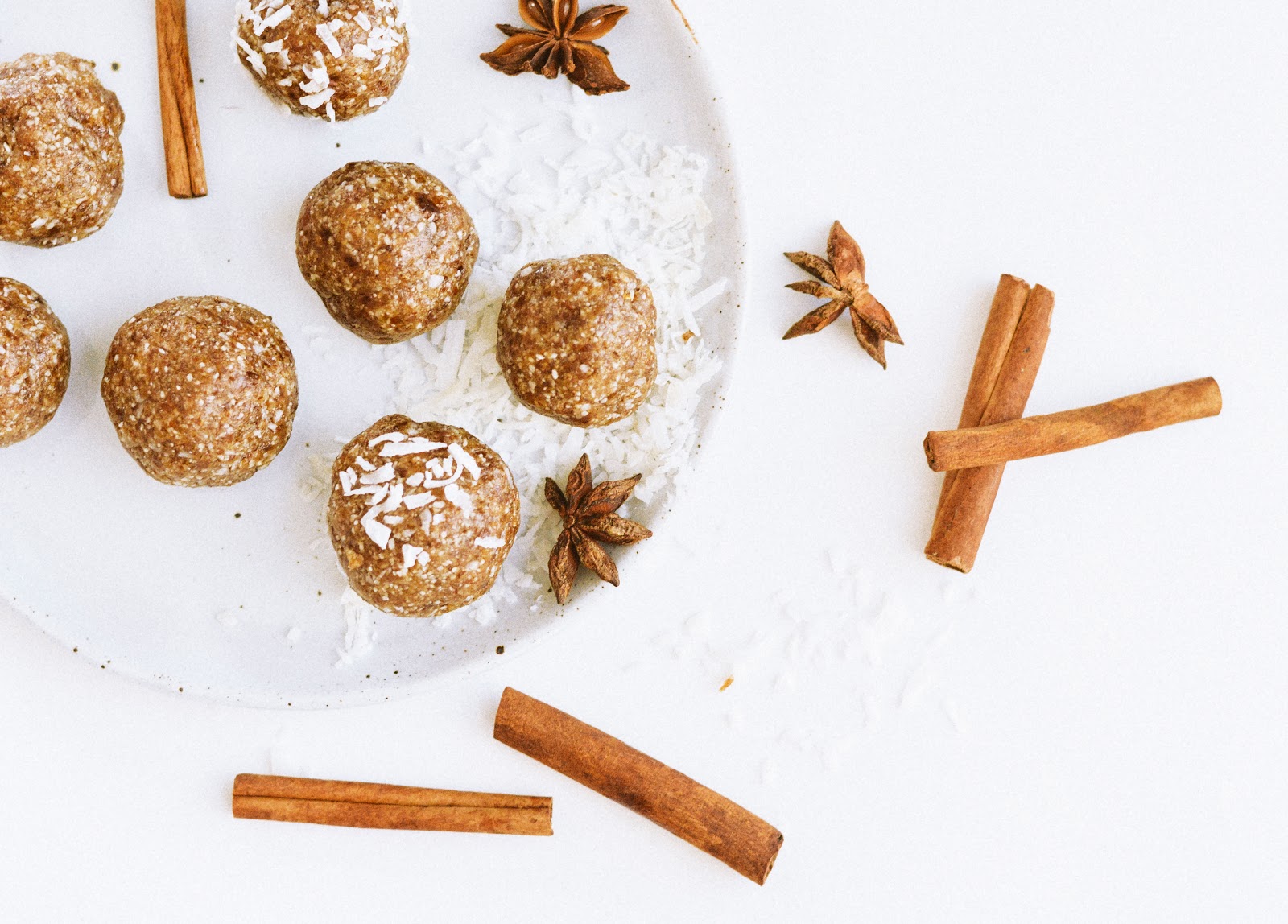 Well, you're in luck.
These Chai Collagen Bliss Balls are infused with chai spices, as well as our Grass Fed Bone Broth Protein. This bone broth powder has no taste, is bursting with protein and amino acids, and is also rich in collagen.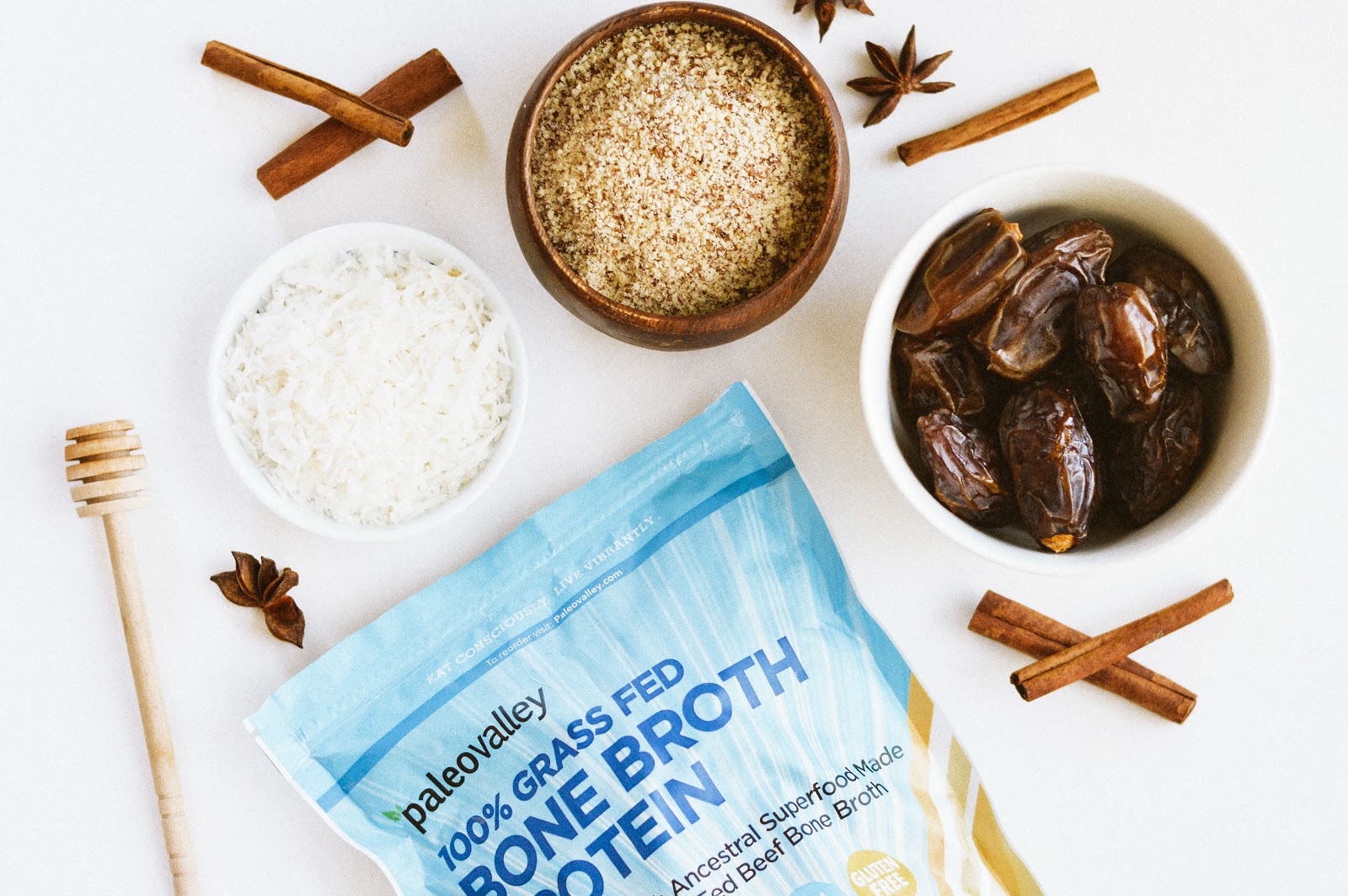 Collagen has been shown to have anti-aging effects due to its ability to help strengthen the collagen matrix of our skin, which when strong helps prevent sagging and wrinkles. In addition, it has also been shown to be anti-inflammatory and help improve your hair and nail health.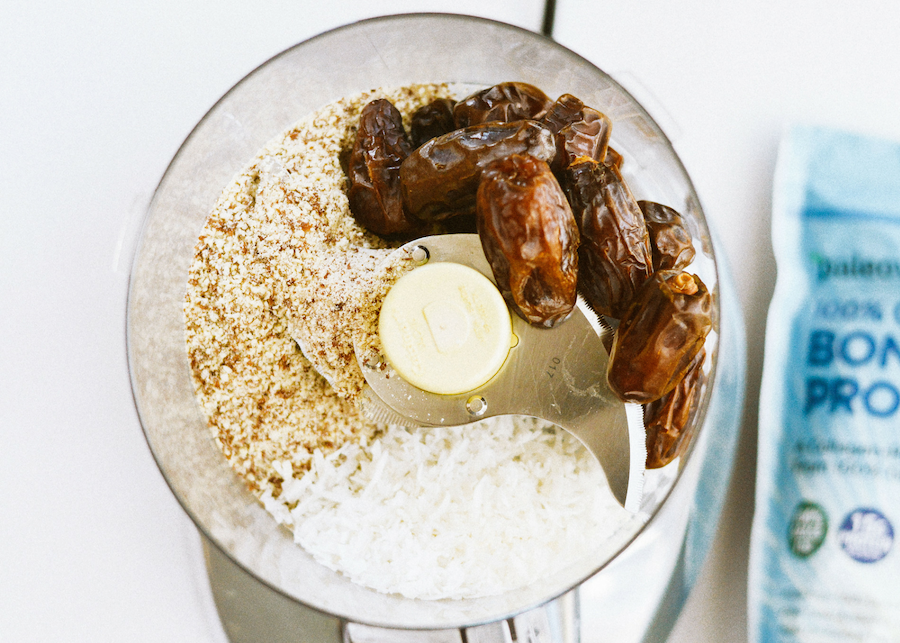 Roll all of these benefits into a sweet chai-flavored snack, and we'd have to agree that you'll be feeling pretty blissful.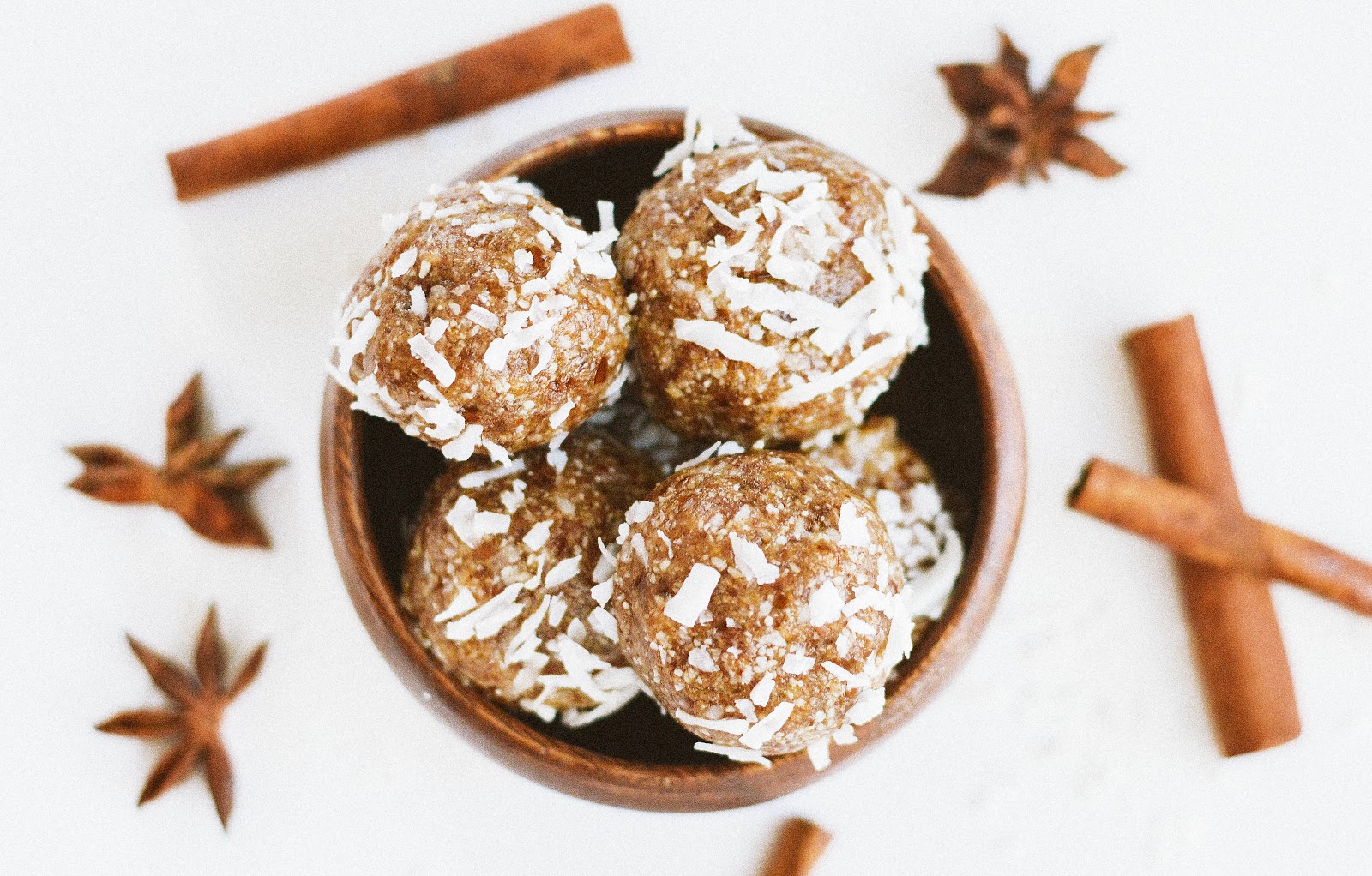 Chai Collagen Bliss Balls
Prep time: 15 minutes
Total time: 30 minutes
Serves: 10 - 15 bites
Ingredients
1 cup almond flour
12 Medjool dates, pitted
1/4 cup almond milk
1 tablespoon raw honey or maple syrup
¼ cup shredded coconut (plus extra for rolling)
1 teaspoon pure organic vanilla extract
1/4 teaspoon sea salt
1 teaspoon cinnamon
1/2 teaspoon ginger
1/2 teaspoon cardamom
1/4 teaspoon Chinese five spice
1/4 teaspoon cloves
1/4 teaspoon allspice
Equipment
Food processor
Large bowl for mixing dry ingredients
Directions
Add almond flour, protein powder, shredded coconut, salt, and spices to your large bowl and mix well.
Add dry ingredients to your food processor, then add wet ingredients.
Pulse until the mix becomes a crumbly texture, yet holds together when you press it between your fingers.
Roll mixture into small balls, then (optional) roll into shredded coconut, or even crushed nuts of your choice.
Place on a plate and let set in the fridge for 15 minutes before serving.
Do you have enough 100% Grass Fed Bone Broth Protein for this recipe?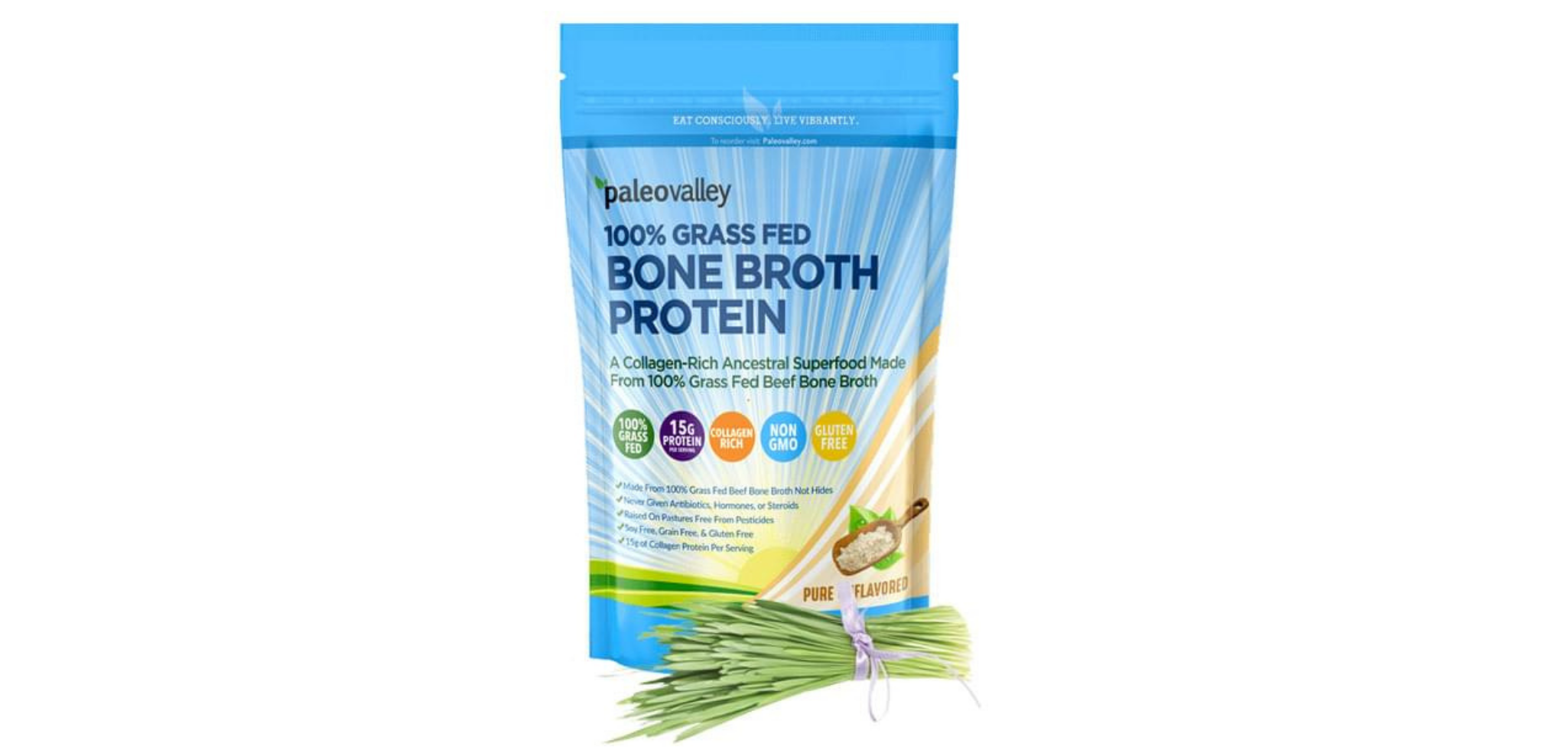 If not, go here and save up to 20% now.