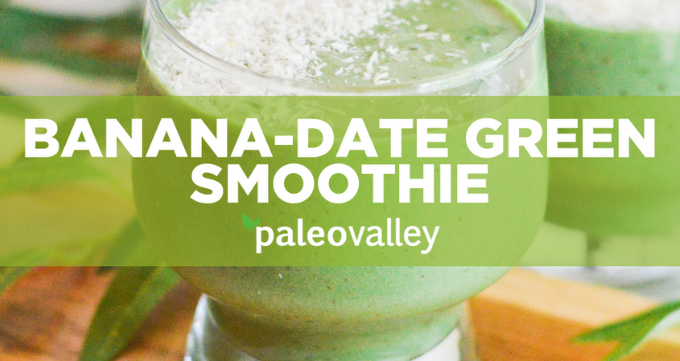 Banana-Date Green Smoothie Recipe
You have a future date with a banana, and it's going to be delicious.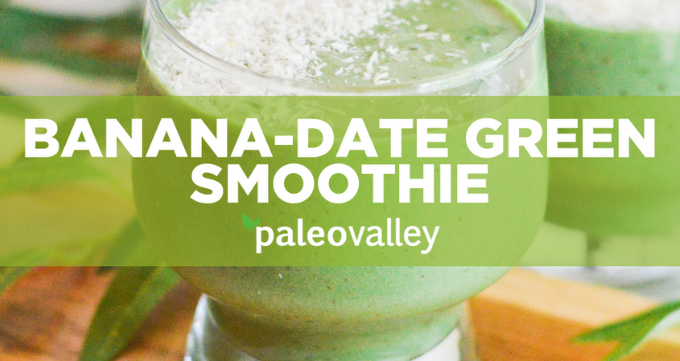 Okay, corny joke.
But in all scrumptious seriousness, you're going to want to whip up this smoothie if you want summer in a glass, as well as a double-dose of anti-aging and glow-inducing greens.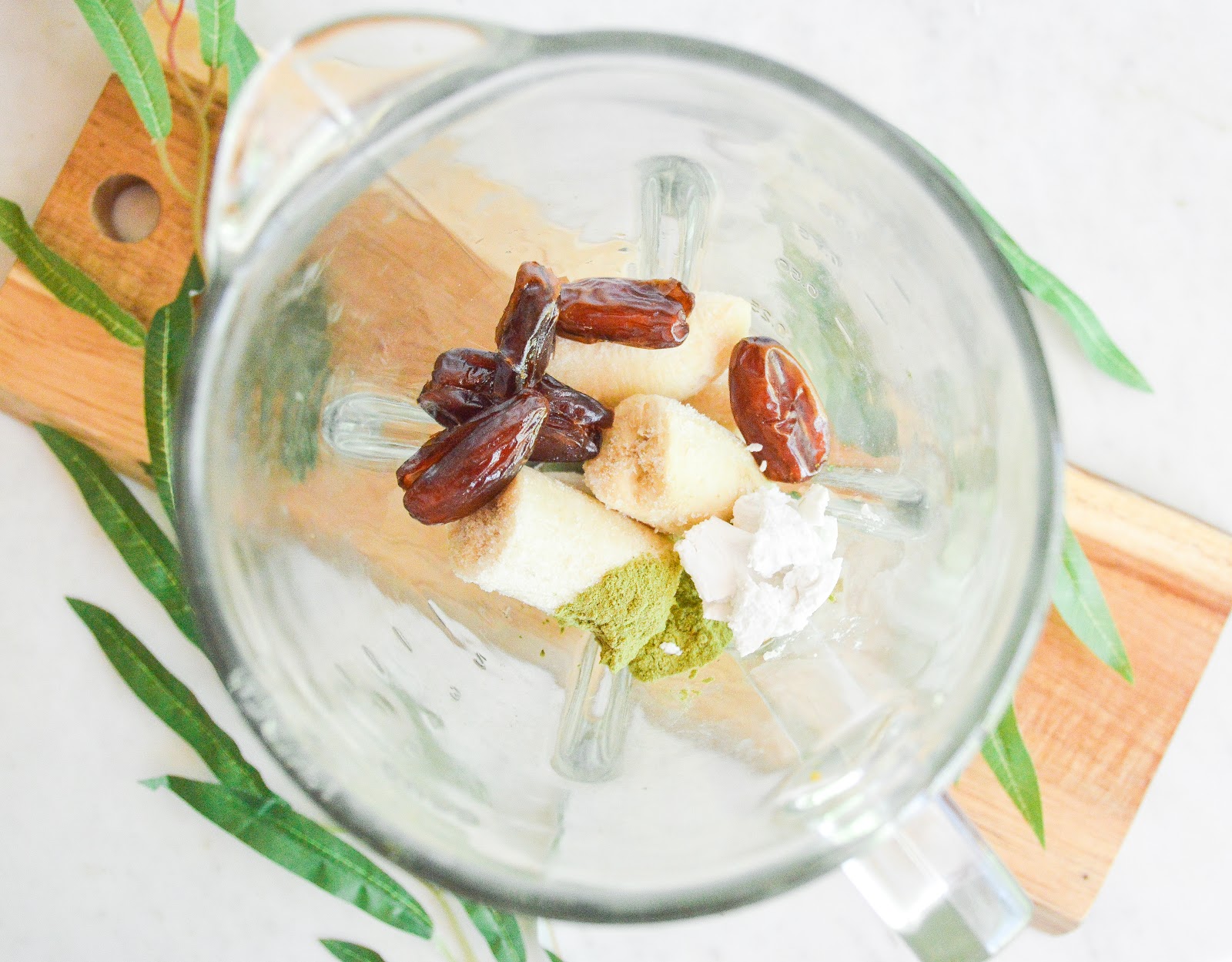 Rich dates give a caramel accent to the creamy banana in this smoothie, which is rounded out by a tropical coconut punch.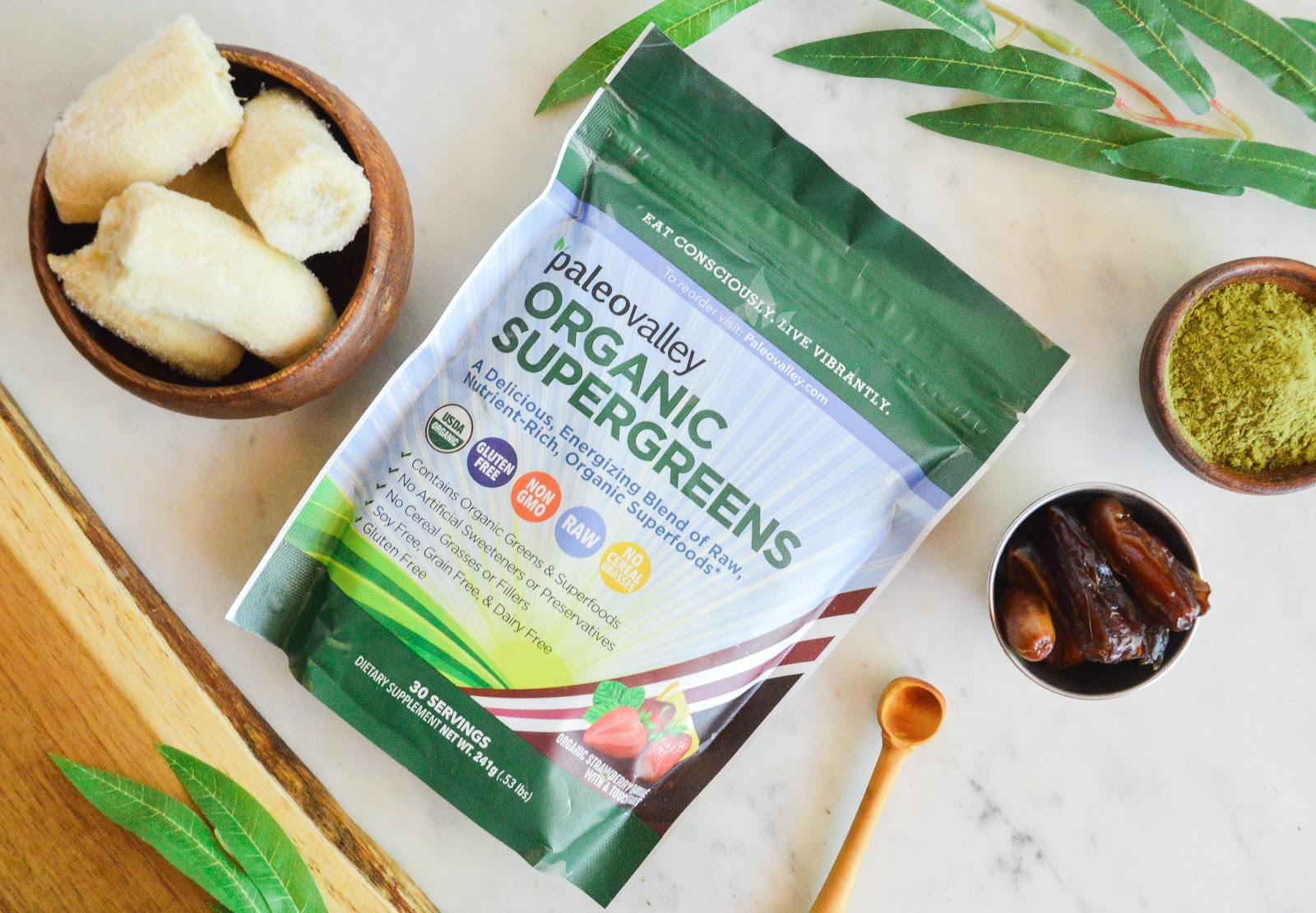 We've also added a fruity scoop of our raw, paleo-approved, cereal-grass-free, Organic Supergreens Powder! Now, we've had our experience with greens powders that were a bit too …earthy for our taste.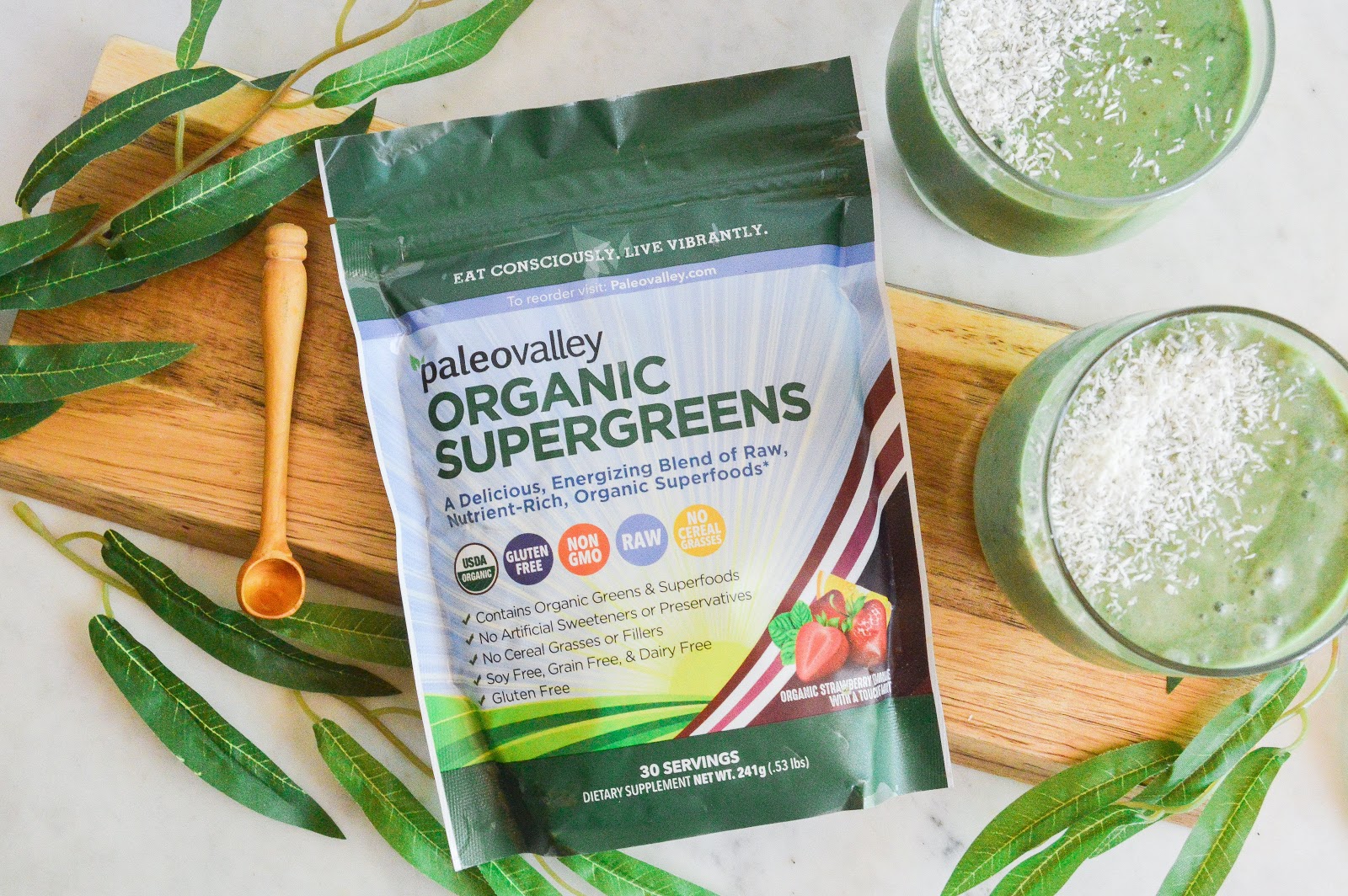 This surprisingly delicious blend lacks that overly bitter taste and has a more sweet and soft flavor, while still being packed with several servings of veggies.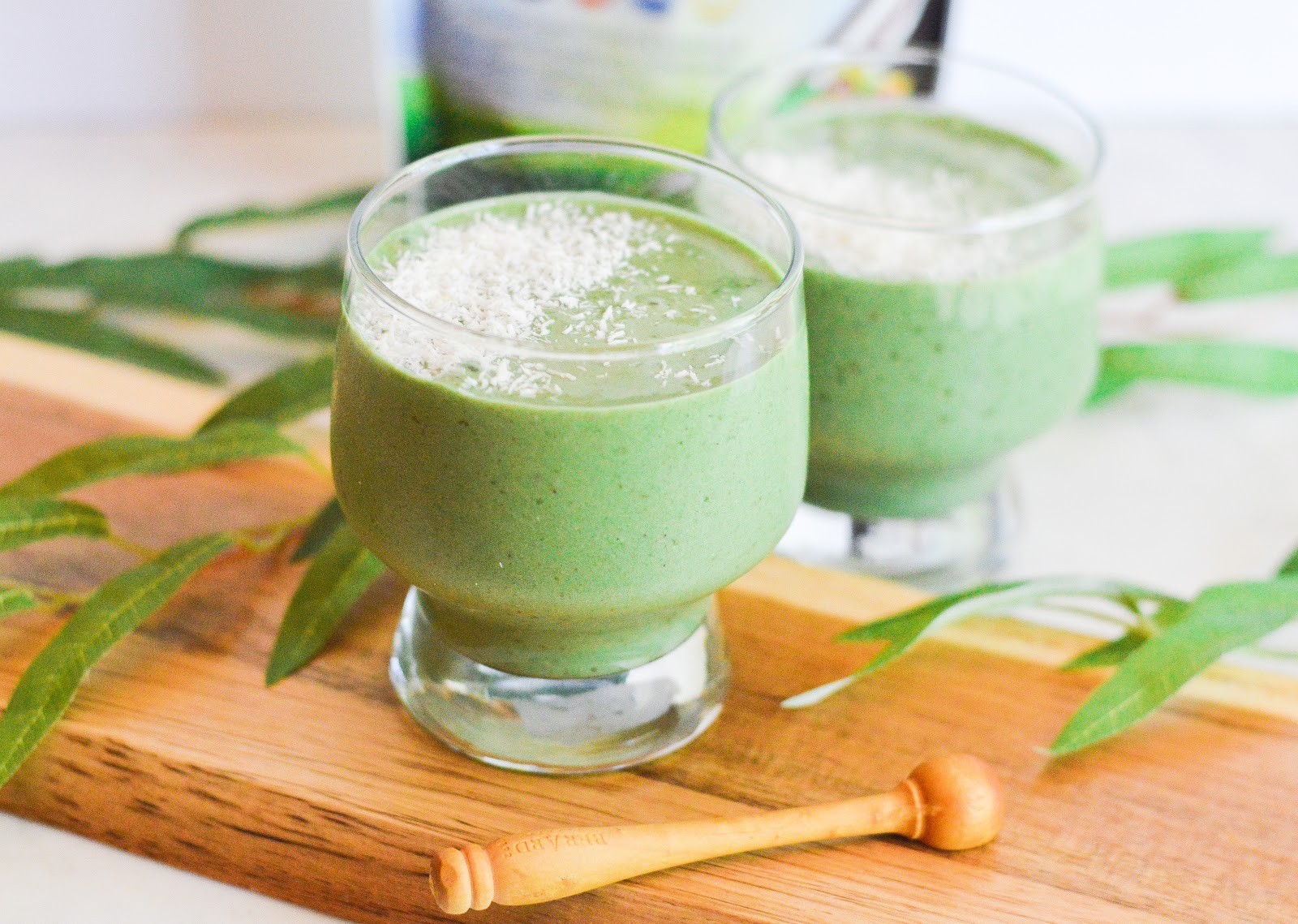 Give this smoothie a whirl anytime. It's particularly refreshing on a day in the sun.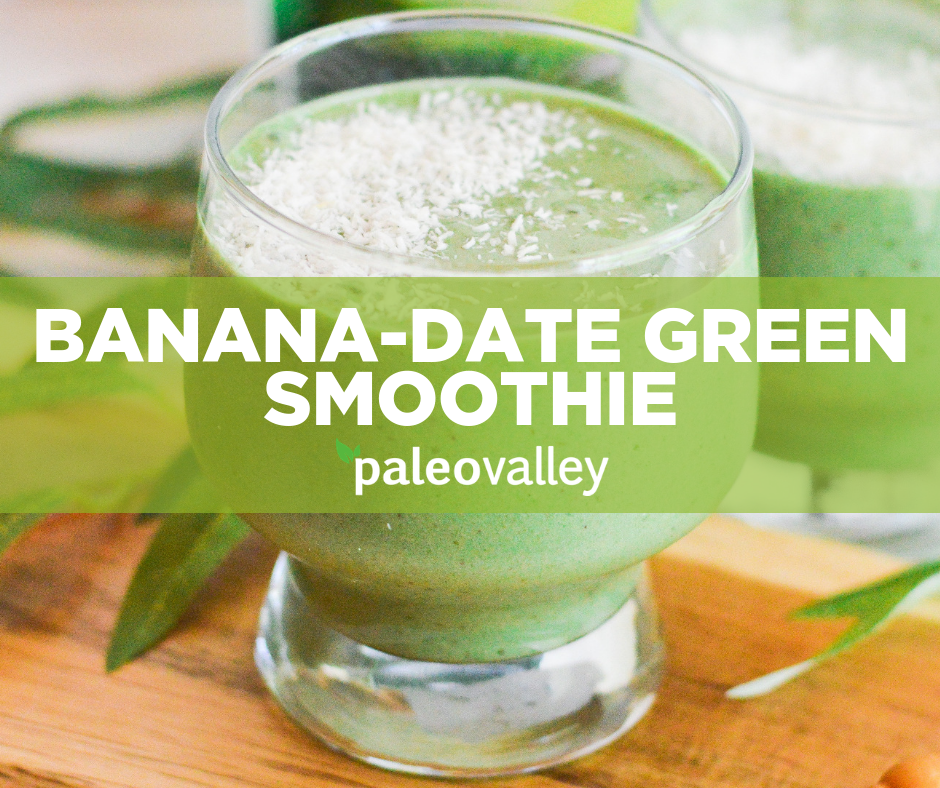 Banana-Date Green Smoothie
Prep time: 5 minutes
Total time: 5 minutes
Serves: 1-2
Ingredients:
1 frozen banana
1 cup unsweetened vanilla almond milk
¼ cup coconut cream
4 pitted medjool dates
1 Tbsp ground flax meal
1 Tbsp shredded coconut for topping
Equipment:
Directions:
Add all ingredients to a blender and blend on high until thoroughly combined.
Serve, topped with shredded coconut.
Looking to quickly add more veggies and superfoods to your daily regime? Add a scoop of Paleovalley Organic Supergreens, to your smoothies, non-dairy yogurts, these tasty cookies and more! This blend contains no cereal grasses, is completely raw and paleo, and is loaded with super-antioxidant fruits and veggies. Learn more about Organic Supergreens here!