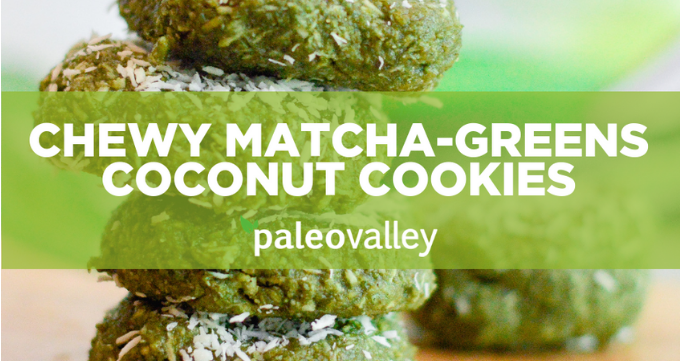 Chewy Matcha-Greens Coconut Cookie Recipe
You may be eyeing this recipe with a bit of hesitation.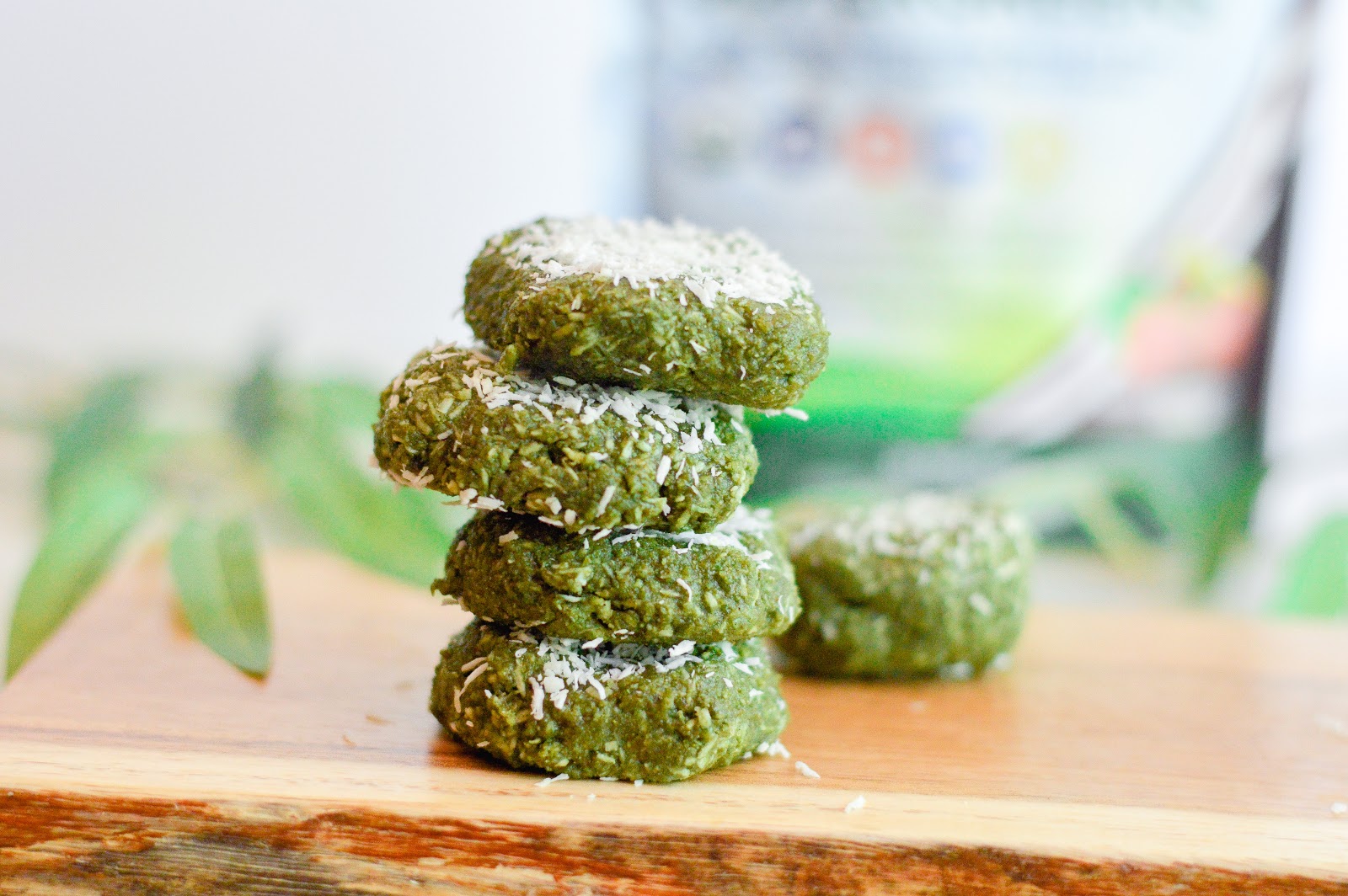 After all, a cookie infused with veggies doesn't sound like it would be that appetizing at first glance. But trust us: this cookie recipe is infused with our Organic Supergreens powder, which has all the benefits of a green powder … and none of that bitter, earthy flavor you're used to.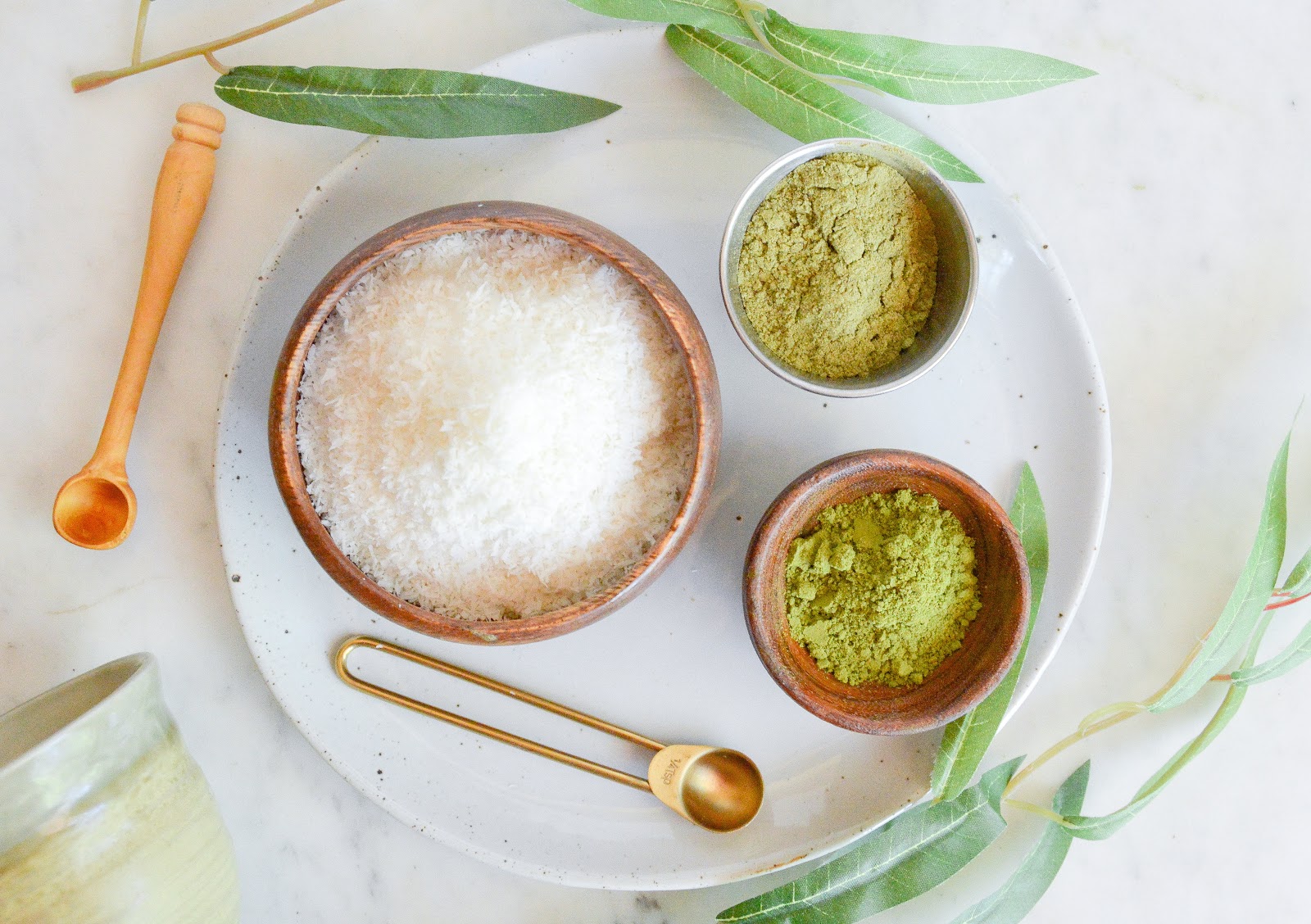 Our Organic Supergreens contain a blend of organic veggies and super-antioxidant fruits, with a unique twist: you only taste the fruits! This makes it a perfect addition to any paleo treat.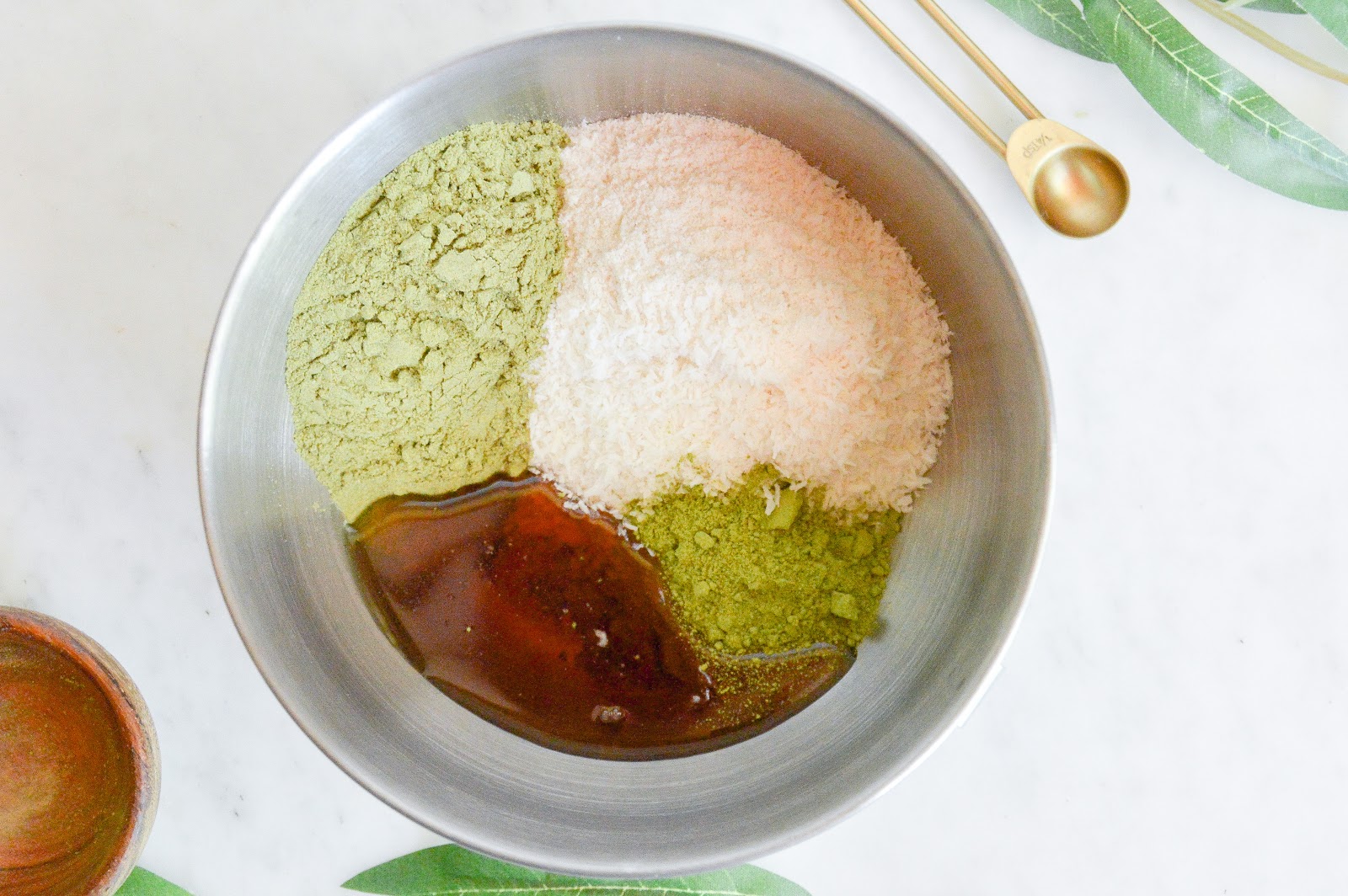 Here we've added it to chewy matcha cookies, which technically shouldn't even qualify as "cookies" after we're done with them. They're almost too healthy to label them as such; however, their cookie-taste and texture is undeniable.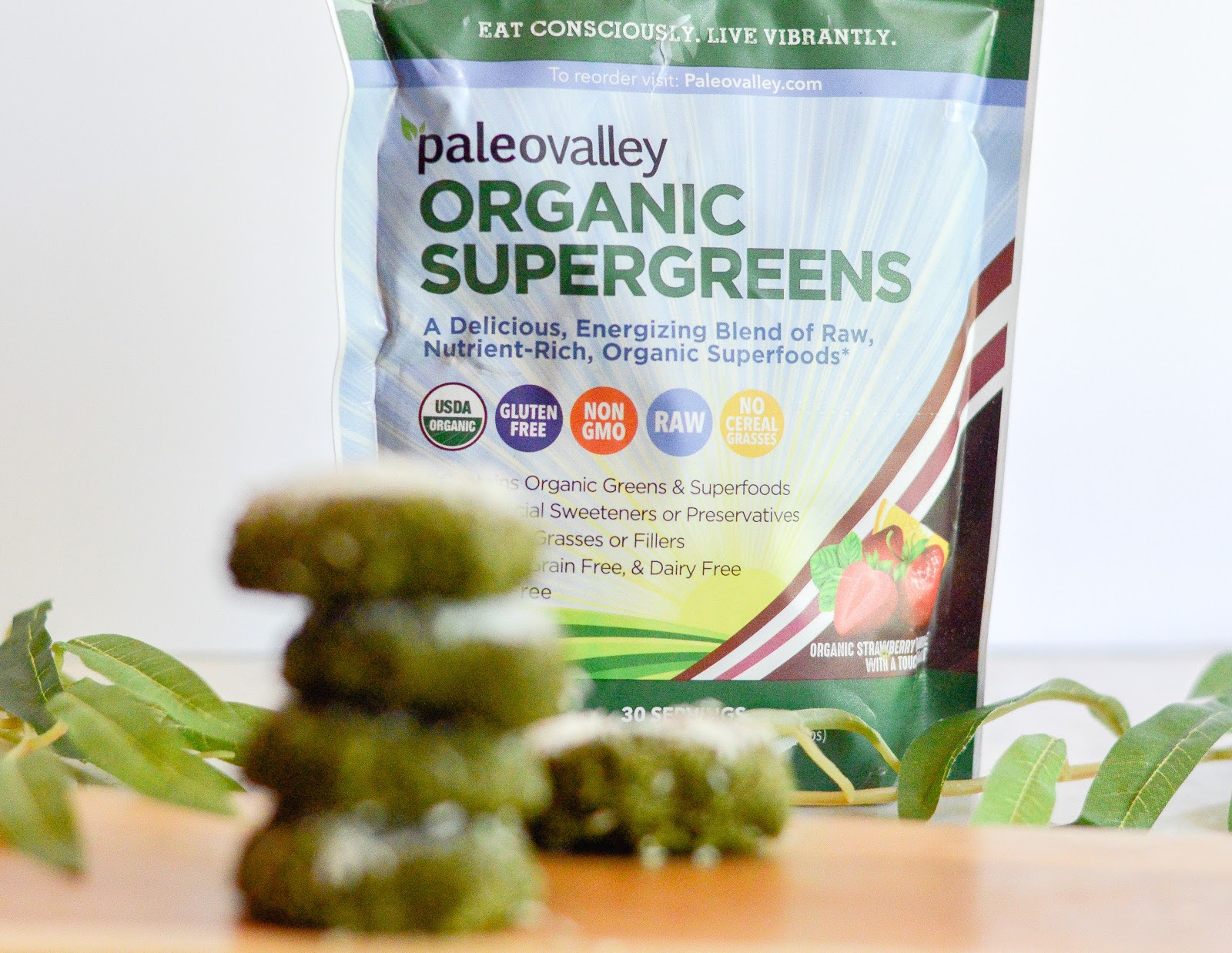 Whip these up for a sweet treat (or even have them for breakfast … we won't tell).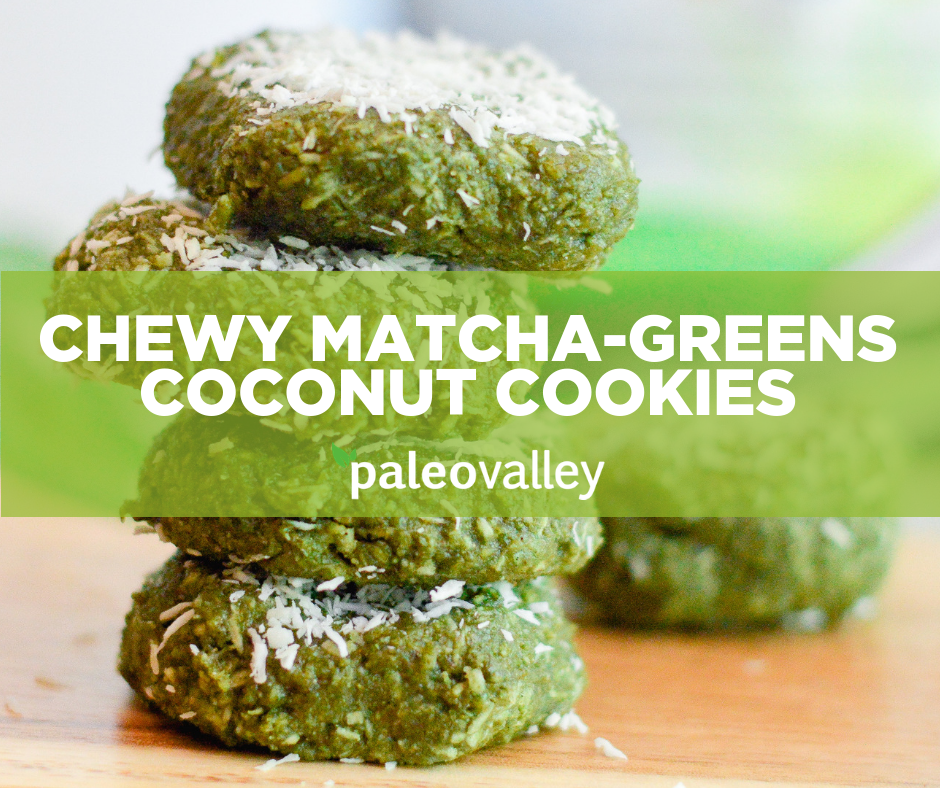 Chewy Matcha-Greens Coconut Cookies
Prep time: 5 minutes
Total time: 20 minutes
Serves: Makes 8 small cookies
Ingredients
⅔ cup unsweetened shredded coconut
¼ tsp matcha powder
1 Tbsp Paleovalley Organic Supergreens powder
½ cup almond flour
¼ cup raw honey
4 tsp melted coconut oil
Equipment
Large mixing bowl
Parchment paper
Directions
Whisk together shredded coconut, matcha powder, almond flour, and organic supergreens powder in a mixing bowl.
Slowly stir in raw honey, followed by coconut oil.
Mix until a thick, sticky paste forms, then shape into cookies.
Set on a plate covered in parchment paper, then refrigerate for 15-20 minutes.
Remove and serve. Keep the extra refrigerated for up to a week!
Organic Supergreens Powder is an easy way to increase the nutrient density of any recipe! It turns everything from smoothies to baked goods into anti-aging, gut-healing superfoods with just one delicious scoop.



Click HERE to Try Supergreens RISK-FREE + Get up to 20% Off TODAY!