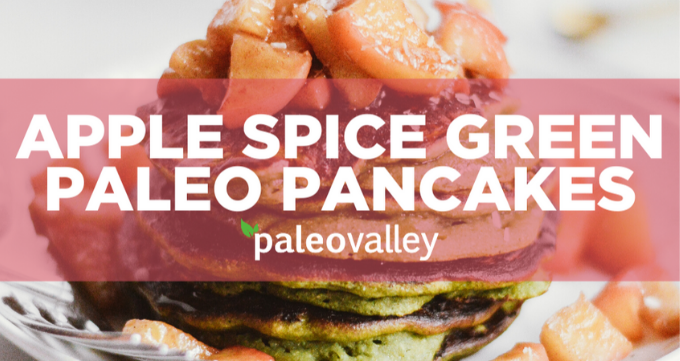 Apple Spice Green Paleo Pancake Recipe
Pancakes are typically thought of as an indulgent weekend meal, even if they're paleo and relatively low sugar. After all, we're accustomed to filling our bodies with veggies, protein, and greens to start our days, saving the sweeter options for Sundays.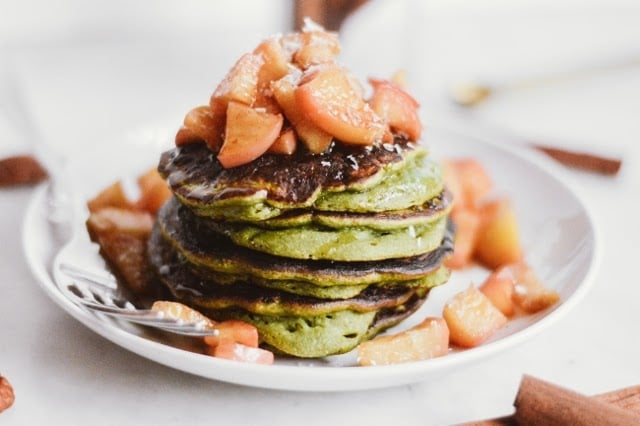 This Winter, we're encouraging you to break the pancake mold…because this recipe has all the veggie and fruit goodies you need out of a well-rounded breakfast.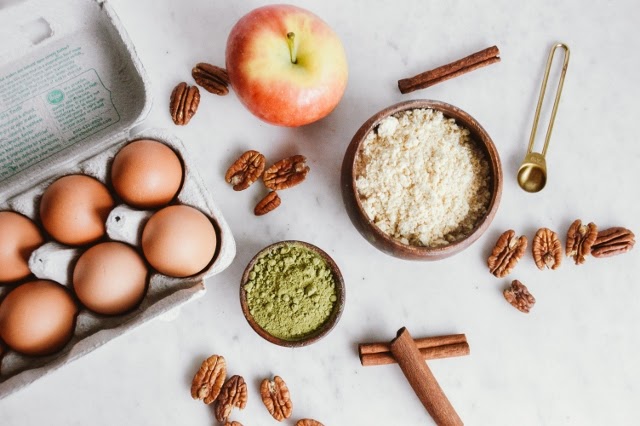 These apple spice pancakes not only contain healthy fats from almond and coconut, but are also infused with our Organic Supergreens, and therefore packed with the most nutrient-dense, high-antioxidant berries, greens, and superfoods.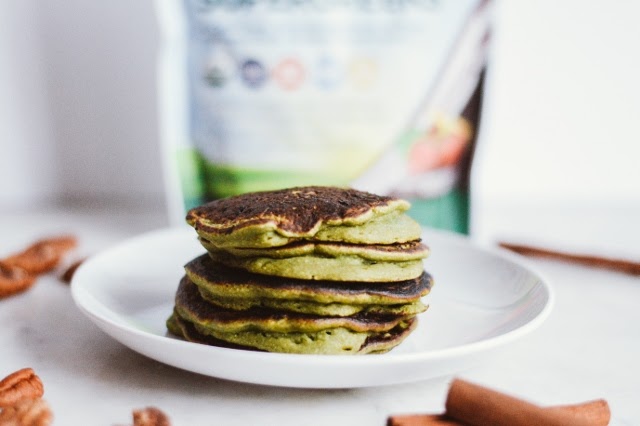 And don't worry - you'll taste all of the fruits, and none of the bitter greens or veggie taste common to most greens powders. This is because our blend is made with raw, whole fruits and veggies, and contains no cereal grasses.
Top these spiced pancakes with cinnamon-drizzled and caramelized apples any day of the week for a nutrient-dense pancake that rivals the benefits of your green smoothie.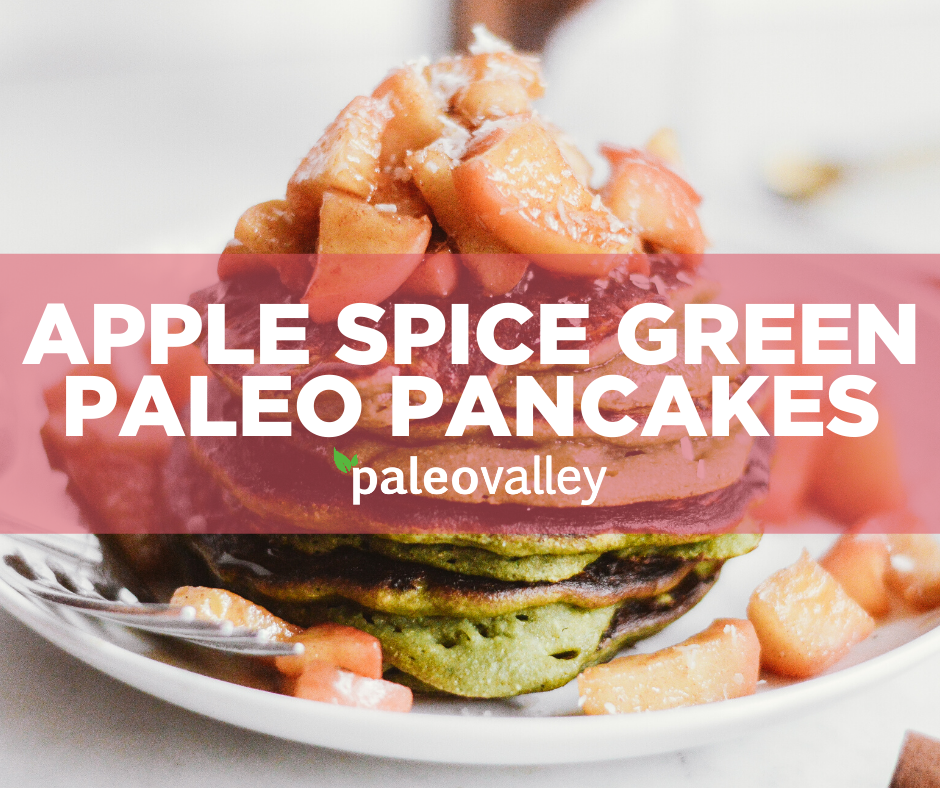 Apple Spice Green Paleo Pancakes
Prep time: 15 minutes
Total time: 30 minutes
Serves: 6 servings
Dry Ingredients
Wet Ingredients
4 large eggs
½ cup almond milk
½ cup apple sauce
1 Tbsp maple syrup
1 tsp apple cider vinegar
1 tsp pure organic vanilla extract
1 Tbsp coconut oil
Topping Ingredients
2 apples, peeled, cored, and finely chopped
¼ cup maple syrup
2 Tbsp coconut oil
1 tsp cinnamon
Equipment
Large skillet
Small saucepan
Two large mixing bowls
Directions
Whisk all dry ingredients together in a bowl.
In a separate bowl, whisk all wet ingredients together.
Combine the wet and dry ingredients and stir until thoroughly mixed.
Heat a skillet, or griddle, on medium-high heat and coat with coconut oil.
Spoon the batter onto the skillet, keeping your pancakes approximately 3-4 inches in diameter. Let cook for 2-3 minutes on one side, then flip and cook for an additional 1-2 minutes.
While the pancakes are cooking, make the apple topping in a small saucepan over medium heat. Add the chopped apples, coconut oil, maple syrup, and cinnamon to the pan and let simmer for 10-12 minutes, or until the apples are soft.
Serve immediately with the apple topping poured over the pancakes. Add additional maple syrup if desired!
These fluffy pancakes are infused with Organic Supergreens - a raw greens powder that doesn't taste bitter and contains NO gut-irritating cereal grasses. Add it to everything from baked goods to smoothies for a daily serving of organic fruits and veggies.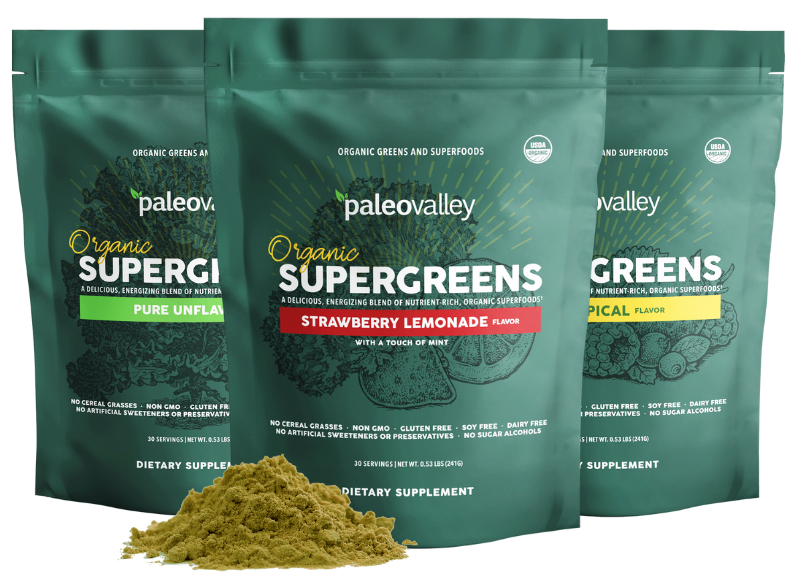 >>> Click HERE to Try Supergreens RISK-FREE + Get up to 20% Off TODAY!