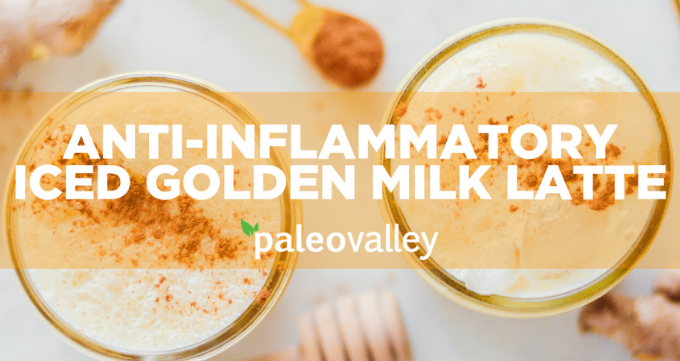 Anti-Inflammatory Iced Golden Milk Latte Recipe
When summer hits full throttle, the heat can easily make us swap our standard lattes for iced or blended versions.
If you're a fan of golden milk lattes (or perhaps have yet to try one, but don't want to whip up something hot this time of year) we have a refreshing treat for you.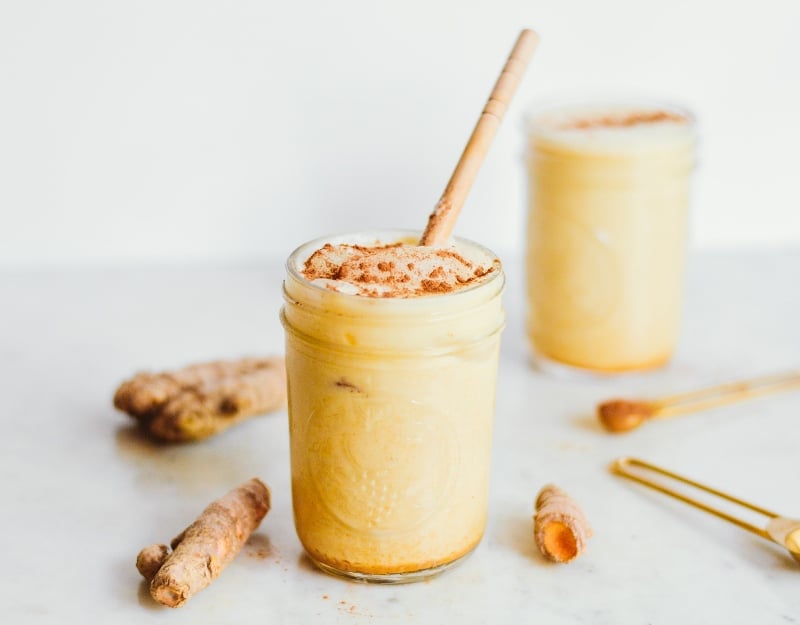 Golden milk lattes originated from Ayurveda, the ancient medicine system of India. They have been concocted for thousands of years for their ingredients' ability to help reduce inflammation, and even fight bacteria.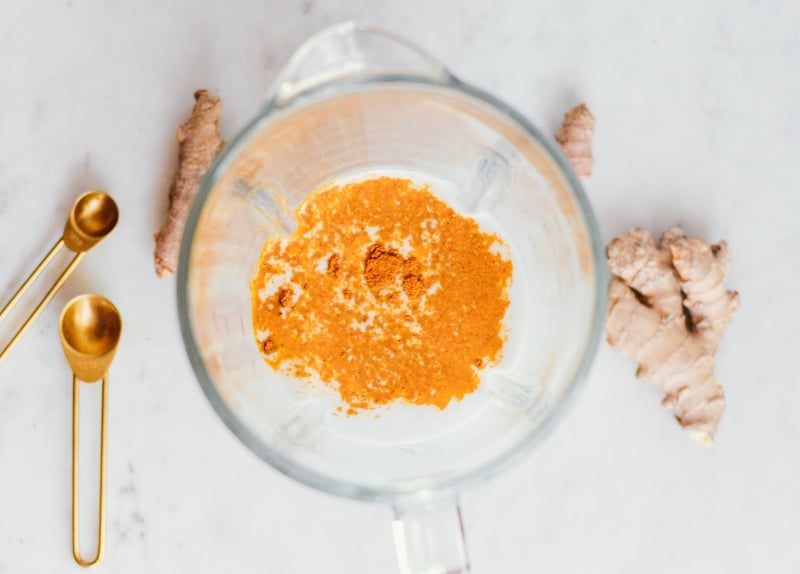 This version is filled with all of the anti-inflammatory spices you've heard about, including turmeric, cinnamon, ginger, and more, with an added decadent twist of vanilla and almond extracts.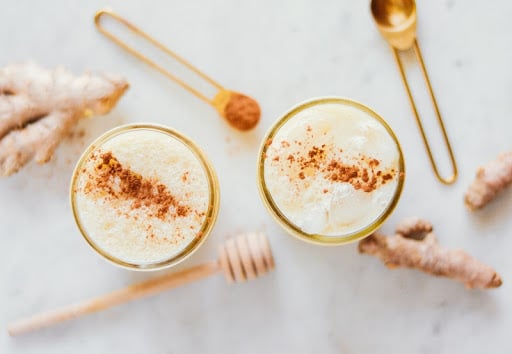 If this is your first time trying a golden milk latte, don't worry about the black pepper - it's virtually tasteless in this recipe, and is a necessary addition to help the other spices absorb fully into your system.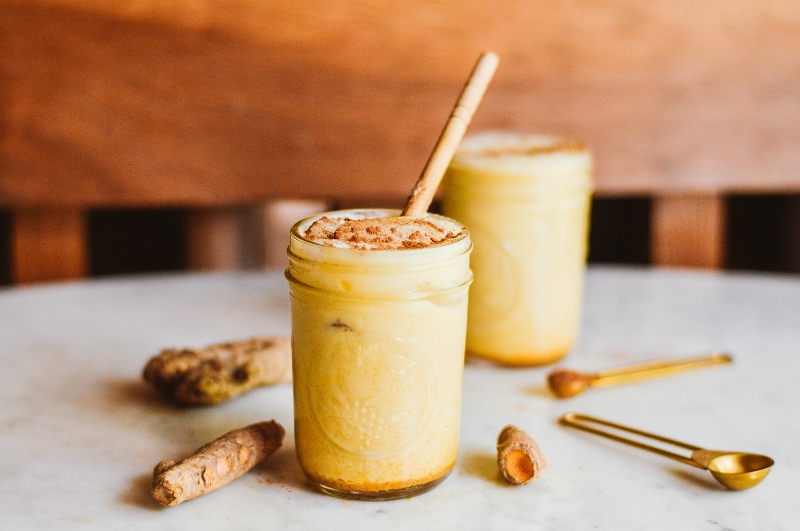 In this instance, "a latte a day keeps the doctor (and the heat) away," could possibly be your new summer jam.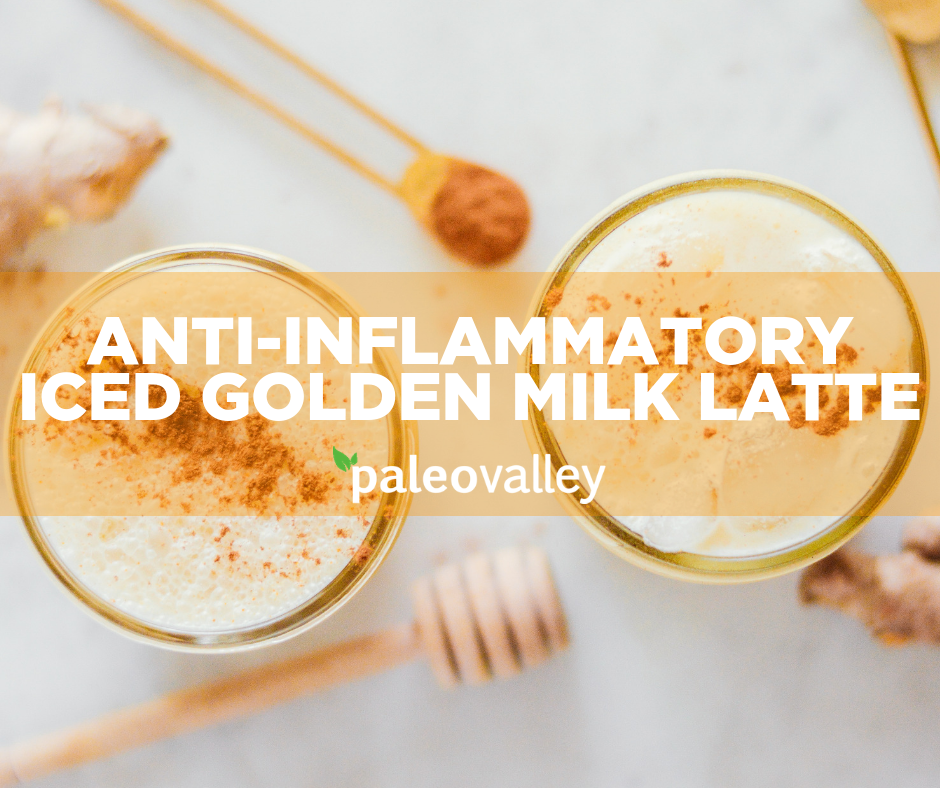 Anti-Inflammatory Iced Golden Milk Latte
Prep time: 5 minutes
Total time: 5 minutes
Serves: 2
Ingredients
3 cups hemp, almond, or coconut milk (hemp is extra creamy)
3 tbsp raw honey
1 ½ tsp ground turmeric
¼ tsp ground cinnamon (extra for garnish)
¼ tsp ground ginger
¼ tsp pure organic vanilla extract
¼ tsp pure organic almond extract
Pinch of black pepper
Pinch of cardamom
Equipment
Directions
Combine all ingredients in a high-speed blender and pulse until thoroughly combined.
Pour over ice into two tall glasses and garnish with extra cinnamon.
Serve.
Even if you don't have time to whip up a latte, you can get ALL the benefits of golden milk in a daily dose of Paleovalley Turmeric Complex. Bursting with whole turmeric + 5 additional superfoods, it's a MUST for beating inflammation on the go.