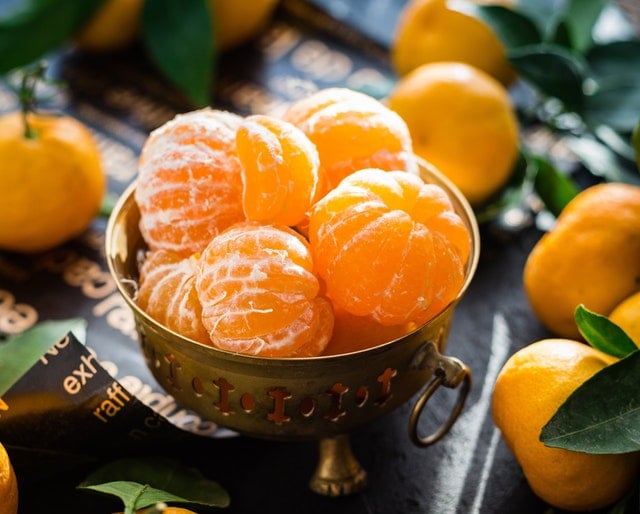 5 Reasons to Take Vitamin C
Why Vitamin C is the Best Thing you can do for Your Health
Taking a vitamin C supplement is one of the best things you can do to strengthen your immune system. Seriously, colds don't stand a chance.
But if that's all you're using it for, you're missing out my friend!
Here are 5 little-known benefits of vitamin C you need to take advantage of today:
1. It's Nature's "Happy" Medicine
Did you know oxidative stress is known to trigger neuropsychological disorders? It's actually the leading cause of depression and anxiety.
Being a potent antioxidant, vitamin C combats the damage caused by oxidative stress.
Less oxidative stress = a happier you.
Plus, vitamin C increases the release of oxytocin, which triggers the release of serotonin and dopamine – our brain's "happy chemicals."
2. It's Critical for Brain Health
Here's a super interesting fact:
When the brain is in a chronic state of stress or deficiency of some sort, it will retain vitamin C above all other nutrients!
That may be because vitamin C is involved in so many brain functions like:
Regulation of neurotransmitter systems
Development of neurons
Vascular system function
Prevents neuron damage
And more
It's even been shown to slow age-related cognitive decline!
3. It Fights Cancer
It seems like we hear of a new way to fight cancer every day, but some methods are simply tried & true – just not talked about.
Vitamin C is one of those. It actually induces the death of certain cancer cells, including mesothelioma and pancreatic cells. And one study showed high-dose vitamin C suppresses tumor growth.
It can also boost the effectiveness of standard cancer treatments while simultaneously reducing the pain, toxicity and symptoms associated with chemotherapy.
4. It Reduces Hypertension
Vitamin C has been proven to significantly lower both systolic and diastolic blood pressure in those with hypertension. It acts as a diuretic, which sets off a change reaction:
It removes sodium and excess water, which relaxes blood vessel walls, which in turn lowers blood pressure.
Researchers also believe vitamin C's efficacy against hypertension may be due to its ability to increase nitric oxide – a molecule responsible for relaxing the muscles surrounding blood vessels.
5. It Helps You Manage Stress
Along with the brain, adrenal glands are home to some of the highest concentrations of vitamin C in the body. Why? Because they need it to function properly.
Vitamin C plays a critical role in regulating cortisol – the body's primary stress hormone. That's why a deficiency in this nutrient is so often associated with adrenal fatigue and an overall inability to handle stress.
Some other quick benefits of vitamin C include:
Increases nutrient availability
Reduces toxic burden
Reduces your risk of a stroke
Combats weight gain
Reduces fatigue
Supports oral health
And so much more
Seeing that virtually every body system benefits from vitamin C, it's easy to see how it gets used so fast and why it needs replenishing.
Unlike most other species, we can't manufacture our own vitamin C.
We MUST get it from our diet. If we don't, everything from our brain function to our ability to manage stress will suffer the consequences.
As critical as this nutrient is, we wanted to make it as easy as possible for you to get the right amounts of it every single day.
That's why we created our Paleovalley Essential C Complex!
Unlike most other vitamin C supplements that are derived from GMO corn, ours is formulated with nature's richest whole food sources – amla berry, camu camu berry and unripe acerola cherry!
Each nutrient-packed serving delivers 750% recommended daily value of vitamin C – an amount meant to help you thrive, not just survive.
And as always, NO freaky chemicals, additives, gluten, soy or grains.
>>> Click Here to Try It Today & Watch Your Health Transform!