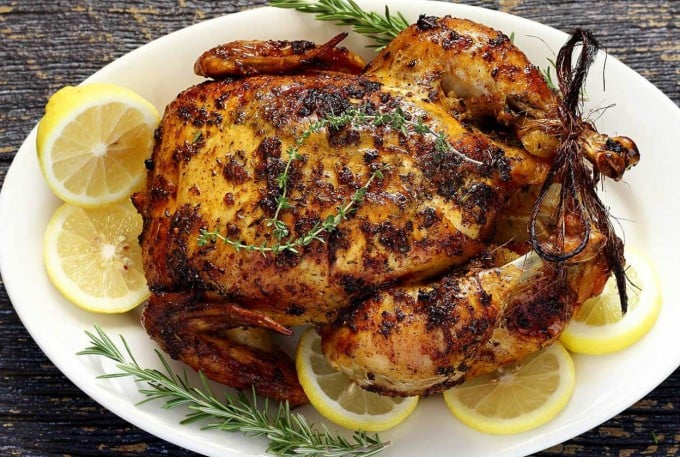 22 Mouth-Watering Paleo Chicken Recipes You MUST try!
Here's 22 mouth-watering, Paleo recipes that will impress anyone from your kids to your friends and make you look like a seasoned chef. These are guaranteed to spice up your family suppers, parties, and romantic dinners.They are guaranteed to leave a lasting impression that will have people begging you for the recipe!
1. Slow Cooker Questo Chicken Chili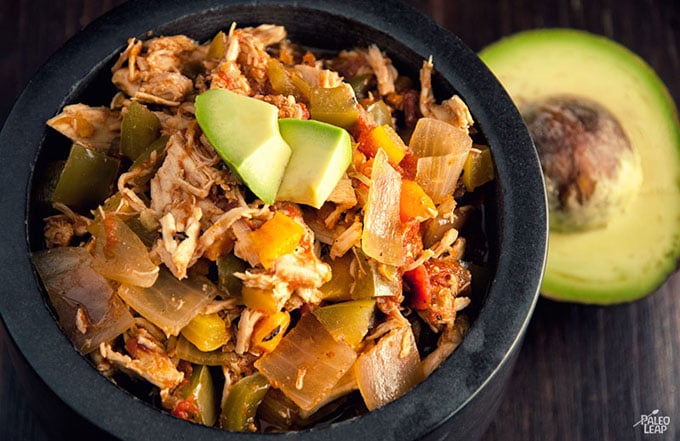 A really great recipe is one that's easy to make and delicious. This "set it and forget it" recipe will have your whole house waiting eagerly for the dinner bell! Check out this recipe here.
2. Quick And Creamy Chicken Stew

Sometimes, you just need a "feel good" meal that's power-packed with flavor reminiscent of your Grandma's cooking. This is the perfect meal to keep you warm during that crisp, winter day. Get this amazing stew recipe here.
3. Chicken Broccoli Casserole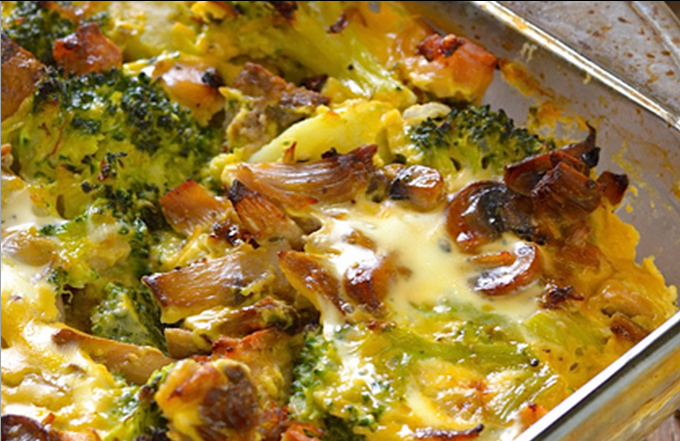 Chicken and broccoli are a match made in heaven. This creamy, mouth-watering dish will have your kids begging for seconds! Check out this delicious recipe here.
4. Buffalo Cauliflower Chicken Casserole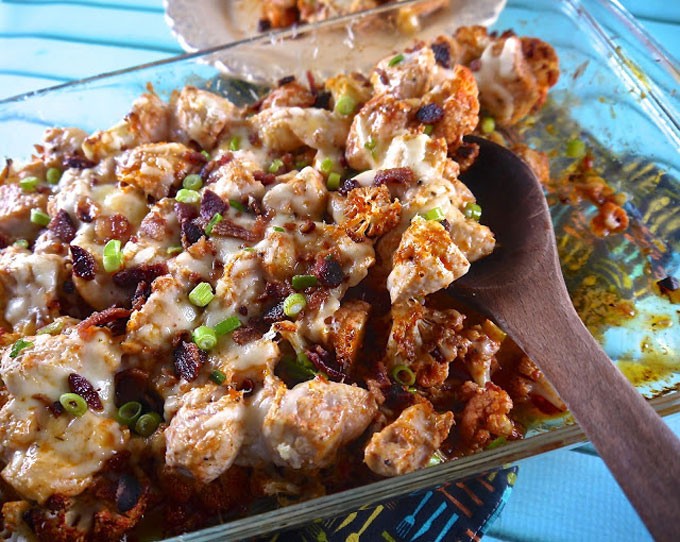 Buffalo chicken never tasted so good! I love this deconstructed casserole recipe which adds more of your daily vegetables to really balance out the meal. This is a great game day dish that will definitely show off your cooking skills to friends and family. Grab this recipe here.
5. Paleo Chicken Tetrazzini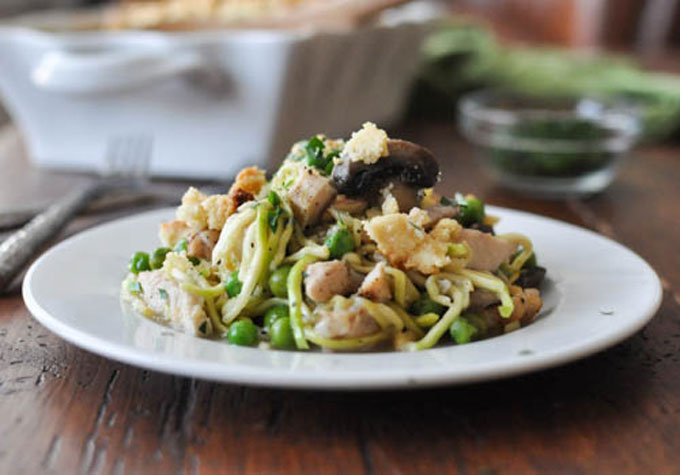 This dish is guaranteed to impress that special someone in your life. This light dish is packed with amazing flavor and looks like it was delivered straight from a 5-star restaurant. Give this one a shot with this recipe here.
6. Cheater's Chicken Pot Pie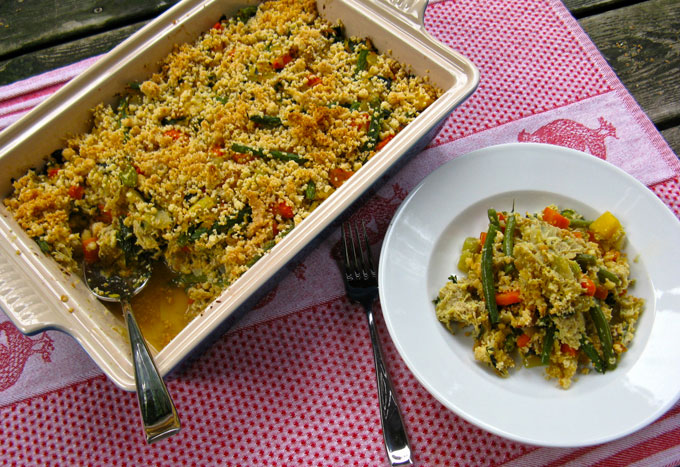 This Paleo-constructed dish is great for family functions. More importantly, it eliminates all of those questionable, unhealthy ingredients and turns the dish into something amazingly nutritious and flavorful. Grab this recipe here.
7. Creamy Paleo Chicken Enchiladas Verdes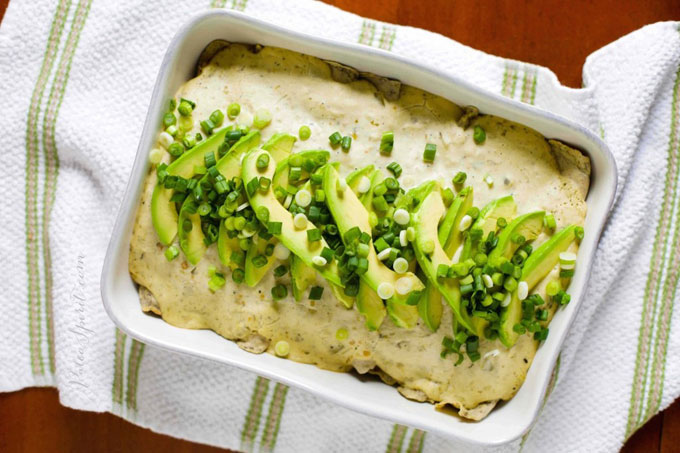 Does it get any better than this? This classic Mexican dish has all the flavor with none of the guilt. You'll be feeling like you just took a jet down to Baja. Grab this amazing recipe here.
8. Paleo Shredded Chicken B.L.A.Tacos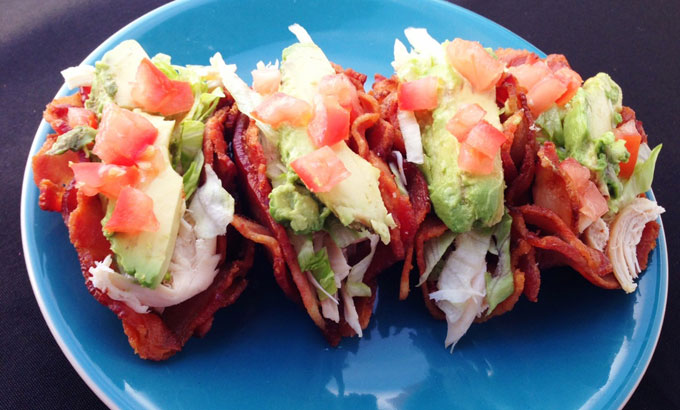 Tacos! Tacos! Tacos! It's Taco Tuesday, but it seems impossible to omit the corn or flour, right? Well this recipe here, brings back to life the most popular Mexican dish by making it healthy.
9. Kickin' BBQ Shredded Chicken
Hot and savory never tasted so good. Some recipes provide a harmony of well-rounded flavors...from sweet to spicy to savory...that explode on your taste buds. This recipe here does just that.
10. Chicken Breasts With Portabella Mushrooms In White Wine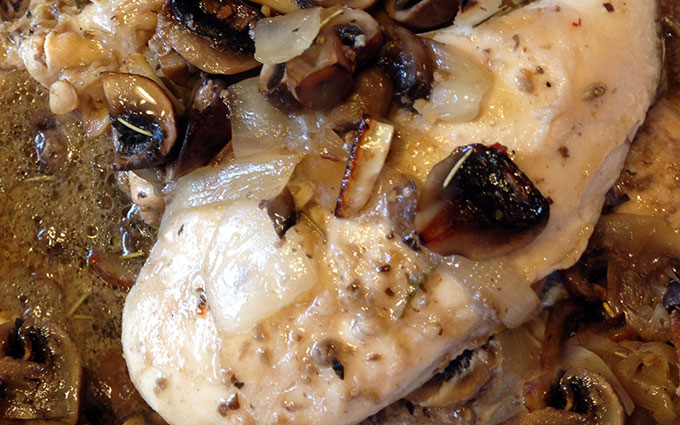 Sometimes what makes a chicken dish perfect is the sauce it encompasses it. This delectable, white wine reduction absolutely makes this dish pop. Grab this recipe here.
11. Green Chili Chicken Lime Soup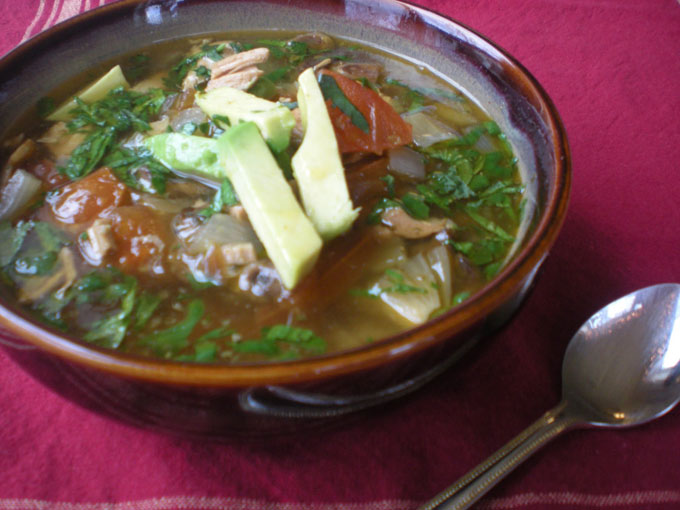 This truly is chicken soup for the soul. The lime helps cut through the green chili spice and broth making this mouthwatering dish well worth the wait. Grab this recipe here.
12. Chicken Bacon Alfredo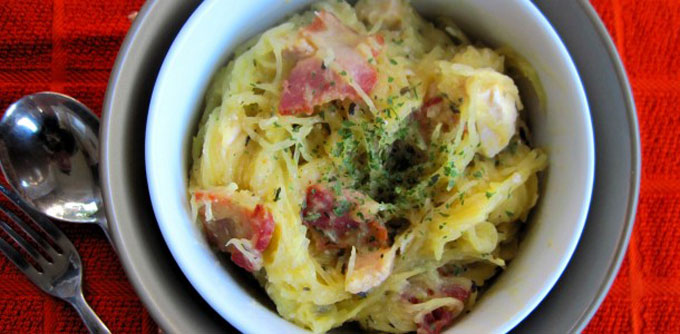 You can't eat pasta on Paleo, right? Well, this recipe substitutes all that gluten with strands of spaghetti squash (one of my favorite Paleo substitutions ever). If you've been craving Italian, this is it. Grab this recipe here.
13. Bacon Wrapped Chicken Strips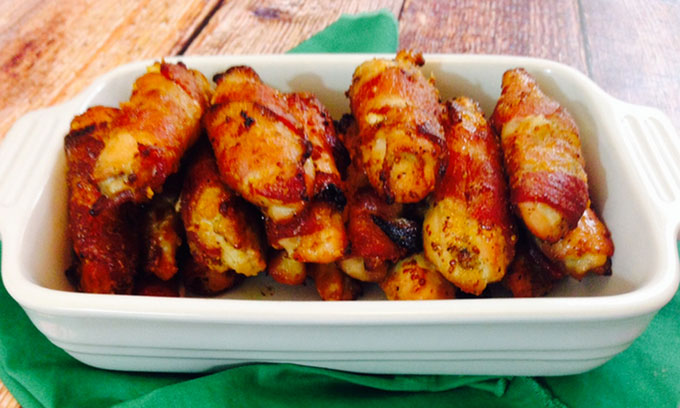 Your chicken just got kicked up a notch! This is the perfect appetizer for your next party. Bacon provides the perfect crunch and flavor to make this dish outstanding. Grab this recipe here.
14. Cracklin Chicken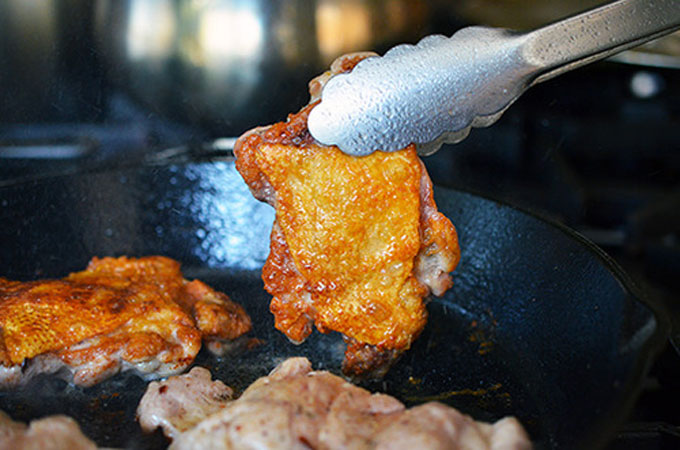 There's nothing better than chicken with a crispy, flavorful skin on the outside to make your taste buds go wild. This dish will certainly over deliver with its simplicity and flavor. Get this recipe here.
15. Mustard Balsamic Baked Chicken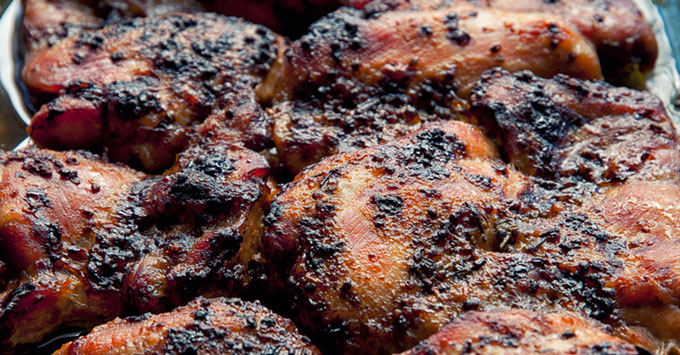 This poignant dish using a balsamic/mustard sauce reduction creates a delightful sweetness that will make your mouth anticipate each and every bite. This is a must try! Grab this full recipe here.
16. Spicy Mustard Crockpot Chicken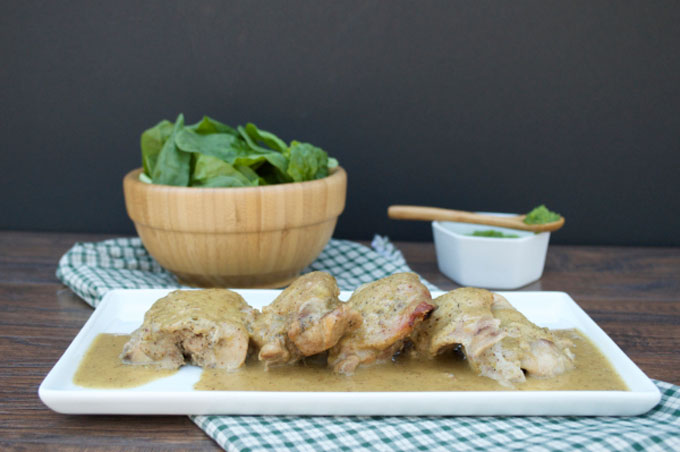 A true "set it and forget it" recipe, this flavorful dish is perfect for mothers who want to create a robust and flavorful dish without all the chaos of messing up the kitchen. A recipe your family will love with all the simplicity you'll ever need. Grab this crockpot recipe here.
17. Chicken and Bacon Salad in Sweet Potato Boats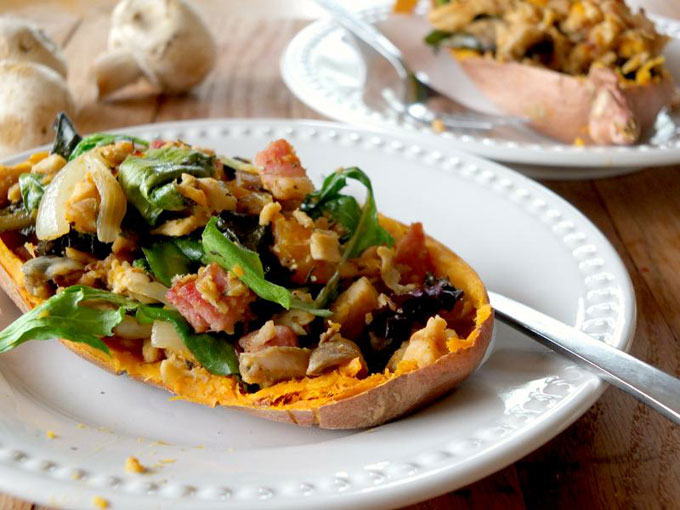 Here's a dish that makes chicken fun for the kids or elegant for adults. This reconstructed chicken dish adds the veggies in easy portion sizes. This perfect dish gets your carbs, proteins and fats all rolled into one presentation and makes you look like a renown chef. Great for dinner parties, too. Grab this recipe here.
18. Walnut Pesto Stuffed Chicken
A delightful, elegant dish stuffed with a walnut pesto, this chicken dish makes each bite burst with flavor. Pesto, a simple Italian sauce, should be a staple recipe in your kitchen due to its versatility in many other dishes.When used in stuffing for chicken, it helps keep the dish perfectly moist. Get this full recipe here.
19. Chicken Parmesan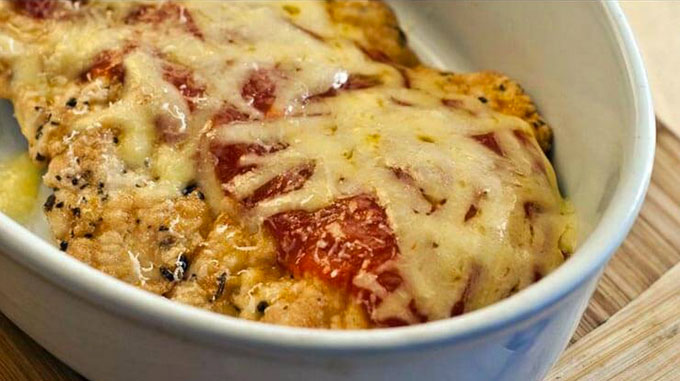 Taking a famous Italian dish and adapting it to Paleo can sometimes be a daunting task. In doing so, you may lose some of its nostalgic flavor. Our friend, Wellness Mama, has reworked this recipe here keeping everything absolutely mouth-watering while being Paleo perfect.
20. Grilled Tandoori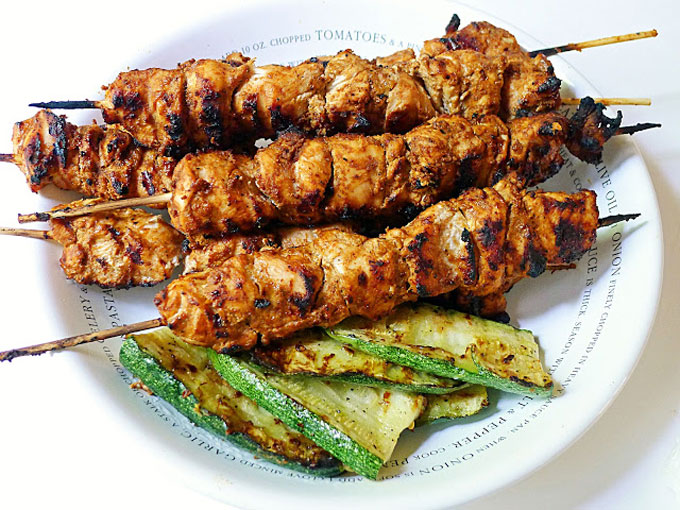 This Middle Eastern dish is one that most people have yet to try, but one they absolutely should! Grab your tongs and head to the grill for an Eastern dish that will have people begging for more. Grab this dish here.
21. Spicy Sriracha Chicken Wings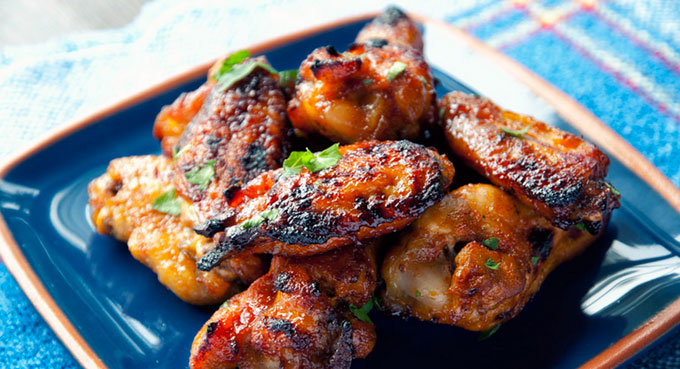 These spicy chicken wings are guaranteed to kick that game day party up a notch. Sriracha is a delicious condiment that has busted onto the scene in the last few years and for good reason - the "heat" and the addicting flavor. Make sure you make a plentiful amount when it comes to this recipe, because it's absolutely perfect! Grab this full recipe here.
22. Lemon & Herb Roasted Chicken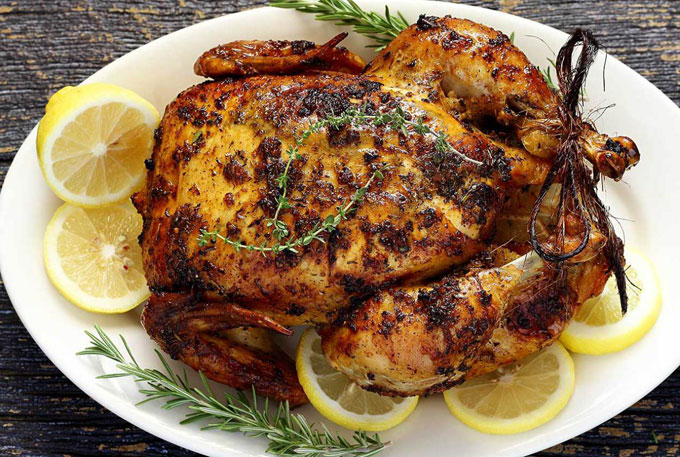 You can't have a list of amazing chicken dishes without including a whole, roasted lemon and herb chicken. This is the perfect dish for your first attempt at cooking an entire chicken. The best part is that it is sure to be juicy, because it is packed with the perfect blend of citrus and herbs. I highly recommend this, so give it a shot and grab the full recipe here.
Well, there it is! My 22 perfect, mouth-watering chicken dishes to kick up any occasion that comes your way. From the oven or on the grill, these are your "go to" recipes that will have everyone leaving your dinner table feeling happy and satisfied. Enjoy!